After bumpy stretch, bullpen showing strength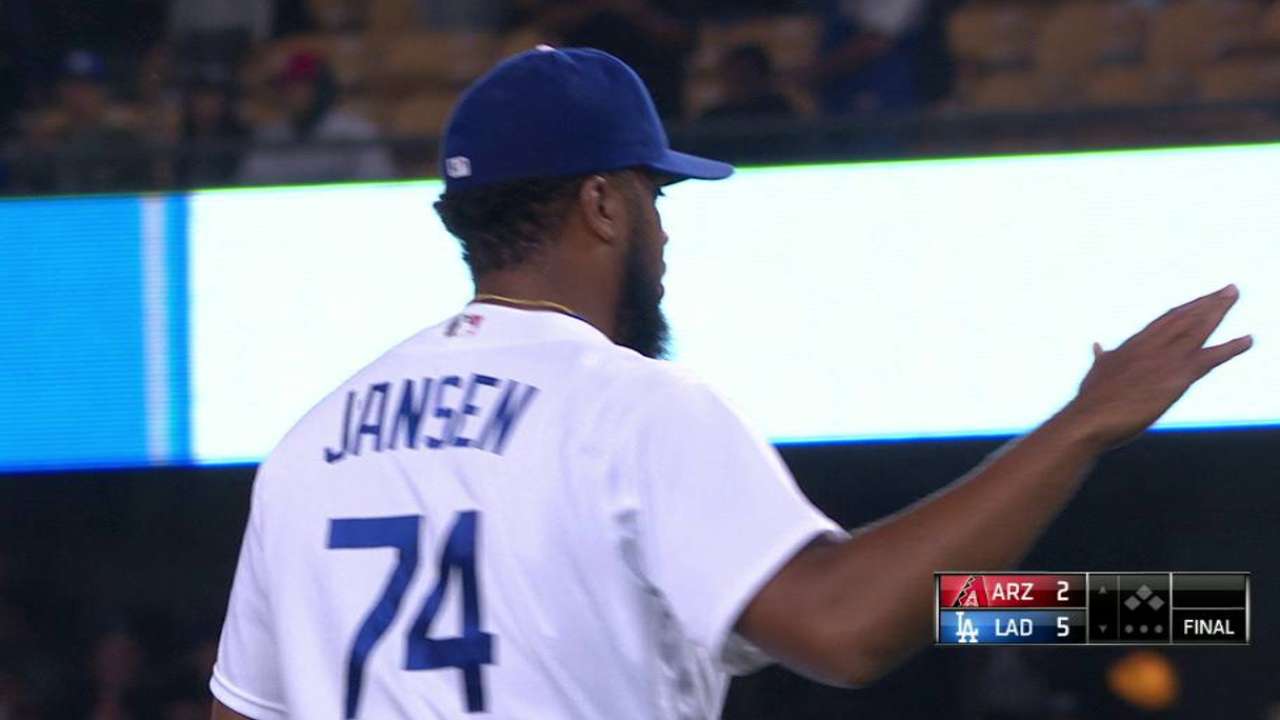 LOS ANGELES -- On Wednesday, Dave Roberts had a two-run lead in the eighth and not many inspiring options to help him keep it.
Two of his setup men, Chris Hatcher and Pedro Baez, had allowed runs in the team's previous game against the D-backs and the third reliever typically used in that role, Yimi Garcia, had a 4.91 ERA at the time. The solution was to bring in Baez to get a single out, then summon Kenley Jansen for a five-out save.
While that's not a move that signals confidence in a bullpen, it's one that worked out. Since that game, the Dodgers' bullpen has thrown 12 straight scoreless innings across four games, including Sunday's 3-1 win over the Giants. Every member of the eight-man bullpen except Louis Coleman has contributed at least an inning to the streak.
"They're throwing the ball well," Roberts said Saturday, when the bullpen threw five scoreless frames. "It's something I've said all along, that I have confidence in them. You got to keep putting them in that situation and they're responding."
Despite the recent results, Roberts indicated that he would still consider using Jansen in a multi-inning role if he thought the situation dictated it.
"He's still the best reliever we have," Roberts said. "If there's still a spot with respect to usage, then I'm still open to it. I wasn't too concerned about our bullpen, but obviously to see these guys continue to put up zeroes, that's a good thing. It just continues to give us more options."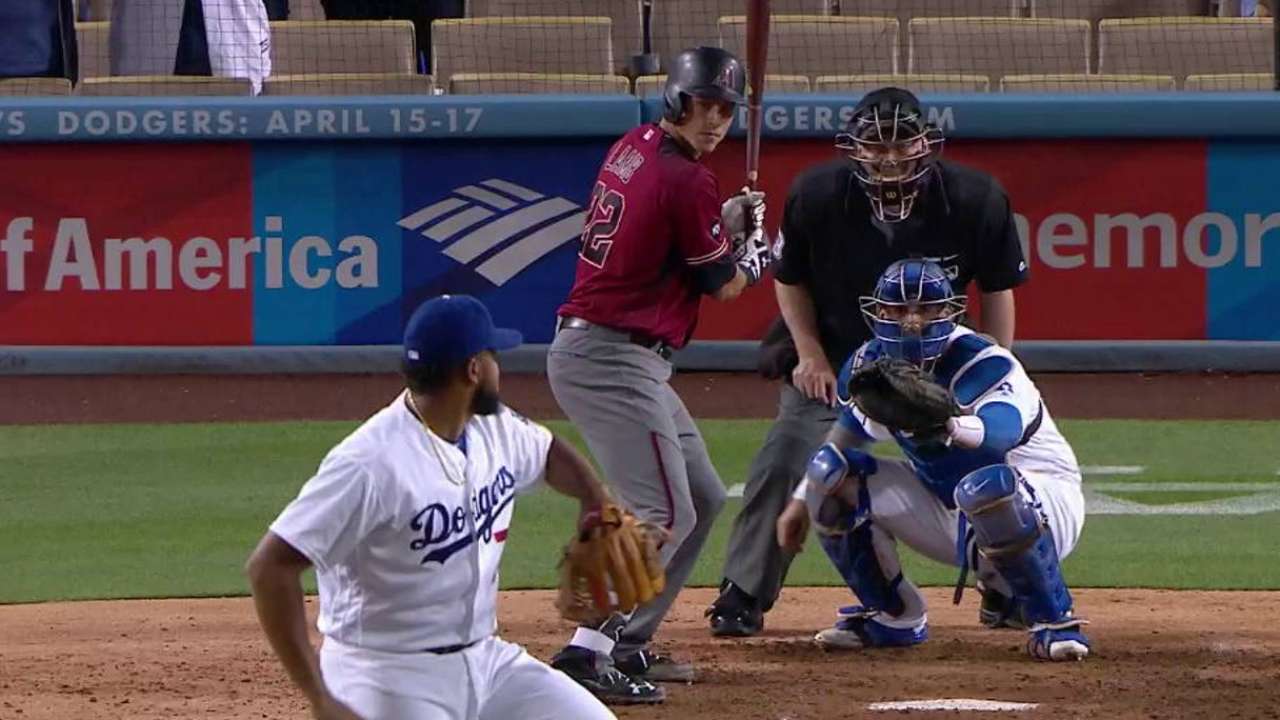 Worth noting
• Scott Van Slyke (back) won't be coming off the disabled list on his first eligible date, April 25. The infielder/outfielder was placed on the 15-day DL retroactive to April 10 before the team's home opener.
He is currently doing core work and has not resumed baseball activities. He will stay in Los Angeles during the team's upcoming road trip.
"I talked to him today, he says he feels considerably better," Roberts said. "I would assume in the next couple days we're going to get him back moving around. I'm not sure exactly what day he's due back, but I don't see him being back at the start of that day."
• Roberts confirmed that Carl Crawford (back) will return to the team's active roster on Sunday, April 24 barring any setbacks or complications in his rehab.
• Hyun-Jin Ryu (shoulder, groin) sustained a groin strain during a bullpen session, but he doesn't recall any particular pitch or motion that triggered the injury. It's unclear how long the strain will delay his shoulder rehab.
Jack Baer is an associate reporter for MLB.com. This story was not subject to the approval of Major League Baseball or its clubs.