Kluber foiled by too much sun, too few runs
Tribe's fielding miscues, weak offense prove costly in loss to Mets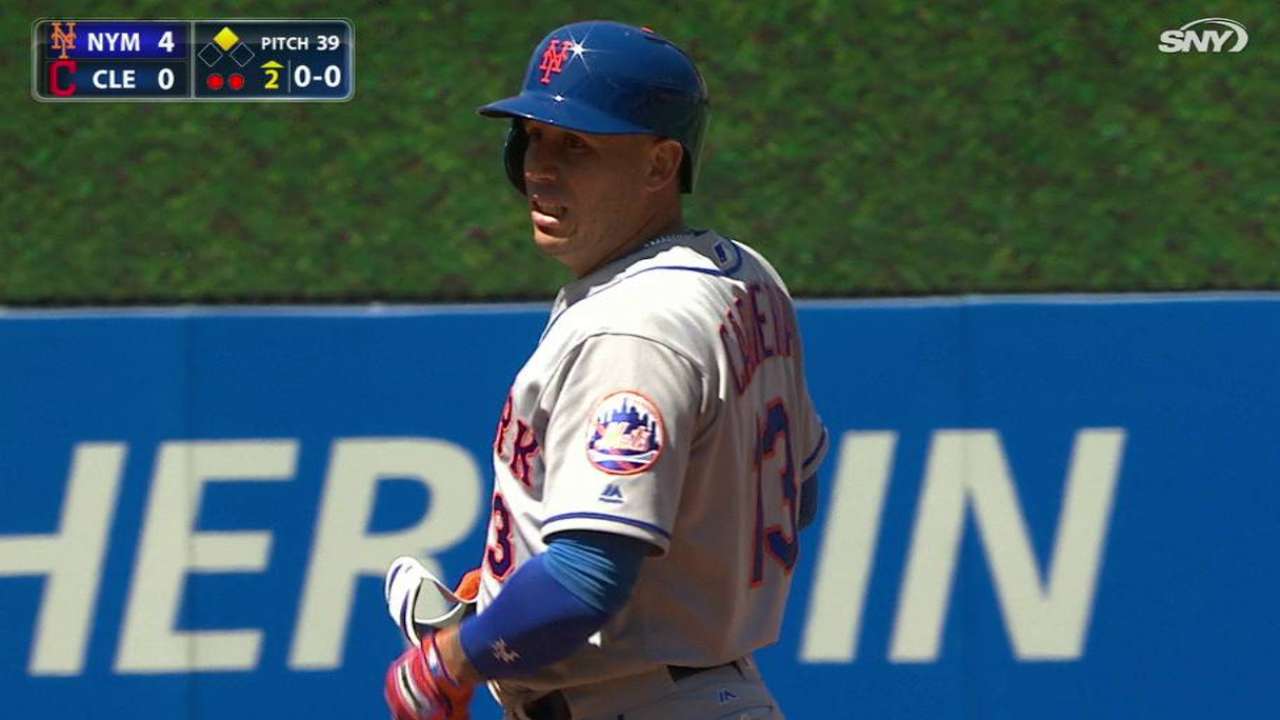 CLEVELAND -- A little more than a week ago, Rajai Davis lost sight of a fly ball in a snowstorm in Chicago, but he recovered in time to make a spectacular diving catch. Go figure that a sunny, cloudless sky would trip him up on Sunday at Progressive Field.
Add the sun to the list of things that have frustrated and foiled Indians ace Corey Kluber over the past two seasons. In a 6-0 loss to the Mets, Davis lost track sight of two fly balls that dropped to the grass and helped New York build an early lead that was ample enough for Mets lefty Steven Matz to use to his advantage.
There was little Davis could do, but that did not make things easier to swallow.
"I'm sure that's an awful feeling," Indians manager Terry Francona said. "You feel probably pretty naked."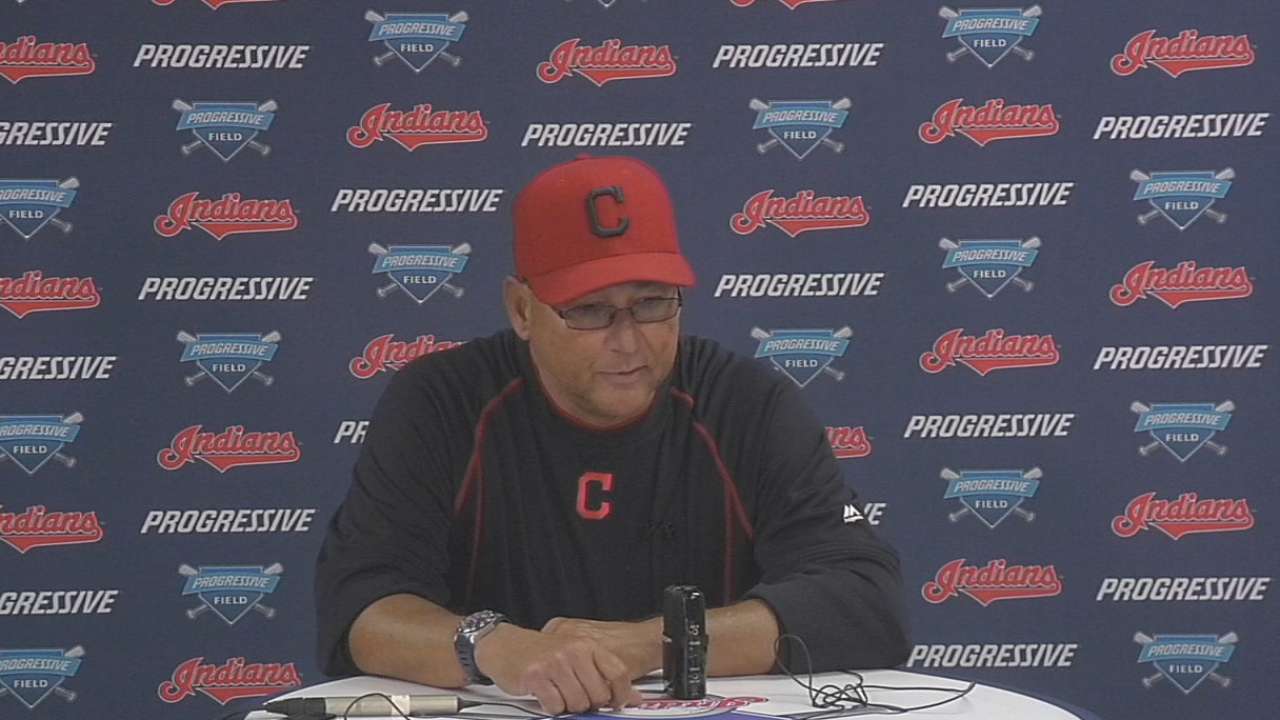 Kluber's greatest nemesis dating back to last year has been run support, and that unfortunate trend continued again in his latest defeat. The 2014 American League Cy Young Award winner turned in a 9-16 record last season, when the Tribe scored two or fewer runs in 18 of his 32 starts. Through three outings this year, Kluber has been given three runs to work with by his offense. He is 0-3 as a result.
Of course, run support was hardly the sole issue on Sunday.
Kluber issued a leadoff walk to Curtis Granderson in the first inning before giving up hits to three of the next four batters he faced. The early issues were alarming enough for pitching coach Mickey Callaway to make a rare first-inning mound visit. Kluber's velocity was down, his pitches were not as sharp as they have been in the past and New York took advantage with consistent hard contact.
When it comes to things that are out of his control -- run support and sun balls fall into that category -- Kluber prefers to pass on offering much of an opinion.
"You can't let those things get to you," Kluber said. "It's your job to go out there and put up zeros regardless of what happens."
After giving up three runs in the first, Kluber shut down the first two batters he faced in the second. Then, Granderson sliced a pitch to left-center field, where Davis closed in fast before losing track of the ball and gifting the Mets outfielder with a triple. Davis saw the fly ball off the bat and on the run, but it was too late to defer to left fielder Jose Ramirez when the sun stole it from his sight.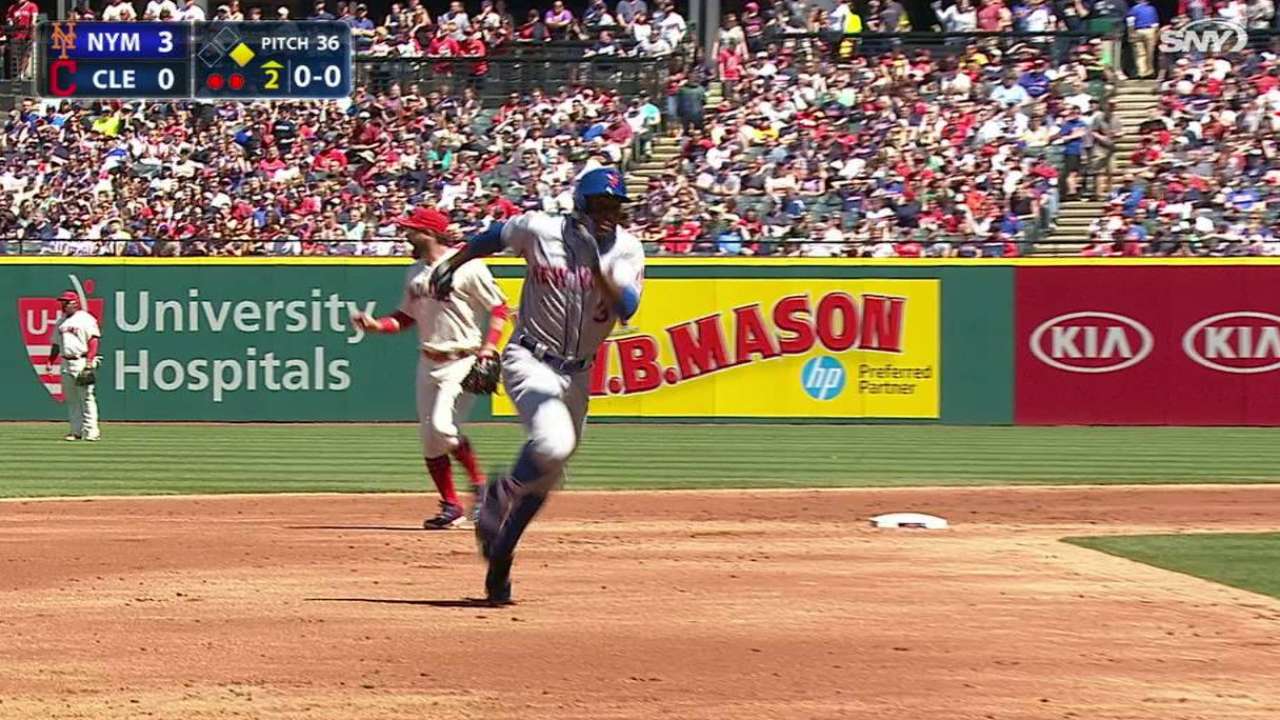 "I had it all the way," Davis said. "And then as it was coming down, it came down right into the sun."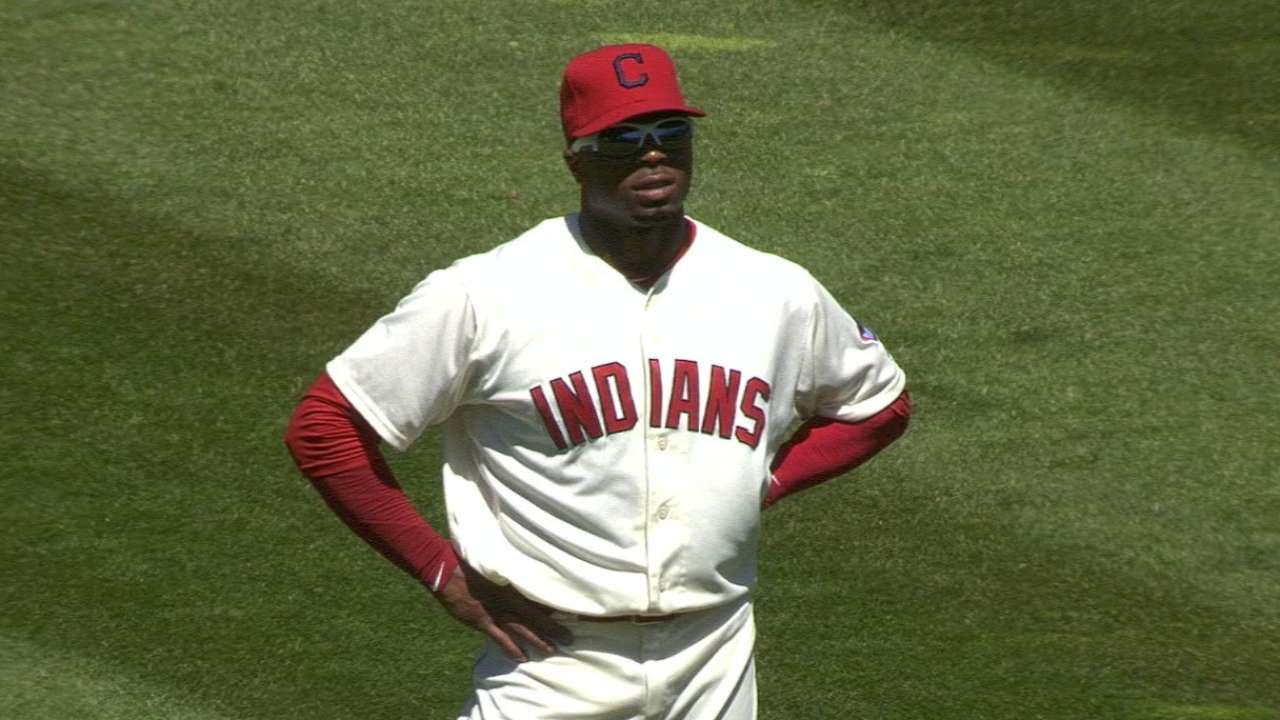 Asdrubal Cabrera followed with a dribbler to the right side of the mound. Kluber charged, gloved the roller and threw wildly beyond first base for an error that allowed the New York shortstop to jog up to second base. Michael Conforto then lined a pitch off first base for a run-scoring double. Next, Yoenis Cespedes skied one to center, where Davis shielded himself as the ball fell to the ground for another sun-assisted, RBI double.
Sometimes Sunday is not a fun day. pic.twitter.com/TgNLjVTTcC

— MLB GIFS (@MLBGIFs) April 17, 2016
On April 8 in Chicago, Davis lost a fly ball from White Sox outfielder Adam Eaton due to snow flurries over U.S. Cellular Field. The center fielder eventually found the baseball and caught it on the warning track. Davis could have used a cloud on Sunday.
After Cespedes' double, Kluber held New York to a 2-for-15 showing for the rest of his six innings, but the early hole proved too deep for the Tribe to overcome.
"He was solid the rest of the innings that he pitched," Davis said. "It was unfortunate that it had to turn out this way for him. But this is the game of baseball, and sometimes we don't have control over these things."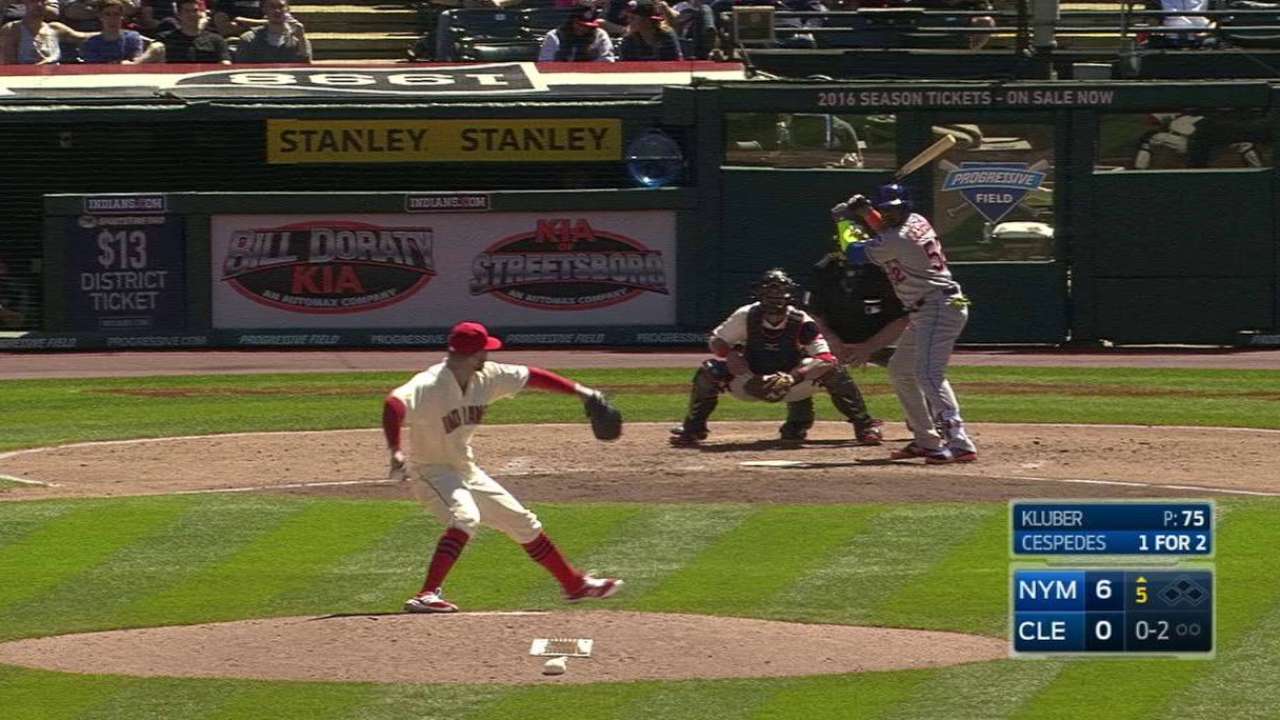 Jordan Bastian is a reporter for MLB.com. Read his blog, Major League Bastian, follow him on Twitter @MLBastian and listen to his podcast. This story was not subject to the approval of Major League Baseball or its clubs.