Molina receives latest defensive hardware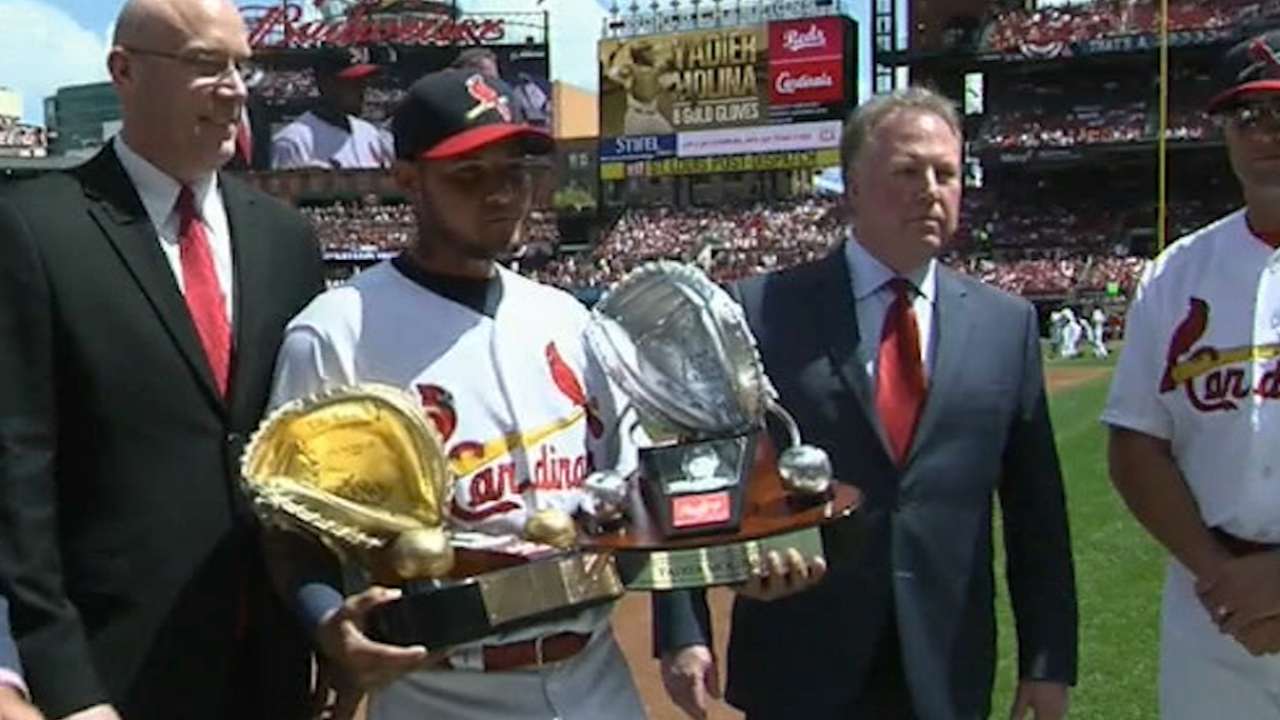 ST. LOUIS -- Rawlings presented Cardinals catcher Yadier Molina with his eighth National League Gold Glove Award and fourth Platinum Glove Award before Sunday's game against the Reds.
It is the eighth consecutive NL Gold Glove Award for Molina, who has also been named to the last seven NL All-Star teams. The Gold Glove Award is given annually to the best defensive player at each position as voted on by the coaches and managers. The Platinum Glove is given annually to the best defensive player at each position as voted on by the fans.
"That's a special award for me; I'll never forget the first time they told me," said Cardinals manager Mike Matheny, a four-time Gold Glove Award-winning catcher himself. "That's something that a catcher I believe takes as much pride in as maybe a player in any other position. It's a completely biased viewpoint, but I just know how much goes into that spot, and for your contemporaries who you are competing against to have enough respect for how you go about it, I think it makes that award extra special."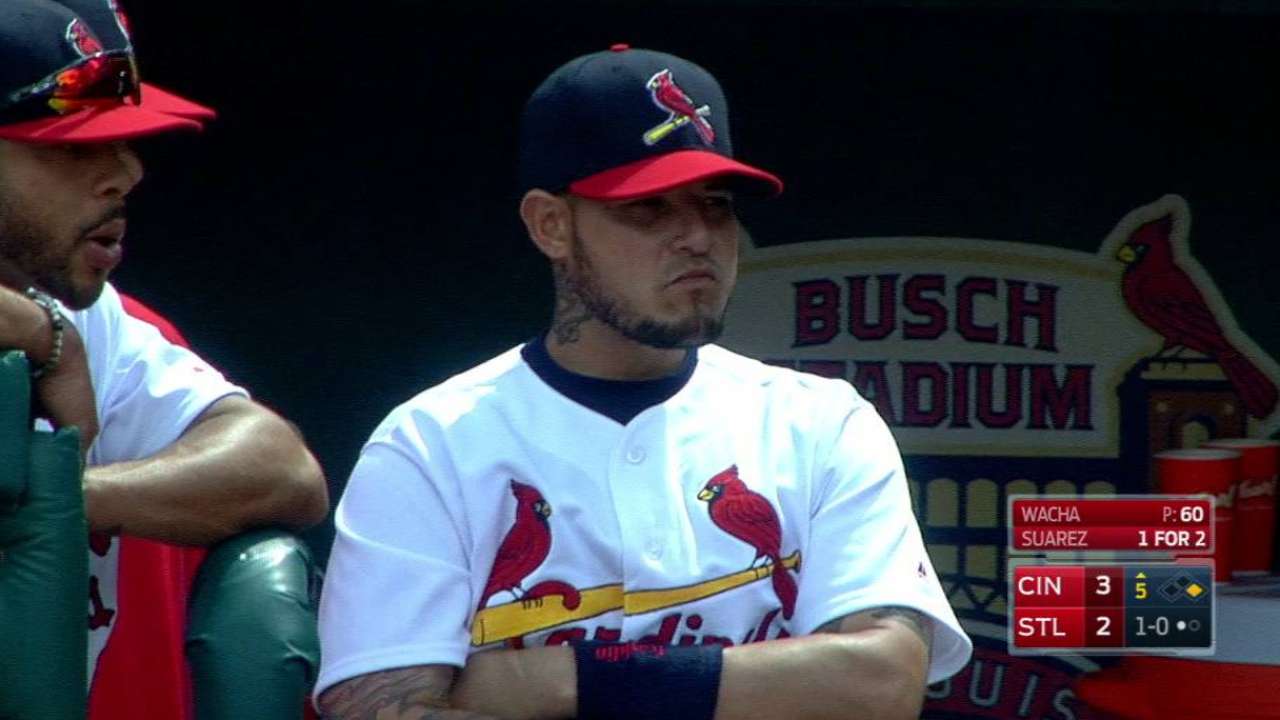 Matheny said each Gold Glove Award voter is given an extensive stat pack for each position using the latest sabermetrics to help make an informed decision. But he said the eye test is still important.
"There's a whole lot of things that can't hit that stat pack that has affected the other team on the other side to say, 'This guy's doing something special,'" Matheny said. "I think we all get to watch [Molina] on such a consistent basis that he does the little things that you can't put a stat to that influences the game, which really I think should be part of the conversion when you're talking about the best defensive player."
Matheny knows how much the award means to Molina.
"I know he doesn't take any of them for granted, because he obviously tattoos them on his body," Matheny quipped.
Joe Harris is a contributor to MLB.com. This story was not subject to the approval of Major League Baseball or its clubs.