Miller's time: New shortstop enjoys breakout game
Offseason acquisition from Seattle knocks first homer of Rays career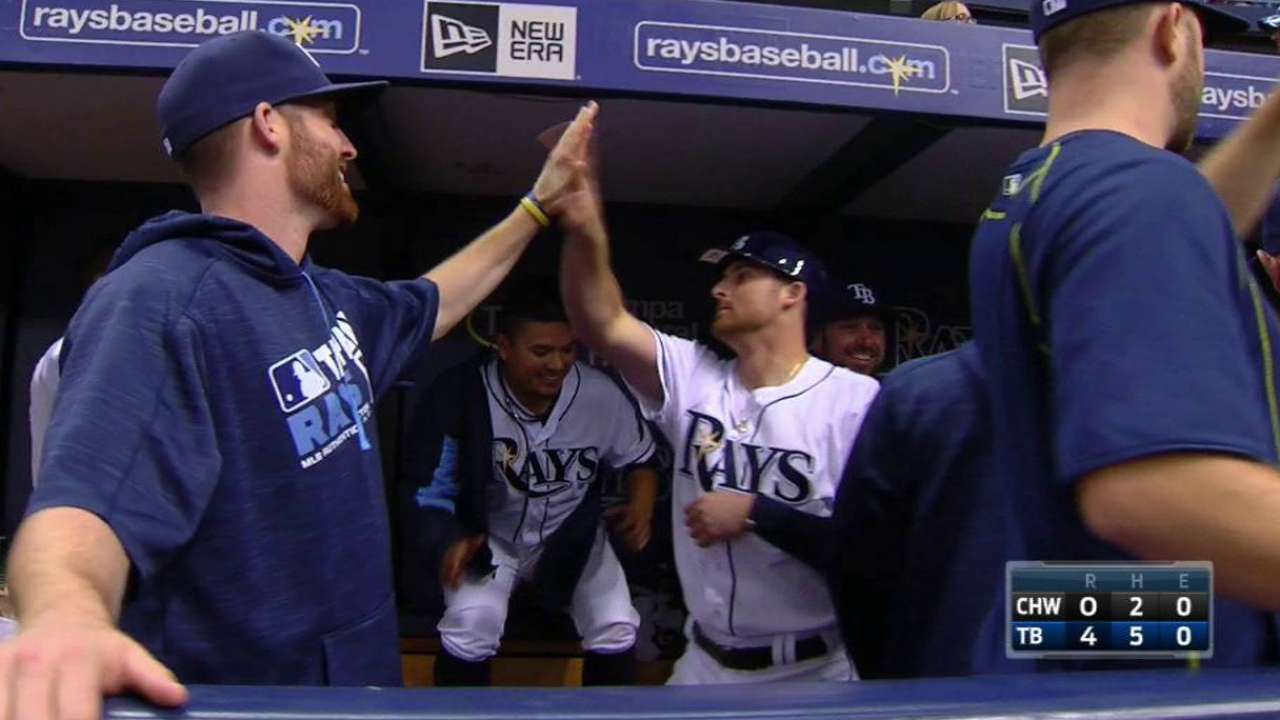 ST. PETERSBURG -- Call it a great coincidence for the Rays. After enduring 21 scoreless innings, Tampa Bay's bats heated up at the same time its brand new shortstop erupted.
Rays shortstop Brad Miller was in the middle of the offensive madness in Saturday night's 7-2 win over the White Sox, delivering his best night with his new team.
"I think the biggest thing was it felt good to reward their confidence in me," Miller said. "I think everybody also was feeding off each other and firing on all cylinders, which was a lot of fun."
Miller hasn't had much fun at the plate so far in this young season. He was brought in over the offseason to deliver some much-needed offensive punch at shortstop, but he struggled in a 2-for-28 start. Miller matched his hit total through nine games by knocking two big hits on Saturday -- a two-run homer in the fourth and an RBI double in the eighth.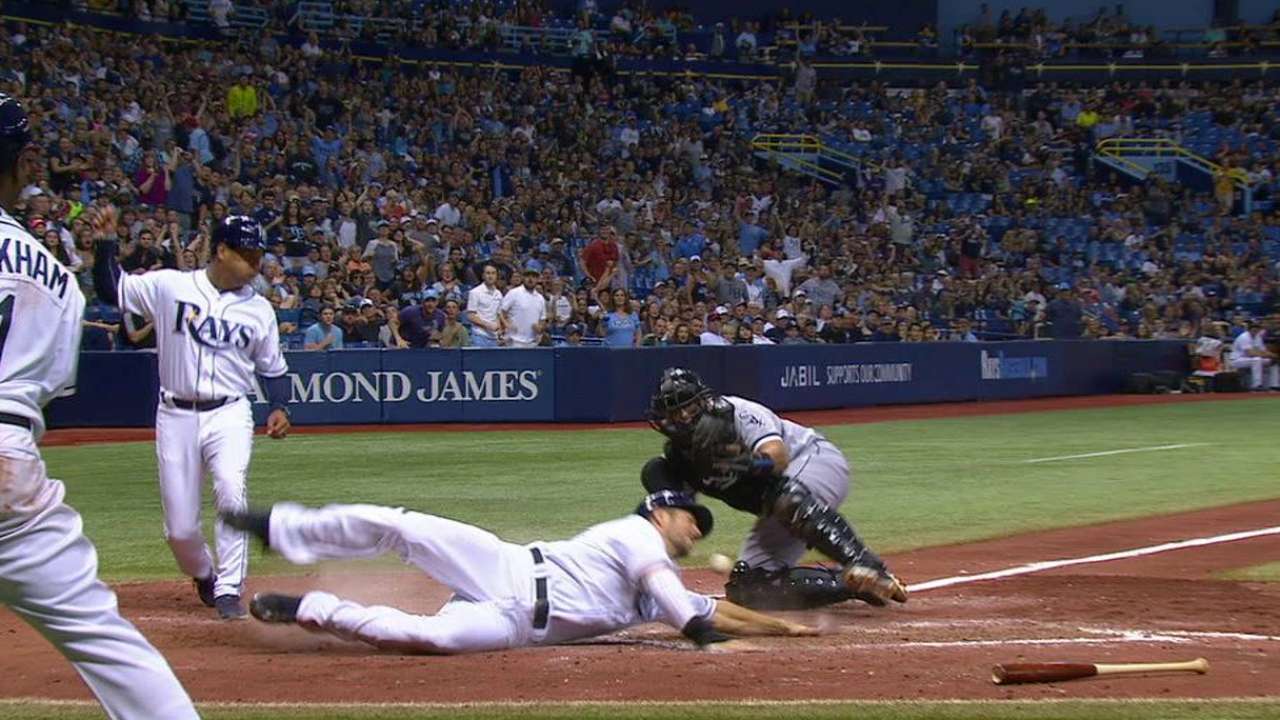 "I think the biggest thing in being a new guy is you want to contribute," Miller said. "You want to earn your teammates and your coaches respect by how you go about your business, going out there and battling."
"To his credit, he has stuck with it," Rays manager Kevin Cash said. "He has barreled up some balls, and [on Saturday] it paid off for him.
The game included encouraging signs for the Rays, as Miller's power -- he reached double digits in home runs for Seattle in each of the past two seasons -- was one of the qualities that attracted the club to the shortstop.
"We knew coming over this is a guy that hits the ball hard and has every bit the ability to drive the ball" Cash said. "The home run obviously was impressive, good for him, I know he's been battling, a big day for him."
Mike Nabors is a contributor to MLB.com. This story was not subject to the approval of Major League Baseball or its clubs.