Upton Saturday night: Melvin homers in 14th
Blast to straightaway center gives Padres first home win of season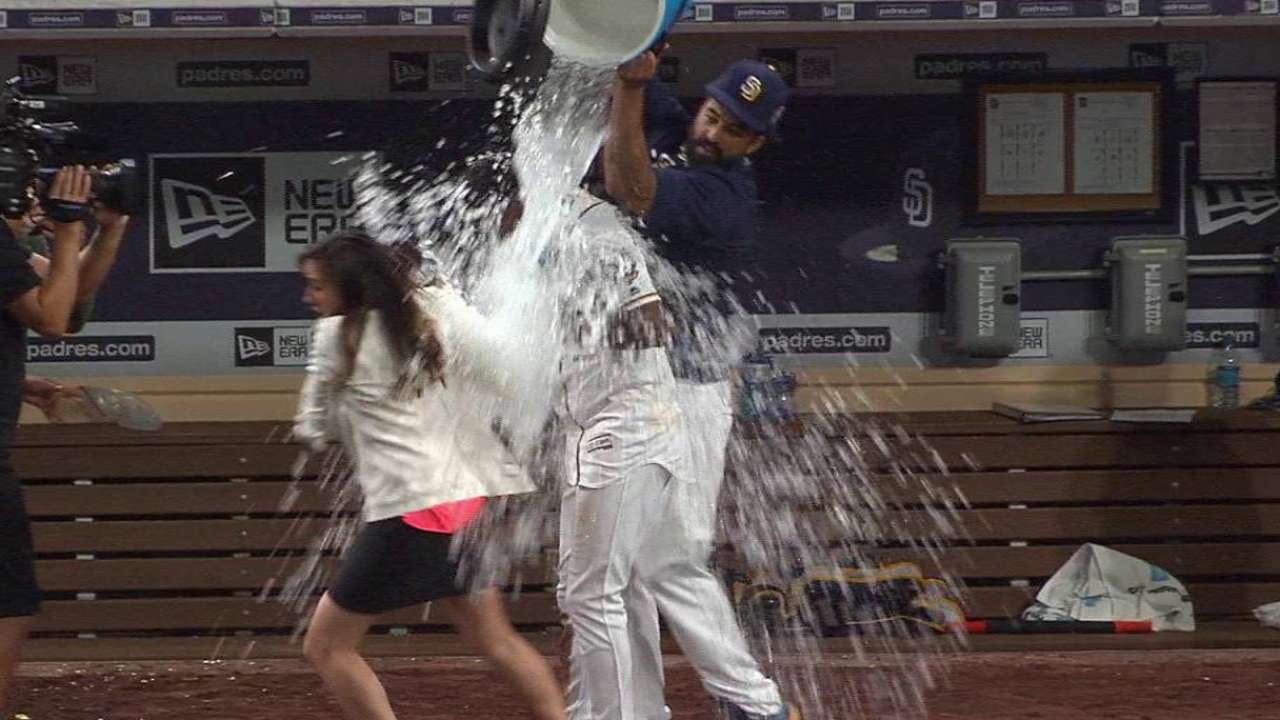 SAN DIEGO -- The game was still tied and, after nearly 5 1/2 hours, the Padres' Melvin Upton Jr. had had enough.
The question was, did his towering drive had enough giddy-up?
"Man, I didn't know," Upton said. "He did a pretty good decoy.''
But when Arizona's David Peralta leaped at the center-field fence and came down empty, Upton exhaled and San Diego prevailed, 5-3, in 14 innings.
"I was running it out; I wasn't sure,'' Upton said after his second homer on the year, which scored Wil Myers in front of him. "But once I saw him put his back against the wall, I knew I had got it and we had a win.''
It marked the season's first Petco Park victory for the Padres, who snapped a four-game home and overall losing streak.
"The first one at home and obviously we wanted to get that one out of the way,'' said Upton, after his fifth career walk-off homer. "The way we played last night, then to come out with a win, that's back-to-back games we played well and we played hard. We stayed in the game the whole time and that gave us an opportunity to win.''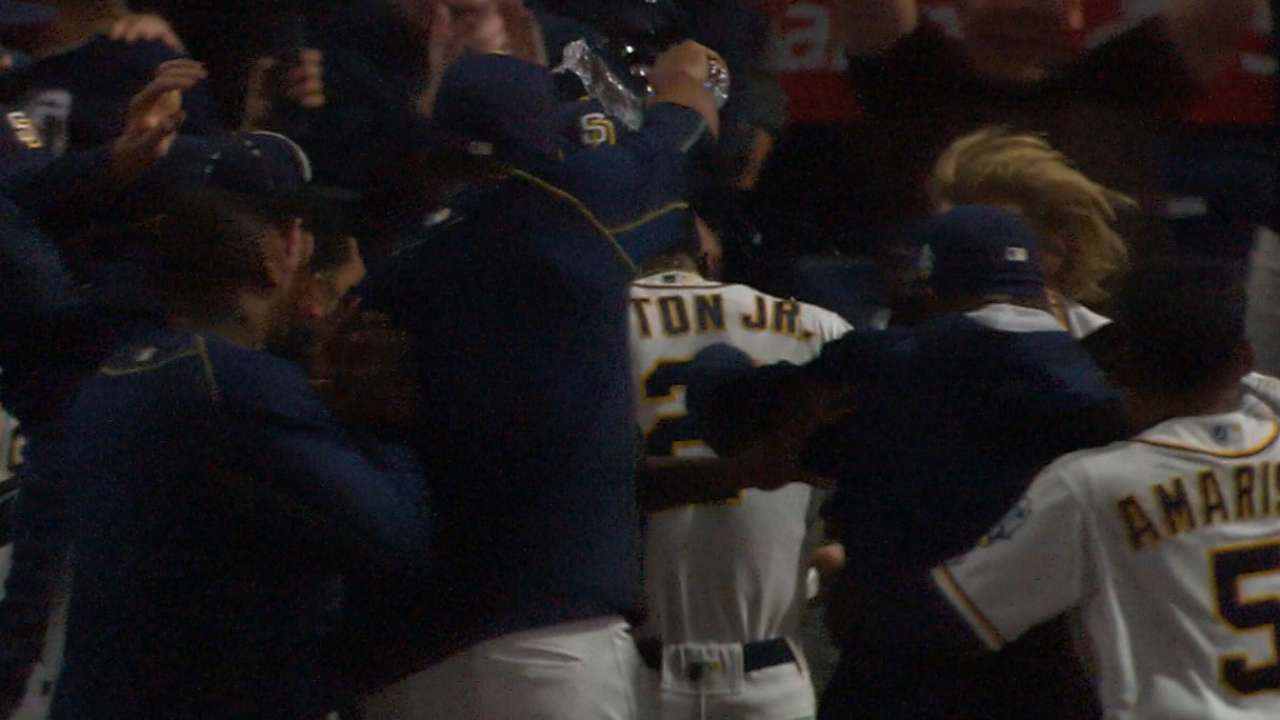 Although the team that leads the Majors by being shut out five times scuffled. In the process of going 10 straight innings without scoring, the Padres lost a 3-0 lead and almost wasted a fine starting performance by Andrew Cashner.
But all that -- including a 2 1/3-inning relief stint by Brad Hand in which he struck out five -- was trumped by Upton's blast.
Upton's two-out, game-winner was predicted by manager Andy Green -- kind of.
"I had been calling it for six straight innings,'' Green said. "So I think at some point and time people stopped listening to me.
"But [Upton] hit the ball on the screws before that, right at [shortstop] Nick Ahmed and he had really good at bats all day long.''
Green called on some divine intervention for Upton's blast to pay the ultimate dividend.
"I couldn't even tell if that was going to get out or not,'' Green said. "I was praying.''
The baseball gods haven't smiled much on the rebuilt Padres, who entered the game losing 8-of-11. Perhaps Upton's big fly changes that vibe.
"It think we needed the emotional boost,'' Green said. "That swing right there brings life not just into the day but also the season. Those are tough games to lose. It was a good win for us."
Jay Paris is a contributor to MLB.com. This story was not subject to the approval of Major League Baseball or its clubs.