Pitching momentum? Albers, Ventura are believers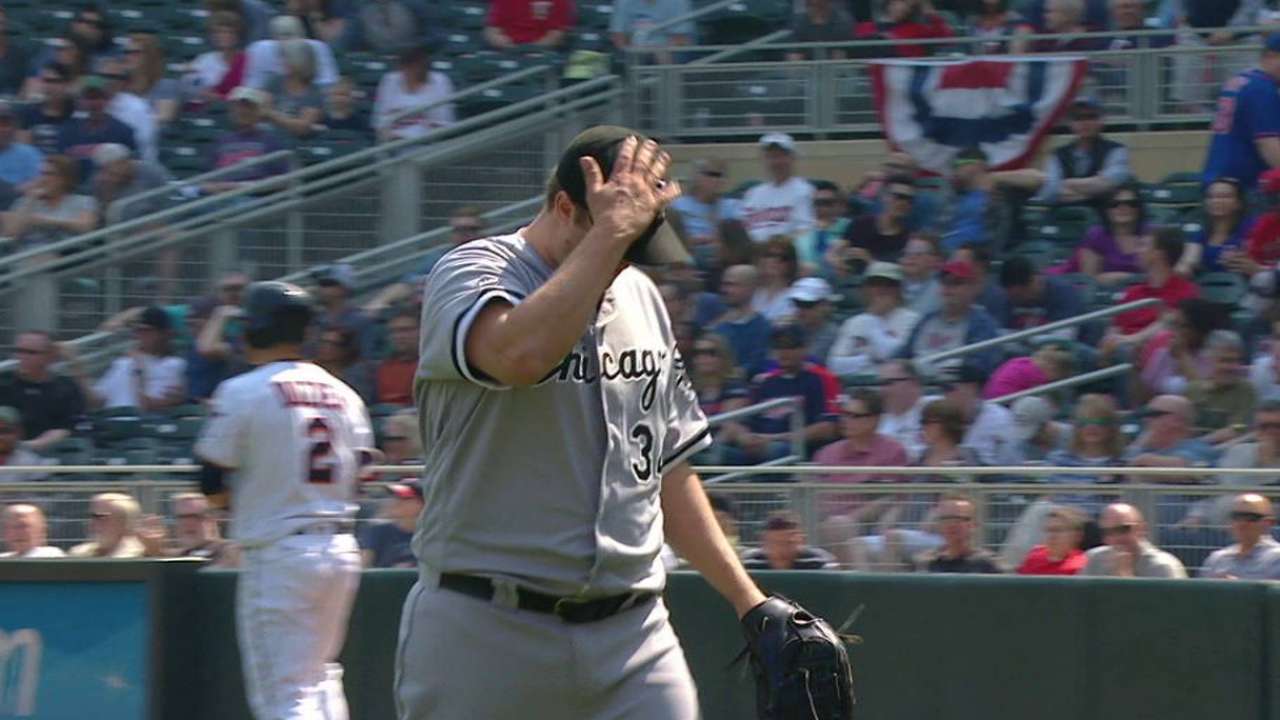 ST. PETERSBURG -- Pitching prowess is one of the main reasons for the White Sox fast rise. To reliever Matt Albers, collective staff momentum makes the success possible.
"I think it starts with the starting pitching, the way they've thrown the ball and given us a chance to win every day," said Albers, who has allowed four hits and one walk with four strikeouts in six innings this season. "That's huge for us bullpen guys, and we kind of feed off of each other how we've been pitching. Sitting here right now, obviously it's going well."
It's going well in more than one way as far as their pitching profile is concerned. The White Sox entered Saturday's game against the Rays at Tropicana Field with a 2.05 ERA, the best in the Major Leagues. They also posted an impressive 1.11 bullpen ERA and a .188 opponents' batting average. Chicago pitchers held foes to one or no runs in five of their first 10 contests.
Chicago's strong pitching was on display again Friday, when left-hander Chris Sale handcuffed Rays batters while throwing a two-hit shutout in a 1-0 win. The 12 runs allowed through the White Sox first eight road games were the lowest in franchise history, and it tied them with the 1981 A's for the fewest in the Major Leagues over the past 100 years, according to STATS LLC.
Is staff momentum real? White Sox manager Robin Ventura buys into the idea to an extent.
"It is, but you also have to be good," Ventura said. "That's the other thing -- we knew there was a level there when you look at Sale going out there, you kind of know what to expect out of him. But there is [momentum]. There's a battle with everything, just like a lineup or anything else. Every guy who goes out there wants to keep up the momentum that's going. It's hard to sit there and automatically get it. But when it starts going that way where you see a guy go out and have a quality start after quality start, you can feel that a little bit."
Albers sees the White Sox veteran makeup helping the club as the season moves on. He knows maintaining focus will be important.
"I think it's good that we have an older, veteran team, guys who have been there, because we're going to go through some tough spurts in the season," Albers said. "We're going to scuffle as a team. We're going to struggle at some point. I think it's trying to keep that even head, not to get too high right now."
Andrew Astleford is a contributor to MLB.com. This story was not subject to the approval of Major League Baseball or its clubs.