Yanks send Olson to Triple-A, recall Pinder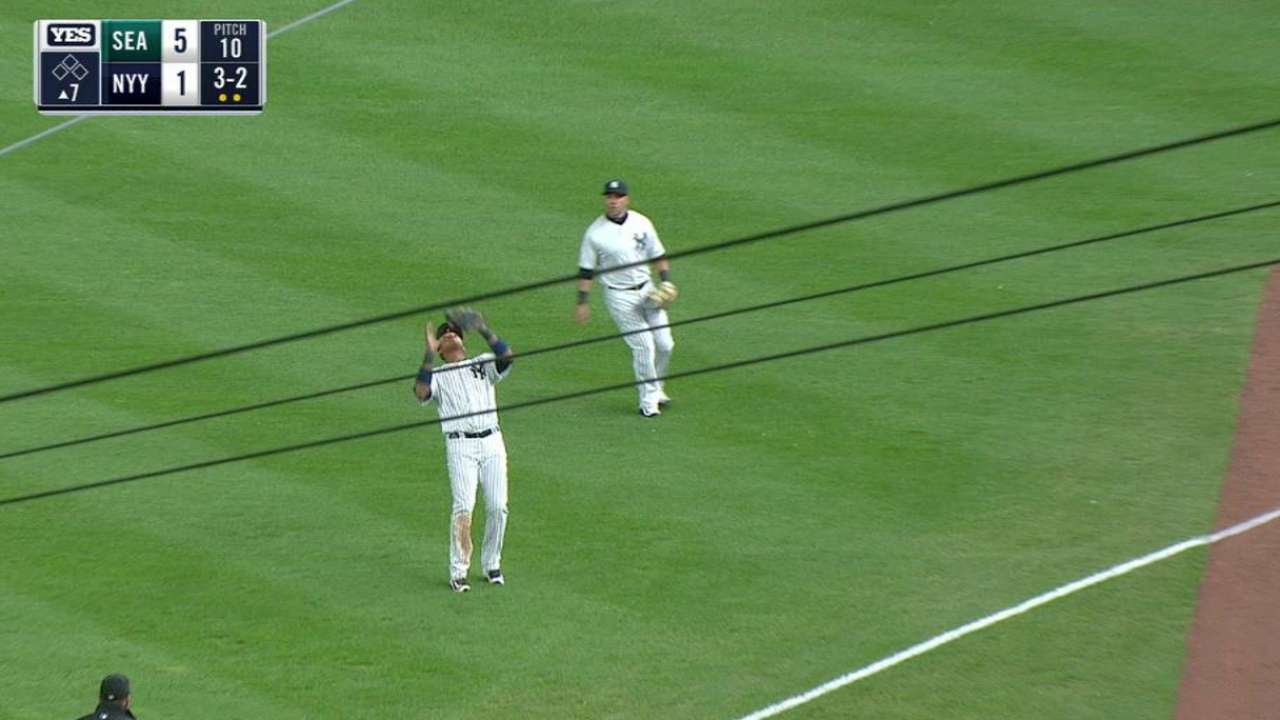 NEW YORK -- The Tyler Olson era in The Bronx didn't last very long. But that's just the way Joe Girardi runs things.
The left-handed reliever was recalled from Triple-A Scranton/Wilkes-Barre on Friday and immediately tossed 2 2/3 innings of relief, allowing two runs on three hits. But come Saturday morning, Olson was on his way back to rejoin the RailRiders. In his place came Branden Pinder.
Pinder, a right-handed reliever, joined the Yankees on Saturday, slotting into Luis Cessa's old locker, the player Olson replaced barely a day ago. And if this carousel of names is dizzying to you, get used to it. Girardi and the Yankees plan to keep doing it.
"Olson came in and gave us multiple innings and we wouldn't be able to use him for a couple of days," Girardi said. "It's unfortunate that he has to go down, but that's part of the system that's in the game of baseball. But be ready, the phone is going to ring again."
Two roster moves in two days is nothing for the Yankees. Last April, the Yanks made eight transactions to send players between Double-A and Triple-A and the Major League club -- and that was just pitchers. It's a process that has both its advantages and its drawbacks. But, despite that, Girardi seems to believe the positives outweigh the negatives.
"The benefits are that you have fresh arms and you don't necessarily use people where you wouldn't in certain situations or you use people more than you want to use them," Girardi said. "The drawbacks are you don't want guys always looking over their shoulder. But we've told our guys -- and we've told them last year -- a lot of times it's not about what you did, it's about our needs. They understand that."
The machine doesn't appear to be slowing down anytime soon. But as for the cogs in the machine themselves, Olson and Pinder, Girardi has a plan for each.
"[Olson] will do a side in a couple of days and then go back down and start down there. Basically get on that five-man rotation routine he was on," Girardi said. "Pinder, he's a multiple-inning guy that I can use for an inning or two. I know he's been up to 47 pitches down in the Minor Leagues. That would be as far as I would use him. I can use him in different types of situations. I've used him in short stints and I've used him in multiple innings."
Nick Suss is an associate reporter for MLB.com. This story was not subject to the approval of Major League Baseball or its clubs.