Jackie Robinson Day tributes among top GIFs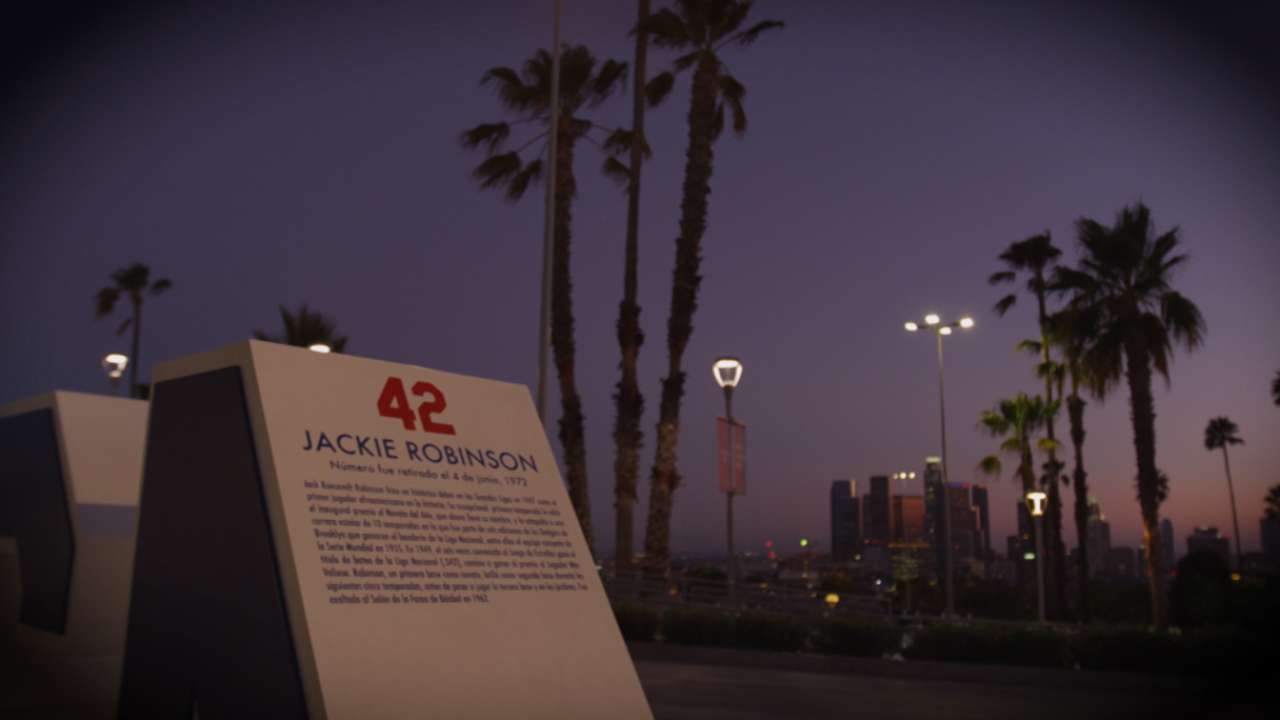 Here are the top GIFs from Friday, courtesty of @MLBGIFs.
1) Tributes all around the league
Major League Baseball celebrated Jackie Robinson Day on Friday, which meant lots and lots of No. 42.
2) Twice as nice
Mark Trumbo launched two home runs in the Orioles' win over the Rangers, which is impressive. What's more impressive is that the big flies came in the same inning, making Trumbo the first player in Orioles history to accomplish that feat.
3) Outfield wall provides an assist
The Pirates' Starling Marte used some of PNC Park's left field wall for a boost as he robbed a potential Brewers home run.
4) Time for a selfie
Sometimes you're out at a ballgame, getting your expression just right for Snapchat, when you end up on television, too.
5) Hamilton flashes the leather
Billy Hamilton has been known to steal bases, but here he is robbing a home run instead. Sorry, Matt Carpenter.
6) Striking out is never fun
It's fair to say Lorenzo Cain was just a bit frustrated by this strikeout call.
Andrew Simon is a reporter for MLB.com. Follow him on Twitter @AndrewSimonMLB. This story was not subject to the approval of Major League Baseball or its clubs.