Turn it around: From 0-9 to contention?
After breaking winless streaks, Twins and Braves can look to example of '83 Astros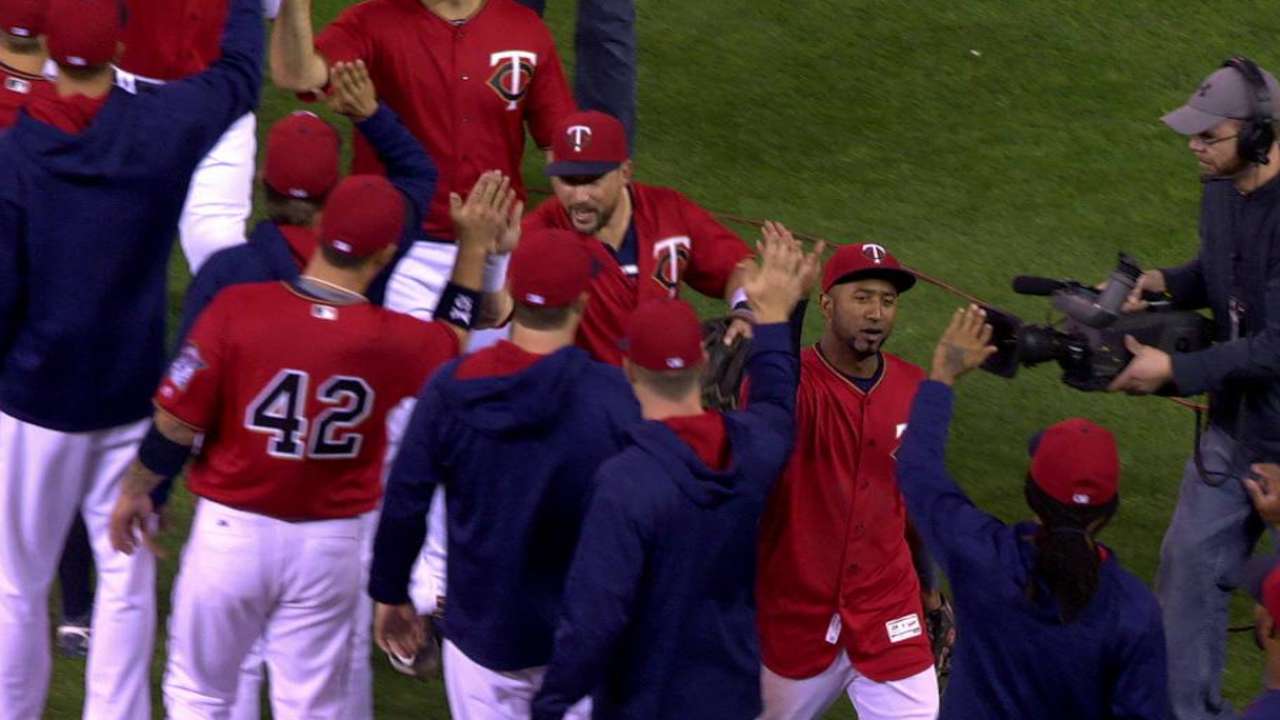 The Braves and Twins dug themselves enormous holes by starting this season 0-9.
But both clubs put win No. 1 on the board on Friday night, and history does provide an example that could stir some hopes for a significant turnaround. The Twins in particular, who entered this season harboring serious postseason aspirations, can look to the 1983 Astros as they try to fight their way back into contention.
Had Atlanta and Minnesota dropped to 0-10, they would have been only the seventh and eighth teams to do so since 1913, according to baseball-reference.com. The previous six all lost at least 93 games, including the 1988 Orioles, who started a record 0-21 and finished 54-107.
Fortunately for this year's slow starters, the Braves rallied from a 3-0 deficit to beat the Marlins, 6-3, while the Twins snuck past the Angels, 5-4. That makes them part of a group of 13 teams in the past 104 seasons that have begun 0-9 before picking up their first wins.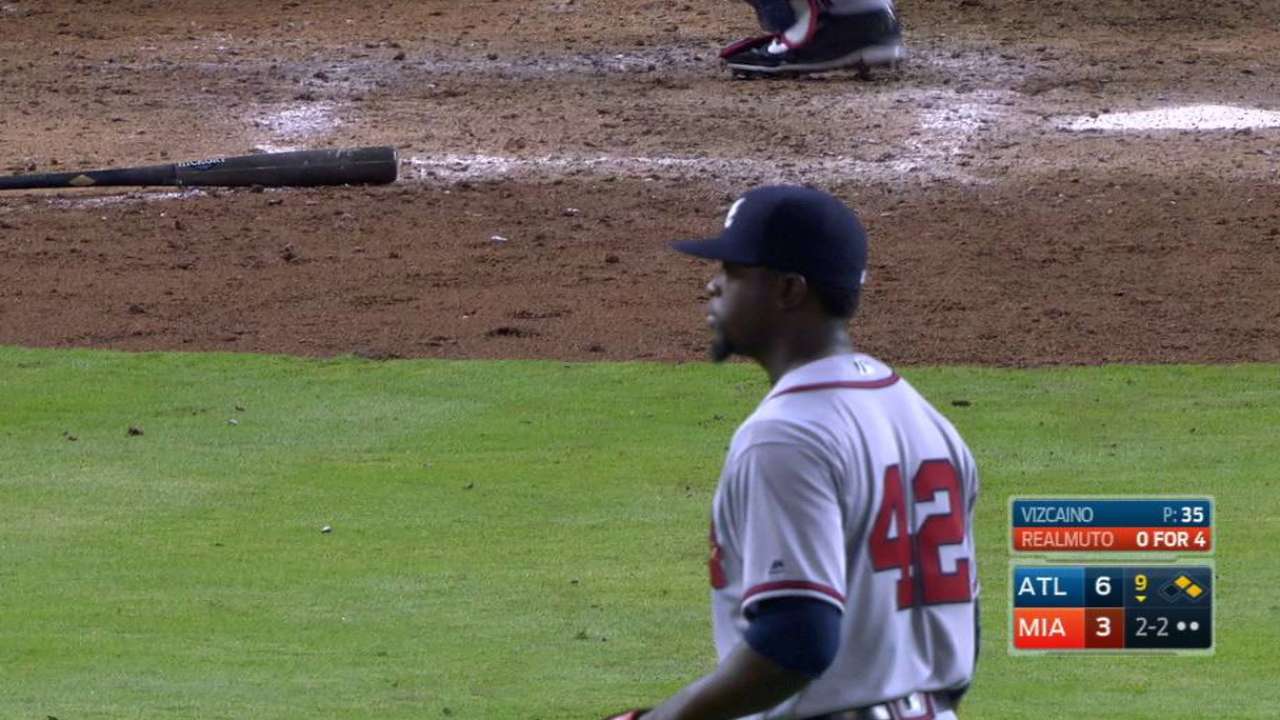 Out of those, it's those 1983 Astros who authored the greatest resurgence.
Houston, which had gone 77-85 the year before, got drubbed 16-7 by the Dodgers on Opening Day at the Astrodome and found itself 0-9 after losing a 14-inning heartbreaker at Dodger Stadium on April 13.
"We just couldn't win a stinking game," third baseman Phil Garner told the Houston Chronicle in 2010. "It was terrible."
Manager Bob Lillis' club finally earned a victory two days later, back at home against the Expos, on Craig Reynolds' walk-off RBI single in the 10th inning. It's not as if that game flipped a switch, though. After another five-game losing streak through May 20, the club was still struggling with a 16-24 record.
But eventually, things began to click. From June 4-July 19, the Astros went 27-12, getting to 49-42 overall. Houston soared as high as 10 games over .500 (72-62) and finished a solid 85-77 (.525). Shortstop Dickie Thon and left fielder Jose Cruz combined to produce 13.6 wins above replacement, and future Hall of Famer Nolan Ryan led the rotation in ERA+ (114) and strikeouts (183), also setting MLB's all-time whiff record that year.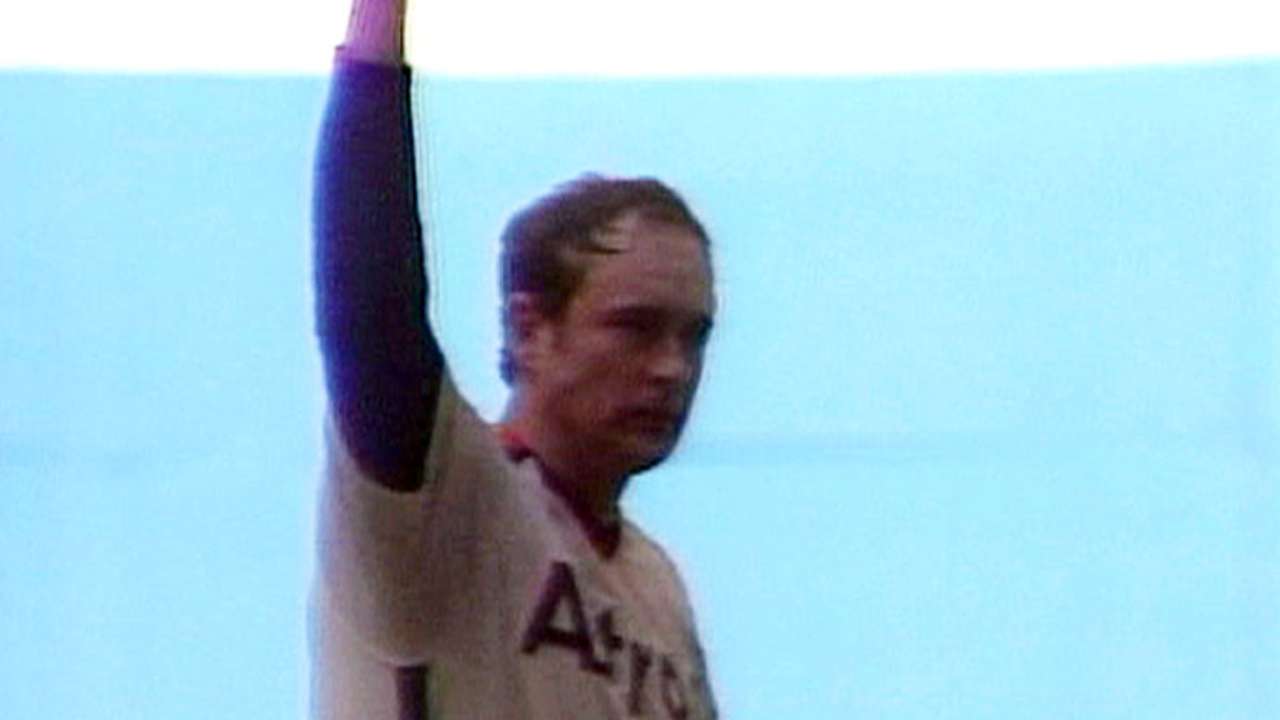 All of that was not enough to get the Astros to the postseason, but the playoff picture was much different then. The NL consisted of only two six-team divisions, and there was no such thing as a Wild Card.
Houston finished third in the NL West, six games behind the Dodgers and three behind the Braves, but had the league's fourth-best record overall. In the current playoff format, with three division winners and two Wild Cards, that would mean a place in October.
Meanwhile, the 2015 Astros grabbed the AL's last Wild Card berth with 86 wins, three ahead of the Twins. In other words, while reaching 85 victories is a steep uphill battle for this year's 1-9 clubs, there certainly is a chance that doing so would mean a place right in the thick of the race.
Andrew Simon is a reporter for MLB.com. Follow him on Twitter @AndrewSimonMLB. This story was not subject to the approval of Major League Baseball or its clubs.