Lindor's dramatics top Wednesday's GIFs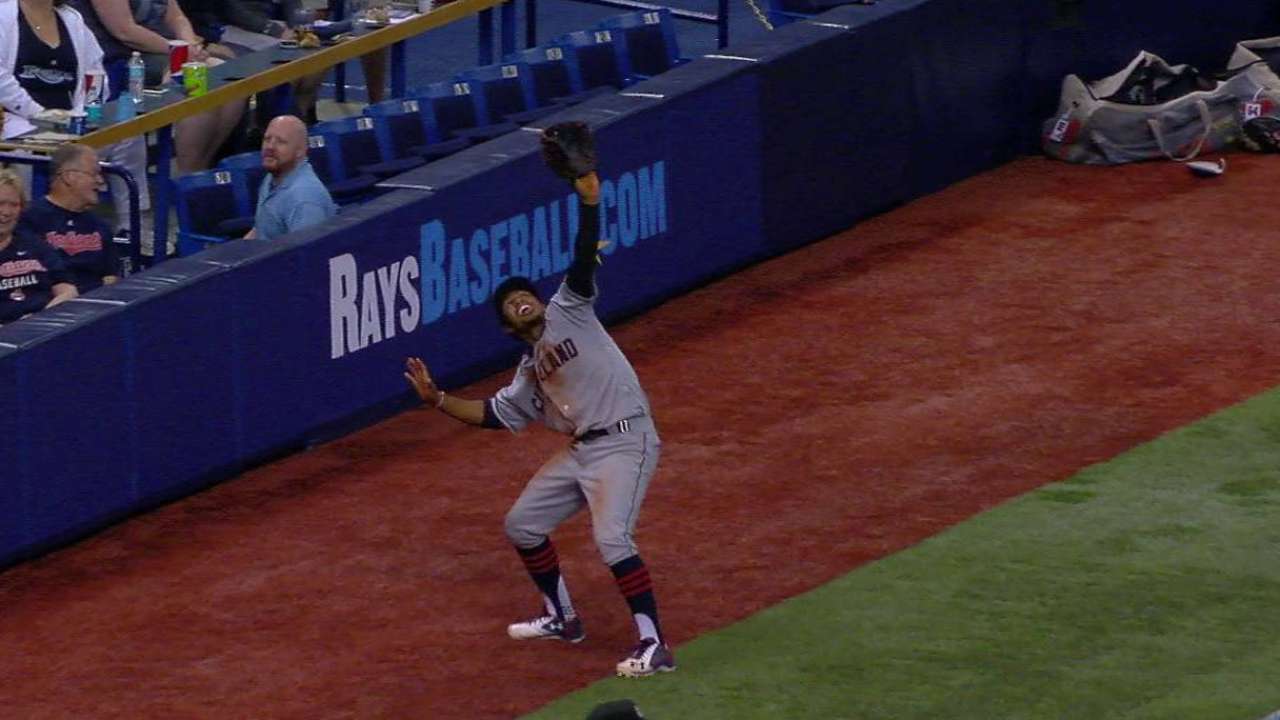 Here are the top GIFs from Tuesday's games, courtesy of @MLBGifs:
1. Lindor: A man of drama
If anyone is looking to cast a Major Leaguer in an upcoming action movie, how about Francisco Lindor? The Indians shortstop made a demo tape -- and showed his good humor -- after losing a foul ball in one of Tropicana Field's catwalks.
Look out! Lindor added to his reel with this tumbling reaction to a foul ball lined in his direction.
2. Duck, duck loose
A fowl visited foul territory at Wrigley Field as the Cubs took on the Reds.
3. Nothing but good news in Philly
The Phillies' 2-1 victory over the Padres at Citizens Bank Park was only one-half of a double dose of good news for some fans.
4. Not just a one-Story team
Please excuse Nolan Arenado for his enthusiasm, but he just smacked his second home run as part of a four-hit, seven-RBI night against the Giants.
5. Robinson Can-yes-yes-yes
Ever heard of a sweet left-handed swing? Well, this would be one of them. It belongs to the Mariners' Robinson Cano, who used it to launch his fifth home run of the season in Seattle's win over Texas.
Andrew Simon is a reporter for MLB.com. Follow him on Twitter @AndrewSimonMLB. This story was not subject to the approval of Major League Baseball or its clubs.