Mike Petriello joins Padres Social Hour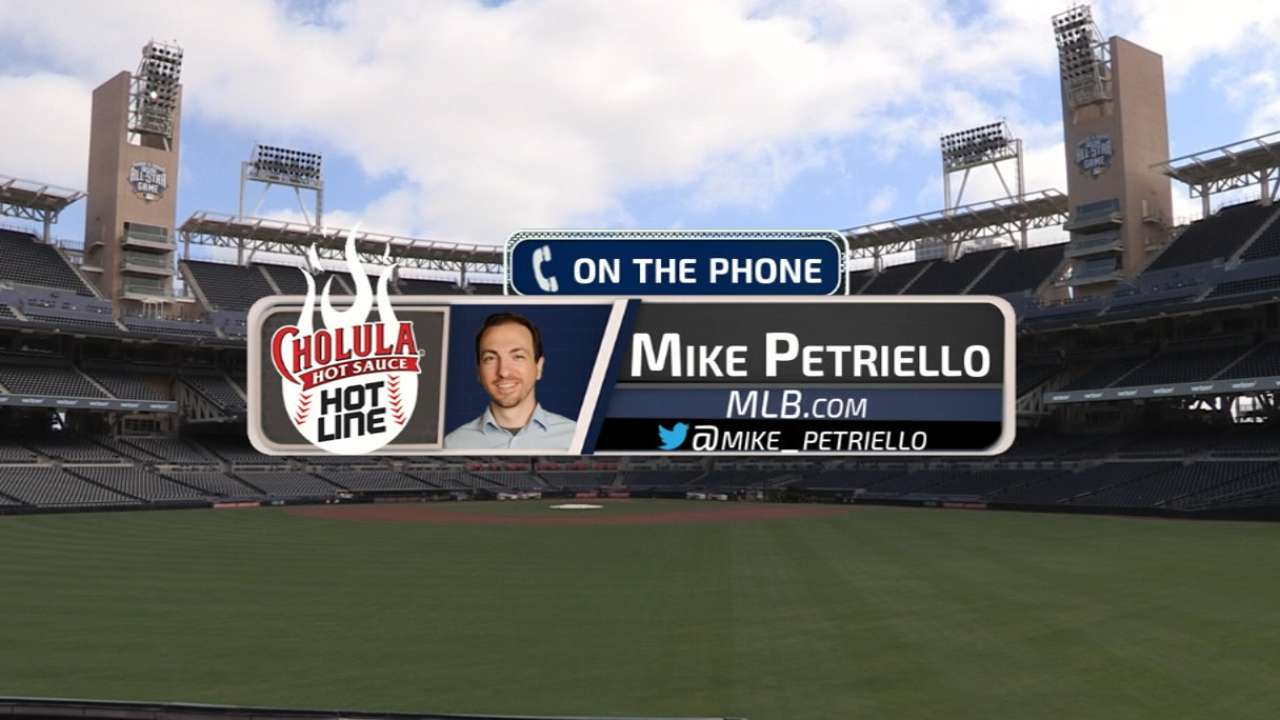 MLB.com's Mike Petriello joined the show via the Cholula Hotline to chat about a column he wrote on pitchers' velocity. Namely: how fast a pitcher throws isn't really how fast a pitcher throws.
Using MLB's Statcast™ data, Petriello found who appears to throw a lot harder or softer than a radar gun based a number of factors combined, called "plate time." Watch the full video as Petriello explains the science, lists some of the biggest winners and losers from his research, and breaks down how Padres pitcher Andrew Cashner fares in the data.
Mike Petriello is This story was not subject to the approval of Major League Baseball or its clubs.