Seattle's running game hits early speed bump
Mariners among just 2 clubs in MLB without a stolen base
SEATTLE -- Mariners manager Scott Servais talked this spring of being aggressive on the basepaths and making opposing pitchers "uncomfortable" with the running game, but Seattle hasn't had a stolen base in its first seven games.
The Mariners and Tigers were the only teams in the Majors without a stolen base going into Tuesday's action and Seattle baserunners had been thrown out on all four attempts.
Leadoff hitter Norichika Aoki was 0-for-2 on stolen-base attempts after getting caught stealing second in the first inning of Monday's 7-3 loss when he over slid the bag and was tagged out. Luis Sardinas and Leonys Martin have also been thrown out in their first attempts in the initial week of play.
"I thought Nori was probably safe [Monday] night, but the replay guy said he was off the bag for a second," Servais said prior to Tuesday's game. "We haven't had a lot of opportunities. But we haven't gotten it done yet. We haven't really got into our game yet and how it was all masterfully drawn up to work.
"You have to get more opportunities, you've got to get more guys on base to create more chances."
After ranking 21st in the Majors in stolen bases during the regular season last year with 69, the Mariners were fifth with 29 during Spring Training, though a number of those went to players who didn't make the 25-man roster.
Martin was 6-for-6 in stolen base attempts in the spring, Ketel Marte was 3-for-4 and Sardinas 3-for-5, but Aoki was just 0-for-1. Those are the main speedsters in a Mariners lineup that definitely has more baserunning threats than before, despite the slow start.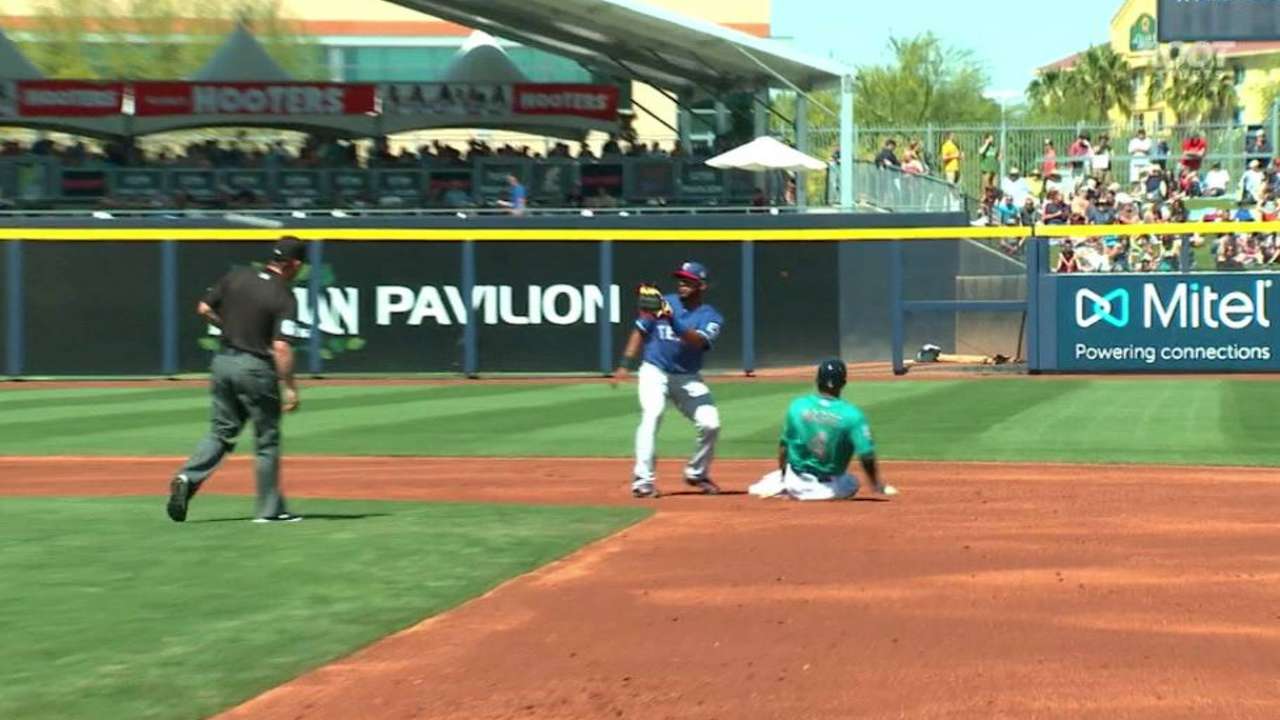 Servais said that part of the game remains necessary for a club designed to emphasize on-base percentage and creating runs by more than just the long ball.
"I think it's important," he said. "It's a different dynamic to our team that we focused on in the offseason and in Spring Training on how we wanted to play a little different. It just hasn't worked out that way yet."
Worth noting
• With right-handed setup man Joaquin Benoit still day to day with a sore shoulder, Servais said lefty Vidal Nuno and righty Joel Peralta were his likely eighth-inning options if needed.
"It would probably be more mix and match, based where we are in the lineup," Servais said. "But Peralta has a history of getting lefties out as well."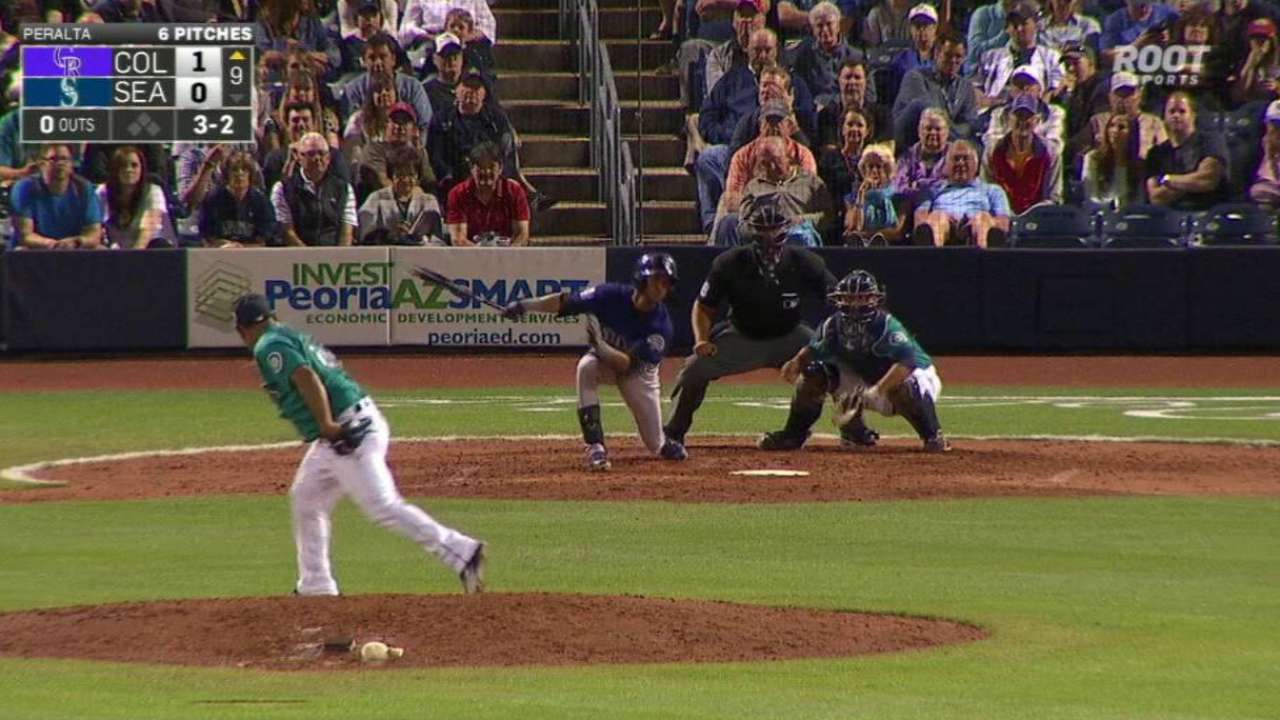 • After hitting .160 in the first seven games, Marte was out of the starting lineup for the first time Tuesday and replaced by Sardinas. Marte hit .283 in 57 games after getting called up for the final two months in 2015, but Servais noted it's a different challenge opening a season in the Majors.
"I've often made the comment, I think it's a lot tougher to hit in April then it is in September," Servais said. "The pitching is fresh, you don't run into those clubs that are out of it or dealing with injuries or whatever happens to their pitching staffs throughout the year. Everybody wants to get off to a great start. Especially when you're a young player, [but] it doesn't always happen. But Ketel has shown flashes of what he can do. We'll get him a night off and see where it goes from there."
Greg Johns is a reporter for MLB.com. Follow him on Twitter @GregJohnsMLB and listen to his podcast. This story was not subject to the approval of Major League Baseball or its clubs.