Feliz flashing 2010-11 form with 3-pitch mix
Reliever feeling confident early in first season with Pirates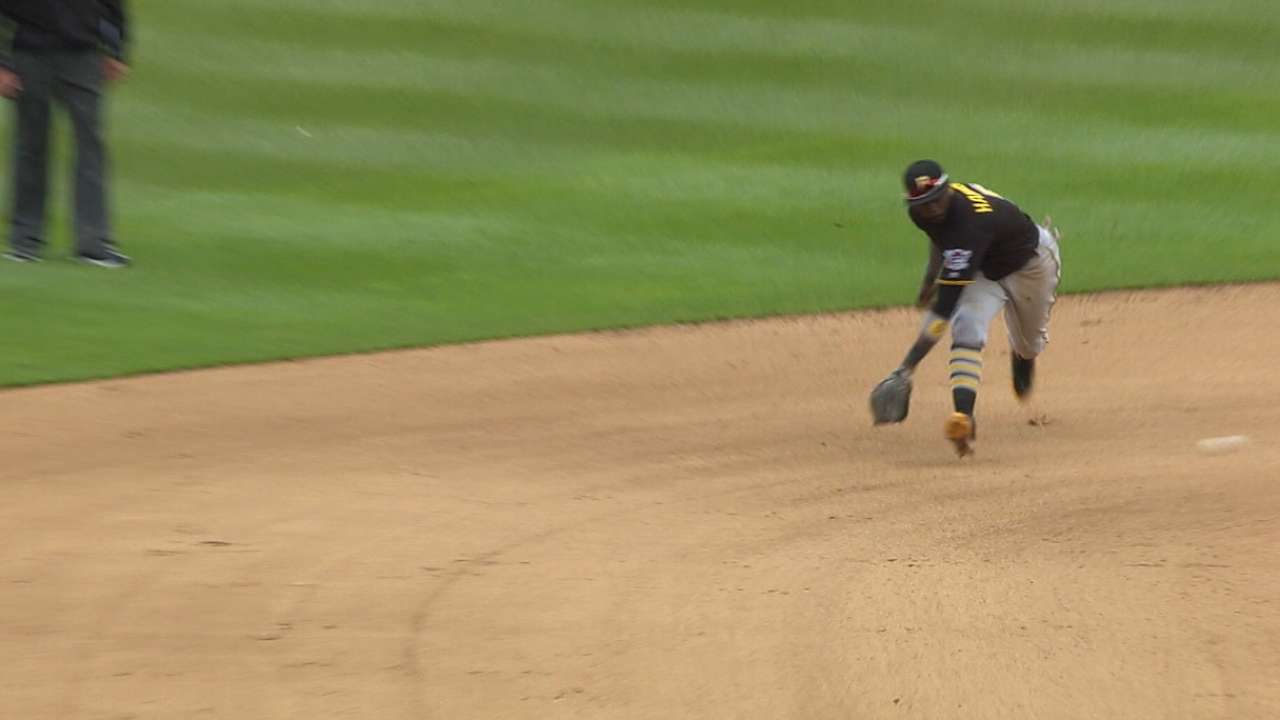 DETROIT -- Through his first five appearances this season, Pirates reliever Neftali Feliz has yet to allow a hit or a walk -- with the most recent game coming against his former team.
Feliz pitched a perfect seventh inning against the Tigers on Monday, earning a hold in a 7-4 win. In three months with the Tigers last season, Feliz couldn't get back to the level he was at before injuries in recent years, and the Tigers didn't re-sign him. But he's off to a strong start with the Pirates this year.
"First, I want to thank God, because I feel very good," Feliz said through the team's translator. "But the key is maintaining being healthy and attacking the batters at an early rate and making sure I'm hitting the corners well."
Feliz threw three changeups out of 20 pitches on Monday, and manager Clint Hurdle said Feliz has gotten back to a three-pitch mix with the fastball and slider. A fresh start in Pittsburgh could help the mindset, too.
"I think it's confidence, a new environment," Hurdle said. "Some of the things [bullpen coach] Euclides Rojas, [pitching coach] Ray Searage and him have worked on have paid off. The fastball command has been good. The downhill angle's been good.
"The ability to throw the slider any time and mix in the changeup, he's actually had a three-pitch mix that's been very effective."
Feliz recorded 72 saves with the Rangers from 2010-11. He had 10 last season between Texas and Detroit. He's not going to be the closer in Pittsburgh with Mark Melancon on the roster, but Feliz is fitting into his new role, and he didn't hold any hard feelings against the Tigers.
"It felt great being back," Feliz said. "I'm a part of this ballclub now, and I'm just glad I was able to do the job well."
Chris Vannini is a contributor to MLB.com. This story was not subject to the approval of Major League Baseball or its clubs.