Marlins erupt in seven-run second inning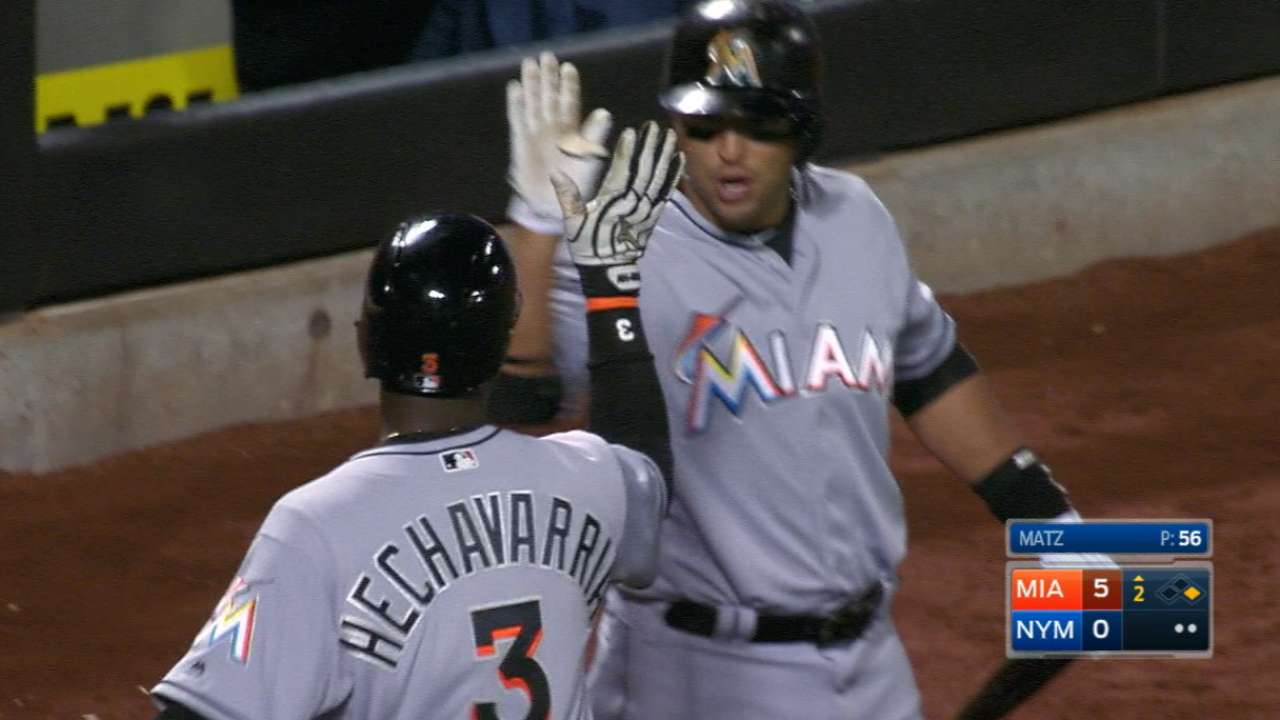 NEW YORK -- Little has come easy in the first week for the Marlins, so there was a sense of relief when the offense exploded for seven runs in the second inning of Monday's 10-3 win over the Mets at Citi Field.
The big outburst, punctuated by Giancarlo Stanton's two-run homer, propelled in the series opener.
"Keep the line moving," Stanton said. "Those two-out, guys-on-base, add-on [hits], those are huge. They came back. Say we kept it at five or four. That's a completely different dynamic in the game."
Before Monday's second inning, the club's innings high for runs had been three, done three times previously, including the ninth on Opening Day.
"It was a total team effort today," said Dee Gordon, who had two hits.
Miami finished with a season-high 15 hits, and it knocked Mets lefty Steven Matz out of the game after 1 2/3 frames.
Matz was wild at the start of the second when he walked the first two batters, and the Marlins made him pay, producing five hits.
In all, 10 batters came to the plate, and Matz, who suffered his first big league regular-season loss after going 4-0 in 2015, didn't make it through the inning.
Martin Prado and Chris Johnson got the second rolling by walking, and J.T. Realmuto reached on a single. Adeiny Hechavarria provided a two-run single, and Jarred Cosart dropped a sacrifice bunt, putting runners on second and third.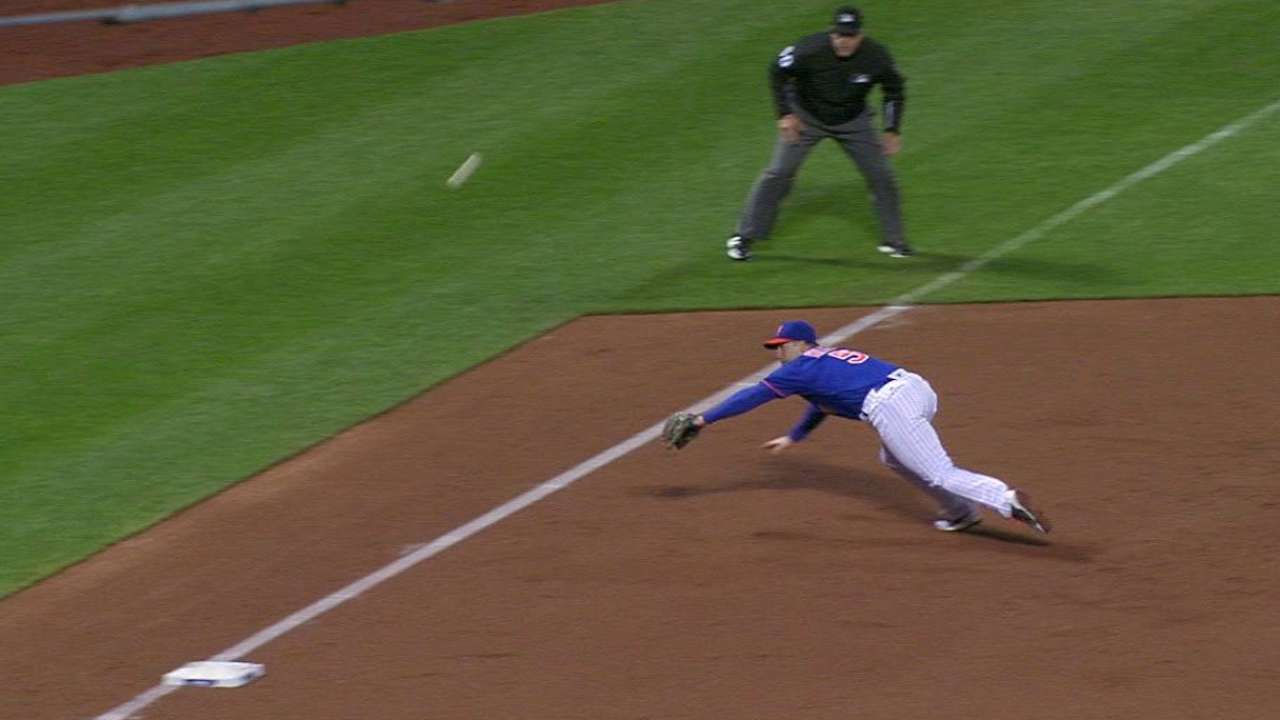 Gordon slapped an RBI infield single up the middle, making it 3-0. With two outs, Christian Yelich had a pivotal at-bat, which ended with a two-run single to center.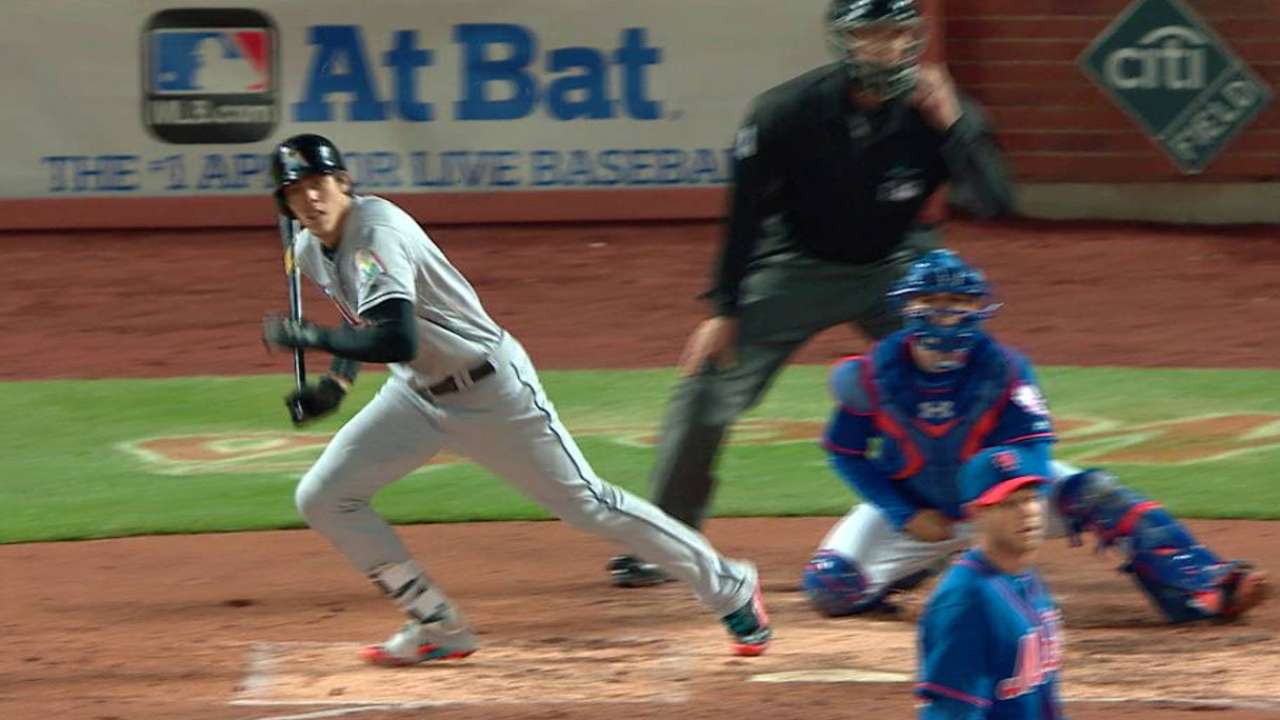 Stanton, the ninth batter to come up to the plate, delivered the exclamation point with his golf-like swing that sent the ball into the seats in left field. Normally, you don't see Stanton reaching low for a pitch like he did on his second homer of the season.
"Sometimes you need to," Stanton said. "I don't golf, so that's the closest I can come to doing it."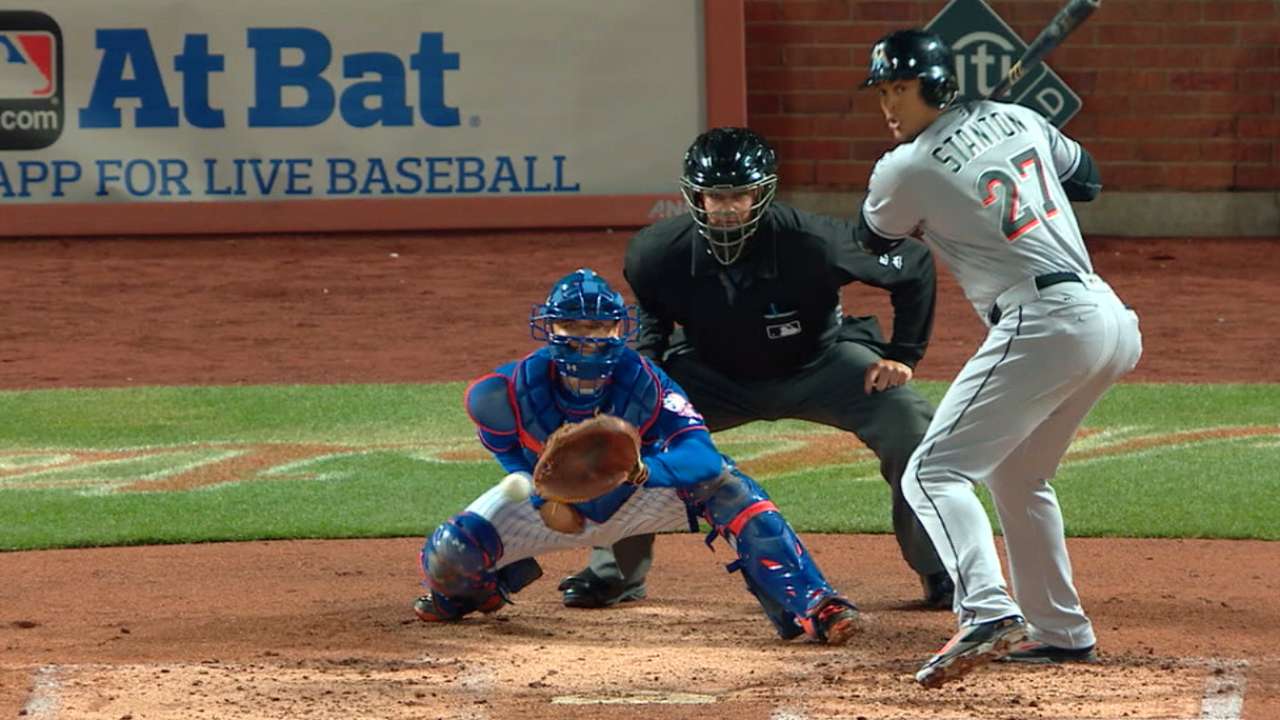 Statcast™ projected the shot to have traveled 419 feet from home plate, with an exit velocity of 106 mph, along with a launch angle of 22 degrees.
"The wind does some weird things out there," Stanton said of the drive. "As long as I cut that, I think I was going to be all right."
Stanton was the last batter Matz faced before he was replaced after 59 pitches.
The win improved Miami to 2-1 on the road trip, and it put the Marlins in position to take the series on Tuesday.
"Get out in front on a good team," Gordon said. "You've got to turn the page and go out there tomorrow and do the same thing."
Joe Frisaro is a reporter for MLB.com. He writes a blog, called The Fish Pond. Follow him on Twitter @JoeFrisaro and listen to his podcast. This story was not subject to the approval of Major League Baseball or its clubs.