Inbox: What kept O'Brien off D-backs' roster?
Fans ask about utility man, pitch framing, rotation and bullpen issues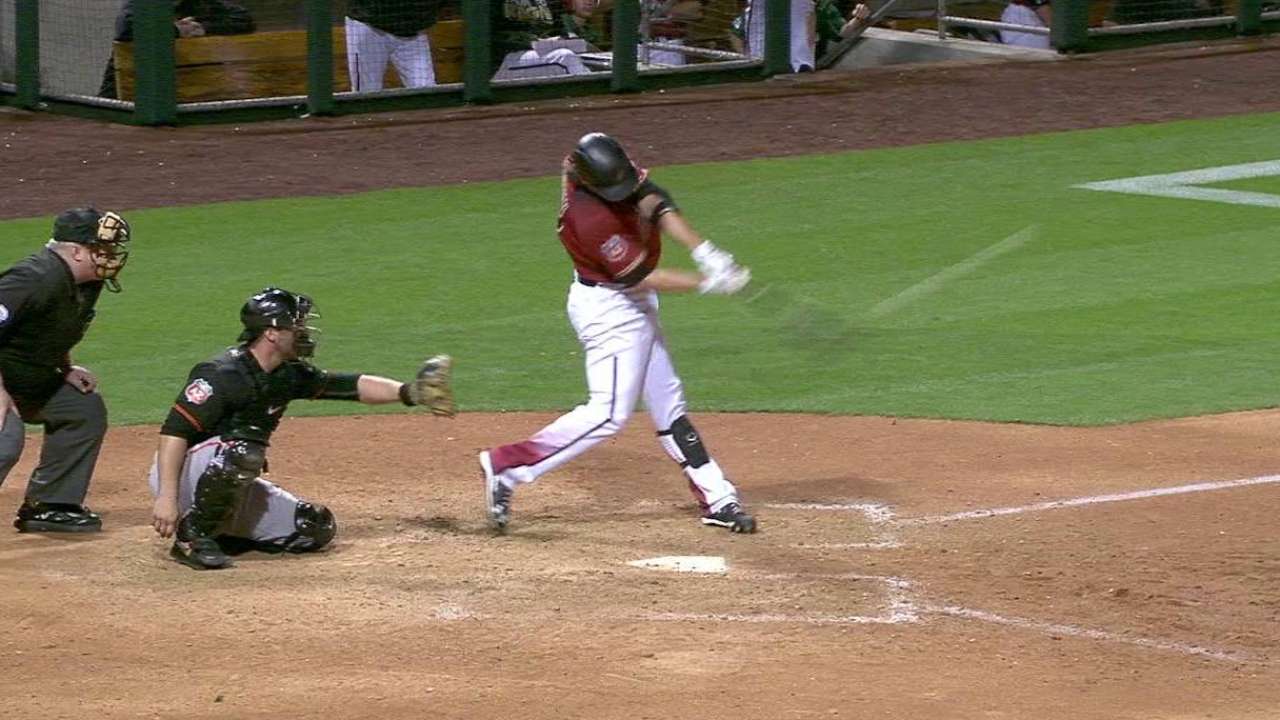 Why did the D-backs go with Chris Herrmann over Peter O'Brien? I get the lefty hitting, but his power was an asset.
-- Brendon, Phoenix
I don't think the decision was really Herrmann over O'Brien, because at least at the end of Spring Training, I don't think the D-backs looked at O'Brien as a backup catcher. I think they see him as more of a third catcher or emergency catcher. So it was really a decision to keep Herrmann over Tuffy Gosewisch, and because Herrmann was out of Minor League options, Arizona elected to send down Gosewisch. That allowed the club to keep both in the organization and have Gosewisch ready if the team is not happy with Herrmann. As for O'Brien, ranked as the D-backs' No. 9 prospect by MLBPipeline.com, I think the decision to keep Rickie Weeks Jr. was what kept O'Brien off the team. Arizona went with Weeks as its power bat off the bench/backup left fielder because of his experience and the desire to have O'Brien get regular at-bats.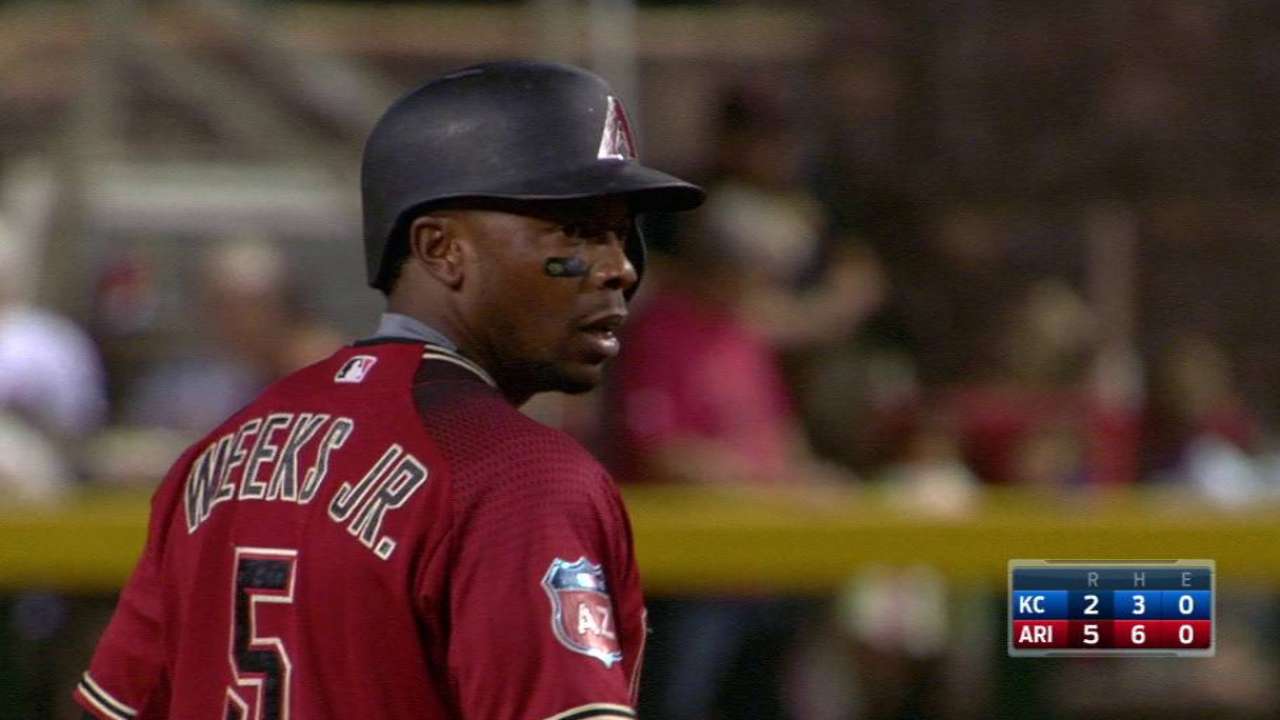 Has there been any discussion on improving the pitch framing within the organization? From the outside, it does not look as if they are putting much of an emphasis on it. It is frustrating seeing the pitchers being put in predictable counts when they could have possibly been avoided with better framing on those borderline calls.
-- Corey, Phoenix
I don't know that we've seen the fruits of it so far this season, but the D-backs did emphasize framing this spring. Bench coach and catching guru Glenn Sherlock worked with the catchers in the bullpen on their framing. One of the drills included setting up a pitching machine to hit the corners and allow the catchers to work on their technique for framing. It's worth keeping an eye on as we get a bigger sample size this season to see if Welington Castillo or Herrmann improve. Gosewisch, who is the best defensive catcher of the three, is usually pretty good at it.
• Submit a question to the D-backs Inbox
With starting pitching struggling, will they go to 13 pitchers? And who would get sent down in that move?
-- Jared, Lincoln, Neb.
I think it is certainly a possibility that the D-backs will go with 13 pitchers beginning Wednesday, which is the first day that relievers Evan Marshall and Enrique Burgos are eligible to be recalled from the Minor Leagues. The reason neither of them have been promoted yet is because once a player is optioned -- as those two were on April 3 -- a player must spend at least 10 days in the Minors unless he is recalled due to an injury to another player. As for who could get demoted, I always hate to speculate on things like that, but that could be a time they re-evaluate if Brandon Drury is getting enough at-bats to justify keeping him in the big leagues without hurting his development, or if they like what they see out of Weeks' bat off the bench.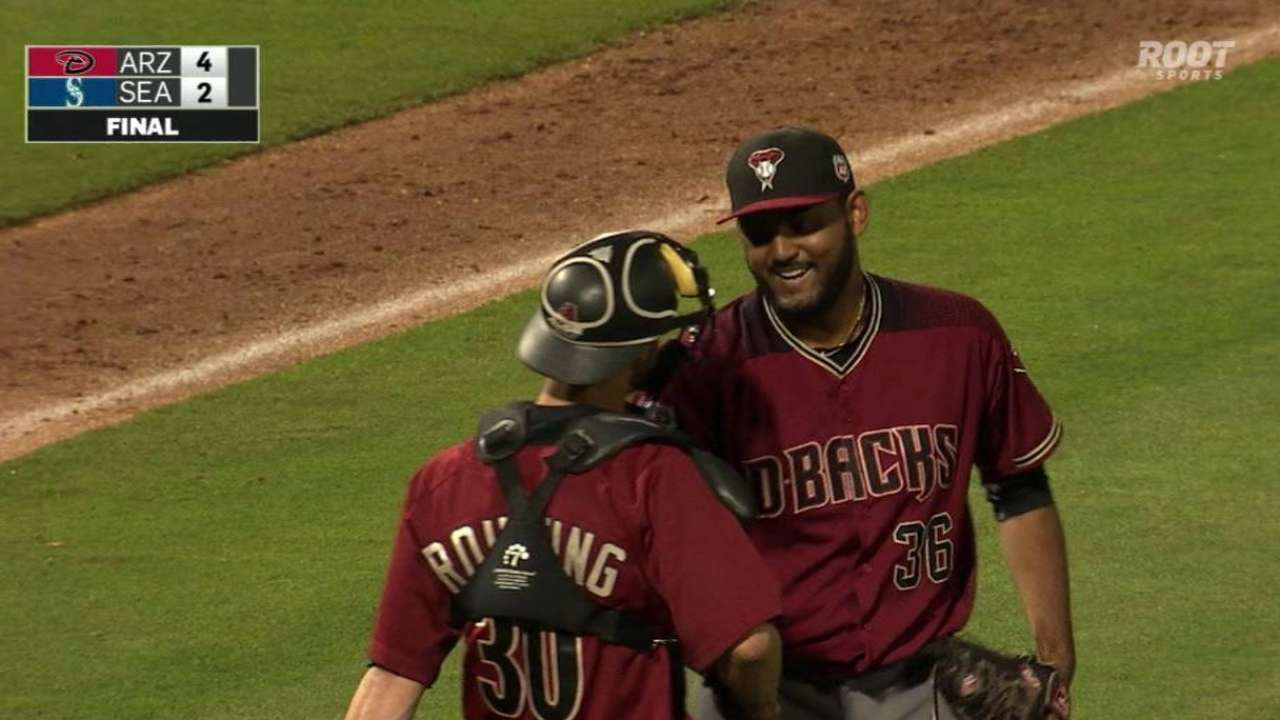 If pitching continues to fail, who gets the first crack at the rotation?
-- Gavriel, Teaneck, N.J.
I would imagine at this point, it would be Archie Bradley, given the way he threw at times this spring. It also depends on how starters in the Minors perform their first few times through the rotation.
Steve Gilbert is a reporter for MLB.com. Follow him on Twitter @SteveGilbertMLB. This story was not subject to the approval of Major League Baseball or its clubs.