MLB.com Columnist
Fred Zinkie
Fantasy411: What to do with Story?
Rockies shortstop top theme of exciting Week 1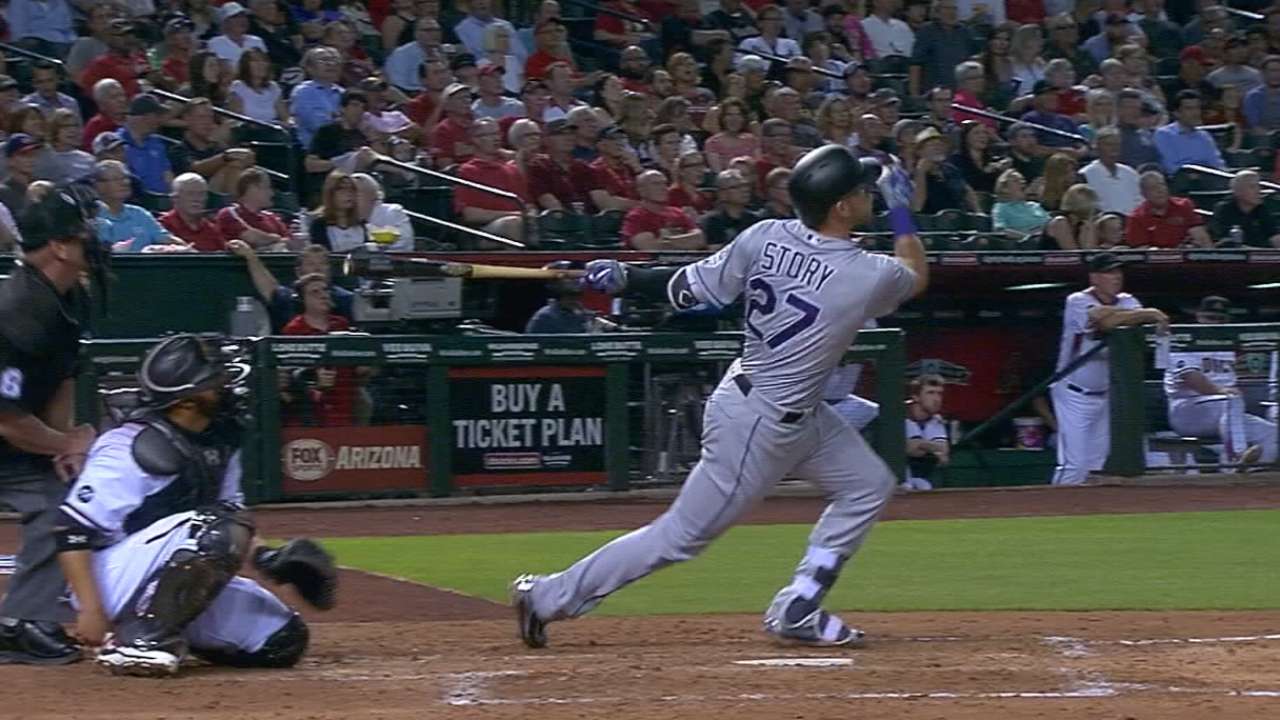 MLB.com fantasy expert Fred Zinkie fielded questions from fans during a live Twitter chat (at @fantasy411) on Monday. Read through the best of the Q&A below. Questions and answers have been edited for clarity.
@2Stickss: Should I trade Trevor Story while he is this hot?
Zinkie: You should definitely put his name on the trade market. You may be pleasantly surprised with the potential return.
@Jpray9: What type of starter should I ask for if I trade Story?
Zinkie: You can set your sights high. Aim for a No. 2 starter. I would likely settle for a No. 3 starter. The hype on Story is enormous right now.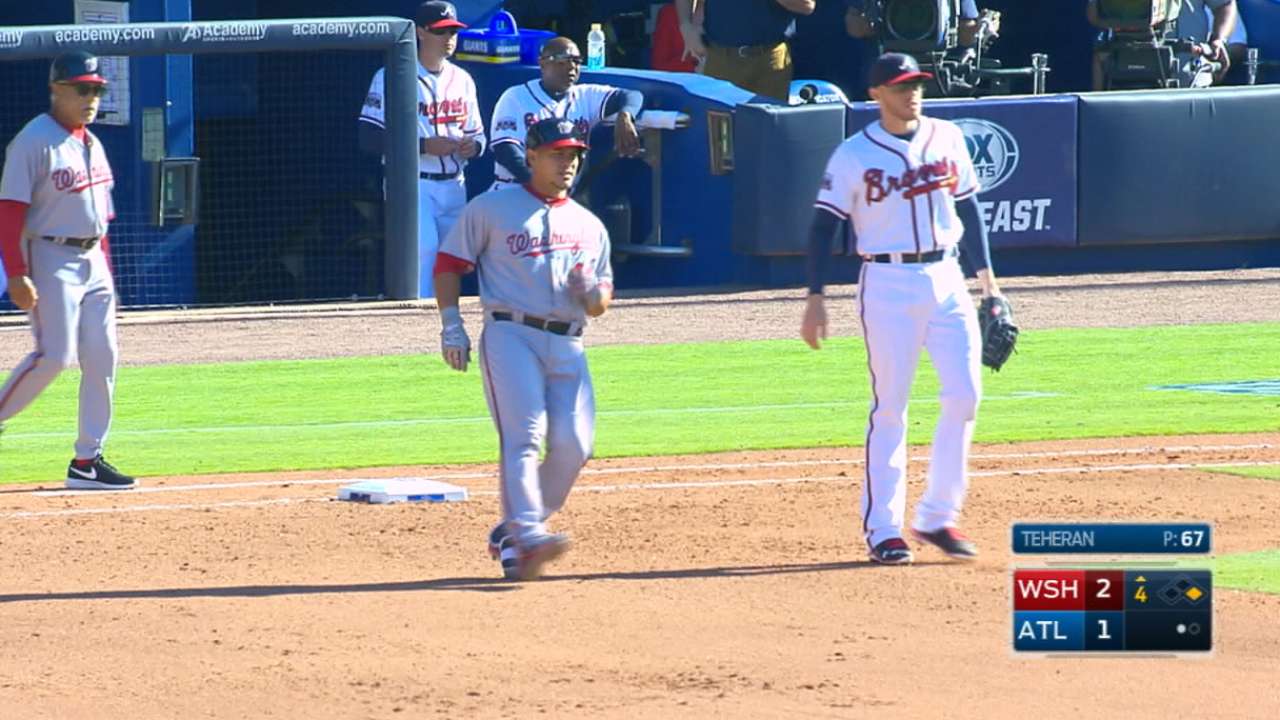 @McMastersCares: Would you trade Story for Johnny Cueto? I have Troy Tulowitzki as my other shortstop.
Zinkie: Despite Cueto's struggles in his most recent start, I would make that trade.
@rogerthaattt: When do you think Jose Berrios will be called up this season?
Fred Zinkie: My guess (and it's just a guess) is that he will come up in May. I believe that the Twins could use an impact starter such as Berrios.
@DMacNoodle: Are you concerned about Adam Wainwright?
Zinkie: I expect Wainwright to be a No. 3 mixed-league starter. That was my expectation prior to the start of the season.
@nmach10: Would you drop Russell Martin for Nick Hundley, Wilson Ramos, Yan Gomes or Yasmani Grandal?
Zinkie: I would stick with Martin. I'm not worried about him. I expect him to be a top 5 catcher.
@BrentCeIek: Has Vince Velasquez's stock risen after his excellent Week 1 start?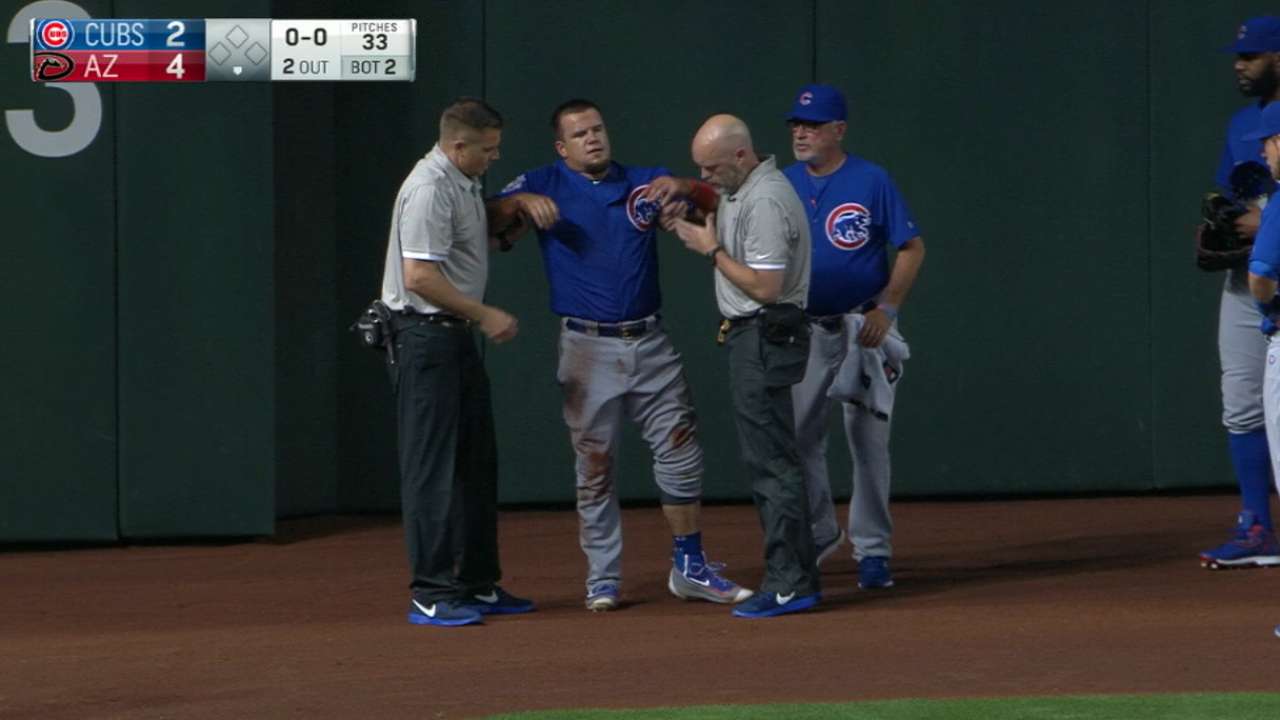 Zinkie: Velasquez is an exciting pitcher to pick up. He could post a strong strikeout total. But he will struggle with his control at times. Still, he should be owned in most leagues.
@__MeatBall: Should I drop Joe Panik or Brandon Phillips for Jean Segura?
Zinkie: I would not drop Panik. I'm fine with dropping Phillips for Segura if you feel like you need a speed boost.
@jeideezy: Should I pick up Nomar Mazara?
Zinkie: In almost all leagues, the 20-year-old should be added. He should be active in 12-team leagues and deep formats. He could hit for average and power.
@Atlbravos16: Would you rather own Tyler White or Steven Souza Jr.?
Zinkie: I would rather own Souza, but it is very close. Souza gets the nod for me because of his basestealing ability.
@bent0dd: Who should I pick up out of Jorge Soler, Delino DeShields, Michael Taylor or Alex Gordon?
Zinkie: You should pick up DeShields, with Gordon as my second choice.
@mitchanderson15: What is your opinion on A.J. Pollock? Will he see action this year?
Zinkie: I expect him to miss enough of the season that he should be dropped in most mixed leagues, unless the owner has unlimited disabled-list space.
@saice80: How would you rank Randal Grichuk, Byron Buxton and Mazara?
Zinkie: Grichuk is way ahead of the other two. I will put Mazara second. I am concerned about Buxton for 2016.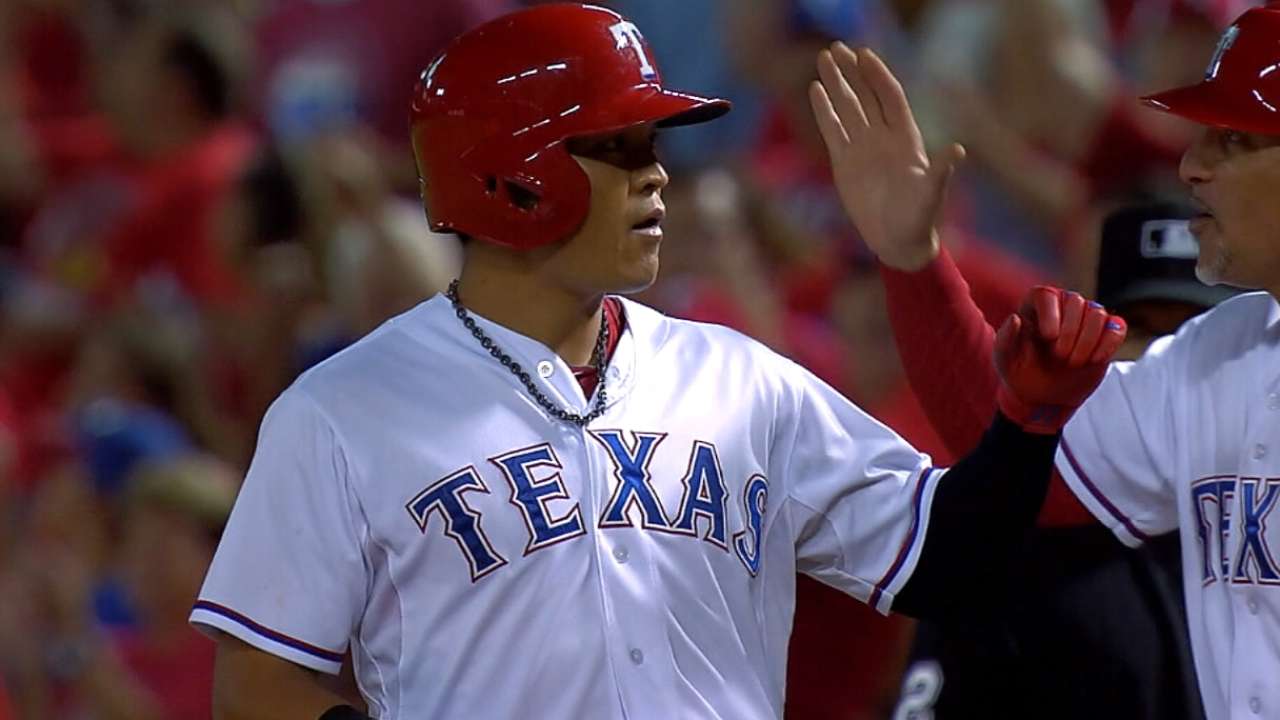 @WalterDacon1: Who will get more saves this season, Sean Doolittle or Luke Gregerson?
Zinkie: I expect Gregerson to get many more saves, as the A's have been flexible with their use of Doolittle and Ryan Madson.
@TheCrappyTotals: Are Jeremy Hazelbaker or Joey Rickard worth adding as an extra outfielder?
Zinkie: While all decisions depend on the player you would need to drop, I can see the rationale for add Rickard. He could hit for average and steal bases.
@HueyPJ: Is it time to get Victor Martinez into lineups yet?
Zinkie: He does not need to be in the active lineup in 10-team leagues. In 12-team, it will depend on your options. He should be active in 15-team leagues.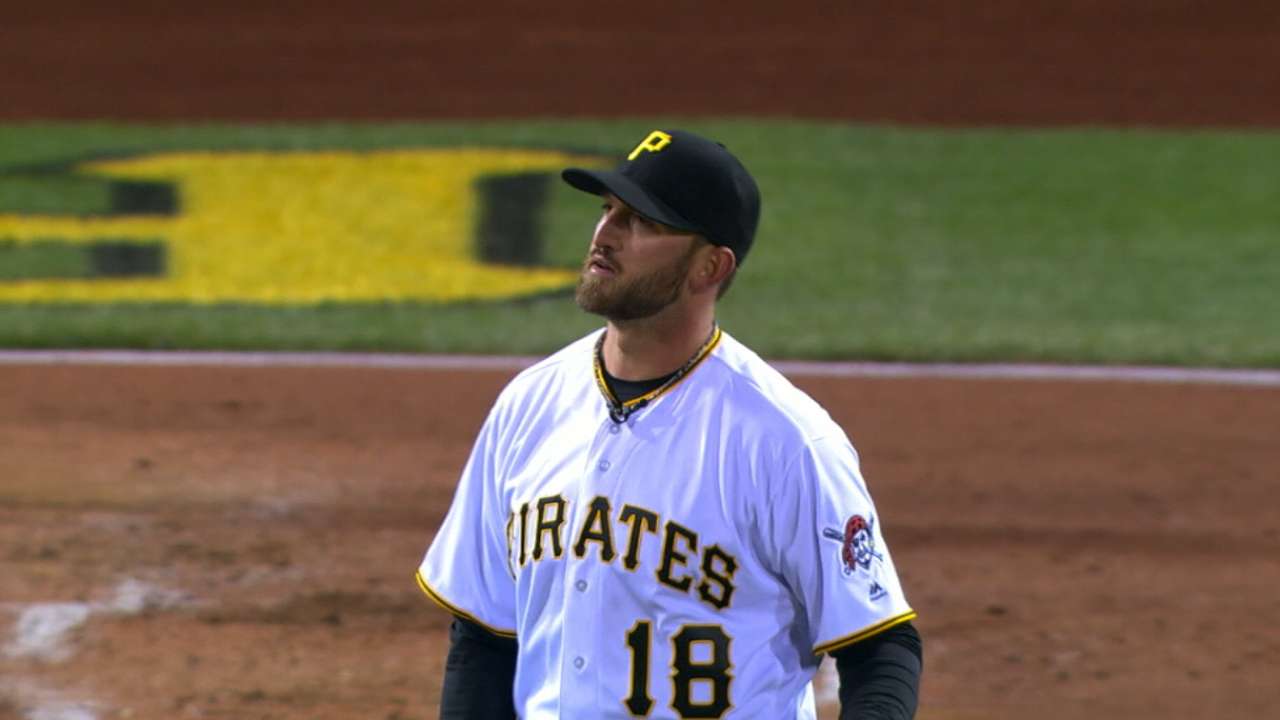 @jason_hojo: In 12-team rotisserie, is Mallex Smith a must-add player due to his steals potential?
Zinkie: Yes, I believe that Smith deserves a bench spot in many rotisserie leagues. But his stay in the Majors could be a short one.
@Gustbra: Tyson Ross was dropped in my league. Would you drop Michael Pineda, Raisel Iglesias, Patrick Corbin or Taijuan Walker to add him?
Zinkie: I would drop Corbin for him. You have to drop someone. Ross is far too valuable to be on waivers in any league.
@Nick_Kerner: Should I pick up Mark Trumbo and drop Byung Ho Park?
Zinkie: Yes, you should. Even though his power hasn't shined through yet, Trumbo should hit many homers this season.
@NotFakeMatthew: Is Nathan Karns worth adding in any format?
Zinkie: Yes, he is. Karns should be owned in 15-team leagues, and he deserves consideration in 12-team formats.
@malcolm1919: Please share your thoughts on Travis Shaw and his fantasy value.
Zinkie: Shaw should be owned in 12-team leagues and any deep format. I'm not especially optimistic on him, but it is hard to ignore his early-career work as part of a strong lineup.
@thenicksheerin: Should I trade Alex Gordon for Kevin Gausman?
Zinkie: Definitely not. Gordon is off to a slow start, but he is a very consistent fantasy asset. He should be active in all five-outfielder leagues.
Fred Zinkie is the lead fantasy baseball writer for MLB.com. Follow him on Twitter at @FredZinkieMLB. This story was not subject to the approval of Major League Baseball or its clubs.