Beltre's dance moves highlight top GIFs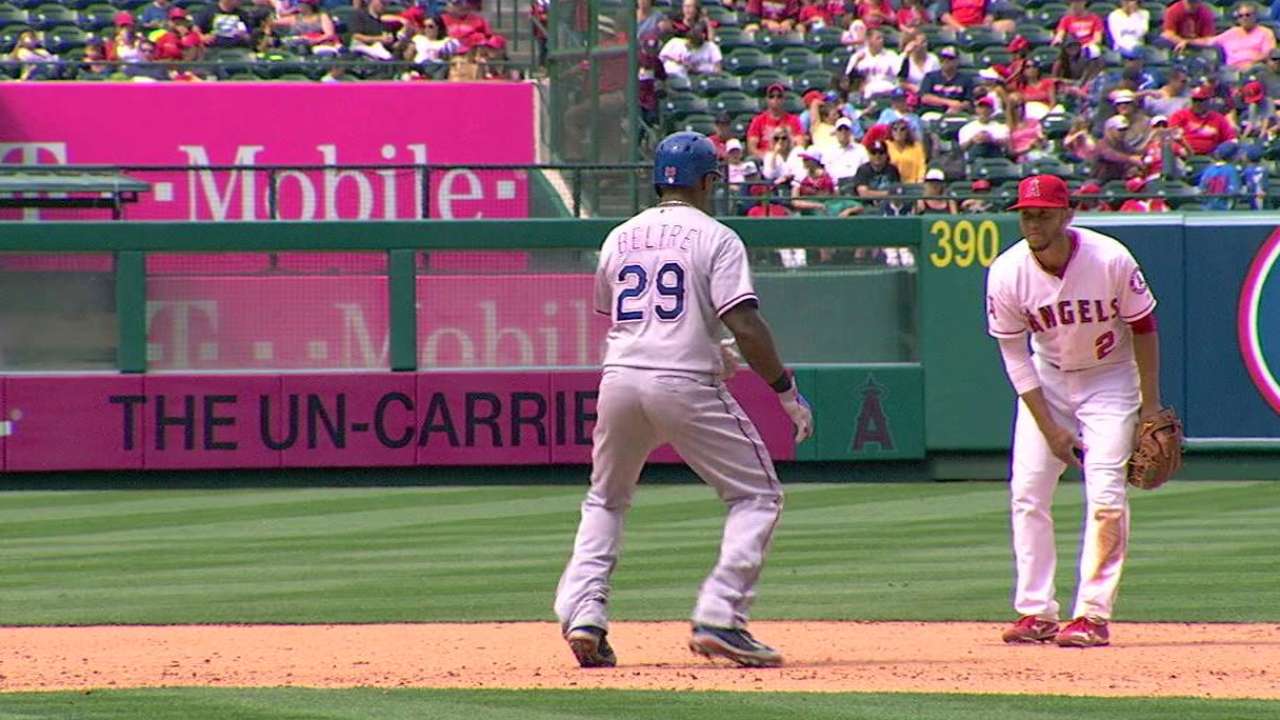 Here are the Top 5 GIFs from Sunday's games, courtesy of @MLBGifs:
1, Pretty good dance moves for an old guy
The Rangers' Adrian Beltre and the Angels' Andrelton Simmons were foes on Sunday in Anaheim, but they also became dance partners when Beltre found himself on second base in the eighth inning of the Halos' 3-1 win.
2. That hasn't worked since Little League
The Astros' Jose Altuve smacked a home run to lead off Sunday's game at Milwaukee, but he wasn't quite so successful when he tried to pull off the ol' hidden ball trick two innings later, following a double by the Brewers' Chris Carter.
3. A new pace of play rule?
Baseball has some complicated rules, but this is a pretty simple one: You need four balls to draw a walk. Yet when the Padres' Matt Kemp took ball three during an at-bat against the Rockies' Chad Bettis, he headed to first base. Eventually, Kemp was called back and, to his credit, took the gaffe in good humor.
4. Rake and shake
What, you thought Yoenis Cespedes wasn't going to enjoy his first home run of the season? The Mets slugger, in a throwback uniform, marked the occasion by celebrating with teammate Neil Walker.
5. Airing it out
Don't tell Jake Arrieta that the National League should adopt the designated hitter -- not after he launched this Shelby Miller pitch an estimated 440 feet, according to Statcast™. It was Arrieta's third career homer, with each of them coming since last July 12.
Andrew Simon is a reporter for MLB.com. Follow him on Twitter @AndrewSimonMLB. This story was not subject to the approval of Major League Baseball or its clubs.