Streaking Reds defying dreary expectations
Cincinnati ends first week of season in first-place tie thanks to 5-1 start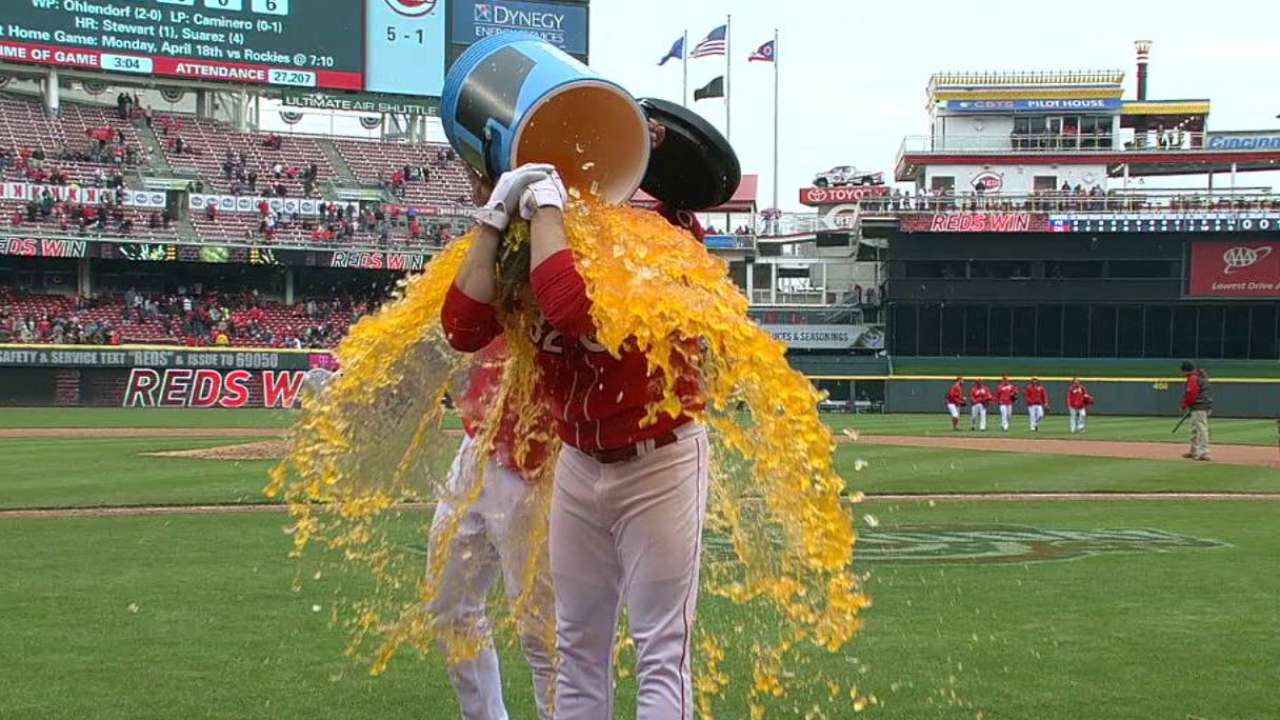 CINCINNATI -- The Reds weren't just counted out of the season before it started, predictions were coming as early as November that they would be non-competitive in 2016. Following Sunday's 2-1 walk-off victory, Cincinnati's 5-1 record has changed the narrative for the time being.
It's the team's first 5-1 start to a season since 2011.
"There was so much stuff said, and we really had to really practice early on to not let that sentiment get into the clubhouse," said right fielder Jay Bruce, who hit the game-winning RBI triple in the bottom of the ninth. "What we believe is you never know. You have to play and whatever is going to happen, we're going to give it hell on the way there. It's the first six games of the season, it's not going to make-or-break a season, but it sure is better than losing the first six."
Yes, it's the first week of the season and yes, the first three wins came with a sweep of the also-rebuilding Phillies. The words "small sample size" will be thrown around quite a bit as a way to preface what's happened. But a lot has gone right thus far following a 98-loss 2015 season when so much went wrong.
The Reds have won three games in their final at-bat and have two walk-off victories. They have four victories after trailing their opponent, with rallies including a five-run eighth inning on Opening Day and an eight-run fourth inning on Thursday.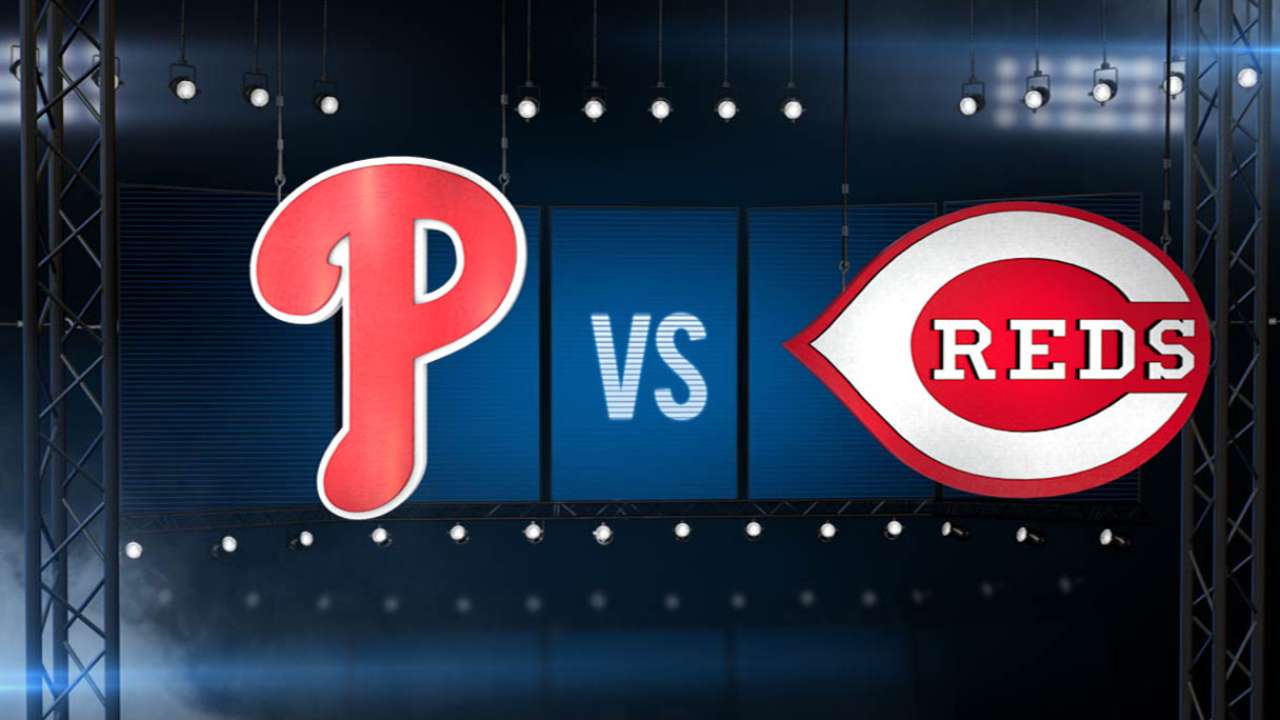 While the offense has pulled its weight when it counted most, the pitching has been solid. The staff's 2.67 ERA is third best in the National League, despite two rookie starters making their big league debuts this week. The bullpen, which had few roles established and plenty of questions in the final days of the preseason, has worked 8 1/3 scoreless innings over the last two games.
Minus one bullpen hiccup on Friday when J.J. Hoover allowed an eighth-inning grand slam for a 6-5 loss to Pittsburgh, and the Reds could be 6-0.
"Nothing better than everybody on the ballclub doing something to help us win. It's very unifying," Reds manager Bryan Price said. "It's easy to say we're in the first week. It's going to be a long season. We know things aren't always going to go as smoothly as they have in the first week. However, if you can keep the right attitude and frame of mind, you can have more streaks like this."
Defense has also come through with plays like the game-changer on Sunday in the top of the eighth inning of a 1-1 game. On a two-out single by John Jaso with runners on first and second base, left fielder Adam Duvall made a good throw to the plate to get Josh Harrison out and prevent the go-ahead run from scoring. The call was confirmed on replay after Pittsburgh challenged the out ruling.
"The little things add up throughout the year," Duvall said. "It's big that we've done the small things right and let everything else happen the way it's going to happen. I think over the course of the season, if you can play fundamental baseball, you're going to be well off."
Mark Sheldon is a reporter for MLB.com. Read his blog, Mark My Word, follow him on Twitter @m_sheldon and Facebook and listen to his podcast. This story was not subject to the approval of Major League Baseball or its clubs.