Jake 'n' rake: Arrieta hit a HR how far?
Cubs ace launches 440-foot, two-run blast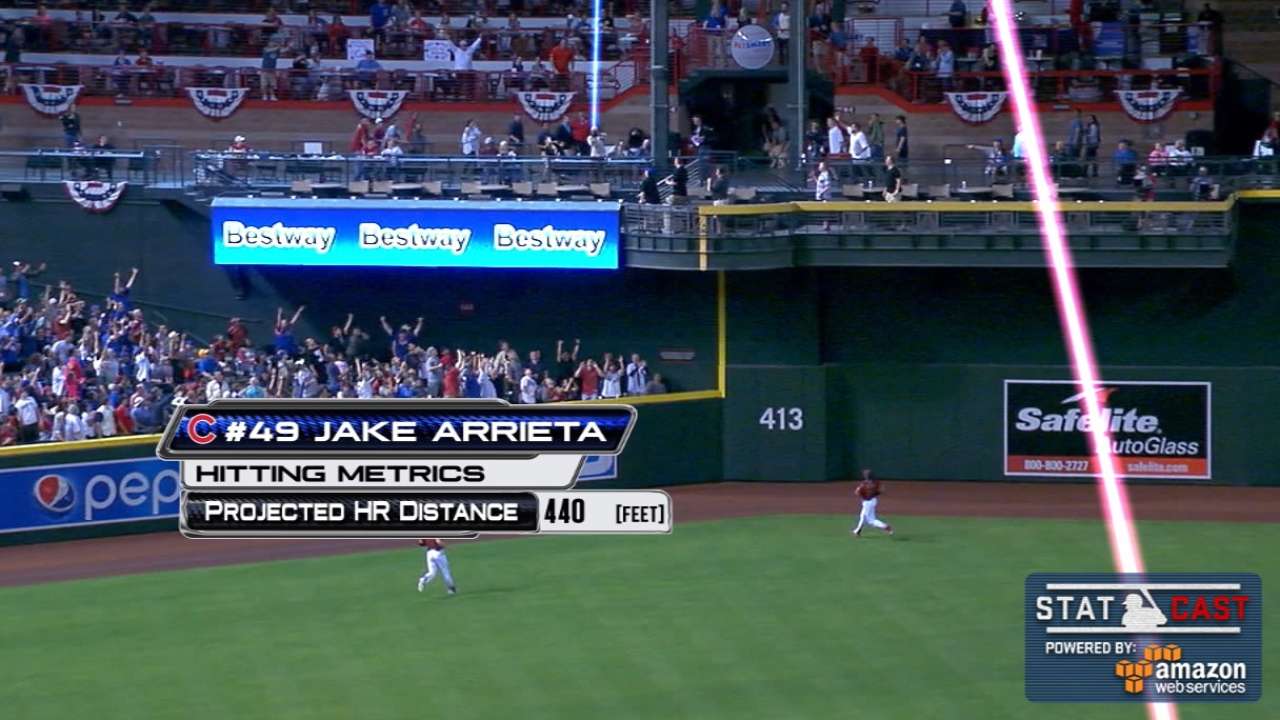 PHOENIX -- He's thrown a no-hitter, helped his team advance in the postseason with a clutch complete-game victory over the Pirates, and won the National League Cy Young Award. Apparently, Jake Arrieta also has been working on his swing.
On Sunday in Chicago's 7-3 win, Arrieta launched his first home run of the season, and third of his career, in the Cubs' second inning off D-backs starter Shelby Miller.
"I was ready," Arrieta said. "I can hit a fastball -- I can't hit much else. It was one of those things, I was trying, obviously, with two strikes to see something up and take a nice easy swing. Fortunately, I was able to get the ball in the air and get us on the board early."
It was an impressive eight-pitch at-bat. Arrieta fouled the first pitch from Miller, then took a ball, then swung and missed to fall behind, 1-2. Miller threw nothing but fastballs, and Arrieta worked the count full until he connected on a 92 mph heater.
"I think I threw him a cutter at that at-bat but maybe I could have thrown something else," Miller said. "I got to a full count, so I was going to throw a fastball there for sure."
It was a no doubter, too. Arrieta launched the ball into the bleacher seats in left center, driving in Miguel Montero who had doubled. According to ESPN, the home run was longer than any homer he has served up in the last five seasons.
"Man, that ball was crushed," Cubs manager Joe Maddon said. "It really was uplifting for us."
It was the also the longest home run hit by a pitcher in the Statcast™ era, which dates back to last year, besting Noah Syndergaard's 428-foot blast, hit May 27, 2015.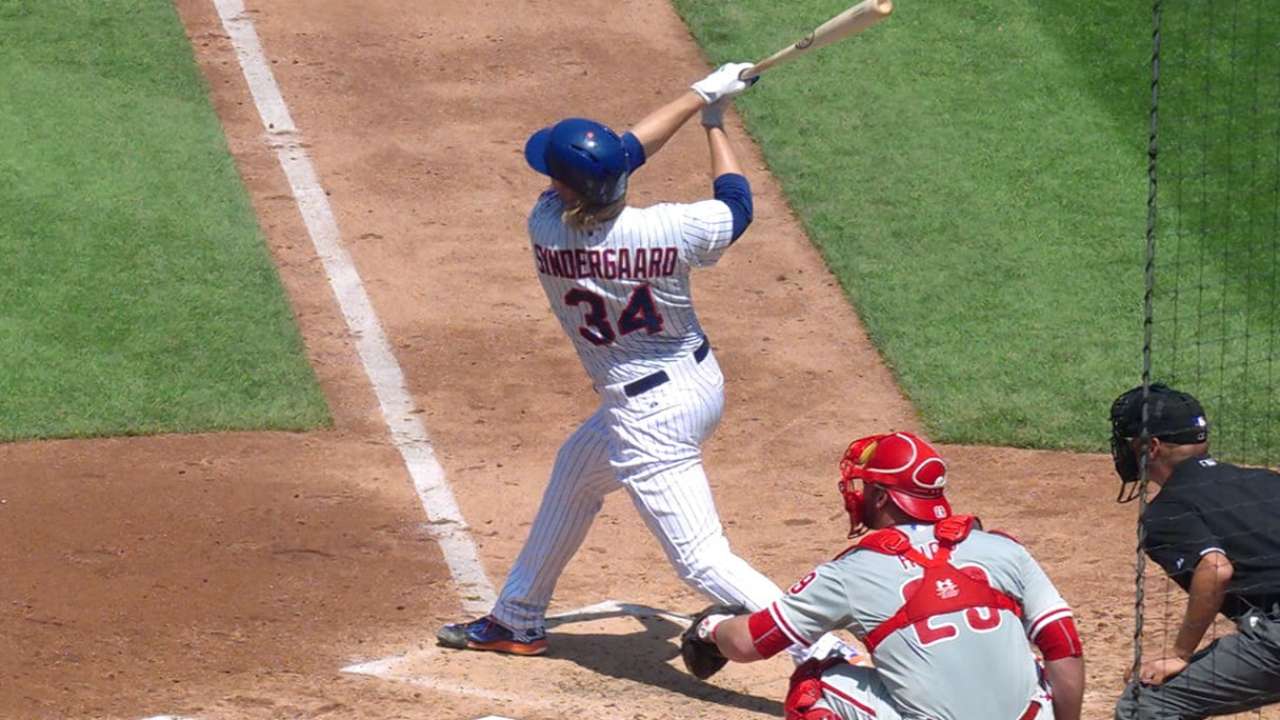 "For me, I just want to try to be on time," Arrieta said of his approach. "Every hitter wants to be on time but when we don't get to be out there at the plate but once every five days, it makes it tough. You want to get your work in on the side and just be ready and try to provide some support in situations like that. Those are two big runs to get us on the board early."
It had to feel good.
"I hit it good," Arrieta said. "That one felt pretty nice. It felt like hitting it off the sweet spot on a seven iron."
The right-hander, who won 22 games last season, hit two homers in 2015, the last one on Sept. 27 against the Pirates.
As for his pitching, Arrieta posted his 22nd consecutive quality start, giving up three runs over seven innings. His offspeed pitchers were "just average," he said, but good enough to keep the D-backs off balance.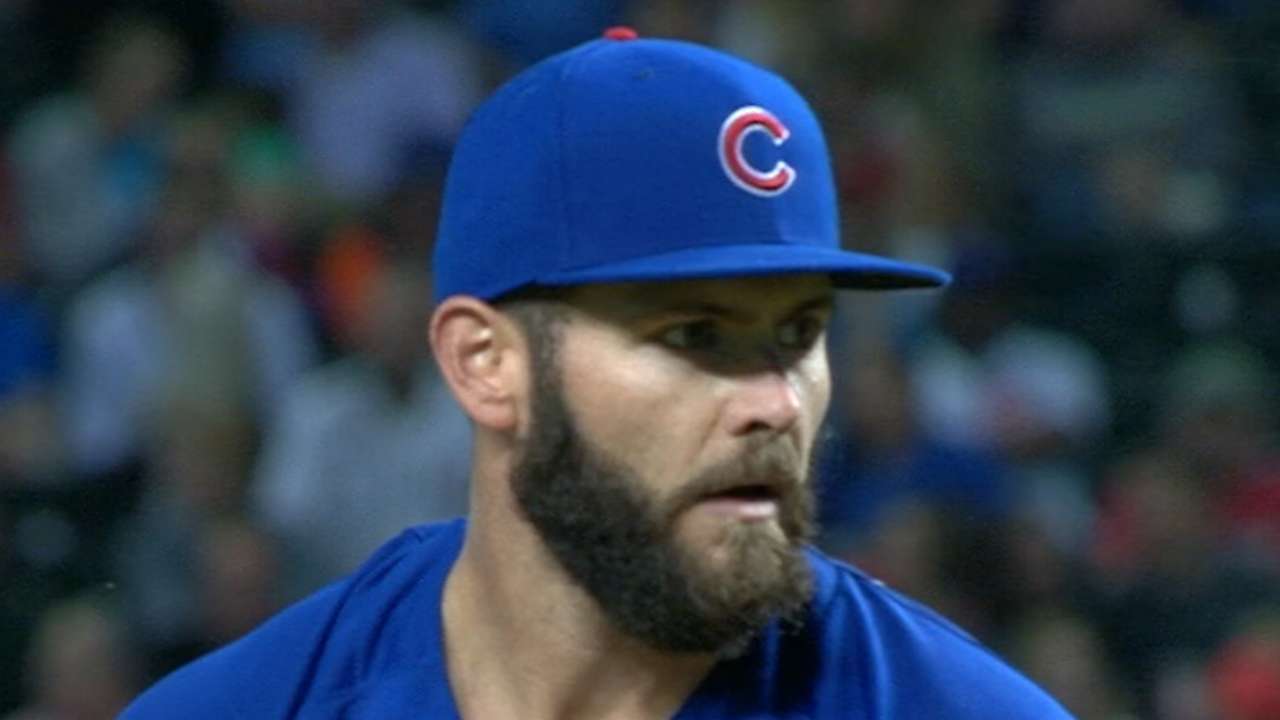 "Those are games when you don't have your best stuff, and you just have to find a way to win, and keep your team in the game," he said.
Like hitting a home run.
Carrie Muskat is a reporter for MLB.com. She writes a blog, Muskat Ramblings. You can follow her on Twitter @CarrieMuskat and listen to her podcast. This story was not subject to the approval of Major League Baseball or its clubs.