Giants may turn to Bumgarner for pinch-hits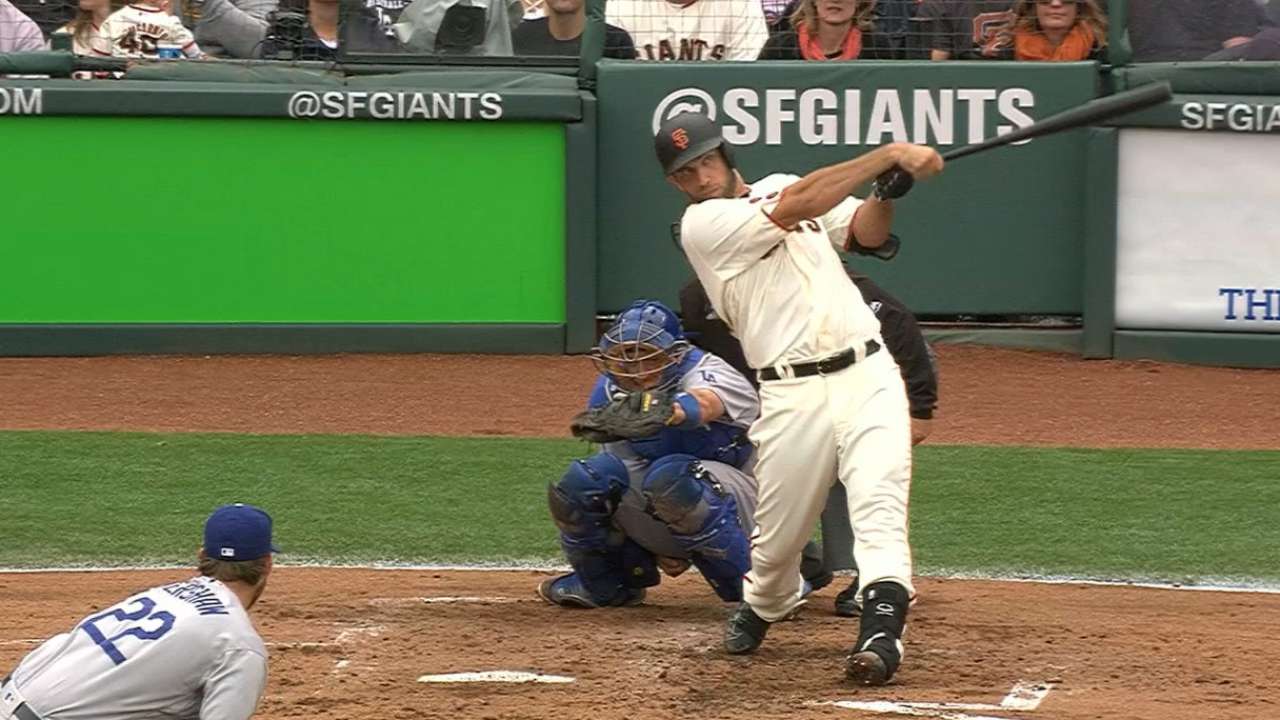 SAN FRANCISCO -- Don't be surprised if you see Madison Bumgarner at the plate more often than just every National League start.
The Giants have a short bench, and when manager Bruce Bochy is mixing and matching assignments in later innings, he needs as many options at the plate as possible. Bumgarner is increasingly being considered as one of those options.
In one game already, Bumgarner "came up and said, 'Do you want me to get ready?'" Bochy recounted. "I said, 'Of course.' He's a guy that we would use. I think in his pinch-hits last year, he showed that he's going to give you some good swings. Ideally, it doesn't happen. I'd like to stay away from it. But we are a little shorthanded."
Bumgarner hit five homers last year and four in 2014. His solo shot off Clayton Kershaw in Saturday's loss was his second against the Dodgers ace and is a likely bet to end up on the 2016 regular-season highlight reel.
Bumgarner's long ball was the 12th of his career, tying him with ex-National Leaguer Yovani Gallardo of Baltimore for the most among active pitchers.
Willie Bans is a contributor to MLB.com. This story was not subject to the approval of Major League Baseball or its clubs.