Colon's athleticism tops day's GIFs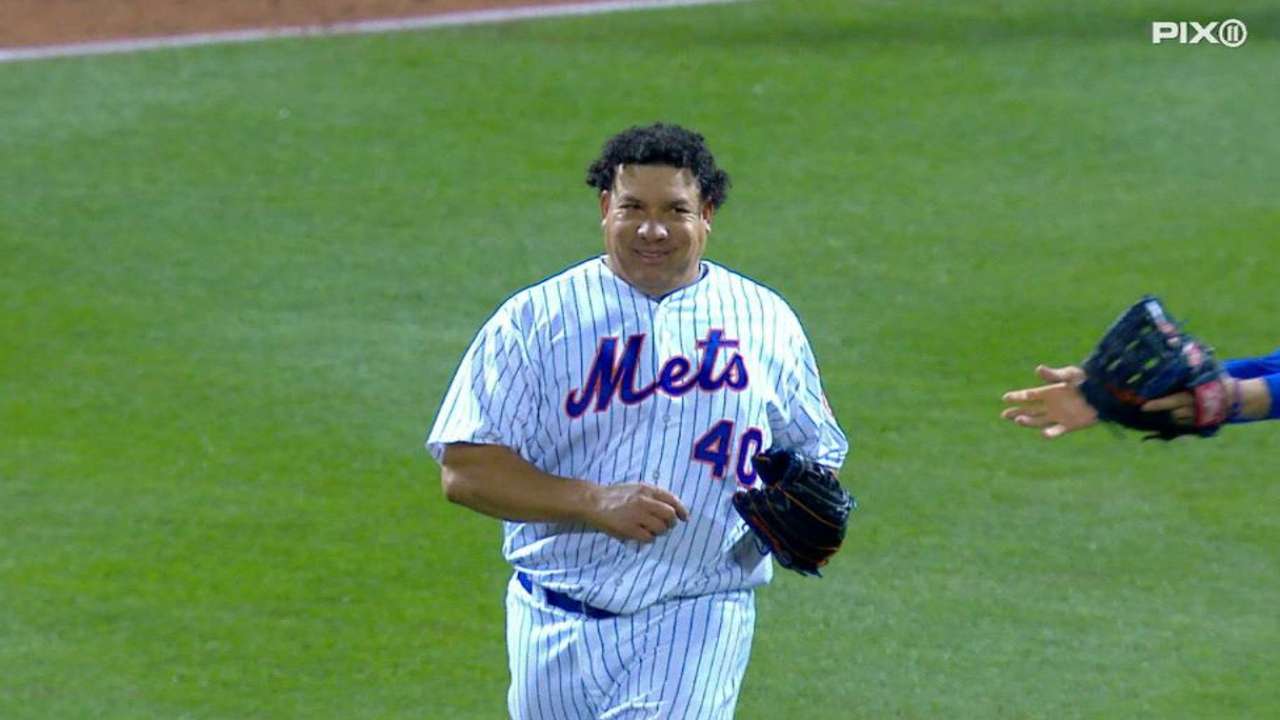 Here are the Top 5 GIFs from Saturday's games, courtesy of @MLBGifs.
1. Say hey, Bartolo
Bartolo Colon channels Willie Mays with an over-the-shoulder catch on a popup against the Phillies at Citi Field.
2. MadBum has Clayton's number
Madison Bumgarner goes deep against fellow ace Clayton Kershaw for the second time in less than a year. Bumgarner has 12 career homers, tied with Yovani Gallardo for the most among active pitchers.
3. Maybe he should have kept the mask on
It's not easy being a catcher, as Boston's Blake Swihart can attest after being hit in the face on this awkward bounce off the turf in Toronto.
4. Hey, Kris, SMH
Cubs star Kris Bryant shakes his head after a funky slide into second base against the D-backs.
5. Laying it all out
Dodgers outfielder Charlie Culberson goes all out to catch this ball and take a hit away from Angel Pagan.
Austin Laymance is a reporter for MLB.com. This story was not subject to the approval of Major League Baseball or its clubs.