CC makes triumphant return to mound
In first start since going to rehab for alcohol abuse, Yanks lefty earns win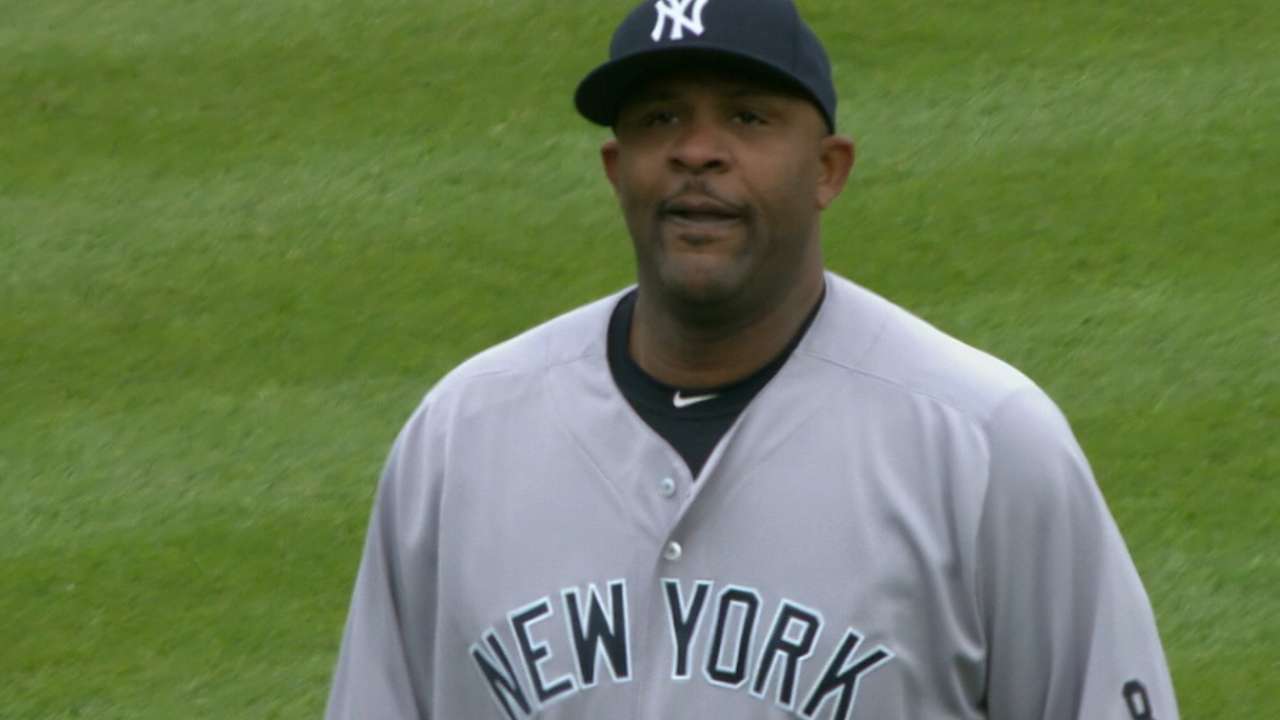 DETROIT -- The support system that CC Sabathia has relied upon since his darkest October afternoon was out in full force Saturday, watching and cheering the left-hander's every pitch from behind the enclosed glass of a suite high above Comerica Park.
Sabathia said that his wife, Amber, and his mother, Margie, were his most trusted confidants as he sought treatment for alcohol abuse. Back on a big league mound for the first time since then, Sabathia picked up the win in the Yankees' 8-4 victory over the Tigers and said that it would be something for them all to celebrate.
"My wife and my mom, they were there every step of the way," Sabathia said. "Obviously these [teammates] in here were great, but my mom and my wife were kind of that rock for me during that tough time. It will be good to see them tonight and go to dinner."
A month-long stay in a Connecticut rehab facility refreshed Sabathia's outlook, drilling home the realization that changes needed to be made. Teammates noticed that Sabathia's boisterous belly laugh returned this spring, even as the 36-year-old battled to earn his rotation spot.
"I really believe he made the right decision," Yankees manager Joe Girardi said. "His health and his family's well-being obviously takes precedent over this. To be able to come and win the game today six months later, I think it's really important to him.
"We've always had his back. The guys in that room have always had his back. And he gave us a big start today."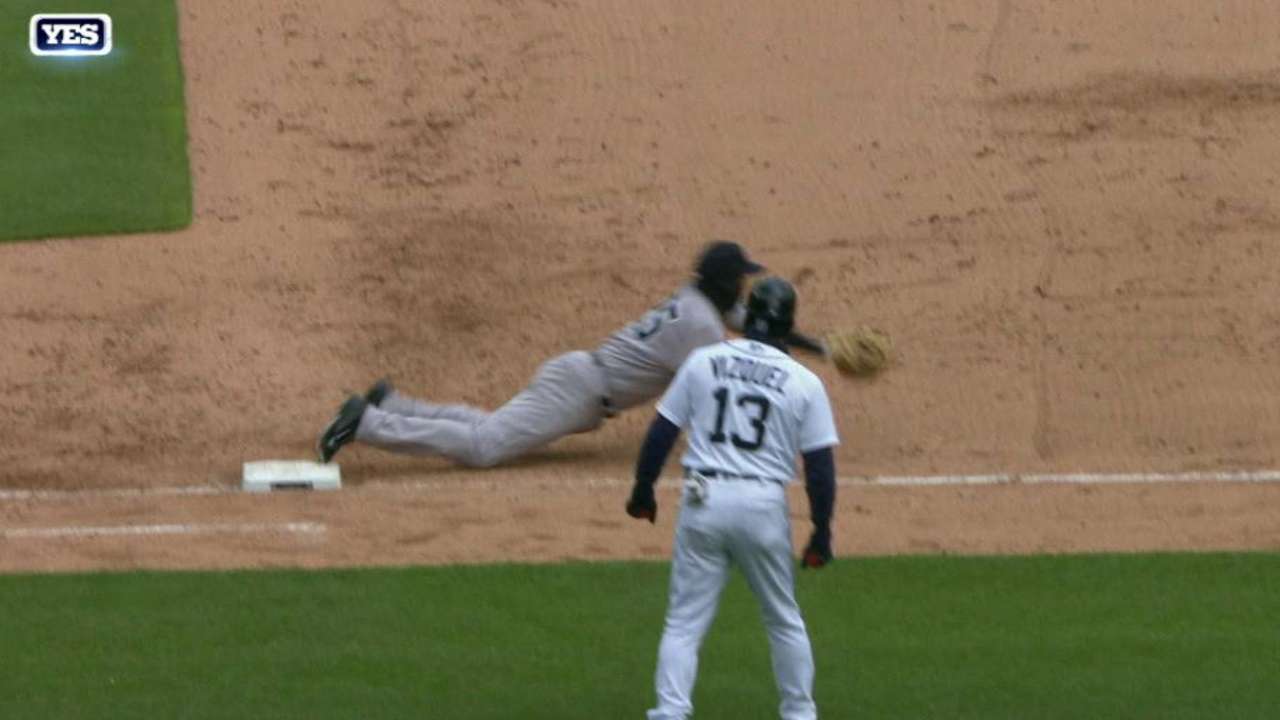 Working under frigid conditions, Sabathia used his cutter, sinker and changeup to navigate a potent Tigers batting order stacked with right-handed hitters. Sabathia became the first Yankee to complete six innings this season, holding Detroit to three runs and four hits.
"That lineup is probably one of the best in baseball," Sabathia said. "Any time you get some runners on, you've got to make some pitches and we were able to do that. I got lucky."
Sabathia retired the first nine Tigers before losing the strike zone in the fourth, issuing three walks and permitting James McCann's two-run single, but got Justin Upton to check-swing into a double play on a fifth-inning changeup.
He set the side down in order in the sixth and was lifted after a leadoff single in the seventh. Catcher Brian McCann said that Sabathia showed that he has what it takes to win at this level.
"It's a guy that you can count on," McCann said. "He's been that guy since the minute that he got into the big leagues. He's carried staffs his whole career, now he was asked to be the fifth starter. He's taken it in stride and he's a big time competitor. We love to have him on the mound."
Based on spring statistics, Ivan Nova seemed to out-pitch Sabathia, but Girardi factored in Sabathia's track record and his September performance. Sabathia has never been particularly great in March; as he said, having a third deck on the stadium makes a difference.
"All spring, I just felt good," Sabathia said. "I didn't have any problems. Mechanically, I felt good, my knee was feeling good. I just felt like I was trying to get my work in, get to here and have my pitches act like they're supposed to."
As he spoke, Sabathia's cell phone continued to buzz at the top shelf of his locker, continuing a torrent of congratulatory texts and well-wishes that started early Saturday morning. Eight runs from the Yankees is nothing to sneeze at, but Sabathia's most important support is still there when the game ends.
"It definitely feels good to be able to pitch in a big league game, be on a big league mound," Sabathia said. "And for us to come out with the win, it was good."
Bryan Hoch is a reporter for MLB.com. Follow him on Twitter @bryanhoch, on Facebook and read his MLBlog, Bombers Beat. This story was not subject to the approval of Major League Baseball or its clubs.