Crawford's walk-off for Giants leads Friday's top GIFs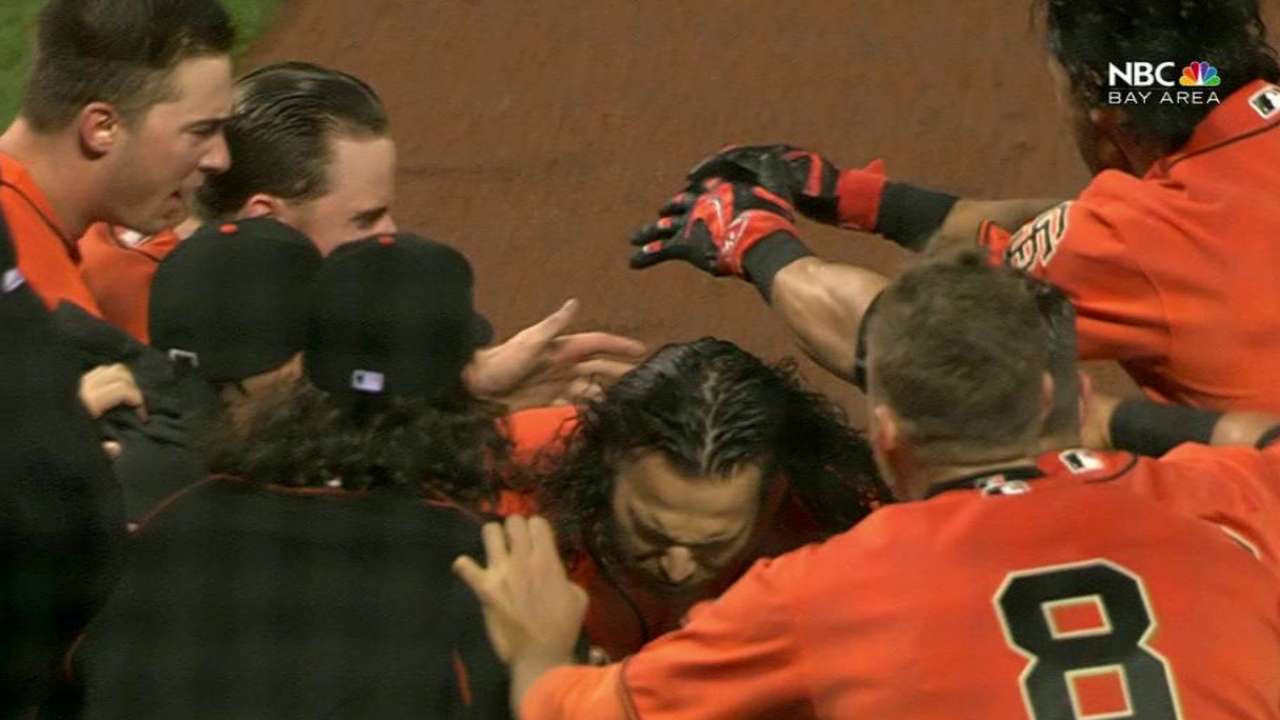 There was reason to celebrate in San Francisco as Brandon Crawford capped the Giants' come-from-behind win against the division-rival Dodgers with a walk-off homer in the 10th.
Chance the Rapper's first pitch: Chicago's own Chance the Rapper was on hand to throw out the ceremonial first pitch at the White Sox home opener Friday.
Snow in CLE/CHW game: The Chicago winter spilled into baseball season as the White Sox and Indians played in unusual weather conditions at U.S. Cellular Field.
Griffey throws out first pitch: Mariners legend Ken Griffey Jr. imitates Felix Hernandez's perfect game pose while pitching to the King himself prior to Seattle's home opener.
All 6 of Story's homers: Trevor Story made history Friday, becoming the first player to ever hit home runs in each of his first four big league games. He has now homered six times in 19 career at-bats.
Chad Thornburg is a reporter for MLB.com. This story was not subject to the approval of Major League Baseball or its clubs.