Hitting his pitch key to Eaton's hot stretch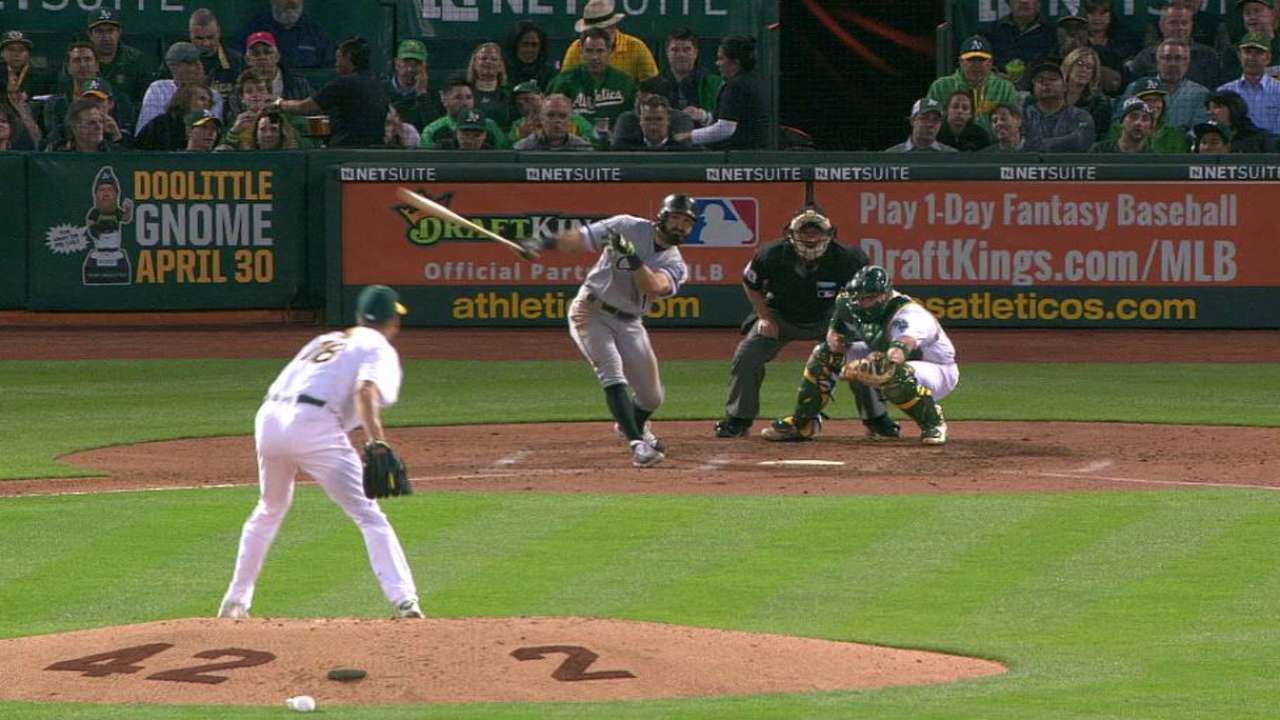 CHICAGO -- Since Sept. 9 of last season, Adam Eaton had a Major League-best .396 average to go with a rather startling .467 on-base percentage over 106 at-bats and 26 games entering Friday's 7-1 loss to the Indians.
Carry that over to a 162-game season and you would get something historical. This high level of production for Eaton isn't tied to a change in swing mechanics or an alteration in approach, as much as something on a much more basic level.
"It comes down to legitimately not missing your pitch," said a smiling Eaton, who seemed at a loss to specifically explain this offensive increase.
"You know you are going to get at least one [pitch per at-bat] unless you walk," Eaton added. "Early on, last April, I missed that pitch, and in the big leagues, you truly don't get another one. It's not how it works."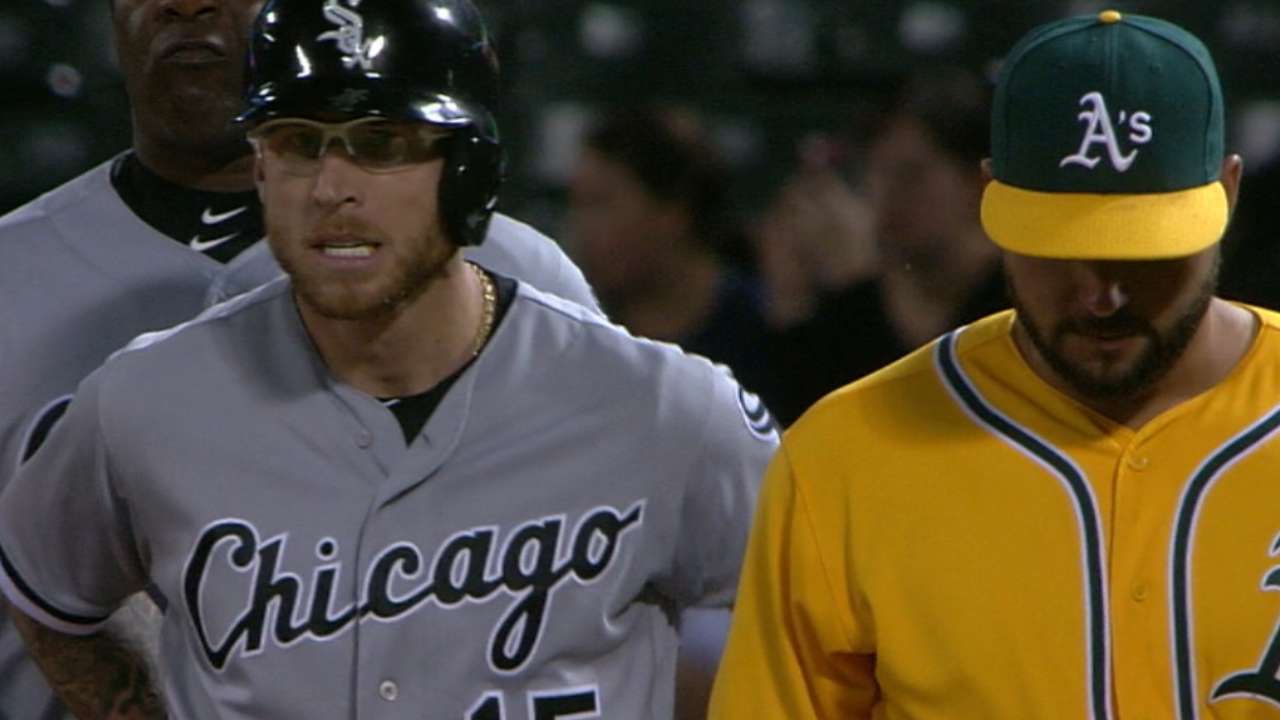 Eaton became the first White Sox player since Nellie Fox in 1955 to open the season with four consecutive multihit games. Before going 0-for-4 on Friday, he had reached base 11 times, going 9-for-16 with a walk and a hit-by-pitch on the first pitch of the season.
Eaton's hitless day also ended his streak of reaching base safely in 26 consecutive games and his 13-game hitting streak. His offseason involved less hitting and playing more golf, so it's more about believing in his approach and having a little luck.
"It's not how hard you hit it. It's where you hit it," Eaton said. "I've been around a little longer. I'm getting a little older and understanding circumstances a little more. Nothing overall has changed. Just trying to slow the game down the best of my ability and understanding the moment and not making too big of an issue with things."
"If you remember him specifically two years ago, when he got really, really hot there, [he was] using the whole field, shooting the six-hole, hitting balls to left field, pulling balls that need to be pulled," White Sox hitting coach Todd Steverson said. "Staying in there and taking what's given to him. Really not trying to do too much with the baseball is what I see."
General manager Rick Hahn is not surprised as much as he's perplexed by the criticism heaped upon Eaton for "small flaws in his game."
"Obviously there's a few baserunning blunders out of aggressiveness here or there that he needs to clean up and is being worked on," Hahn said. "Diving into bags at times, potentially risk some injury his first year here, that we talked about.
"But this is an extremely valuable piece to a successful club, and based on some of the criticisms or suggestions I've read over the last few months on him, some folks might miss his merit. They miss the benefit of what he does."
Scott Merkin is a reporter for MLB.com. Read his blog, Merk's Works, follow him on Twitter @scottmerkin, on Facebook and listen to his podcast. This story was not subject to the approval of Major League Baseball or its clubs.