MLB.com Columnist
Bill Ladson
Inbox: Where should Werth hit in batting order?
Beat reporter Bill Ladson fields questions from fans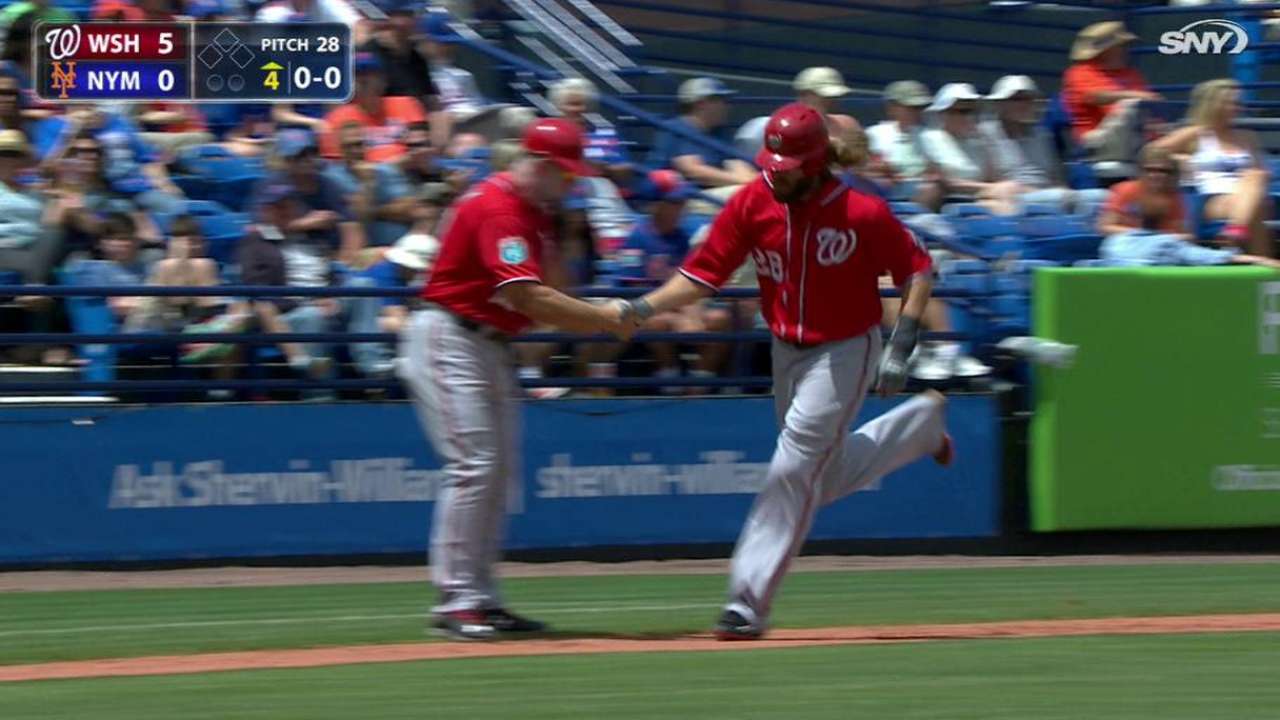 I noticed on Twitter that you want to see Jayson Werth as the leadoff hitter now that Ben Revere is on the disabled list. Isn't Werth best suited for the middle of the order?
-- George W., Arlington, Va.
For right now, I would like to see Werth as the leadoff hitter, because he can work the count and he has a high on-base percentage whenever he hits in the top spot. Other than Werth, I don't think the Nationals have anybody else who could hit leadoff on a consistent basis. This is nothing against Michael Taylor, but I think he is best suited hitting sixth or further down in the lineup. I don't know why he is not successful as a leadoff hitter compared to when he hits near the bottom of the order.
• Submit a question to the Nationals Inbox
When are you going to give Danny Espinosa some credit? He is off to a good start. You always write about Trea Turner.
-- Joel C., Washington
After three games, Espinosa is off to a great start. No question about it. What has impressed me is that he is making more contact from the left side of the plate. I took notice of it last Friday against the Twins. In his first at-bat, Espinosa grounded out hard to short. Even though it was an out, I noticed manager Dusty Baker clapping his hands, indicating Espinosa made solid contact. Since that day, Espinosa looks so much better from the left side. He is hitting the ball the other way often, and that's great to see. I never felt Espinosa had a problem hitting from the right side of the plate.
With Bryce Harper saying that he doesn't view himself as a leader on the team, who do you think is the "official" leader of the Nationals' clubhouse?
-- Kevin L., Baltimore
Harper made this statement in February, but I disagree with him. He is the leader of the offense. Without him, the Nats would struggle dramatically offensively. From a vocal standpoint, I have to say veterans such as Werth, Ryan Zimmerman and Daniel Murphy are vocal leaders. I have to put Wilson Ramos in there, because Baker told him to be a take charge-type of player behind the plate. With three no-hitters as a catcher, Ramos should be considered a leader.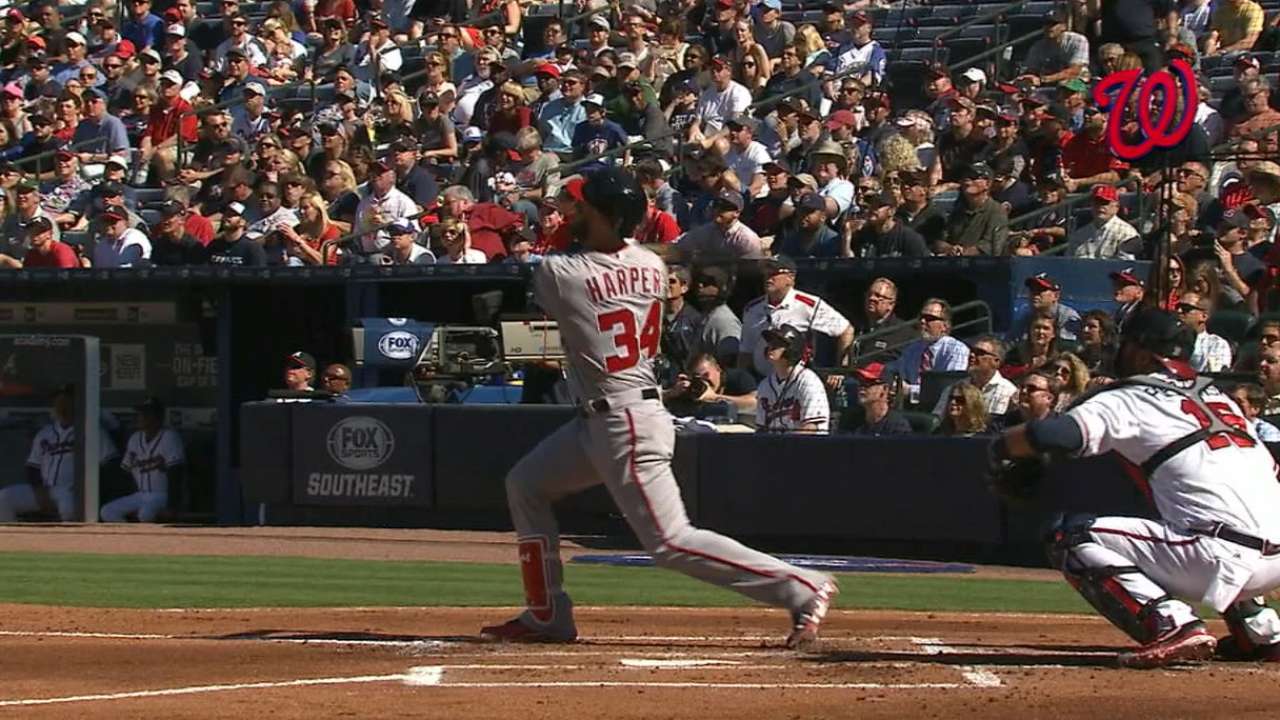 Were you surprised Sean Burnett wasn't put on the 25-man roster?
-- Joy C., Pittsburgh
Burnett was productive during Spring Training, but Felipe Rivero and Oliver Perez were already set as the lefties in the bullpen. I'm surprised no one has signed Burnett. The way he looked during Spring Training, he can help a team out of the 'pen.
What do you think of outfielder Victor Robles?
-- George P., Washington
The way everybody is talking about him in the organization, Robles -- the third-best prospect in the Nationals organization according to MLBPipeline.com -- could be Harper's teammate in a few years. He is 18 years old, and I had some people in the Nats organization tell me he is already a leader on the field. It will be interesting to see how long it will take for Robles to get to the big leagues. This kid has a lot of energy. I saw that myself.
Bill Ladson is a reporter for MLB.com and writes an MLBlog, All Nats All the Time. He also can be found on Twitter @WashingNats