Machado's dugout dance leads Thursday's top GIFs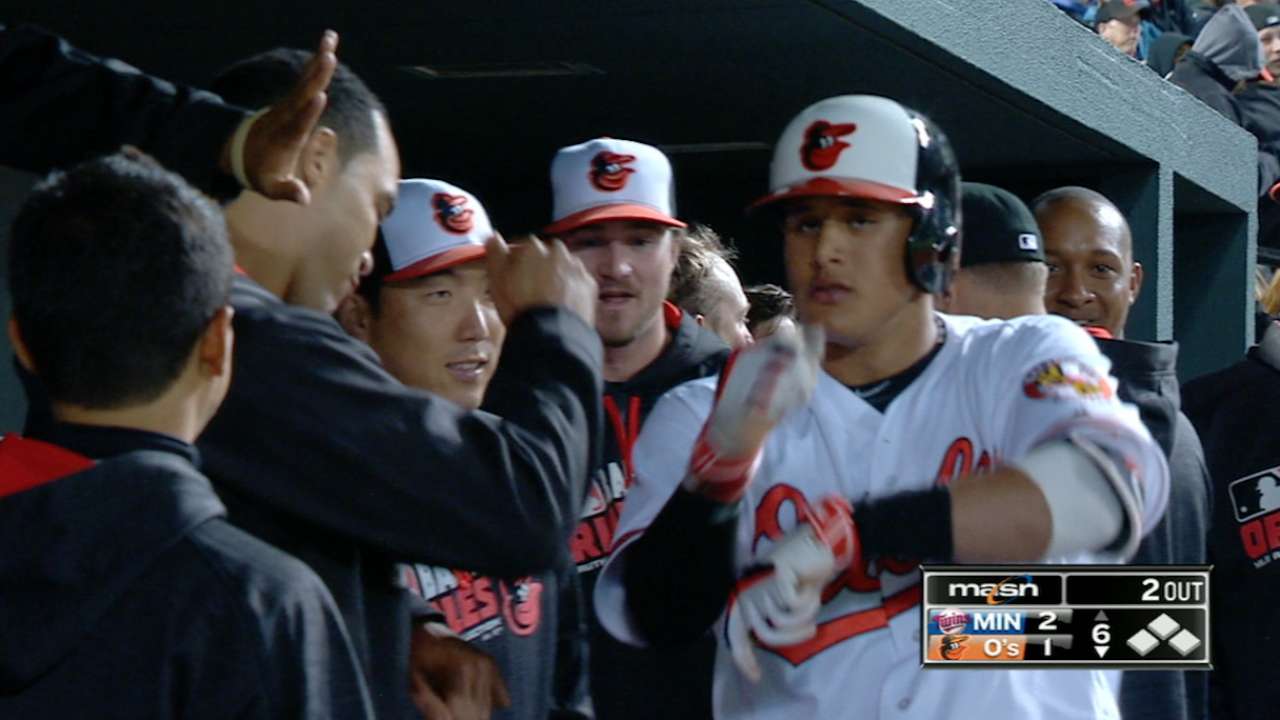 Manny Machado was in the mood for some dancing after his first home run of the season, a solo shot, pulled the Orioles to within a run of the Twins in the sixth inning.
No word on what moves he showed when Baltimore rallied for a 4-2 victory.
It doesn't take a lip reader or body language expert to know Daniel Murphy was excited about the bases-loaded triple he hit in the first inning of his Nationals home debut.
White Sox second baseman Brett Lawrie got his whole body into this highlight-reel play to rob Oakland's Billy Burns of an infield hit.
Sometimes in baseball, creativity is required. The Reds' Tucker Barnhart was up to the challenge, avoiding the tag of Phillies catcher Carlos Ruiz to score a run in Cincinnati's 10-6 win.
When the Cubs' Addison Russell lost his bat on a swing, the lumber flew into the seats down the third base line at Chase Field. Fortunately, nobody was hurt, but the young shortstop still drew the ire of D-backs mascot Baxter.
Bryce Harper's vicious swing can be a scary sight for pitchers, and in this case it certainly was for Marlins pitcher Bryan Morris, who gave up this seventh-inning solo blast to the reigning National League MVP.
Andrew Simon is a reporter for MLB.com. This story was not subject to the approval of Major League Baseball or its clubs.