Gomez next in line to audition for closer role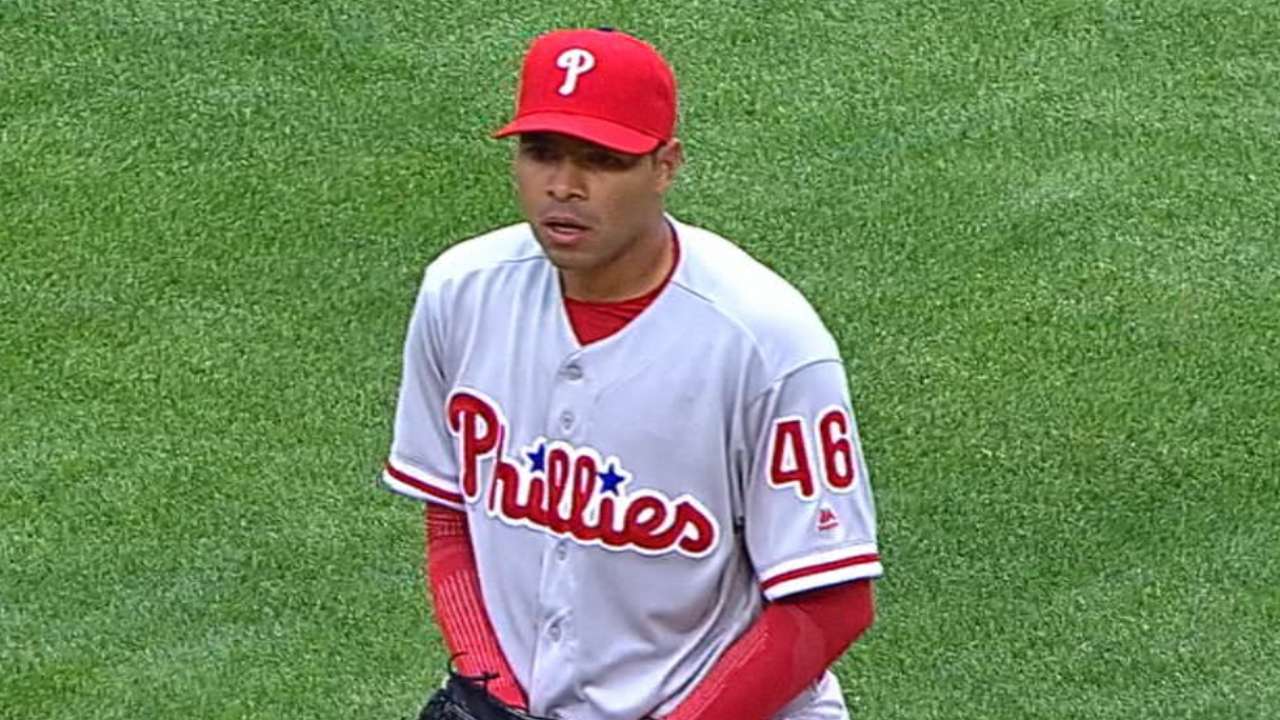 CINCINNATI -- The next man up in the Phillies' closer carousel? It looks like right-hander Jeanmar Gomez.
The Phillies didn't need a closer in Thursday's 10-6 loss to the Reds at Great American Ball Park, but manager Pete Mackanin said afterward Gomez likely would have been the guy.
"We're auditioning," Mackanin said. "We've got to find out. It's a daily question. Why not Gomez? Let's see what he can do."
The Phillies' bullpen has a 12.91 ERA (11 earned runs in 7 2/3 innings) in three games this season. David Hernandez lost a lead in the eighth inning Monday. Dalier Hinojosa did the same in the ninth inning Wednesday.
Interestingly, asked following Hernandez's struggles Monday about Gomez possibly pitching in the eighth, Mackanin said Gomez did not respond well in those situations last season. But the Phillies are willing to try anything right now.
• Phillies not discouraged by Opening Series
"He hasn't told me he's uncomfortable there," Mackanin said.
Gomez saved his first and only game in 2014, when he pitched for the Pirates. He threw a clean inning.
"Any role, any inning they give me the opportunity to throw, I'll be ready," Gomez said. "No matter if it's seven, eight or nine or six or four. It doesn't matter. I don't think too much about it.
"You know, I think every pitcher has the capacity to throw any inning. We've prepared in Spring Training to help the team win in any situation, any inning where the manager wants to put us. So I think all the bullpen has the capacity for that role."
Of course, so far that has not been the case.
"It's still a toss-up," Mackanin said.
Todd Zolecki is a reporter for MLB.com. Read his Phillies blog The Zo Zone, follow him on Twitter and listen to his podcast. This story was not subject to the approval of Major League Baseball or its clubs.