Maeda's mash makes a great GIF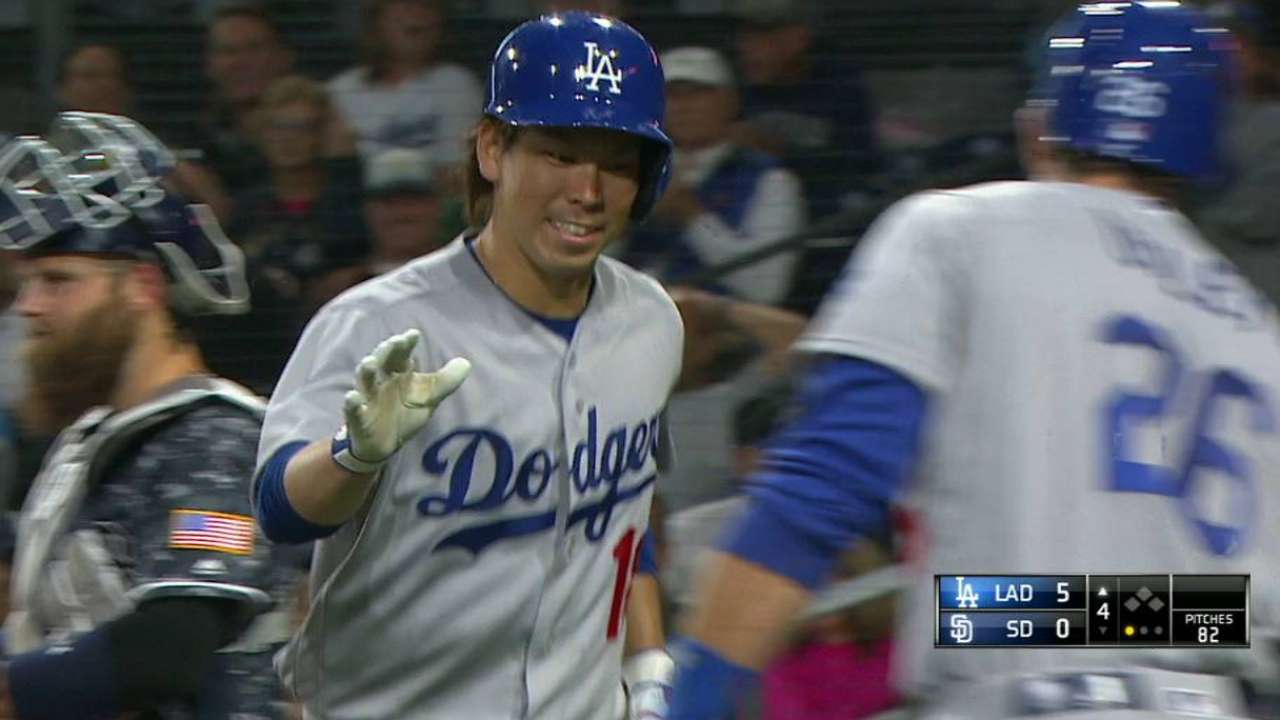 Here are the Top 4 GIFs from Wednesday's games, courtesy of @MLBGifs:
1. It turns out Maeda can mash
Dodgers pitcher Kenta Maeda homered in his second career at-bat off San Diego's Andrew Cashner -- and nobody was more excited about it than Clayton Kershaw.
2. Big Apple, meet the young A-Rod
The Astros lost a 16-6 slugfest to the Yankees, but Carlos Correa put on a show in the Big Apple, crushing two home runs, including this mammoth 462-foot blast to center field.
3. This is how a Gold Glover airs it out
What, you think Nolan Arenado has won three straight Gold Glove Awards for nothing? The man can handle the hot corner.
4. Santana's got the groove
Carlos Santana calls this dance move the "I just launched a three-run homer off Clay Buchholz." It's all the rage these days.
Andrew Simon is a reporter for MLB.com. Follow him on Twitter @AndrewSimonMLB. This story was not subject to the approval of Major League Baseball or its clubs.