MLB.com Columnist
Richard Justice
Big flies are the big story so far in 2016
Home runs happening at record pace in first week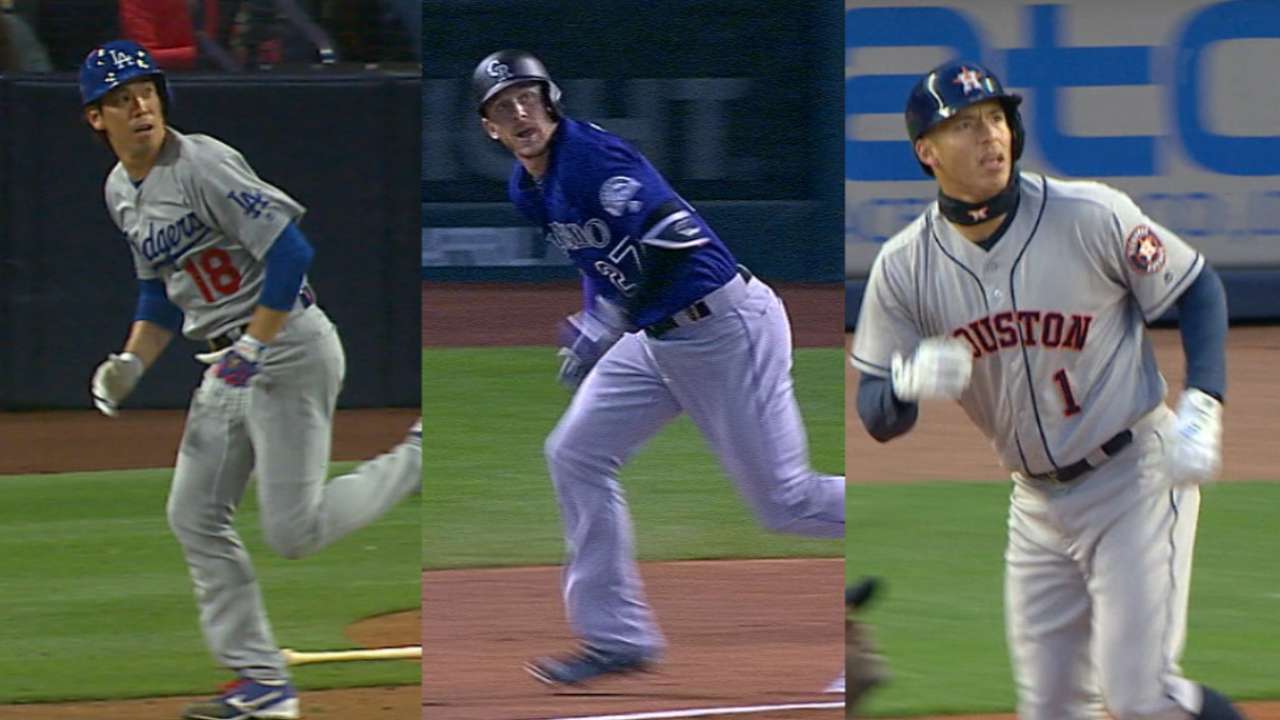 This is too much fun. Is there any other way to describe a baseball season that has begun with home runs flying over fences at such a dizzying clip? Maybe that's the larger story of these first four days.
Home runs, home runs, home runs. Not just run-of-the-mill home runs, either, although those are plenty good enough. Some of them have been mammoth, awe-inspiring moonshots that prompt players on both teams to stop and stare -- Statcast™ has measured 20 home runs of 420 feet or better.
For instance, there was the 462-foot shot Carlos Correa delivered Wednesday night at Yankee Stadium. That ball was the longest of the young season, according to Statcast™, and hit so hard and so far it seemed to vaporize in the cool Bronx air.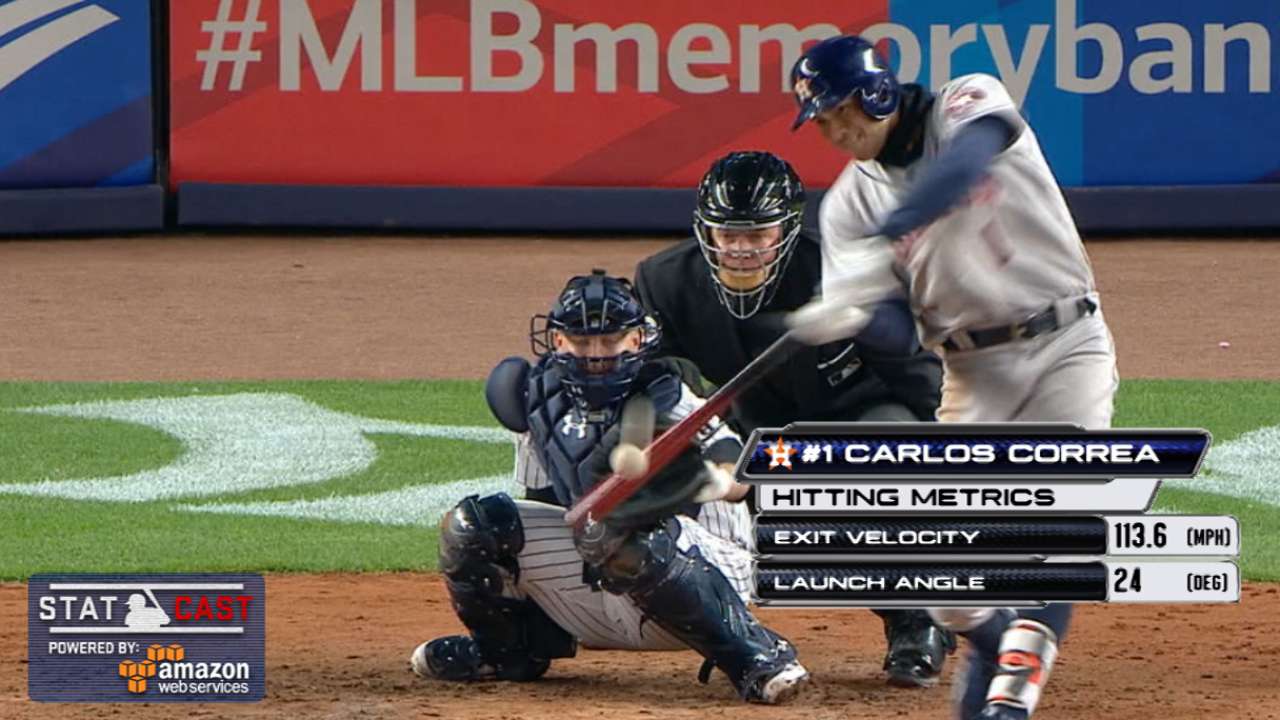 At this rate, we could top 5,000 home runs for the first time in seven years. Who is hitting all these home runs? We'll try and tackle the "why" later.
Well, iconic stars have homered -- David Ortiz and Robinson Cano, Prince Fielder and Josh Donaldson.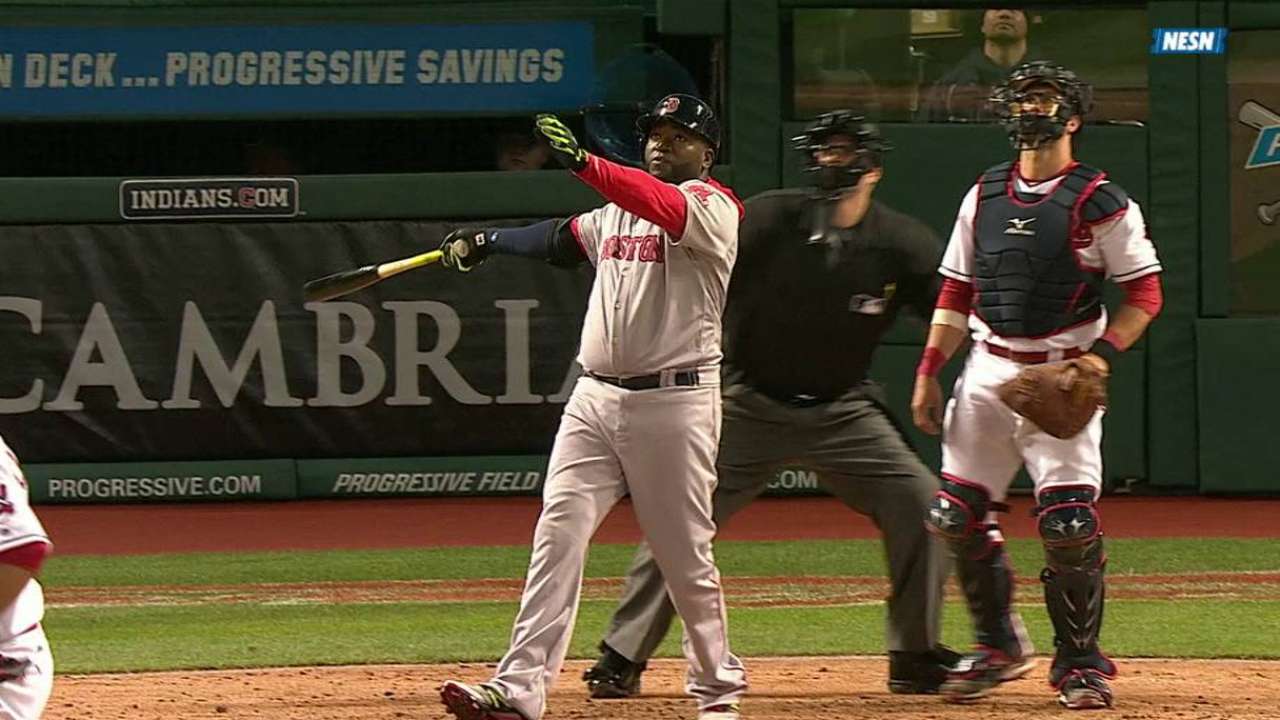 Cano has four in three games, so reports of his decline have been a bit off-base. He hit one in his first 47 games with the Mariners last season and showed up at Spring Training vowing things would be different.
When Cano hammered an especially long one at Globe Life Park this week, he said, "I thought the fans in the upper deck ought to have a souvenir, too."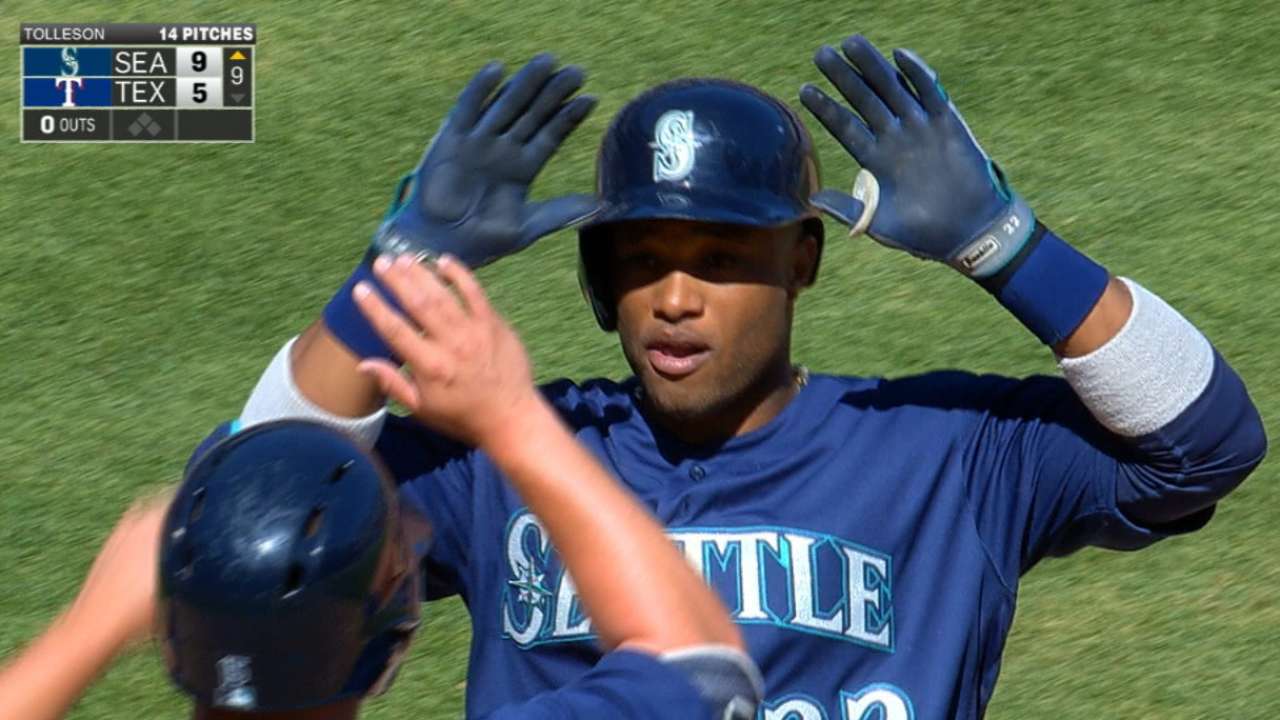 Another veteran, Detroit's Victor Martinez, has homered twice, which doesn't seem like a big deal until you consider that's also how many plate appearances he has had.
With the Tigers opening in Miami, V-Mart has been restricted to pinch-hitting duty, which means one swing per game. He's the first player to hit pinch home runs in each of his team's first two games.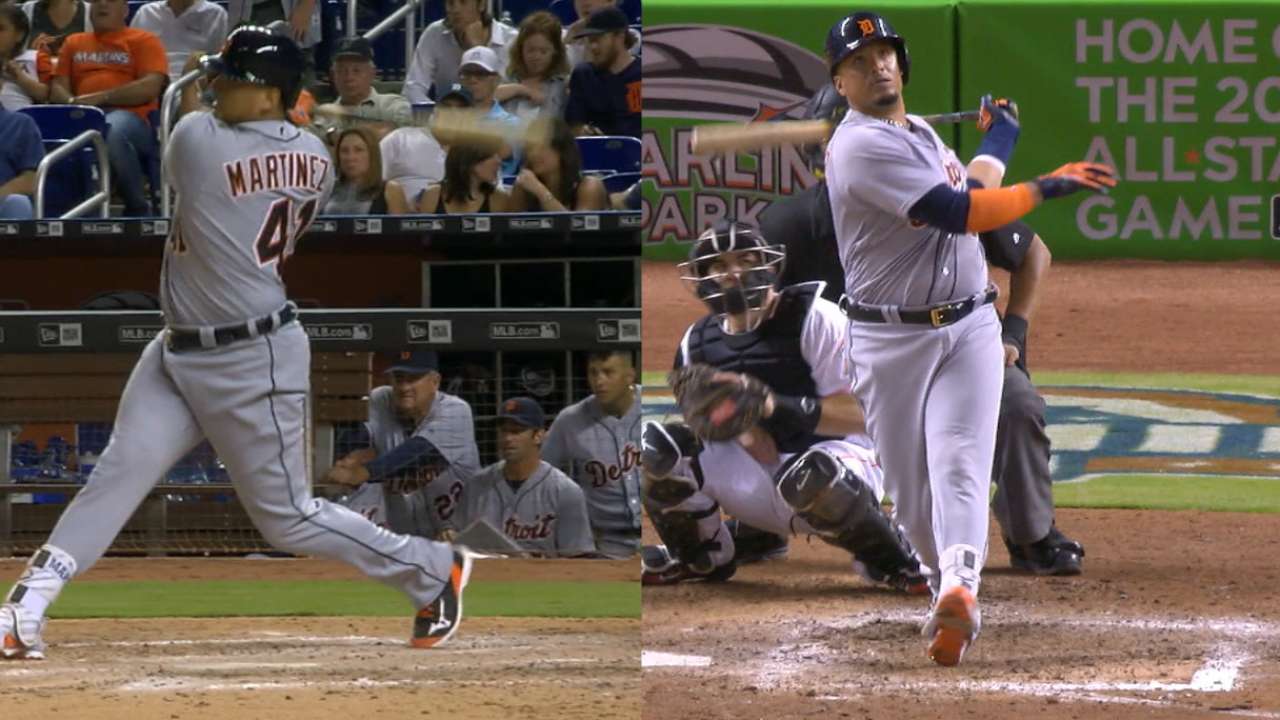 And then there's Dodgers rookie pitcher Kenta Maeda. Yes, him. What date did you have in the Maeda home run pool? He made his Major League debut Wednesday, pitched six shutout innings and became the first Japanese pitcher to homer in his first game.
Actually, the Dodgers shouldn't be surprised. When the ball began flying off Maeda's bat in Spring Training, manager Dave Roberts asked him to change bats. Roberts wondered if the bat was some kind of tricked-up thing Maeda had brought from Japan. And then the kid grabbed another bat and promptly hit another ball over the fence.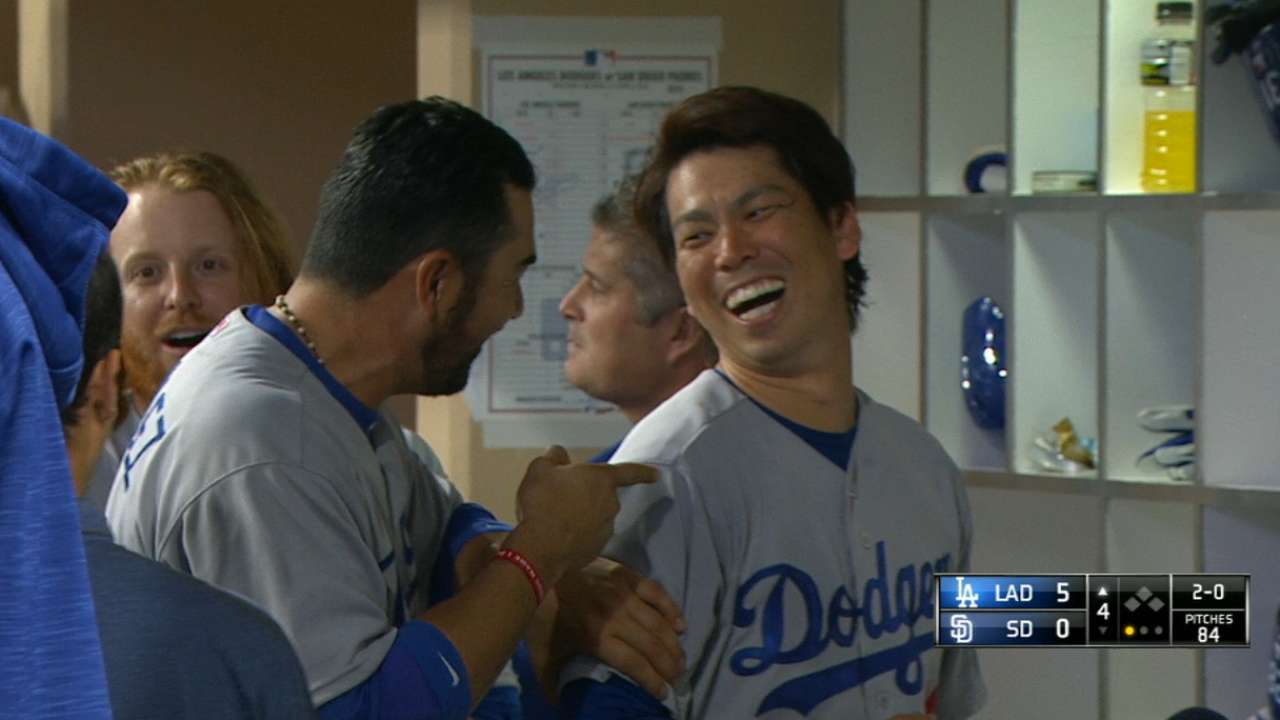 Rockies rookie shortstop Trevor Story is the first player to hit four homers in his first three Major League games. If you haven't heard of him before now, don't sweat it. Colorado's 11th-ranked prospect had to slug his way to a roster spot in Spring Training. Now Story is slugging his way to stardom.
Correa's teammate with the Astros, George Springer, 26, delivered a grand slam Wednesday. Other younger players are also hitting home runs: Steven Souza Jr. of the Rays, Maikel Franco of the Phillies and Jeremy Hazelbaker of the Cardinals.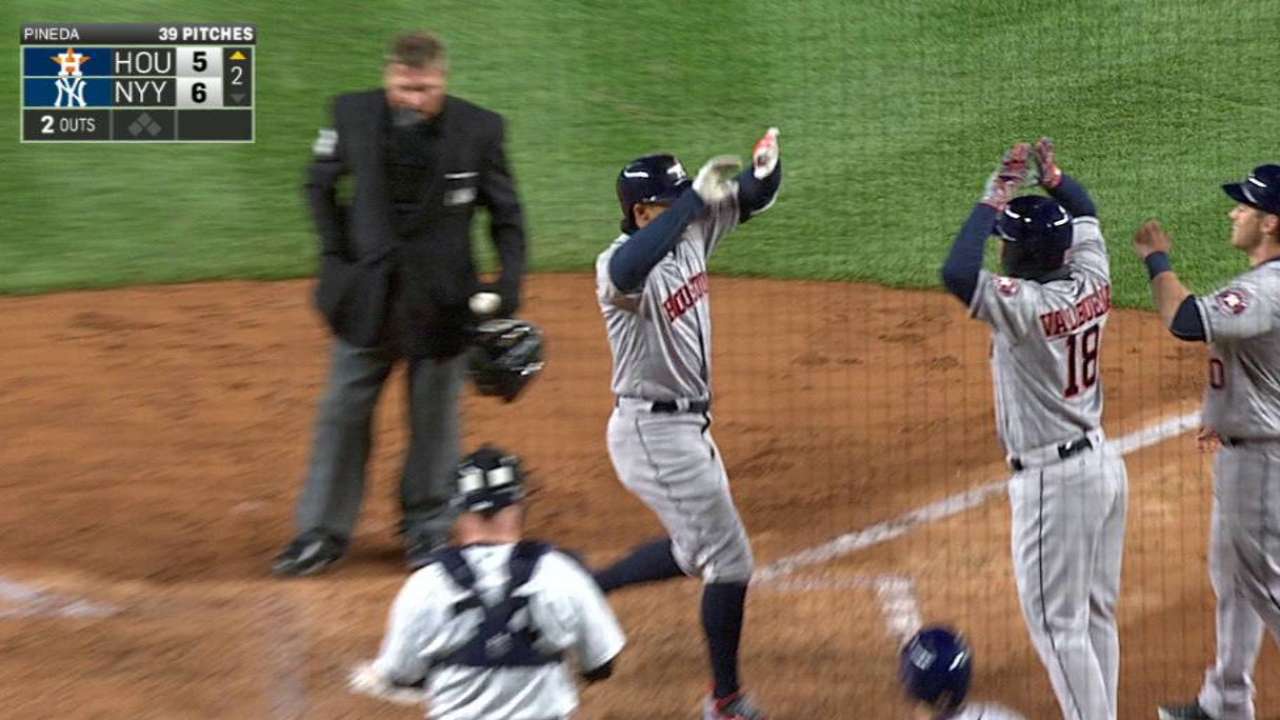 Bryce Harper? Yes, he's on the board, too, after hitting 42 last season.
When home runs spiked dramatically last season, some wondered if it was a one-season thing, that they would disappear again this season. Instead, they're being hit even more frequently in the first week of this season.
Last season, Major League teams hit 4,909 home runs, which was the most since 2012. That's one home run every 33.71 at-bats. This season, that number is even lower -- one home run per 29.87 at-bats through Wednesday. If that number holds up, it would be the lowest figure in 16 years (29.39 in 2000).
Researchers who have looked at the trend of more home runs are at a loss to come up with a definitive reason. Some have speculated a warming climate contributes to more long balls, but many of this week's games have been played in frigid weather.
Others have speculated that the baseballs could be wound more tightly even though every study done has shown otherwise.
Perhaps the best explanation is Correa, who represents a wave of generational talent entering the big leagues. Seems like he has been around forever, doesn't it? Actually, Correa is 21 years old with 101 Major League games on his resume. He has three home runs in two games this season, and he appears on track to being one of baseball's biggest stars.
Likewise, Miguel Sano, Corey Seager, Francisco Lindor and Story. Those first three made a huge impact last season. As FiveThirtyEight.com pointed out, rookie hitters accounted for 155 home runs last August, an all-time record for rookie homers in a single month.
So maybe the best explanation is that the game simply has more good players than ever before, and that even with pitchers throwing harder and even with scouting reports more precise, this talent is making its presence felt.
Rather than fret about why it's happening, maybe it's better to sit back and enjoy the nightly show. It's ridiculously good.
Richard Justice is a columnist for MLB.com. Read his blog, Justice4U. This story was not subject to the approval of Major League Baseball or its clubs.