MLB.com Columnist
Jon Paul Morosi
Rule erases doubt on slides, gives protection
Blue Jays outfielder called for baserunner interference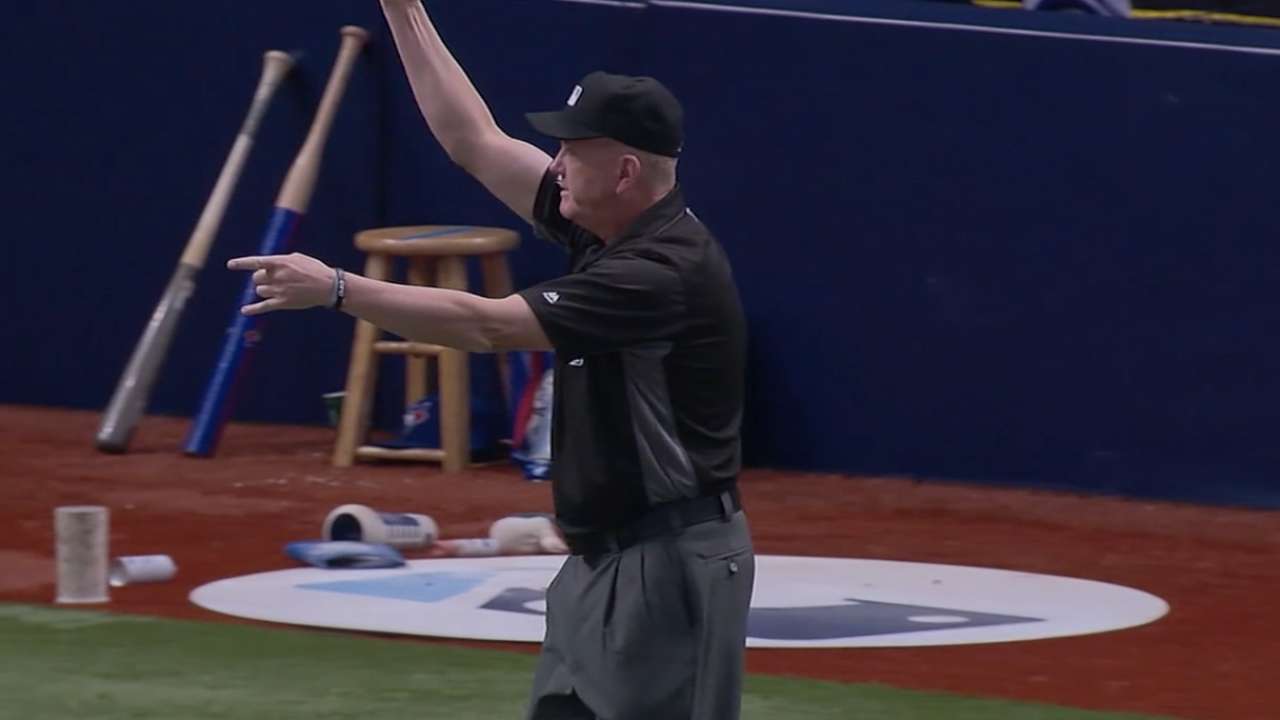 The Toronto Blue Jays have played -- and lost -- another game since Tuesday night's controversial game-ending replay review, but the postmortem isn't over.
Here are some points to remember until the next time Major League Baseball's new rules influence the outcome of a game. (And there will be a next time.)
• The replay official found that Toronto's Jose Bautista violated two parts of the recently rewritten rules governing slides into second base: He didn't "make a bona fide attempt to ... remain on the base," and his actions "hindered and impeded" Tampa Bay second baseman Logan Forsythe.
New slide rule impacts Tuesday's game
• While baserunner interference generally is a judgment call -- the sort of thing that typically isn't reviewable -- MLB rules state explicitly that interference during a potential double-play slide is reviewable.
• If managers and players had any lingering doubt as to how literally the new rules will be interpreted, that ambiguity disappeared on this season's third day.
For what it's worth, the rule changes were announced publicly, in considerable detail, before the start of Spring Training games. Players and teams had a full month to adjust. One thing that should be clear now: When in doubt, the best way to ensure a runner won't violate the rules is by sliding directly into the base.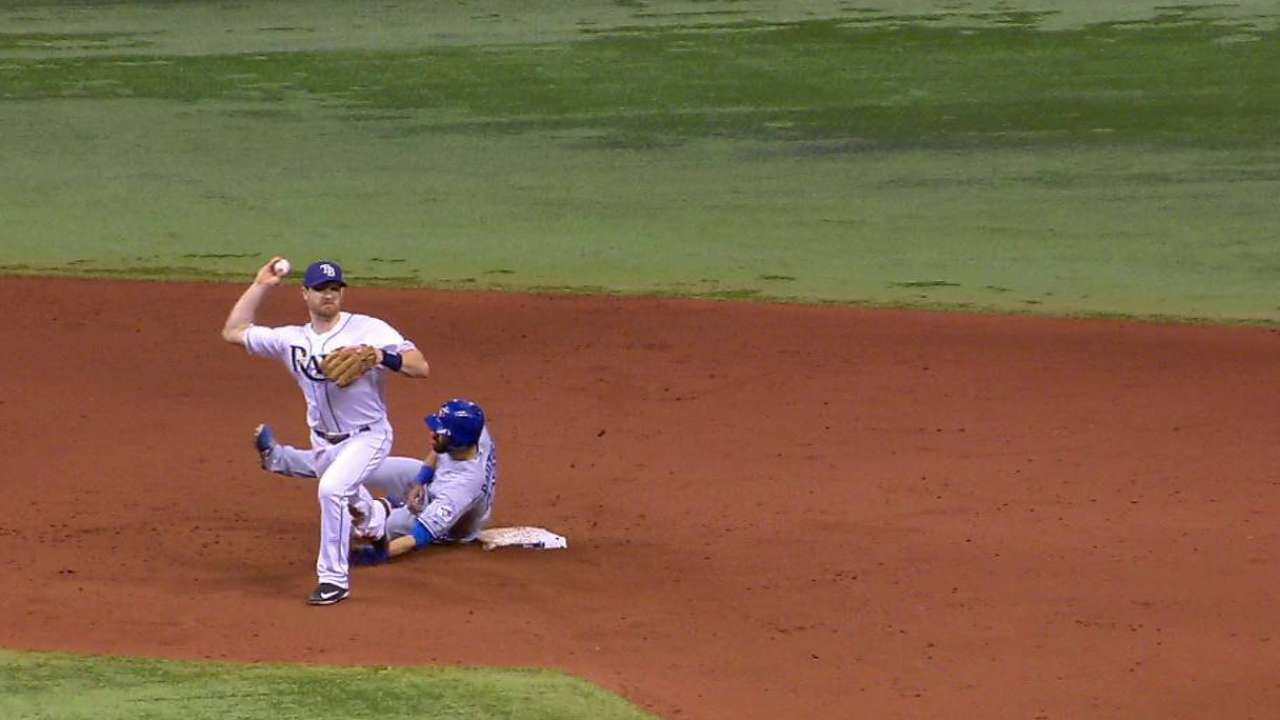 • Bautista, one of the game's smartest players, nonetheless appears to have misunderstood the rule change. Here was one portion of his postgame comments Tuesday night, according to MLB.com's Gregor Chisholm:
"As far as I understood, I was assuming contact was still OK and obstructing his path was still OK as long as you stayed within reach of the bag and your feet were headed towards the bag."
The reality: Obstructing a fielder's path is not OK, if to do so the runner changed his "pathway for the purpose of initiating contact with a fielder." Bautista did initiate contact with his hand -- on Forsythe's foot -- even as his body slid closer to the base.
• The MLB Players Association was involved in the rule change negotiations and agreed to the final language. Now, as is customary, the union is monitoring how those rules are enforced, according to a source. As of yet, it's unclear if any specific objections will be raised after Tuesday's play.
• Amid the debate, it's important to remember the genesis for the rule itself: MLB and the MLBPA wanted to remove doubt surrounding how middle infielders and baserunners should act on double plays, while reducing the likelihood of injury to either party, in light of the Chase Utley /Ruben Tejada play last October.
The rollout is analogous to the rule changes on home-plate collisions two years ago, which inspired heated discussion and led to a clarification issued by the Commissioner's Office near the end of the 2014 season.
In a story by MLB.com's Paul Hagen that September, then-Nationals manager Matt Williams said of the revised home-plate rules: "I think overall the rule has been good. We've had nobody injured, which I think is the baseline for that rule."
If a manager says the same later this year, then the rule change can be deemed worthwhile -- Tuesday's controversy notwithstanding.
Jon Paul Morosi is a national columnist for MLB.com. This story was not subject to the approval of Major League Baseball or its clubs.