MLB.com Columnist
Fred Zinkie
9 fantasy waiver-wire options to consider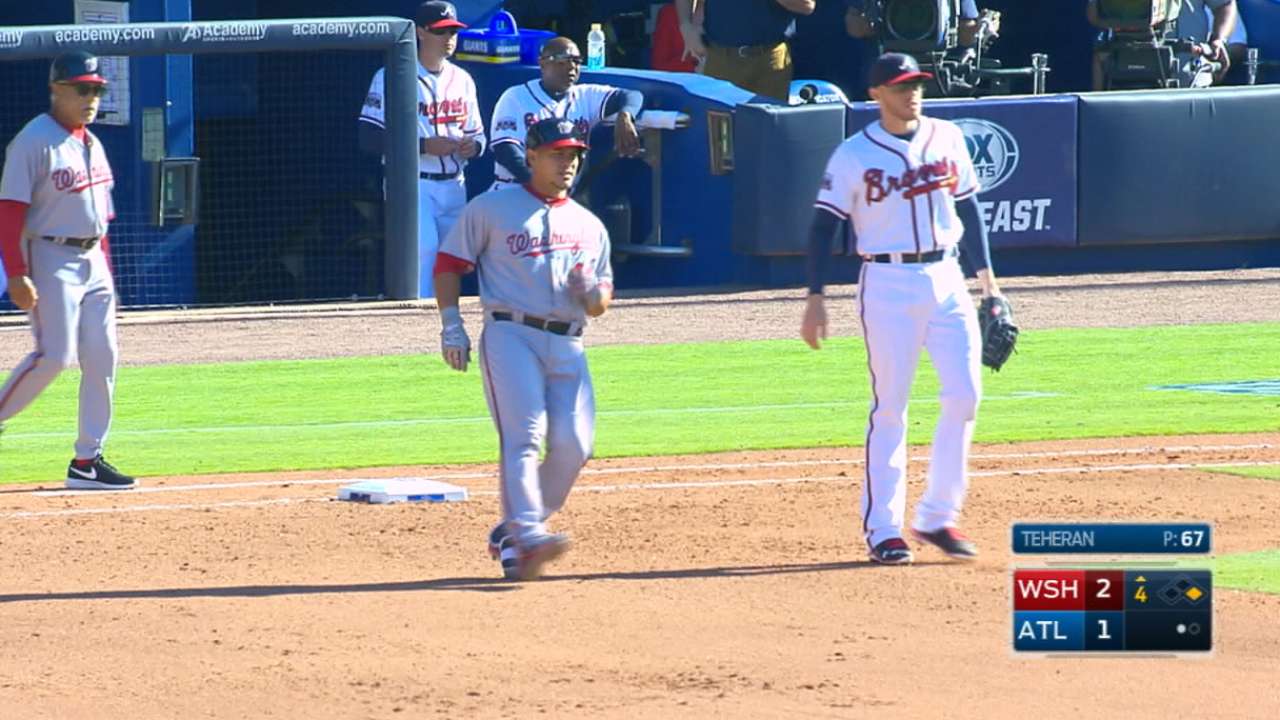 There is a phrase to describe fantasy owners who let April run its course before tinkering with their rosters.
Fifth-place finishers.
Those with their sights set on a championship will look to improve now via the waiver wire. Week 2 of the fantasy season offers a wide selection of available bats and several appealing two-start hurlers, detailed below:
Wilson Ramos, catcher:
It remains to be seen if recent LASIK eye surgery will improve Ramos' performance at the plate, but fantasy owners can give the catcher an active lineup spot for the coming week. The Nats play a favorable seven-game Week 2 schedule that includes four contests against an unsettled Braves staff and three vs. the rebuilding Phillies.
Consider in: 12-team mixed leagues
Pedro Alvarez, first base:
Owners in need of a permanent power source should strongly consider Alvarez, who could thrive at homer-happy Camden Yards and in the multiple hitter-friendly road venues within the American League East. In Week 2, Alvarez will travel to Fenway Park to face the Red Sox before visiting offense-inducing Globe Life Park in Arlington to face the Rangers.
Consider in: 10-team mixed leagues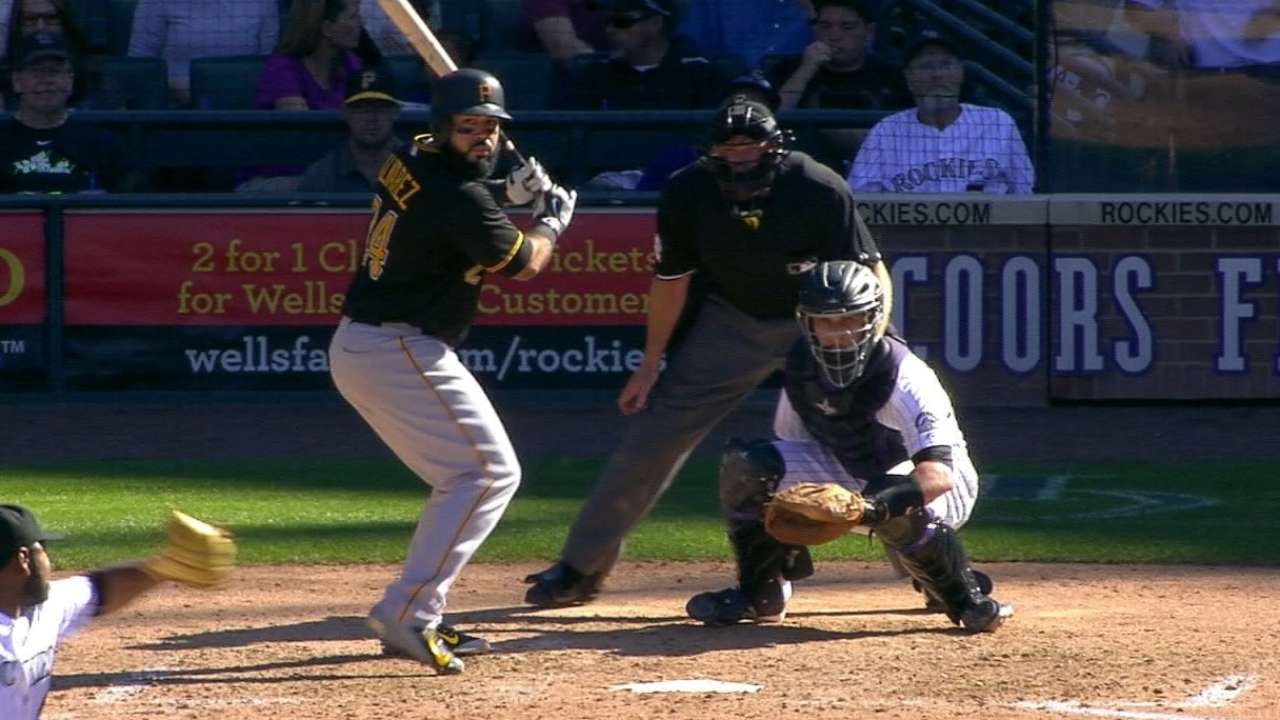 Travis Shaw, 1B/3B:
Owners in shallow formats should not scoop up Shaw until he proves himself, but those in deep leagues should add Boston's new starting third baseman right away. Shaw does not boast impressive Minor League statistics, but he could make a mixed-league impact if he can repeat his '15 big league power production (13 homers in 226 at-bats) across a full campaign.
Consider in: 15-team mixed leagues
Tyler White, 1B/3B:
Although some fantasy owners wait for the eventual arrival of first-base prospect A.J. Reed, those who need immediate assistance would be wise to grab White. The 25-year-old lacks the power potential to make a shallow-league impact, but his career Minor League statistics (.311 batting average, .422 on-base percentage) indicate that he can provide assistance in deep formats.
Consider in: 15-team mixed leagues
Danny Valencia, 3B/OF:
Valencia enjoyed a late-career breakout when he hit .290 with 18 homers across 345 at-bats in '15, but he nonetheless received little attention in '16 mixed-league drafts. Owners in need of corner-infield help should give the 31-year-old a chance.
Consider in: 10-team mixed leagues
Jimmy Rollins, SS:
The shortstop spot offers few exciting options this season, and Rollins could be one of a few at his premium position to compile 15 homers with 20 steals. Hitting in front of Jose Abreu and Todd Frazier, the 37-year-old is also in line to score at least 80 runs.
Consider in: 12-team mixed leagues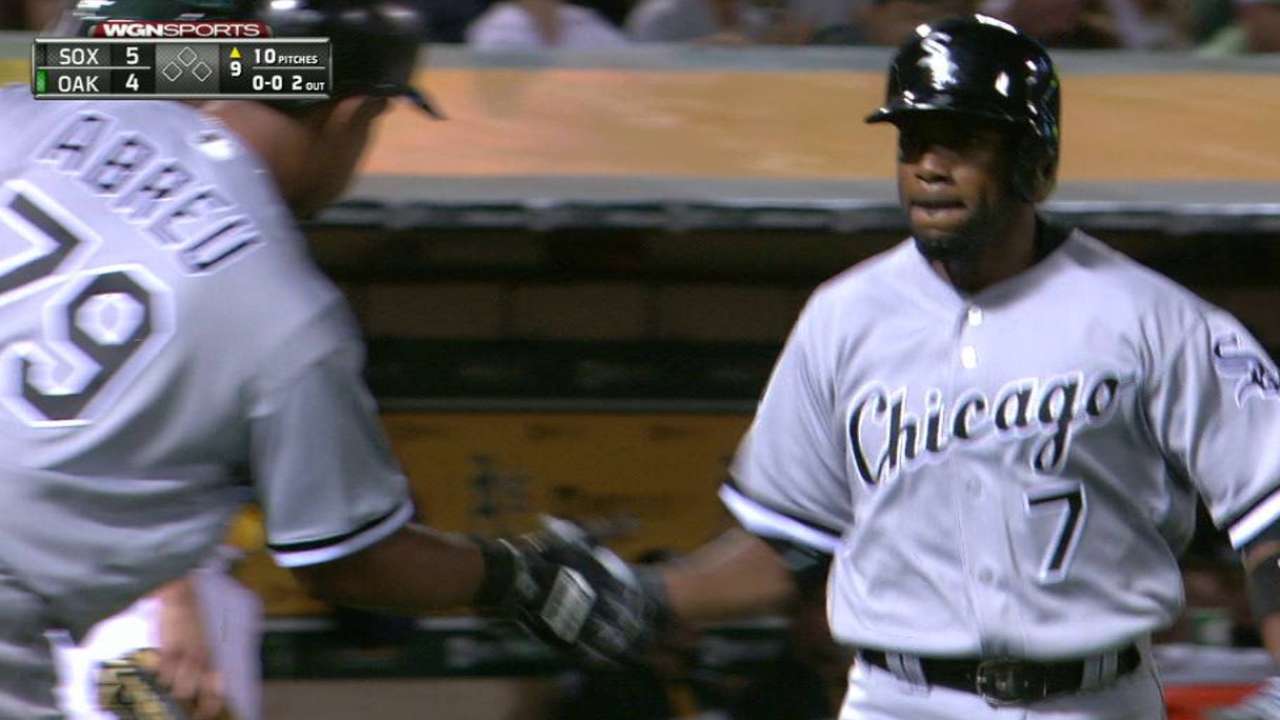 Matt Moore, Starter:
Moore showed enough control gains (3.3 BB/9 rate) across 63 innings after returning from Tommy John surgery last season to get back onto the mixed-league radar. With a lifetime 8.5 K/9 rate, the southpaw has the potential to post a high strikeout total during an upcoming two-start week that includes matchups at his pitcher-friendly home park against the Indians and White Sox.
Consider in: 10-team mixed leagues
Chris Young, SP/RP:
Young wisely chose to re-sign with the Royals after he posted a 3.06 ERA and a 1.09 WHIP across 34 appearances (18 starts) with the club last season. The fly-ball-inducing righty is a perfect match for a Kansas City club with a homer-suppressing park and stellar defensive outfield. In an upcoming two-start week, the 6-foot-10 hurler could rack up whiffs against a strikeout-prone Astros lineup before facing the A's at pitcher-friendly Oakland Coliseum.
Consider in: 12-team mixed leagues
Jon Niese, Starter:
Pirates pitching coach Ray Searage -- renowned for his work with Pittsburgh's arms -- could be a boon for Niese, the owner of a respectable lifetime 3.91 ERA. Fantasy owners who wish to invest in Searage's magic touch could give Niese a chance during an expected two-start Week 2 schedule. The 29-year-old will start out at pitcher-friendly Comerica Park before going home to face the Brewers.
Consider in: 15-team mixed leagues
Fred Zinkie is the lead fantasy baseball writer for MLB.com. Follow him on Twitter at @FredZinkieMLB This story was not subject to the approval of Major League Baseball or its clubs.