MLB.com Columnist
Richard Justice
Slide show: Late drama rules the night
April feels like September with big moments, unprecedented finish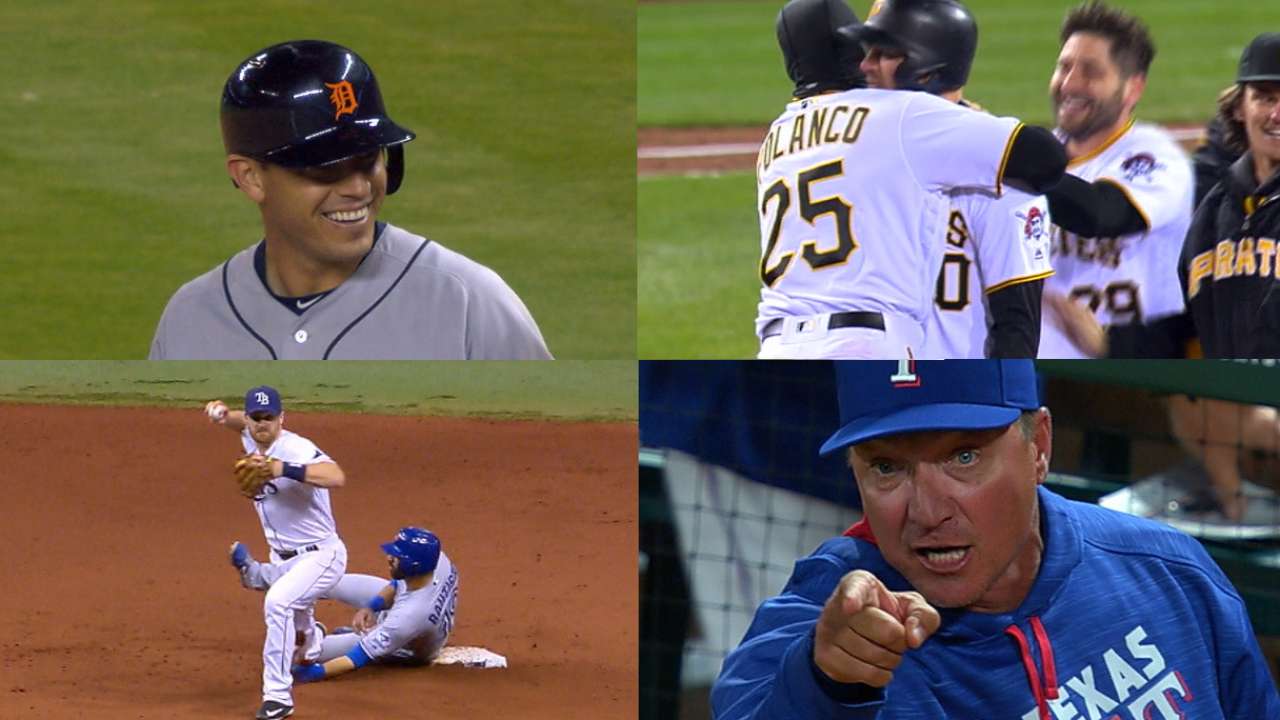 Yes, all that really did happen Tuesday night, and who decided to inject September tension into April baseball? Hard to believe we're just getting started. This was a day of big comebacks, dramatic finishes, controversial calls and furious managers, not necessarily in that order.
Players did spectacular things, here, there, everywhere. In short, it was a day that we'll need some time to wrap our minds around. This is as good as it gets in a baseball season that's, well, three days old.
First things first.
How about that Chase Utley rule? Bet you didn't see that one coming this quickly. Bet you never guessed it would end a game. Turns out, neither did the Toronto Blue Jays. Actually, they still don't.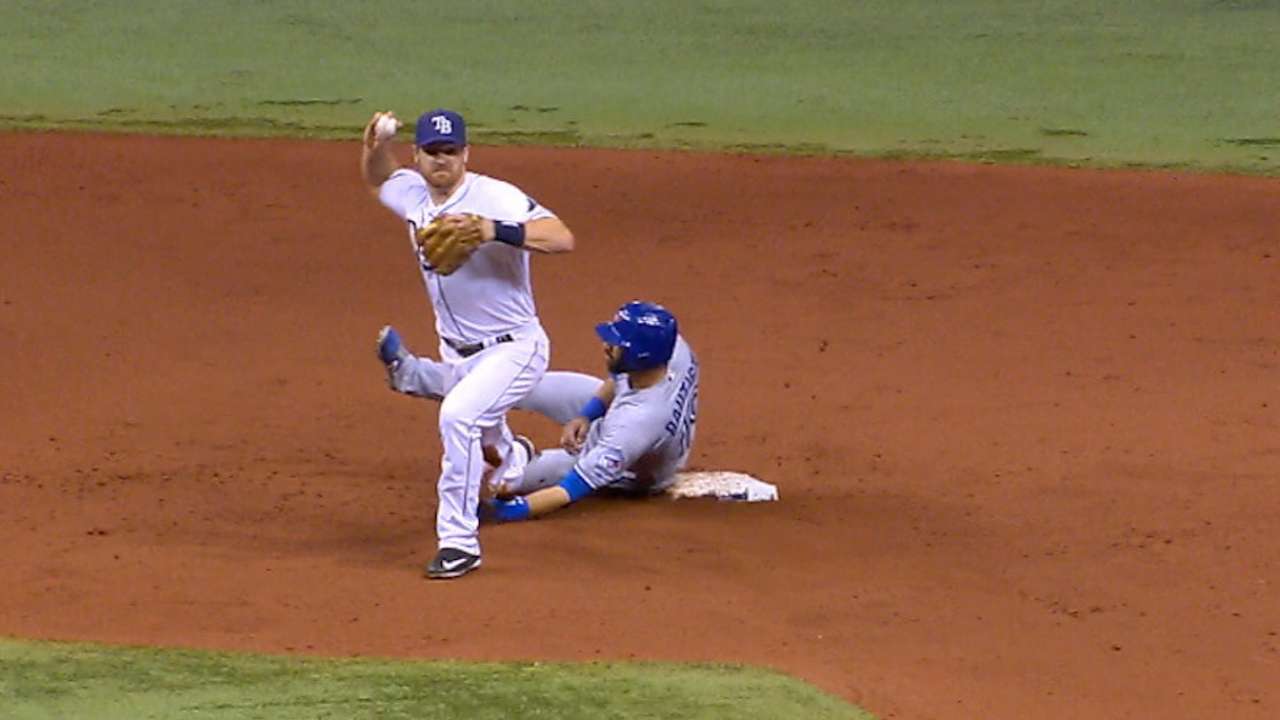 Rule 6.01 states that a runner cannot interfere with the fielder at second base. In addition, the runner can't change his "pathway for the purpose of initiating contact with a fielder."
Give baseball's replay umpires credit for making a call that was both gutsy and correct. That it decided a game doesn't matter.
This wasn't your garden variety interference play. Nothing like Utley barreling into Mets shortstop Ruben Tejada in the postseason.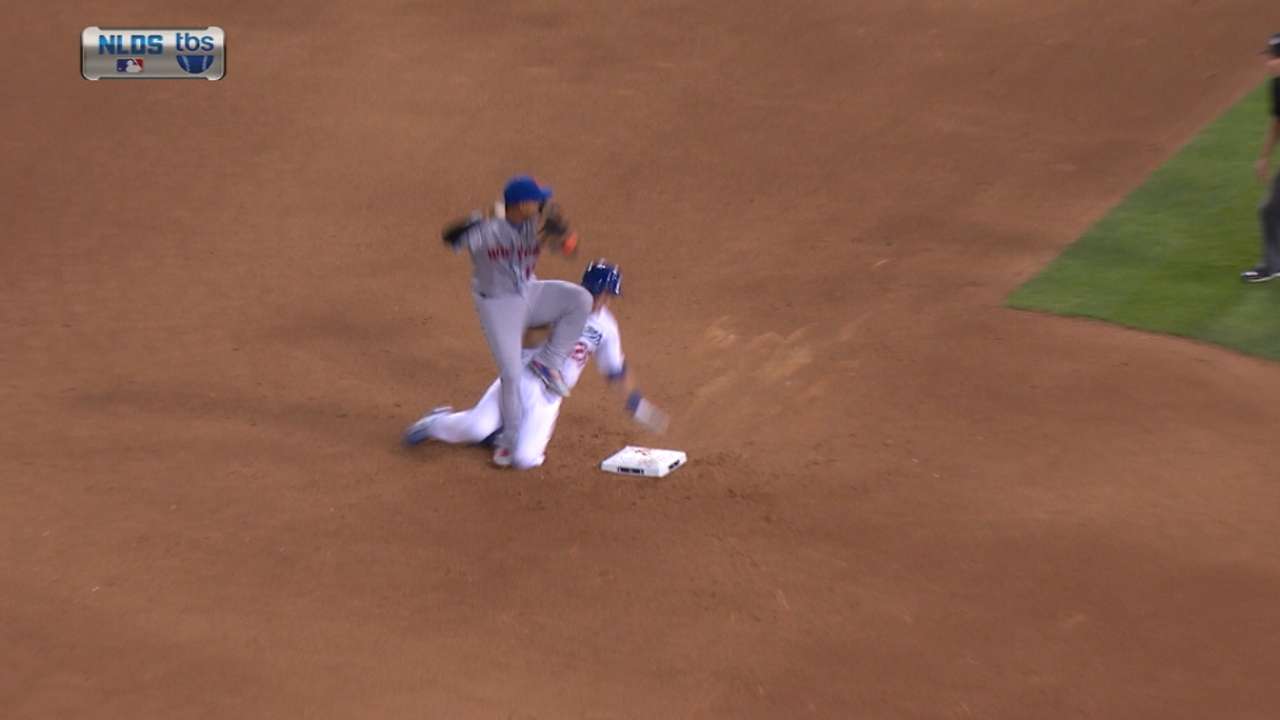 That's beside the point too. There was interference on the play. No question about that. As Blue Jays right fielder Jose Bautista slid into second base in the top of the ninth inning, he clearly grabbed Rays second baseman Logan Forsythe's right ankle with his left hand.
Did Bautista do it intentionally? Doesn't matter.
Forsythe's throw to first was wild, and the Blue Jays scored two runs. But when umpires reviewed the call in New York, they called the interference and took the runs off the board.
Game over. Rays win, 3-2.
The Blue Jays, harumph, disagreed.
"I feel like I slid directly at the bag," Bautista said.
John Gibbons, his manager, in the heat of the moment, said, "Maybe we'll come out and wear dresses tomorrow. Maybe that's what everybody's looking for."

But Gibbons also said, "It's a shame. I get the intent [of the rule], you go after somebody, you hurt somebody, I get that. But that's good baseball, that has been baseball forever. Maybe they just want them to run and get out of the way. I don't know."
Wait, there's more. Lots more.
Take a bow, Jordy Mercer. You, too, Dee Gordon. Don't forget Carlos Correa, Nelson Cruz and Paul Goldschmidt.
Here's a special tip of the hat to Rockies rookie shortstop Trevor Story. Three home runs in two games, and this is really good news for Colorado. Doesn't it seem like baseball delivers another amazing young player every 20 minutes or so?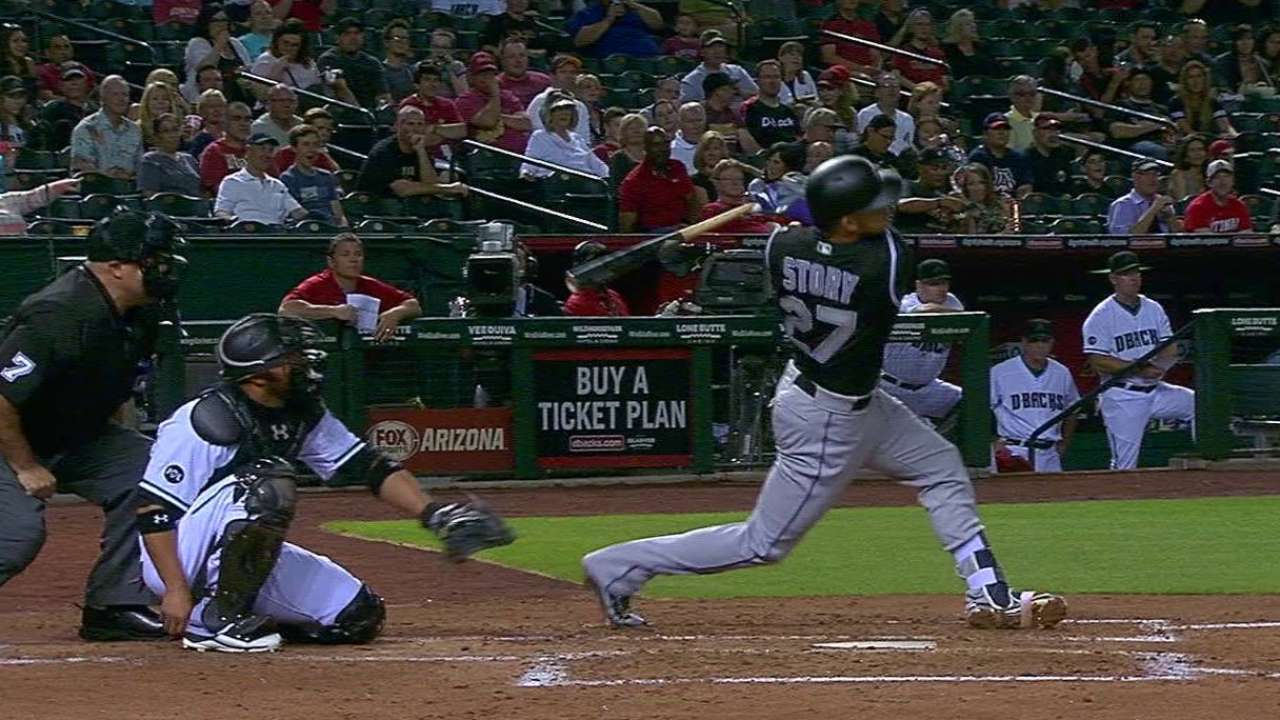 Tigers 8, Marlins 7 (11)
Punches and counter punches. Justin Verlander no-hitter for five innings, and Tigers lead 5-0.
And then Giancarlo Stanton's moonshot three-run home run gets the Marlins back in it. Gordon finished off an improbable three-run rally with a run-scoring double that tied the thing at 7-7.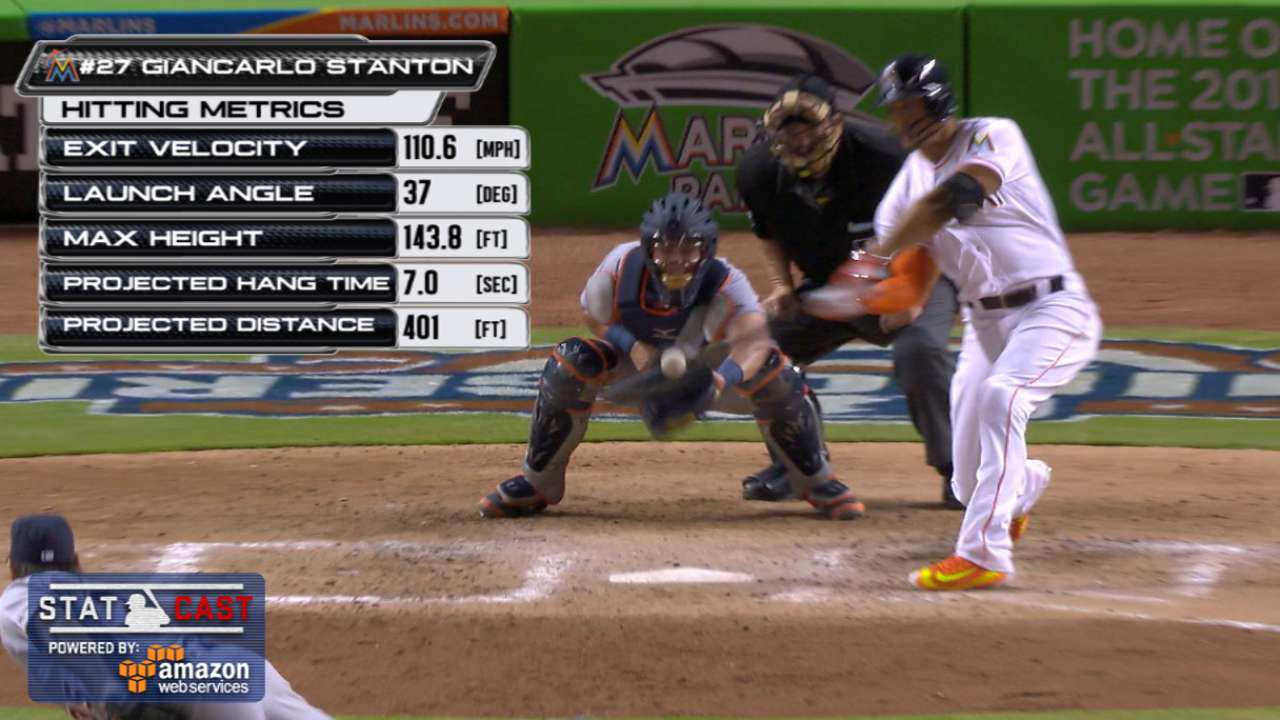 But the Tigers picked themselves up and won it anyway, on an Ian Kinsler run-scoring single in the bottom of the 11th.
Pirates 6, Cardinals 5 (11)
This one lasted three hours, 27 minutes. Thirty-six players got into the game, including 13 pitchers. Both teams had leads. But it was tied at 5 from the fifth inning until the 11th, and it had the feel of a postseason game.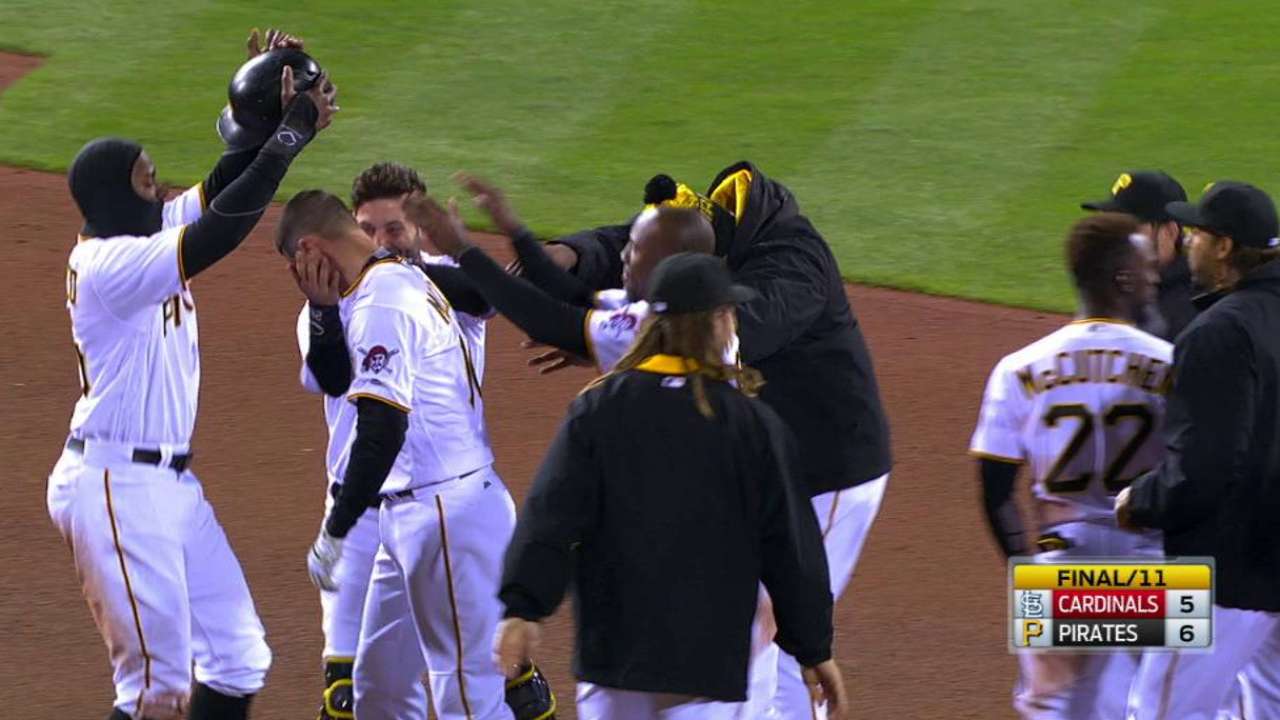 Finally, the Pirates won it in the bottom of the 11th inning after Gregory Polanco drew a leadoff walk and Josh Harrison beat out an infield single. When Mercer singled to right to score Polanco, the Bucs were 2-0, the Cardinals 0-2.
White Sox 5, Athletics 4
Jimmy Rollins is one of several new players on the White Sox, and his debut series just happens to be in his hometown of Oakland. It turned out to be a memorable homecoming.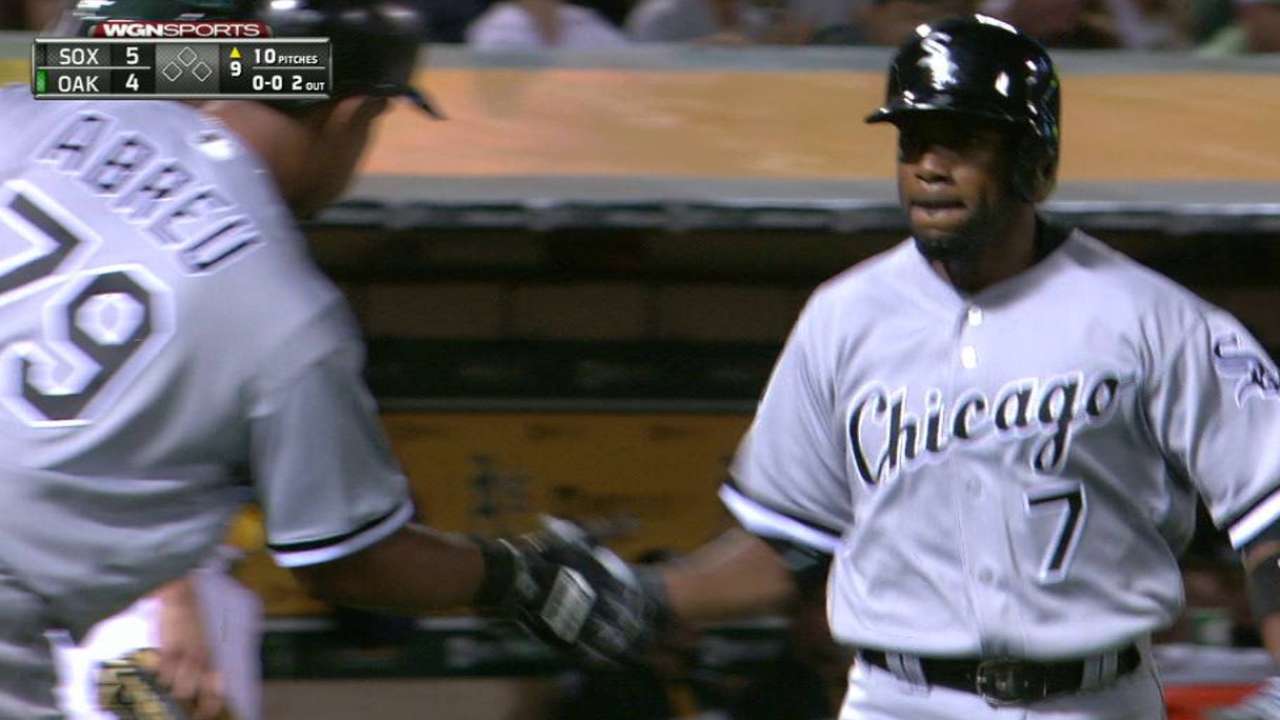 The A's had rallied to tie the game on Yonder Alonso's two-run single. But Rollins put Chicago ahead for a good by homering with two outs in the ninth inning.
Mariners 10, Rangers 2
When the game got away from the Rangers in a six-run Marines rally in the eighth, things got tense. After Texas reliever Tom Wilhelmsen plunked Seattle catcher Chris Iannetta with a pitch, things got more tense.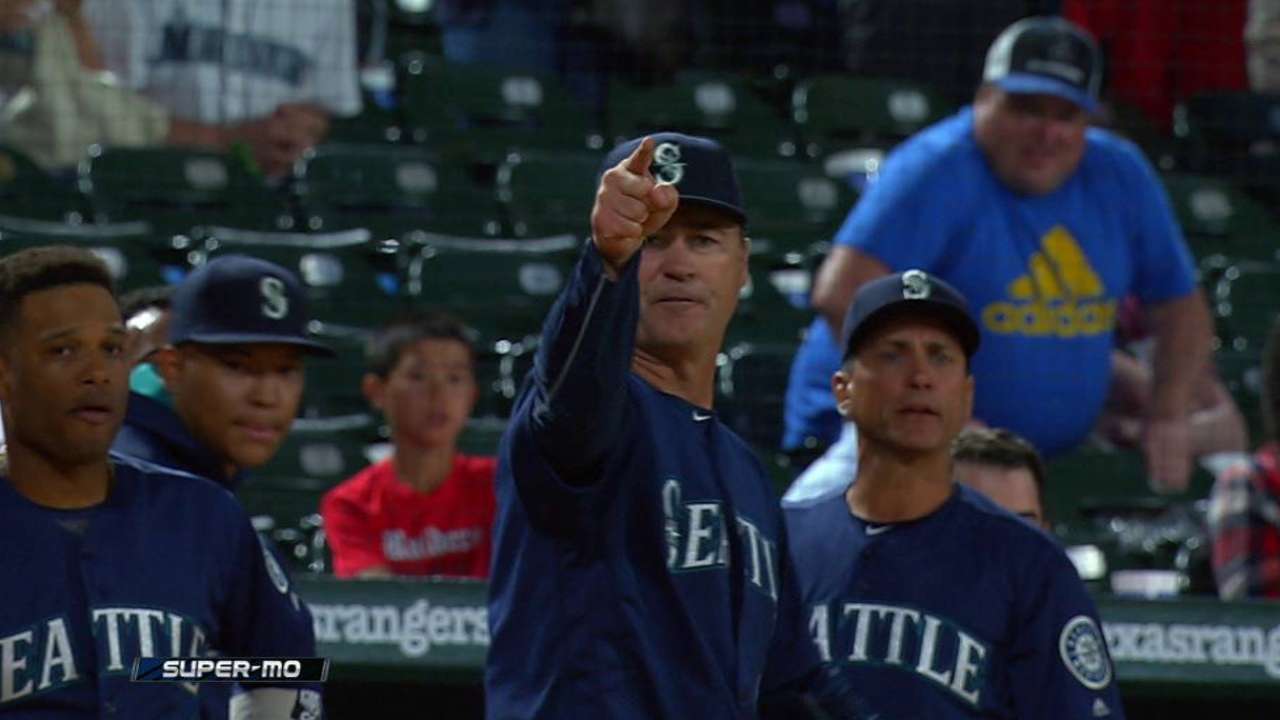 First, Iannetta screamed at Wilhelmsen. Then the two managers -- Jeff Banister of the Rangers and Scott Servais of the Mariners -- yelled across the diamond at one another.
Astros 5, Yankees 3
Yankees manager Joe Girardi was also an unhappy camper when the Astros scored the go-ahead run in the top of the eighth inning on a Dellin Betances throwing error. Girardi said Correa should have been called out for running far inside the baseline, forcing Betances to try to sail his throw over him. Instead, he tossed the ball into right field.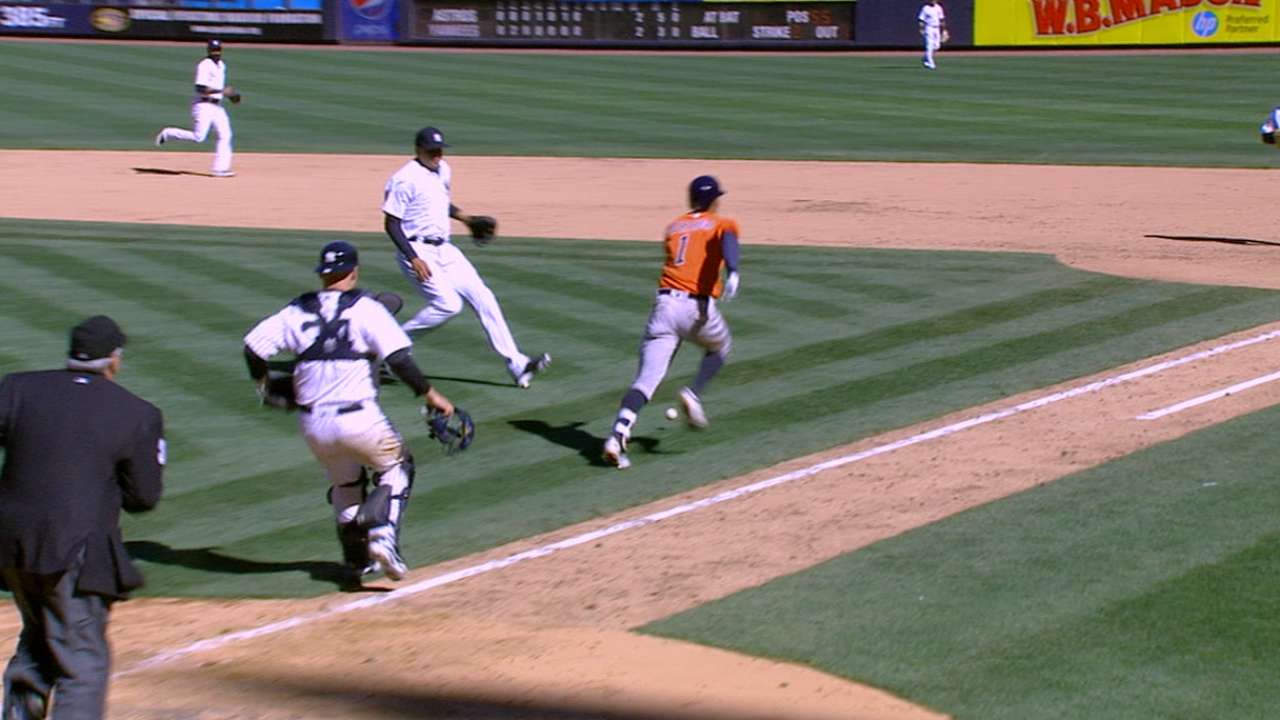 Somehow obscured by the debate is that Correa delivered a home run and two RBIs in his first Opening Day game and that the Houston rallied from a 2-0 deficit to win.
Richard Justice is a columnist for MLB.com. Read his blog, Justice4U. This story was not subject to the approval of Major League Baseball or its clubs.