New-look White Sox quick to find cohesion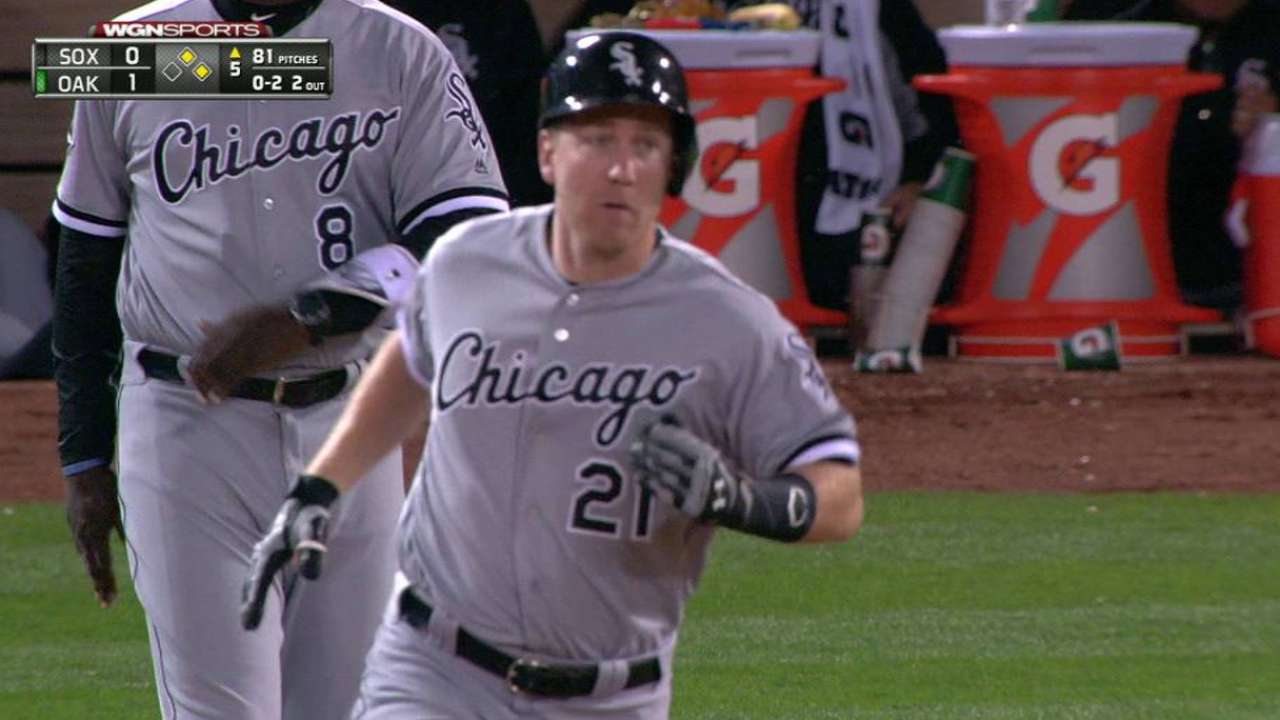 OAKLAND -- Headlines from the White Sox 5-4 victory over the A's on Tuesday night at the Coliseum will center on Jimmy Rollins launching the game-winning home run off of A's closer Sean Doolittle with two outs in the ninth.
Rollins went deep in front of family members numbering around 10, as the Alameda native continued a happy homecoming. There also was Todd Frazier's first home run as a member of the White Sox, a three-run blast coming in the fifth on an 0-2 curveball from former White Sox hurler Chris Bassitt.
Add in the White Sox losing a 4-2 lead in the eighth and still coming back to start the season 2-0 for the third time in the last four years and what do you have? Try an important team win above anything else.
"I don't know if that's the way you draw it up," said White Sox manager Robin Ventura, who picked up career victory No. 299. "But it seemed like everybody got to be a part of it one way or another. Guys checked in for the year."
"We've got something special, man," Frazier said. "It's a good team. We're coming together as a nucleus."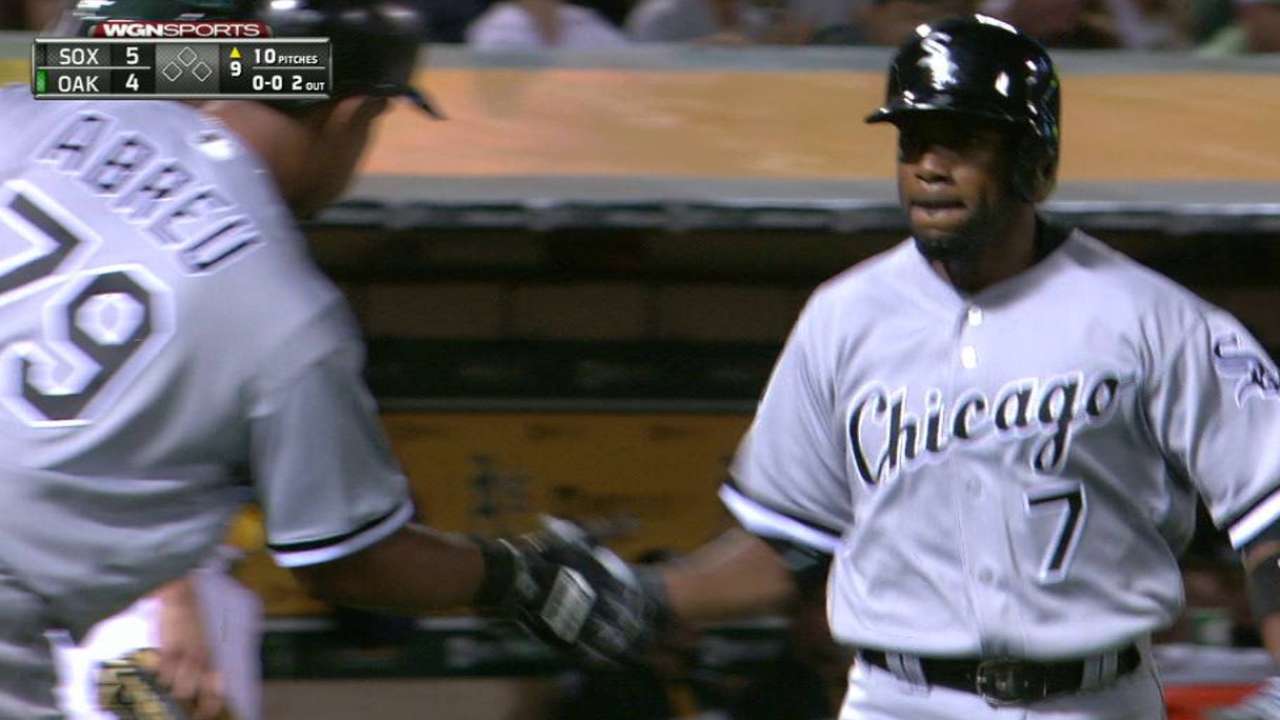 It's certainly a frenetic, excitable nucleus, based on the dugout reaction to Frazier's blast and the game-deciding shot from Rollins, marking the switch-hitter's first homer off a left-handed pitcher since July 8 against the Phillies. It's a group composed of some weathered veterans, salty in a good way, as Ventura pointed out postgame.
They know how to handle in-game adversity and stay focused on the end result. Rollins hit into an inning-ending double play in the sixth, erasing a bases-loaded, one-out rally, but that at-bat wasn't on his mind the next time he grabbed a bat.
His first attempt on a 94-mph fastball from Doolittle was fouled away. The veteran didn't miss on the second shot four pitches later, succeeding on his quest to make solid contact while looking for a pitch to drive.
"With this thick air, you just never know what's going to happen," Rollins said. "I know it's a high wall out there. I was going around the bases making sure I got to second. If they bobbled it, I was getting to third. I got a good amount of backspin on it and it stayed up just long enough.
"That one was a pitch out over the plate and down, and I got just enough of it. I hit it good."
As a high school player, Rollins remembers hitting another game-winning homer at the Coliseum. That one, though, was a two-run shot. Although the White Sox couldn't prevent Jose Quintana's 53rd no-decision since 2012, they did exhibit a team fight that figures to be there all season.
"It worked out for the good guys tonight," a smiling Rollins said.
"Bottom line is when something goes wrong, somebody's there to pick you up," Frazier said. "And so far, even though it's a small sample size, it's nice to see."
Scott Merkin is a reporter for MLB.com. Read his blog, Merk's Works, follow him on Twitter @scottmerkin, on Facebook and listen to his podcast. This story was not subject to the approval of Major League Baseball or its clubs.