Inbox: How will Phils fare with 2016 bullpen?
Beat reporter Todd Zolecki answers fans' questions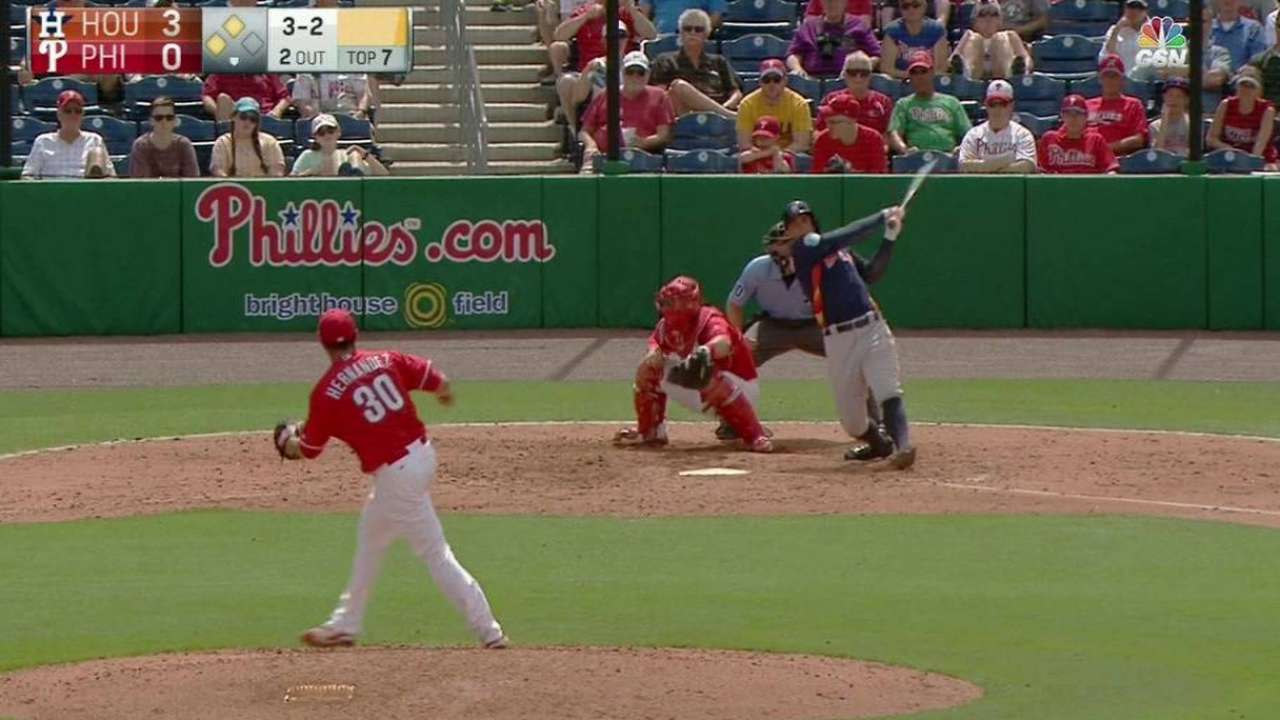 If the Phillies lost 99 games last season with a good bullpen, what is going to happen to them this season?
-- Max S., West Chester, Pa.
I am not smart enough to work in the Phillies' analytics department, but I find that logic flawed. Yes, the Phils were 48-3 last season when holding the lead after seven innings. But how many games did they have no chance to win because of poor starting pitching? If you've read MLB.com this spring, then you know a stat I have cited a few times. Pitchers not named Cole Hamels, Aaron Nola, Jerad Eickhoff and Adam Morgan made 106 starts for Philadelphia last season. They had a combined 6.19 ERA.
• Submit a question to the Phillies Inbox
Essentially, the Phillies found themselves with little chance to win in nearly two-thirds of their games. The Phils' rotation should be better this year, which should allow the team to be in more games. And even with a shaky bullpen, they should win a few of them.
Who will be the first Phillies prospect to reach the big leagues?
-- Cindy T., Philadelphia
The best guess is outfielder Nick Williams, because the Phillies are so short in the outfield. But even then, I don't think he will be rushed. The Phils certainly will need a starter at some point, and Morgan is expected to be the first call from Triple-A Lehigh Valley. David Buchanan follow him, unless Jake Thompson is ready.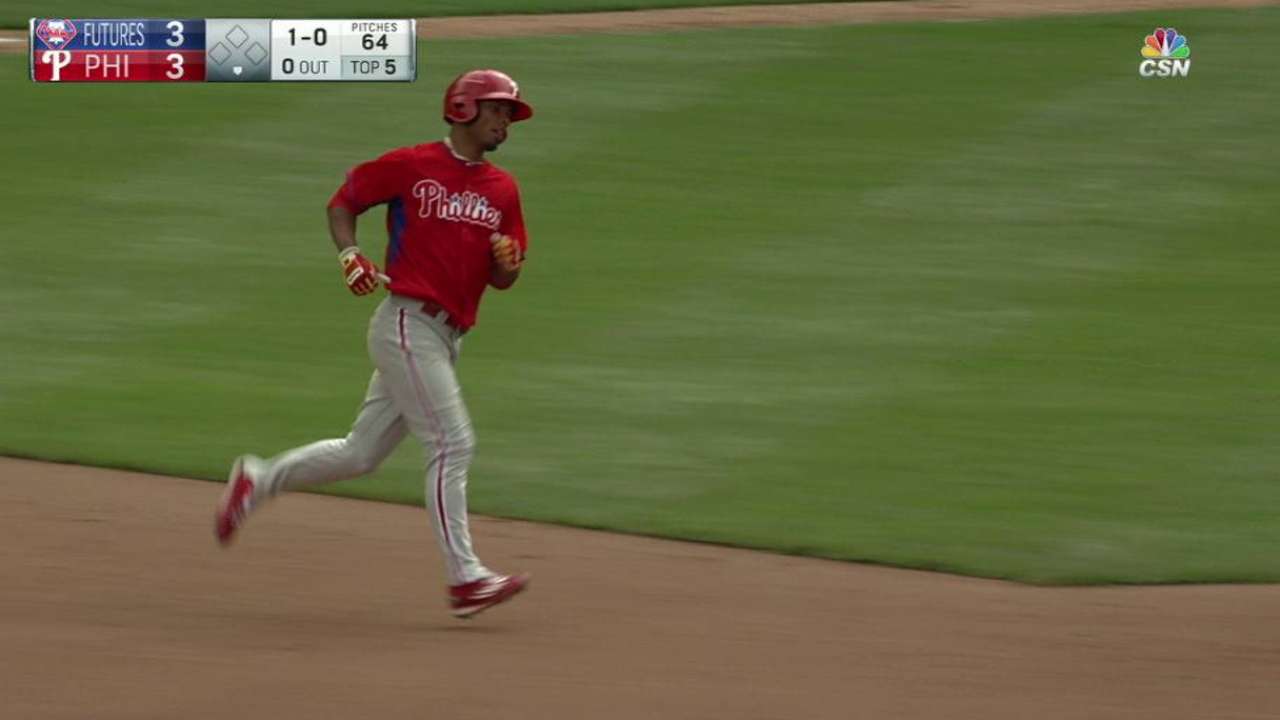 So what kind of reaction will Ryan Howard get next week at the home opener?
-- Brad N., Edina, Minn.
Personally, I find this a strange question, because there is only one answer here. Howard should be applauded. I mean, what else should happen? Yes, I know Howard remains a source of frustration for some Phillies fans, but those folks need to take a step back.
This is going to be Howard's last season with the Phillies. They are not going to pick up his 2017 club option. This is it. Howard knows this, and it seems like he has come to peace with it. He was in good spirits this spring. Howard seemed to be more engaged than at any point last season. Perhaps he is smelling the roses.
Fans should smell the roses, too. Howard is not the player he once was, but he remains the greatest first baseman in franchise history during arguably the greatest run in franchise history. Philadelphians love to talk about how much they love winners. Well, Howard won. He was a big reason the Phillies won. So while he is no longer an everyday player -- Pete Mackanin pinch-hitting for Howard late in Philadelphia's Opening Day loss to Cincinnati made that clear -- he remains one of the greatest players to ever put on a Phils uniform.
Howard and Darin Ruf playing in a platoon this season is not going to set back the Phillies' rebuilding efforts. It is not blocking the next Howard from an opportunity to play in the big leagues. It is not going to prevent Ruf from getting enough plate appearances to prove himself. Playing Howard is no more of a detriment to the Phils' future than Carlos Ruiz playing behind Cameron Rupp this season or Chase Utley playing in front of Cesar Hernandez last season. In my opinion, Philadelphia fans who appreciate what he accomplished should give Howard a proper sendoff this season.
Todd Zolecki is a reporter for MLB.com. Read his Phillies blog The Zo Zone, follow him on Twitter and listen to his podcast. This story was not subject to the approval of Major League Baseball or its clubs.