Inbox: How did Rickard fall to Rule 5 Draft?
Beat reporter Brittany Ghiroli answers fans' questions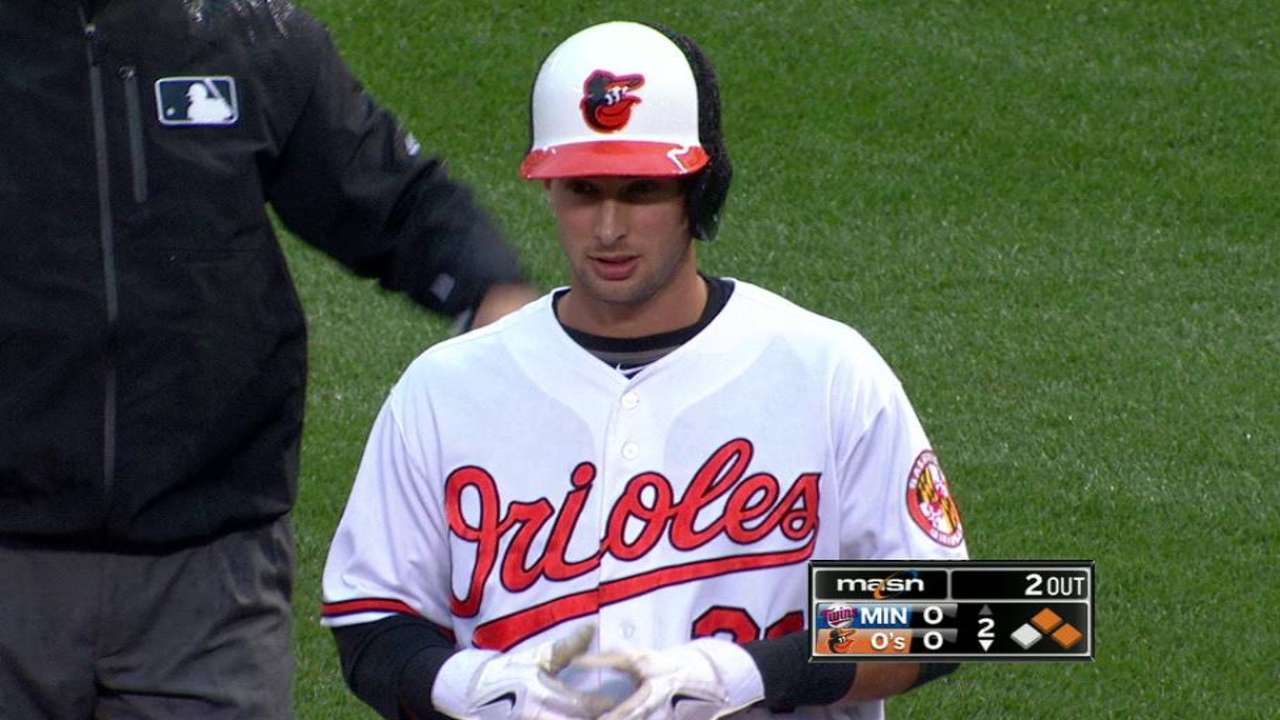 BALTIMORE -- With only one game under their belt, there isn't exactly a whole lot of Orioles baseball to analyze. But that doesn't mean there aren't any questions surrounding the team. There was plenty of news this spring, and there continues to be a lot of debate about roster decisions. With that in mind, let's look at some early Inbox questions.
How did Joey Rickard go unprotected in the Rule 5 Draft?
-- Dan P., Tampa, Fla.
The word is the Rays felt they had too many outfielders already ahead of Rickard, so they opted not to add him to the 40-man roster, exposing him to the Rule 5 Draft. There wasn't a lot of buzz when the O's added him in December, but no one played better than Rickard from Day 1 of camp. And if his Major League debut on Monday was any indication, the Orioles may have uncovered a serious hidden gem.
Should Rickard, who started in left field, continue to play well, he could eventually take over the leadoff spot. He's a great example of how cool baseball can be at times. One year, you're in Double-A; and the next, you're the starting left fielder on Opening Day at Camden Yards.
• Submit a question to the Orioles Inbox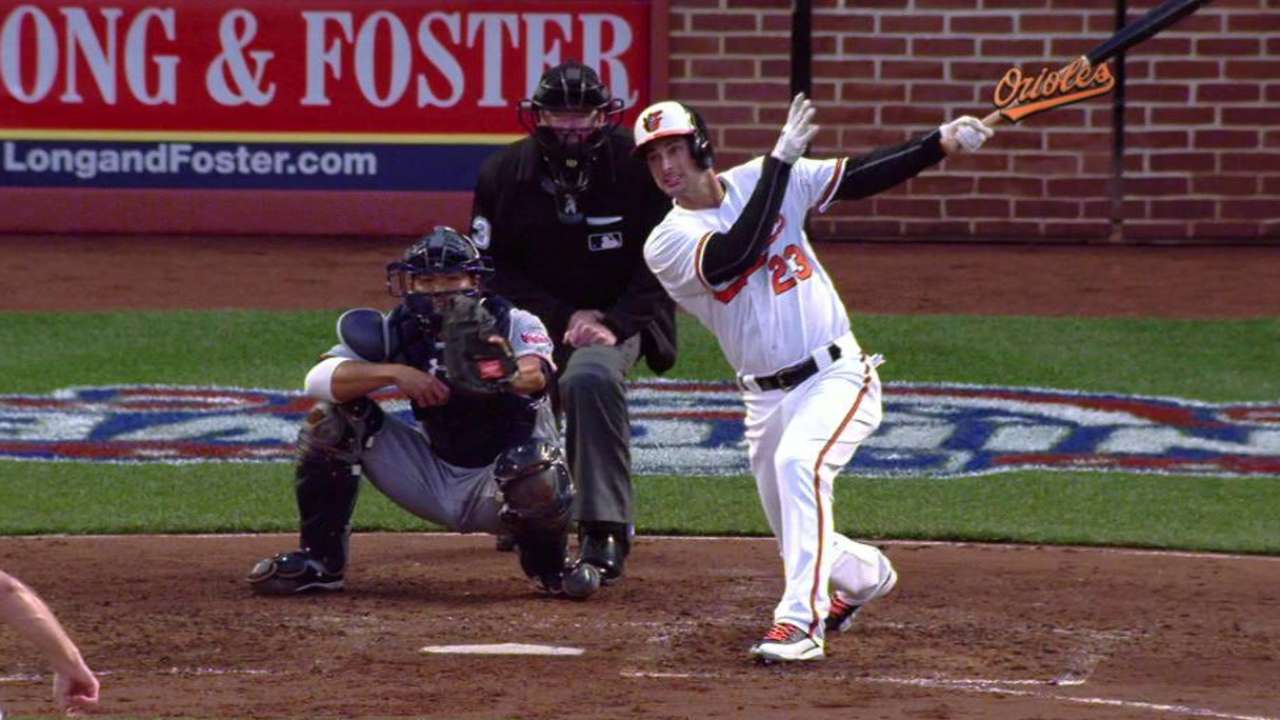 When will Kevin Gausman be back?
-- Darcy M., Virginia Beach, Va.
The target date has been set for April 19, and manager Buck Showalter mentioned that day again on Monday. Gausman, who has been working back from right shoulder tendinitis, is expected to throw twice in the Minors before coming back to Baltimore. Assuming he has no setbacks, he'd start the 19th for the O's.
What are your thoughts on the Hyun Soo Kim situation, and where do you think he fits in?
-- Dan R., Washington
My thoughts are that the whole situation was unfortunate, and it's never a good idea to play things out through the media. But there's nothing the Orioles can do about that now, and it seems -- to me at least -- that guys are embracing Kim in the clubhouse. It's been a hard spring for him, and he was well within his contractual rights to refuse to go to the Minor Leagues. I know a few of his teammates feel bad for him, and Showalter mentioned on Monday that guys were rallying around Kim.
As for his role, O's executive vice president of baseball operations Dan Duquette said earlier this week: "That's up to Buck. We'll have to wait and see how that develops."
I don't see Showalter taking any playing time away from Rickard, but he likes to use all of his guys. You can't bury Kim forever. He'll get a chance at some point soon.
Are the pies back?
-- Grace L., Baltimore
I knew I'd get a pie question in here! It was cake that Adam Jones smashed into Matt Wieters' face on Monday night, so technically he didn't break any rules. But Jones pleaded the fifth, and Wieters wasn't sure if that was one last hurrah for the banned pie celebration or an act of revolt. In short, I have no idea. Stay tuned.
Brittany Ghiroli is a reporter for MLB.com. Read her blog, Britt's Bird Watch, follow her on Facebook and Twitter @britt_ghiroli, and listen to her podcast. This story was not subject to the approval of Major League Baseball or its clubs.