Hill stumbles on short notice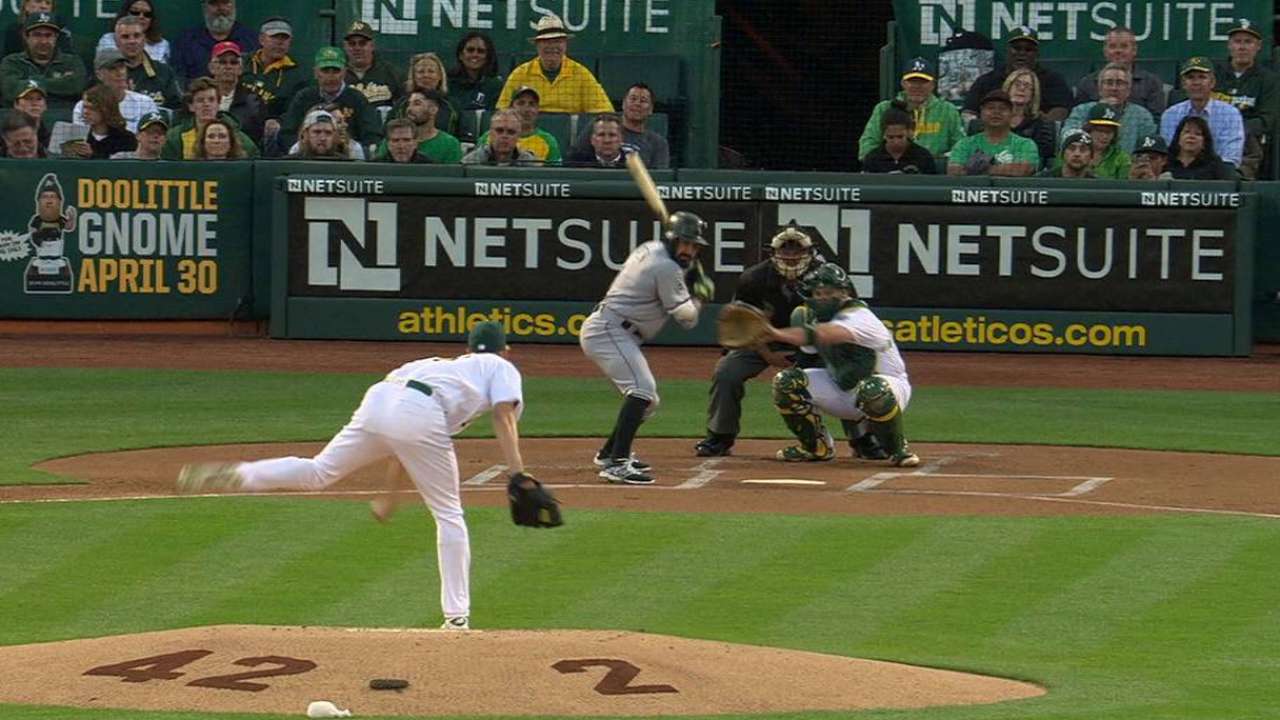 OAKLAND -- Rich Hill's A's debut didn't exactly go as planned, or even when planned.
Summoned for his first career Opening Day start less than seven hours before first pitch against the White Sox on Monday at the Coliseum, amid news that Sonny Gray would be unavailable because of food poisoning, Hill immediately immersed himself in game preparation -- one day ahead of his scheduled start.
"I had ample amount of time," Hill said. "I was ready to go."
But the lefty's time on the mound was short-lived, spanning just 2 2/3 innings in a 4-3 loss to the White Sox with mixed reviews.
A potentially disastrous first inning saw Hill hit two of his first three batters. But he picked off one of them and stranded the other, and an ensuing perfect second frame proved encouraging, only for Hill to find trouble in a messy third inning that saw the White Sox pile on four runs, two courtesy of a game-altering error.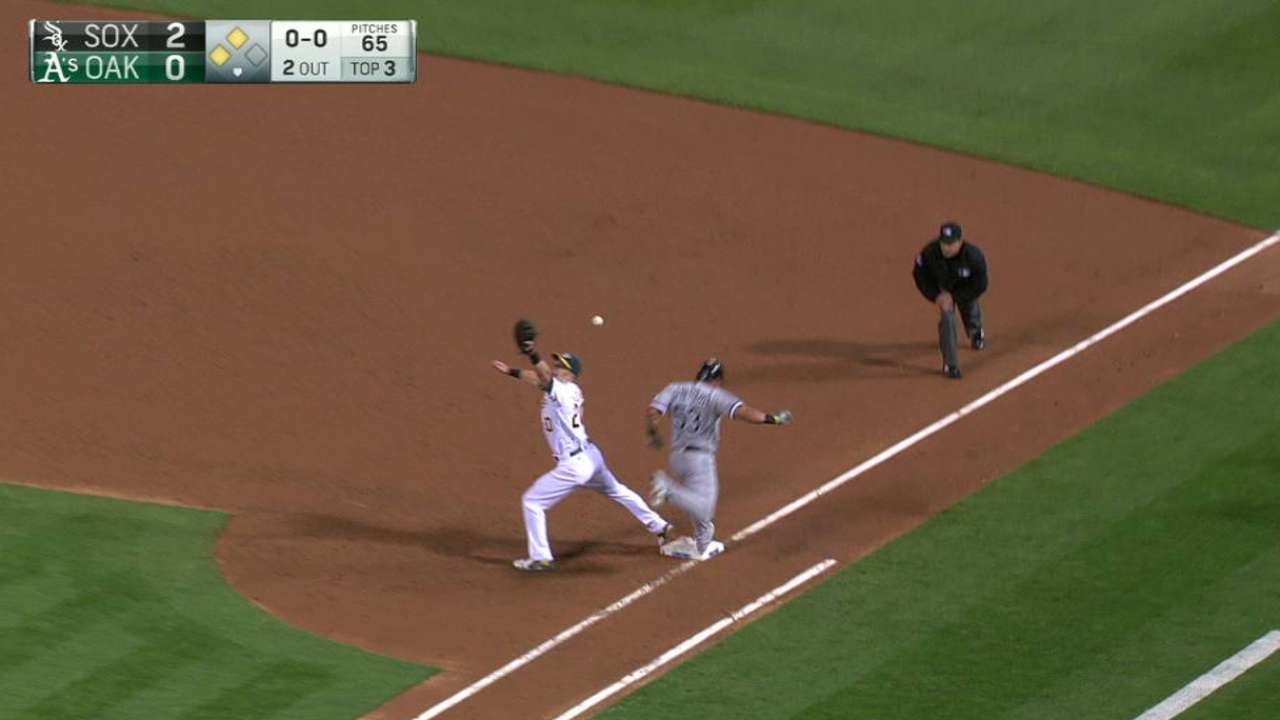 Hill threw 36 pitches while recording just two outs in the third, walking Austin Jackson with one out and yielding hits to each of his next three batters. Hill struck out Todd Frazier with his signature curveball and induced what appeared to be an inning-ending ground ball up the middle that was snagged by shortstop Marcus Semien. Except Semien's high throw went past first baseman Mark Canha, who was charged with the error after he was unable to get a glove on it, allowing two unearned runs to score.
That marked the end for Hill.
"He did a nice job, and we should've been out of that inning with two runs," catcher Stephen Vogt said.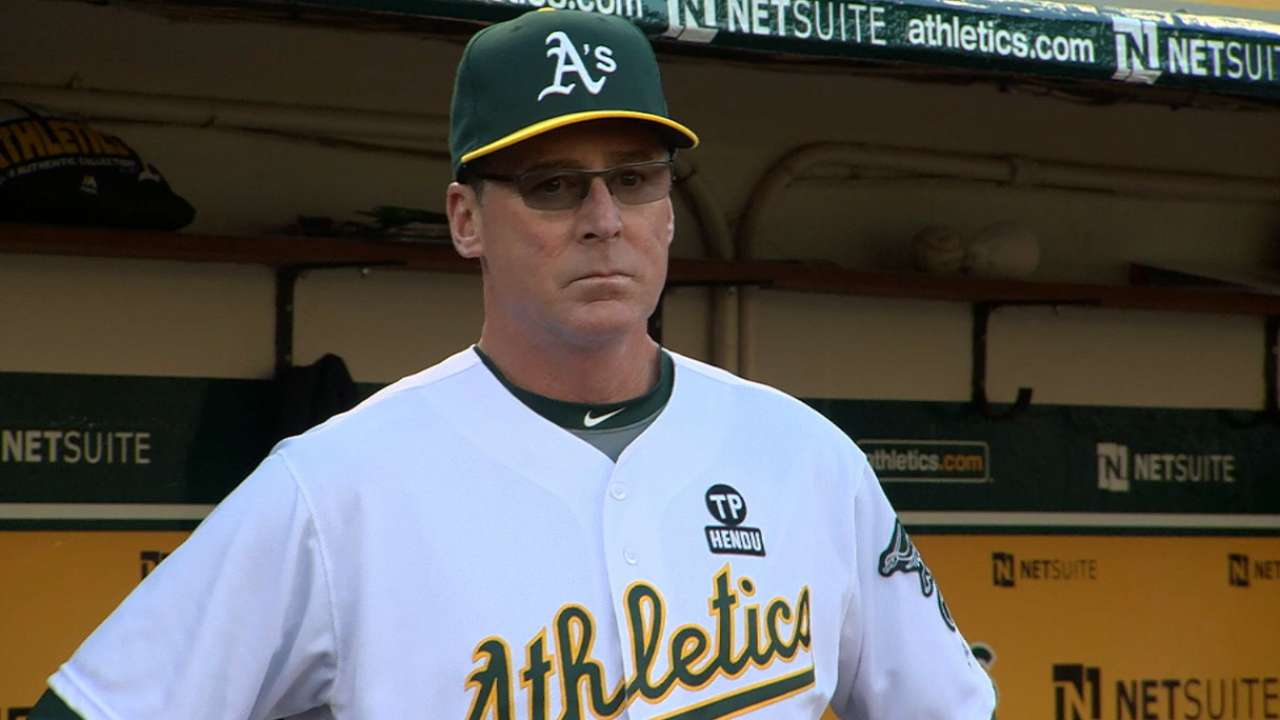 "He was a little out of sorts early on but recovered nicely," A's manager Bob Melvin said. "Got him out of there when it really wasn't his fault on a play that scored two runs.
"It's tough in that situation to come in and have to start on a day that you're not thinking you're going to start."
Hill, signed to a one-year, $6 million deal by the A's this winter, deemed it "an honor to be able to have the opportunity to start on Opening Day," but he insisted the loss "solely falls on me, my inability to go deeper in the game for us."
The A's are no strangers to one-run losses; they endured 35 of them in 2015, but mostly because of a beleaguered bullpen. Ironically, it was their relief corps that kept them in Monday's game, despite Hill's early departure.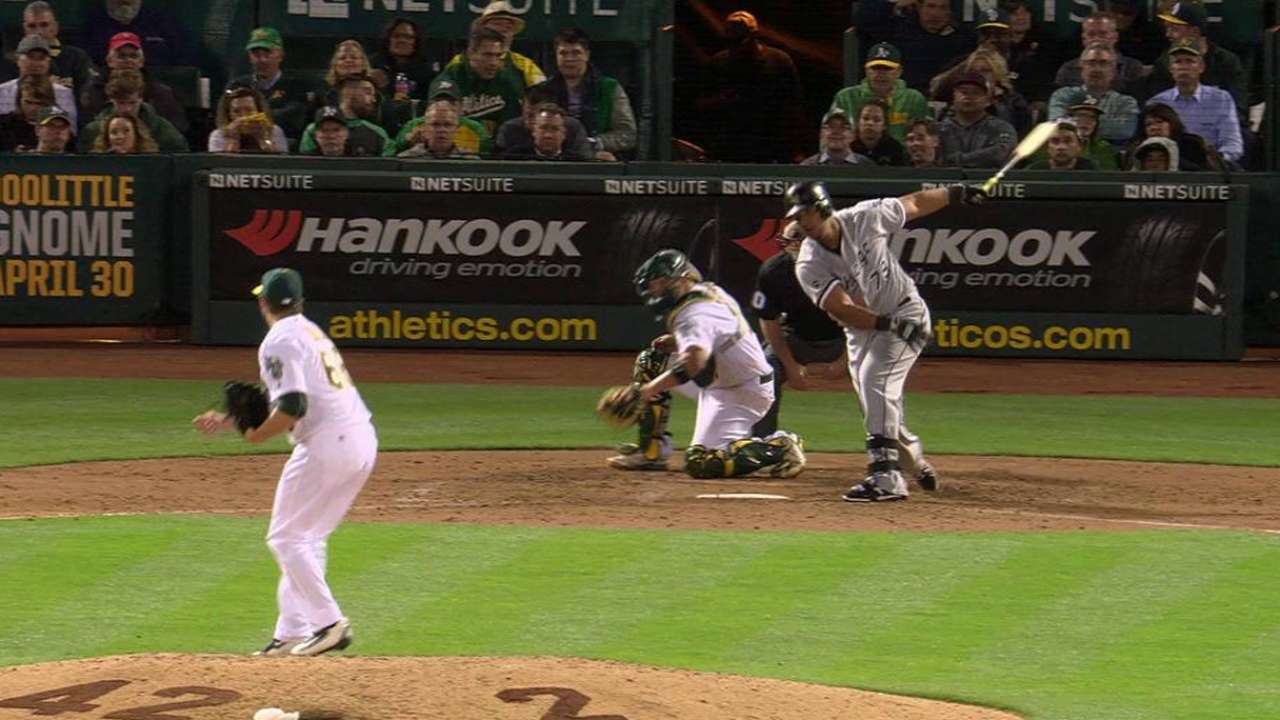 Fernando Rodriguez, Ryan Dull, John Axford, Ryan Madson and Sean Doolittle combined for 6 1/3 scoreless innings, allowing only five hits in that span.
"It would've been real easy to cave," Vogt said, "but our bullpen stepped up, and especially after last year, to see the moves we made in our bullpen and see those parts come in and do what they did, it was outstanding."
Jane Lee is a reporter for MLB.com. Follow her on Twitter @JaneMLB. This story was not subject to the approval of Major League Baseball or its clubs.