Harper, Pillar show their stuff in top GIFs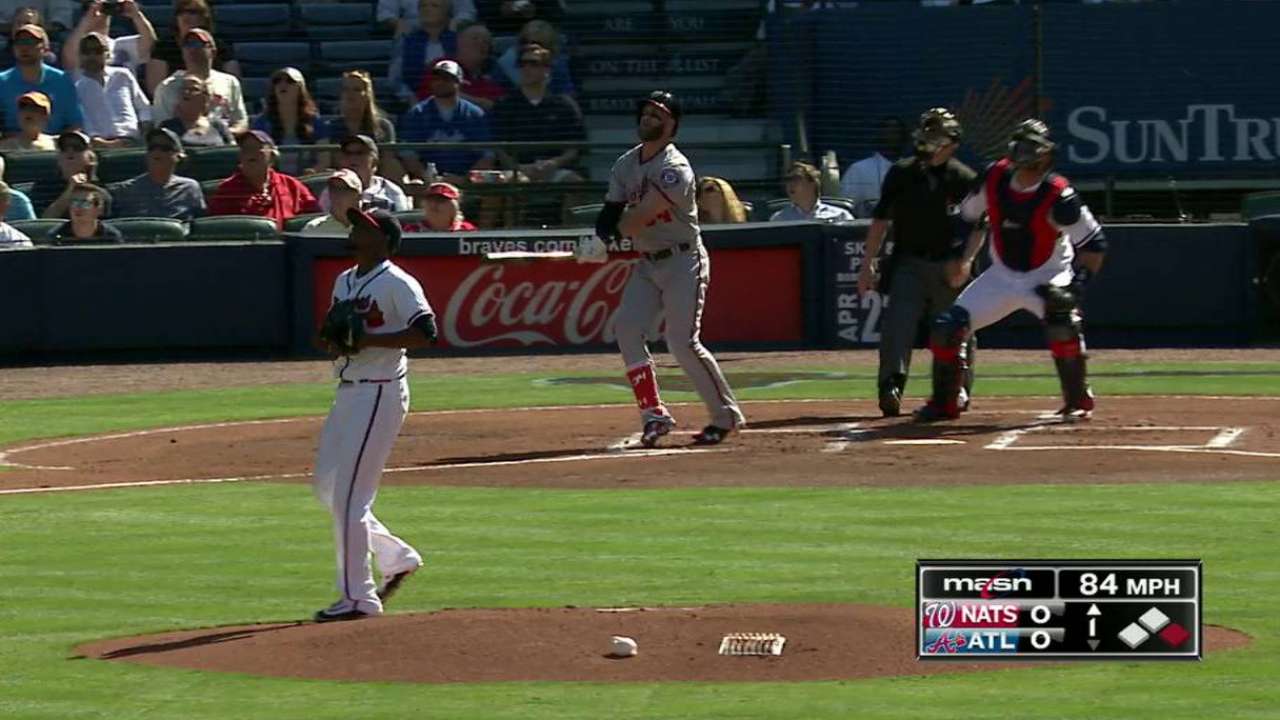 Here are the Top 5 GIFs from Opening Day, courtesy of @MLBGifs.
1. Harper homers in first at-bat
Bryce Harper, the reigning National League Most Valuable Player, picked up where he left off last season, silencing booing Braves fans with one swing.
2. Pillar off to races already
Blue Jays center fielder Kevin Pillar got started stockpiling 2016 highlights with a spectacular leaping grab vs. the Rays.
3. CarGo leaves yard in hurry
Rockies slugger Carlos Gonzalez made quite a splash, drilling a laser into the Chase Field pool area, with an exit velocity measured by Statcast™ at 117.4 mph.
4. Arrieta handcuffs Halos
Welcome back, Jake Arrieta. The Angels had no answers for the 2015 NL Cy Young Award winner.
5. Kershaw sits 'em down
Not to be outdone, Dodgers ace Clayton Kershaw struck out nine Padres with an assortment of nasty pitches.