KC celebrates, Stroman fired up in top GIFs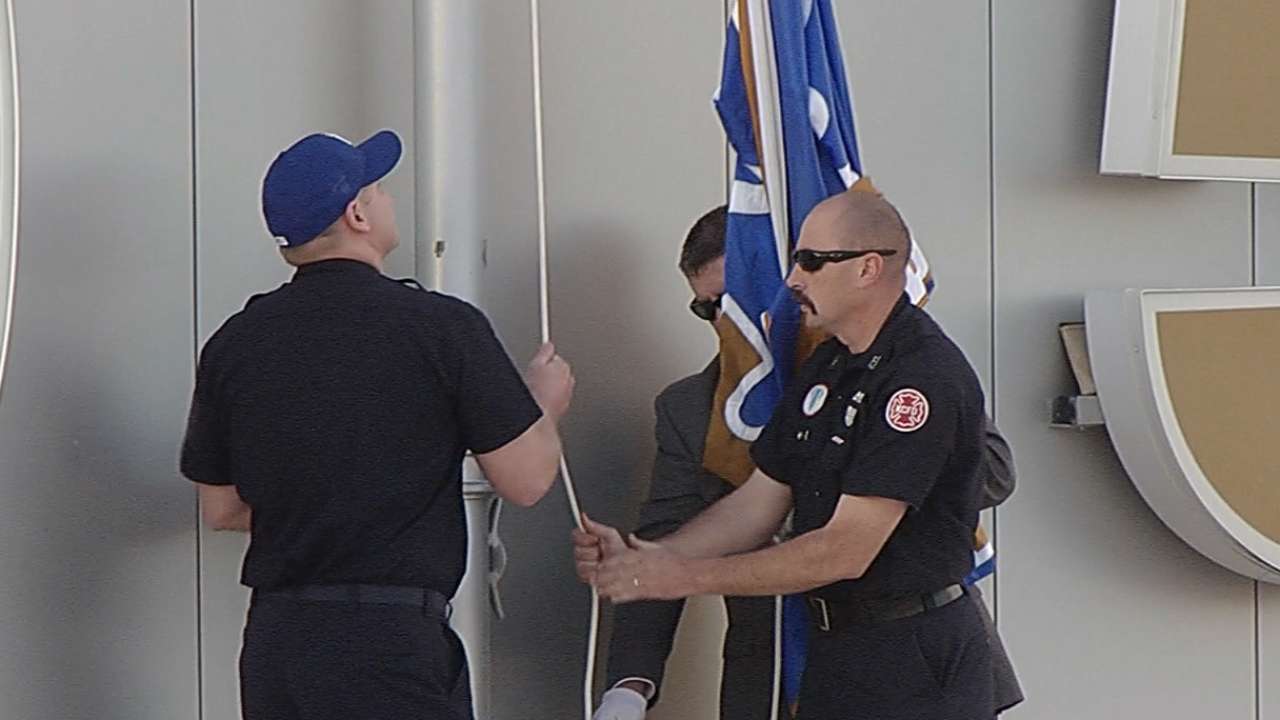 Here are the top GIFs of the night, courtesy of @MLBGIFs.
1. Royals hoist the banner
The defending champion Royals raised their World Series banner prior to Sunday night's season opener against the Mets. The 2015 banner is the second at Kauffman Stadium, joining one celebrating Kansas City's 1985 title.
2. Stroman: 'I'm not talking to you' to LoMo
Blue Jays right-hander Marcus Stroman had a heated exchange with new Rays first baseman Logan Morrison.
3. Volquez wears the wrong cap
You can take the player out of Spring Training, but you can't take the Spring Training (cap) off of the player, at least as far is Edinson Volquez is concerned.
4. Tulo belts first '16 homer
Blue Jays shortstop Troy Tulowitzki became the first player to homer in the 2016 season, launching a two-run shot against the Rays in the American League opener. It was Tulowitzki's fourth career Opening Day home run.
5. Another view of PNC Park
A unique view on the action at PNC Park as the Cardinals and Pirates clashed in the first game of the 2016 season.
Chad Thornburg is a reporter for MLB.com. This story was not subject to the approval of Major League Baseball or its clubs.