Dodgers set Opening Day roster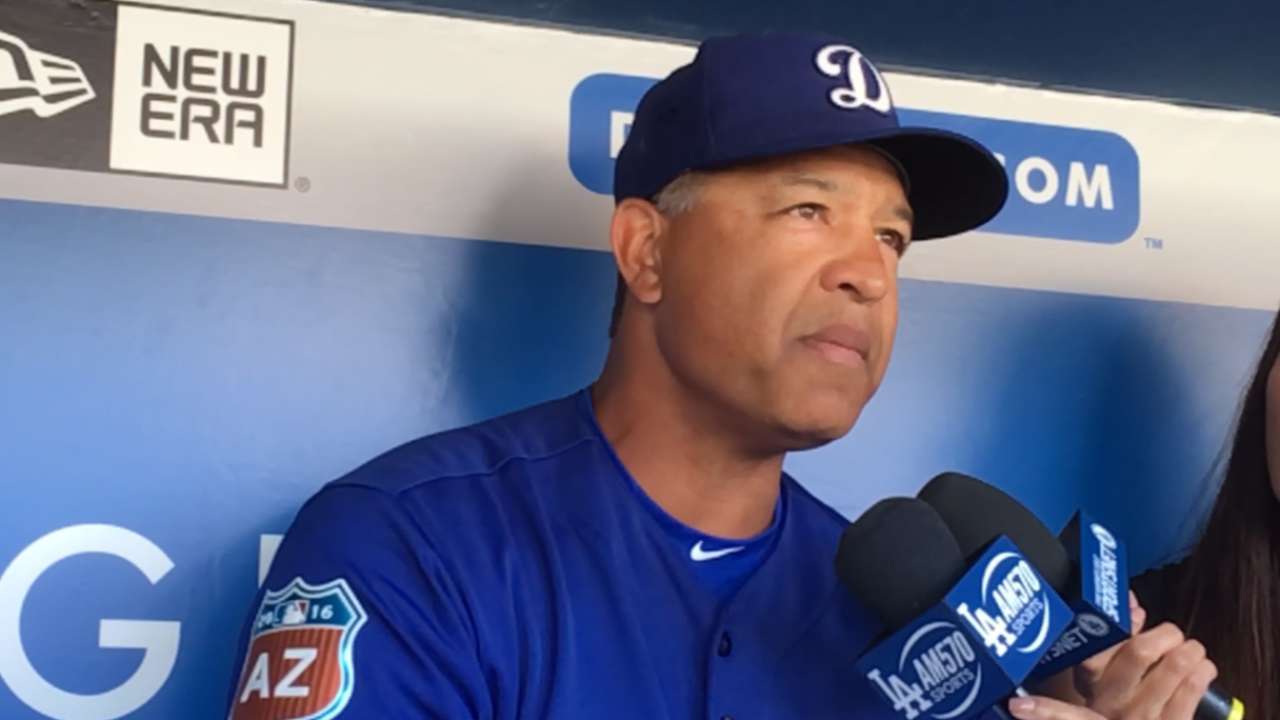 LOS ANGELES -- The Dodgers on Sunday submitted their 25-man active roster for Opening Day, leaving 10 players on the disabled list.
As announced on Saturday night, pitcher Louis Coleman, infielder Charlie Culberson and outfielder Trayce Thompson made the club for Monday's opener in San Diego, while reliever Luis Avilan was optioned to Triple-A Oklahoma City.
Brandon McCarthy, Frankie Montas and Brett Anderson were previously placed on the 60-day disabled list. Mike Bolsinger, Andre Ethier, Yasmani Grandal, Alex Guerrero, Howie Kendrick, Josh Ravin and Hyun-Jin Ryu were placed on the 15-day DL after the Freeway Series.
There are three rookies on the roster: Corey Seager, Ross Stripling and Thompson.
Clayton Kershaw is the only starting pitcher returning from last season's Opening Day roster to this year's. When Stripling starts on Friday night in San Francisco, he will be throwing his first pitch in the Major Leagues.
The bullpen comes into this season in better shape than in 2015 because of closer Kenley Jansen, who finished Spring Training almost unhittable. He didn't have a Spring Training last season following left foot surgery that kept him sidelined until May.
The infield, however, never played together during Spring Training because of injuries. Still lingering is Kendrick's calf muscle, but Justin Turner will be watched carefully after left knee surgery. Seager, who sprained his left knee on March 11, was diving head-first during the Freeway Series instead of sliding feet-first.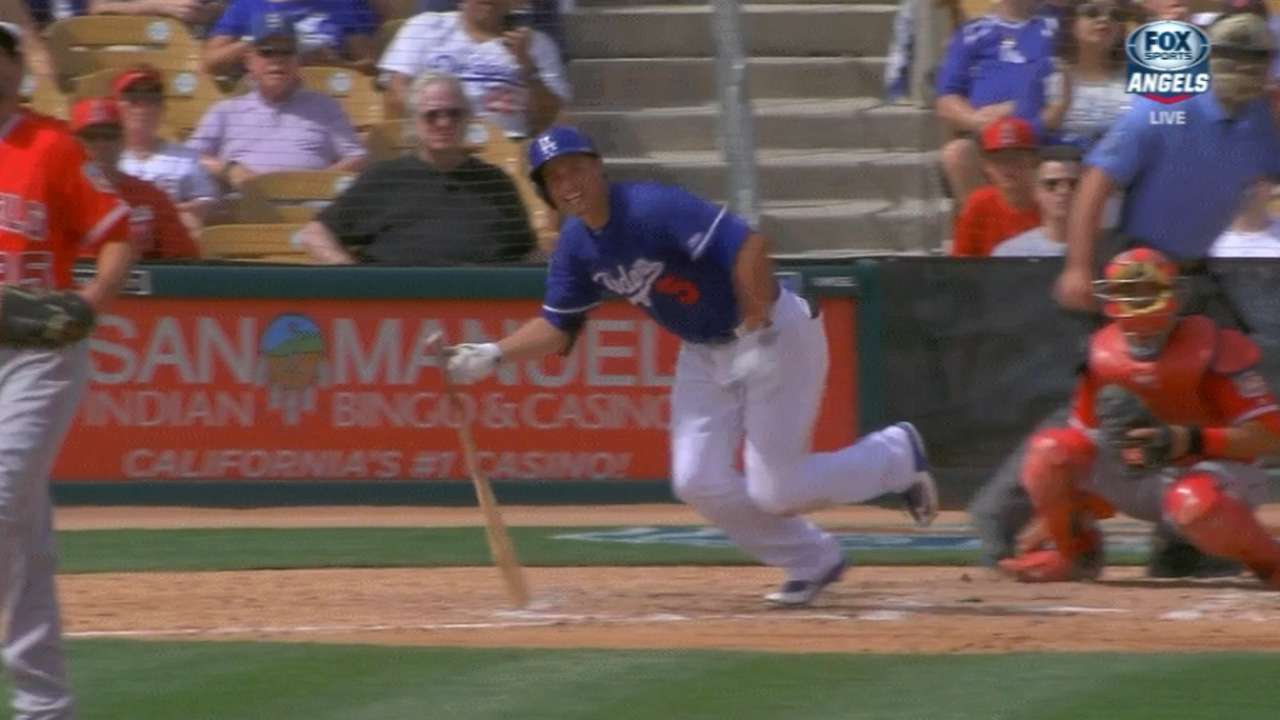 The loss of Ethier in the outfield will force new manager Dave Roberts to use Carl Crawford in left field against right-handed pitching. Roberts has multiple outfield options against left-handed pitching in Scott Van Slyke, Kiké Hernandez and Thompson.
The roster:
Starting pitchers: Kershaw, Scott Kazmir, Kenta Maeda, Alex Wood and Stripling
Relief pitchers: Jansen, Chris Hatcher, J.P. Howell, Joe Blanton, Pedro Baez, Yimi Garcia, Coleman
Infielders: Adrian Gonzalez, Chase Utley, Seager, Turner, Hernandez, Culberson
Outfielders: Yasiel Puig, Joc Pederson, Crawford, Van Slyke, Thompson
Catchers: A.J. Ellis, Austin Barnes
Disabled list: McCarthy, Montas, Anderson, Bolsinger, Ethier, Grandal, Guerrero, Kendrick, Ravin and Ryu
Ken Gurnick is a reporter for MLB.com. This story was not subject to the approval of Major League Baseball or its clubs.