Prospect Zavala honors Gwynn every day
White Sox 12th-round selection played for Hall of Famer in college
SAN DIEGO -- Seby Zavala was not part of the White Sox roster that made the trip to San Diego this weekend. The 22-year-old is busy working during Minor League camp at Camelback Ranch.
But part of San Diego always stays with the 12th-round selection in the 2015 MLB Draft. That part is the late Tony Gwynn, who was the catching prospect's head coach at San Diego State.
"He's a wonderful person. Loved him," Zavala said. "Never had a bad experience with him.
"As a mentor, he made sure you knew what to do off the field first, then he would worry about on the field stuff. He just wanted you to be the best person you could be in life."
Zavala played for Gwynn in 2012 and 2014. Gwynn took a leave of absence from his coaching job in April '14 and passed away in June of that same year after a battle with cancer.
That devotion to Gwynn doesn't just come via words from Zavala. He features a tattoo with the No. 19 on his left biceps. That No. 19 represents the jersey worn by the beloved Gwynn, as he knocked 3,141 hits over a Hall of Fame career covering 20 years with the Padres.
"Oh, man. There's so much good advice I got from him," Zavala said. "He made sure he respected you. If you didn't respect him, then he might get a little mad. But he respected you as a person. That's what I take every day. I respect you and then hopefully get some respect back."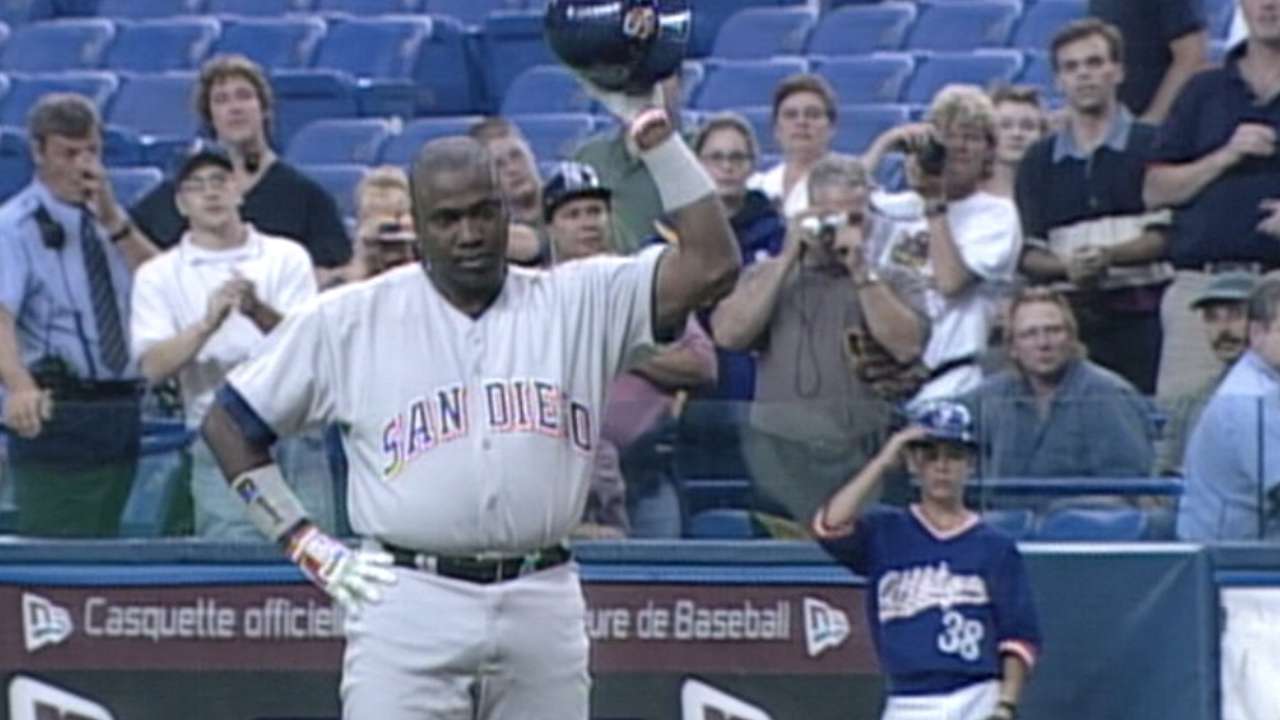 Gwynn's passing was felt around the game and especially by those from San Diego, such as White Sox infielder Tyler Saladino. He didn't have a direct connection, but still felt the pain.
"Any time an icon or a local hero, especially someone who spent their whole career as a Padre growing up, as a San Diego kid loving the Padres, that was tough," Saladino said. "It's still felt."
The White Sox have great instructors working with Zavala, who was part of the Arizona Rookie League champions last year, hitting .326 with four homers and 35 RBIs. But he still hears the voice of his college coach.
"Every day," said Zavala with a smile. "You strike out or do something dumb, you just hear that 'What are you doing, Seby?' That high-pitched voice, man. I miss that. His laugh, it was the best."
Scott Merkin is a reporter for MLB.com. Read his blog, Merk's Works, follow him on Twitter @scottmerkin, on Facebook and listen to his podcast. This story was not subject to the approval of Major League Baseball or its clubs.