Q&A: Yost discusses Royals' spring surprises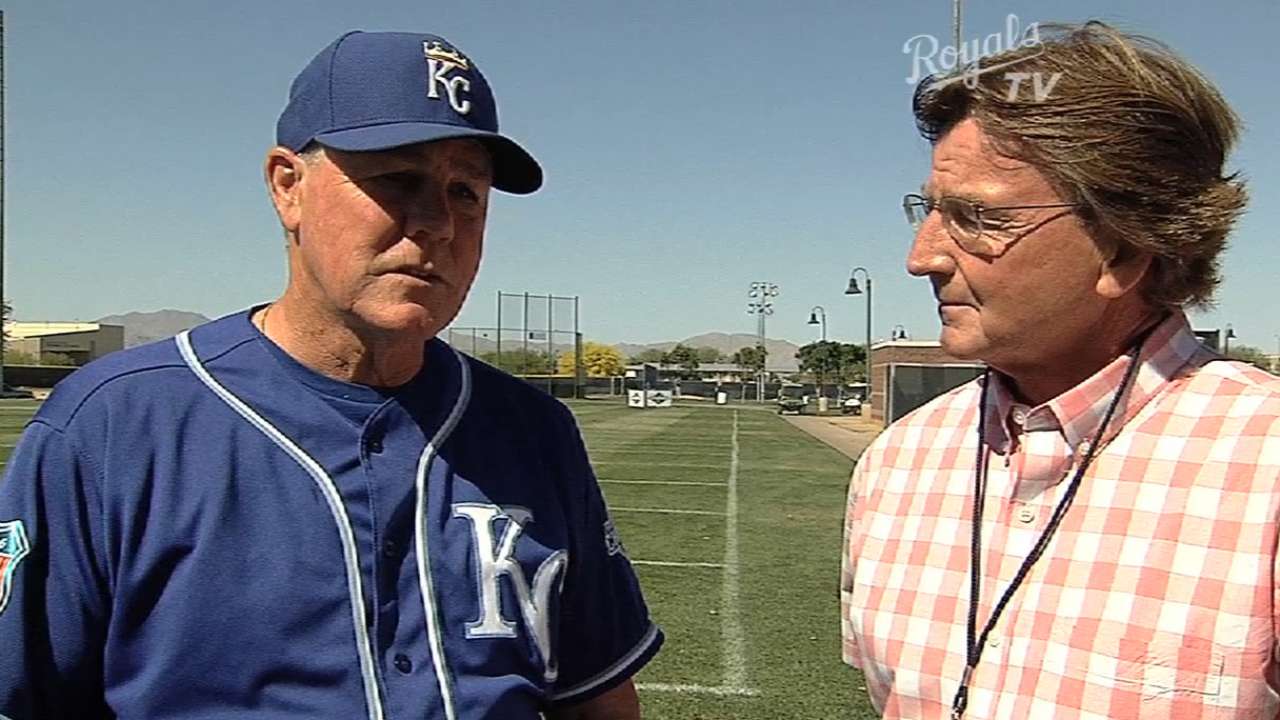 SURPRISE, Ariz. -- As the Royals prepare for Sunday's Opening Night against the Mets and a rematch of the World Series, manager Ned Yost discussed the surprises of camp, his deep bullpen and his Opening Day starter.
"I just saw the development of [prospect] Raul Mondesi and the strides he took," Yost said. "… and there was [outfielder] Reymond Fuentes and [right-hander Chien-Ming] Wang."
Yost has had a deep bullpen for several years, and his 2016 version may be even better.
"We lost Holly [Greg Holland] late in the year, but Wade [Davis] stepped in and did a phenomenal job," Yost said. "We lost Ryan [Madson through free-agency] but we have Luke Hochevar back with a complete year healthy. … We have Joakim Soria, might even be better than the last time I had him. Danny Duffy can be a power arm down there. We've got Dillon Gee and Wang."
As for his Opening Day starter, Edinson Volquez, Yost said, "Eddie just had a phenomenal year. He's kind of the mainstay of our staff right now."
Jeffrey Flanagan is a reporter for MLB.com. Follow him on Twitter at @FlannyMLB. This story was not subject to the approval of Major League Baseball or its clubs.