Yates lands spot in bullpen to open season
Right-hander was acquired from Indians in January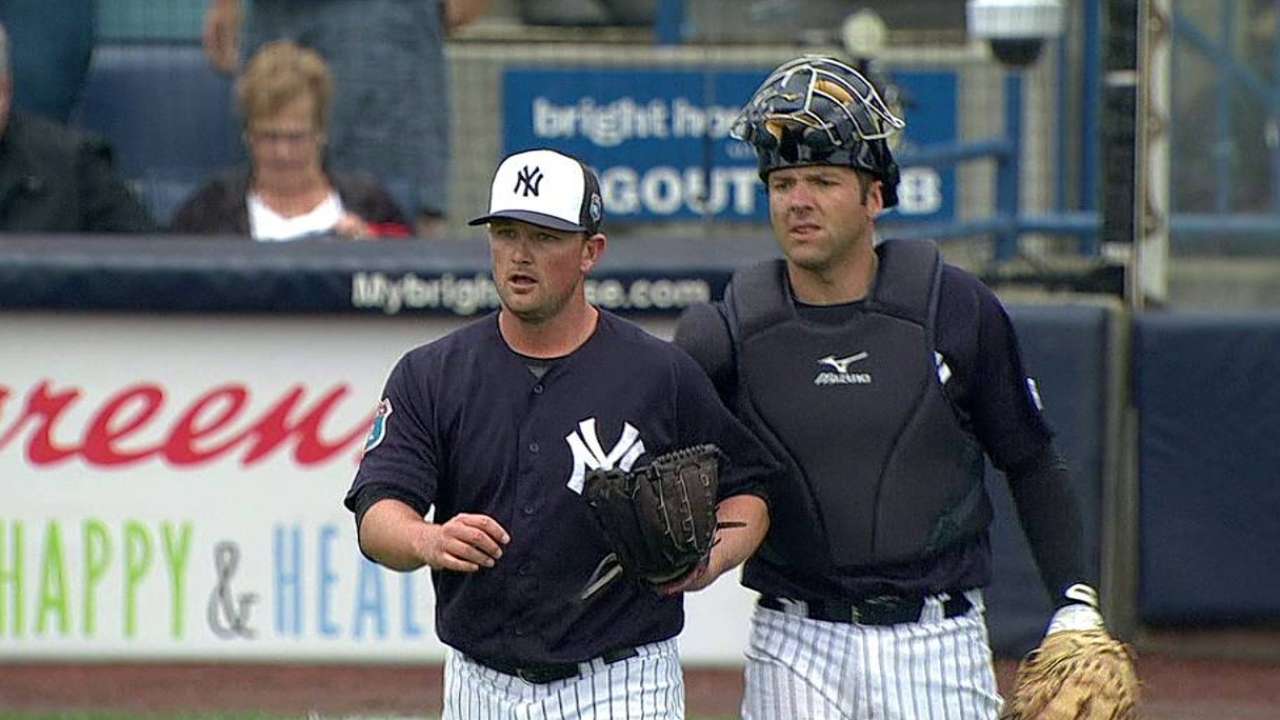 MIAMI -- Better late than never. That's been the mantra for right-handed reliever Kirby Yates.
Acquired from the Indians in January, Yates was informed by Yankees manager Joe Girardi after Friday's night's 3-2 win against the Marlins that he had made the Opening Day roster.
"It was basically a very exciting moment," Yates said. "I'm happy to be a part of it, and I'll do what I can to help the team."
Yates is no stranger to last-minute notification of making a team. The same thing happened last year with the Rays.
"Everybody said it took a long time for them to make a decision, but even last year when I was told I made the Opening Day roster, I think it was the day before," Yates said. "So it's nothing new. It's the only thing I know."
Girardi said he liked what he saw this spring from Yates, who did not allow a run in seven outings, striking out 10 over 7 1/3 innings. He also notched three saves.
"We thought he pitched good," Girardi said. "He's got experience. He's pitched in high-leverage situations in the big leagues. So he'll replace [Bryan] Mitchell in a sense, with his injury."
Mitchell was diagnosed with Grade 3 turf toe on his left big toe and a fracture of the sesamoid bone, and he is expected to miss three months. He posted a 0.57 ERA in six spring appearances, including three starts.
Glenn Sattell is a contributor to MLB.com. This story was not subject to the approval of Major League Baseball or its clubs.