Giants' Kuiper expects intriguing season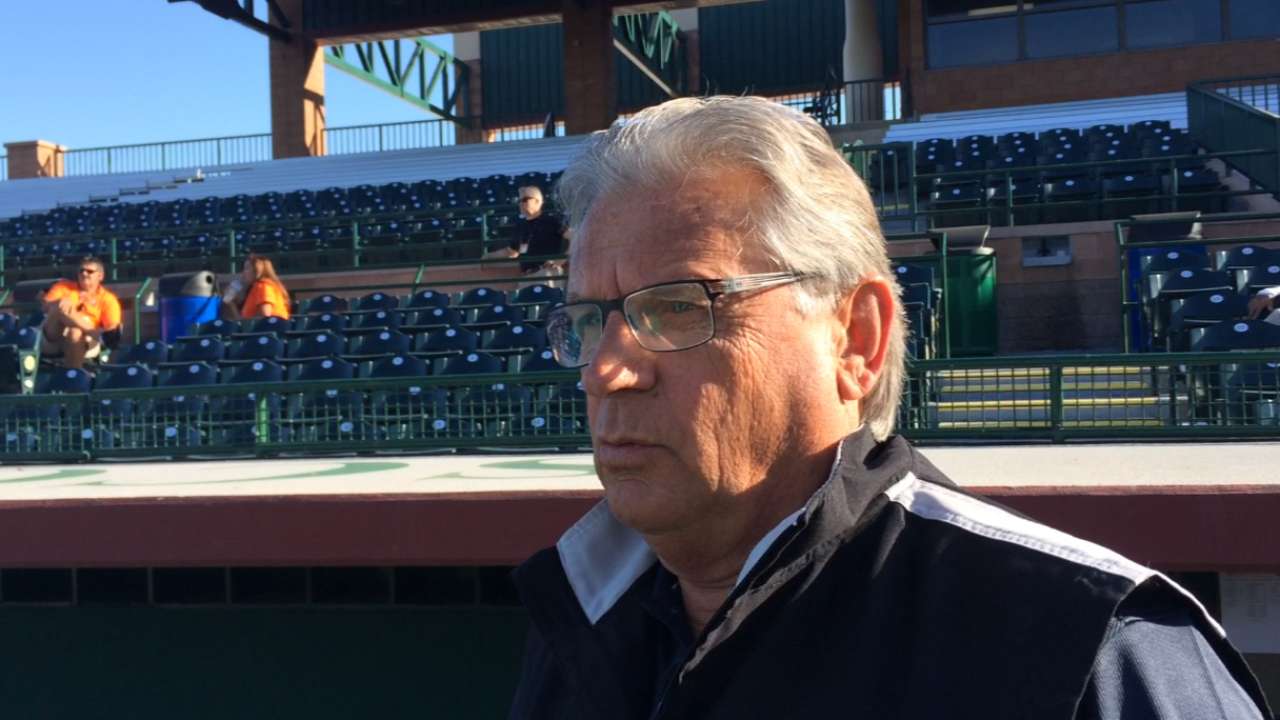 SAN FRANCISCO -- When it comes to the 2016 season, Duane Kuiper is not "OUTTA HERE," as he would say on his home run call during a broadcast.
Rather, Kuiper is very much into following the Giants' fortunes for the upcoming season, which begins for San Francisco on Monday against Milwaukee. He envisions big things from the starting rotation, particularly with the additions of Johnny Cueto and Jeff Samardzija ("They really both have a chance to be terrific"); a bullpen that at the very least will be intriguing ("They're not going to let that be the downfall of this team"); and a National League West race that promises to be thrilling ("I think the Dodgers and the Diamondbacks and the Giants are the three teams that are going to fight like crazy").