MLB.com Columnist
Mike Bauman
Examining the career of each perfect-game pitcher
The retirement of Philip Humber reminds us that even pitching a perfect game is no guarantee of future success.
Humber threw a perfect game for the White Sox in 2012, but by the next year, he had an ERA of 7.90 and never pitched in the big leagues again. This week, he told the Padres he would retire rather than accept a Minor League assignment.
Exploring the 21 perfect games in the modern era, there are three types of pitchers who throw perfect games. There are great pitchers about whom you would say, "If anybody is going to throw a perfect game, it would be him." There are very good pitchers who you can imagine rising to the level of perfection for nine innings. And then there are pitchers who you could not expect to throw a perfect game. They achieve greatness for a day or a night, but that doesn't necessarily lift their usual level.
Here are the perfect-game pitchers and what happened post-perfect game:
Cy Young: May 5, 1904, for the Americans (Red Sox) against Athletics
Young was 37 when he hurled his perfecto, but he had three more seasons left of winning 20 or more games. In 1904, he had 40 complete games and 10 shutouts while winning 26 games and posting a 1.97 ERA. That's why they call it the Cy Young Award.
Addie Joss: Oct. 2, 1908, for the Naps (Indians) against the White Sox
Another Hall of Fame pitcher, Joss had an ERA of 1.16 in 1908. "The boys played grandly behind me," was his modest explanation for his perfect game. Joss died tragically young at 31 in 1911 of tubercular meningitis.
Charlie Robertson: Apr. 30, 1922, for the White Sox against the Tigers
This was the best year of Robertson's career (14-15, 3.64 ERA). Robertson never had a season with a winning record, and he finished with a 4.44 career ERA.
Don Larsen: Oct. 8, 1956, for the Yankees against the Dodgers
The only World Series perfect game. But the rest of Larsen's career was pedestrian (81-91, 3.78 ERA.)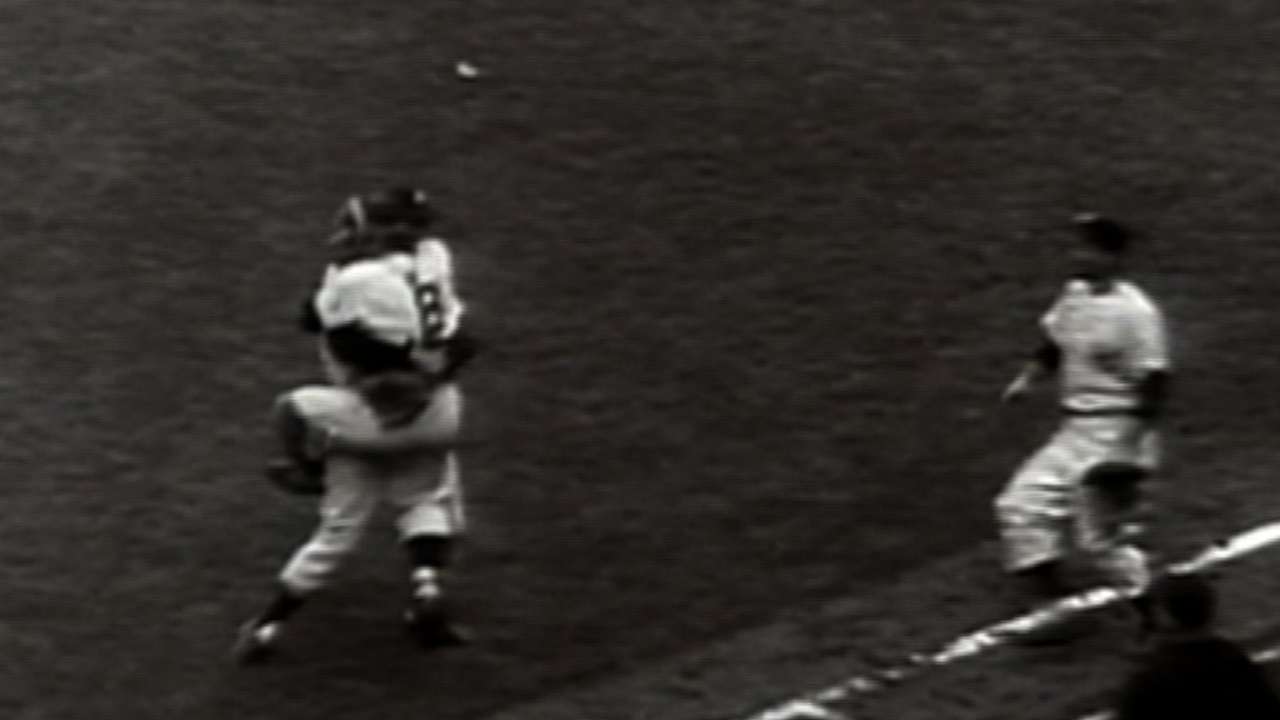 Jim Bunning: June 21, 1964, for the Phillies against the Mets
Another Hall of Famer, Bunning, a father of nine, threw his perfect game on Father's Day.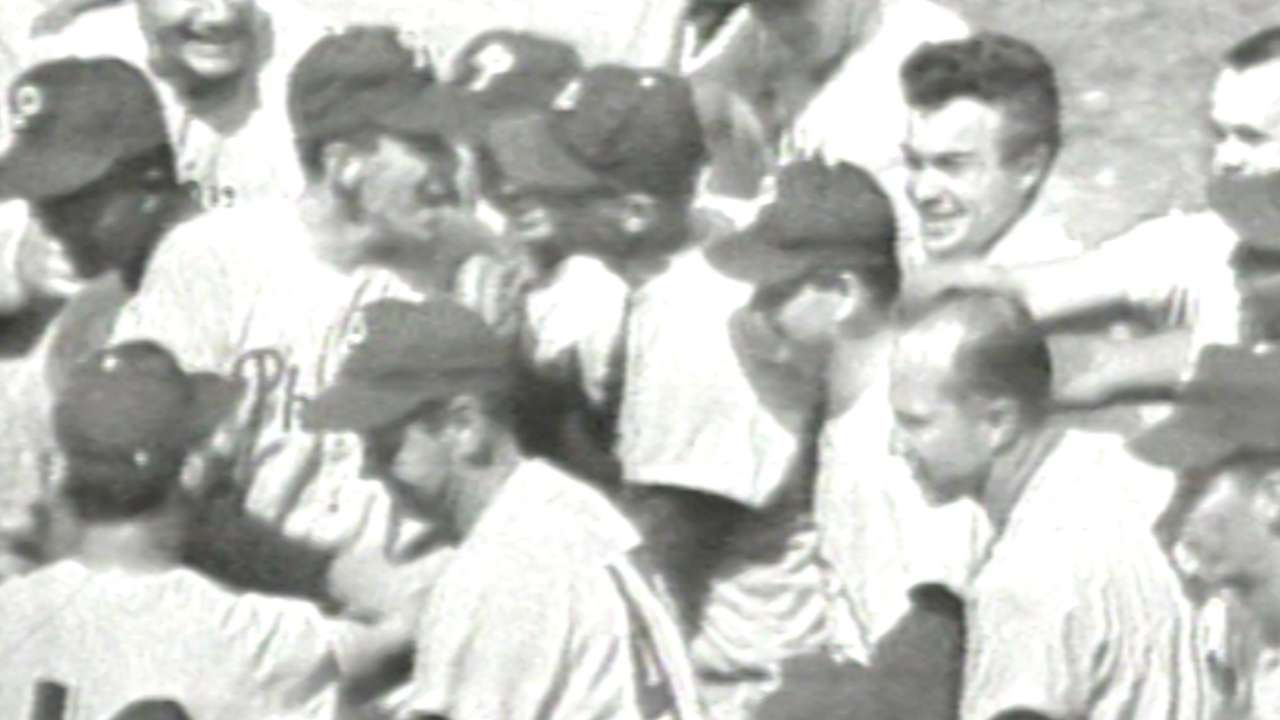 Sandy Koufax: Sept. 9, 1965, for the Dodgers against the Cubs
This was Koufax at his peak. He struck out 14, including fanning the side in the eighth and ninth innings. For the season, he struck out 382, then a record. But he had only one more season on his way to the Hall of Fame due to elbow injuries.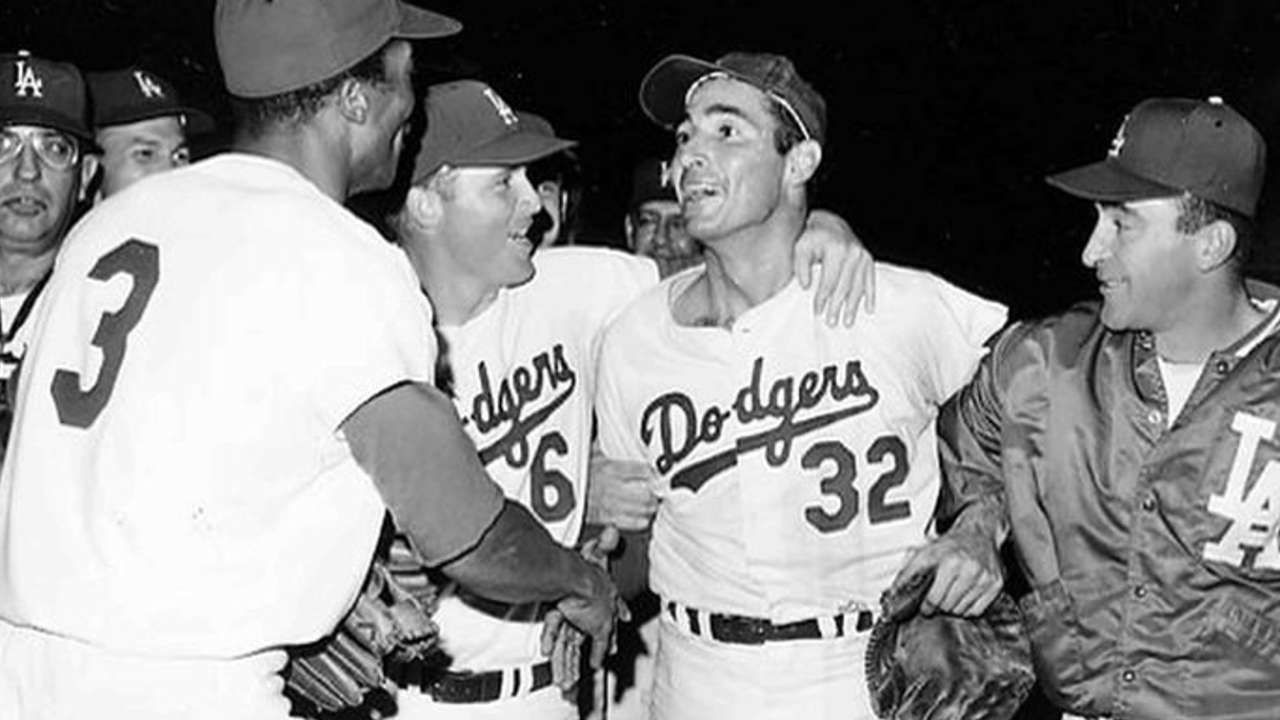 Catfish Hunter: May 8, 1968, for the A's against the Twins
This was the young Catfish (22) not yet into his streak of five seasons with 21 or more victories. This was the perfect game as Hall of Fame harbinger.
Len Barker: May 15, 1981, for the Indians against the Blue Jays
"I felt like I could throw the ball exactly where I wanted to," Barker said. "And that's exactly what happened." Limited by an elbow injury, his career never realized its early promise and he finished 74-76 with a 4.34 ERA.
Mike Witt: Sept. 30, 1984, for the Angels against the Rangers
On the final day of the season, Witt struck out 10 and needed just 94 pitches to complete his perfect game. He was only 24 at the time. He went on to have a fine career -- not a great career, but a substantial career -- primarily with the Angels.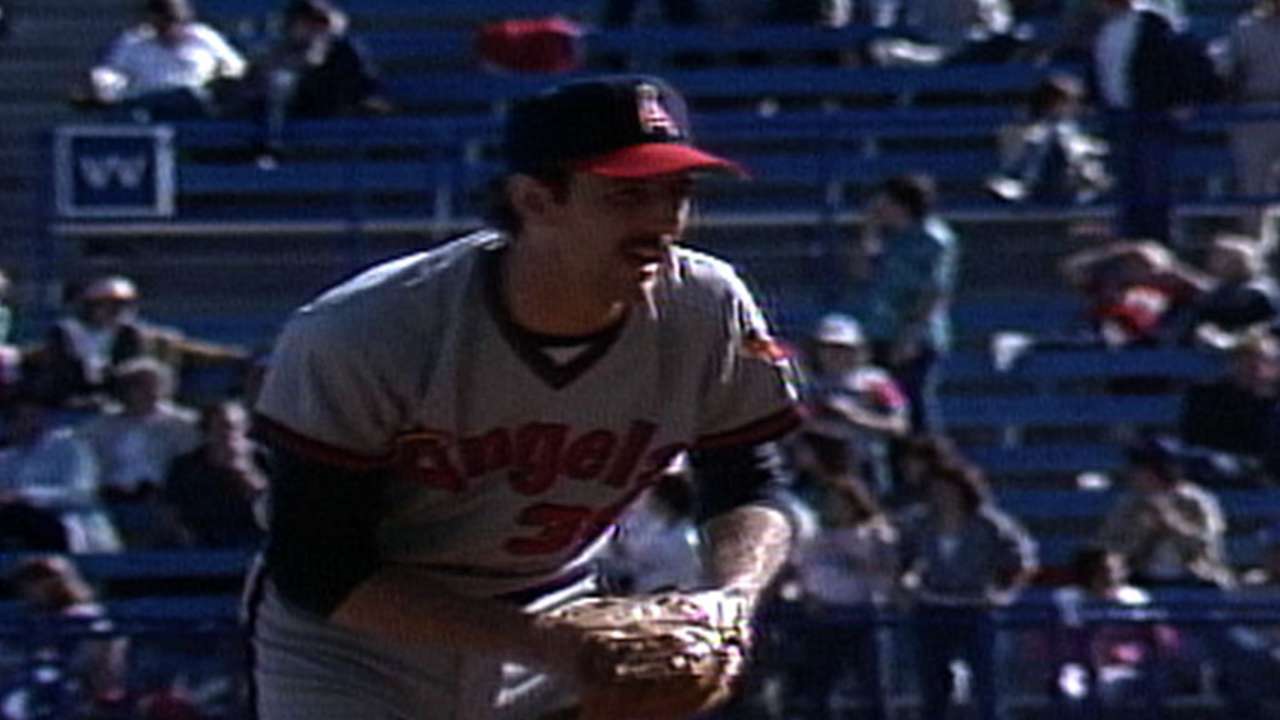 Tom Browning: Sept. 16, 1988, for the Reds against the Dodgers
The lefty threw 72 strikes out of 100 pitches and never went to a three-ball count in his gem, which came against a team that went on to win the World Series. Browning's fine career was derailed by a broken arm in 1994.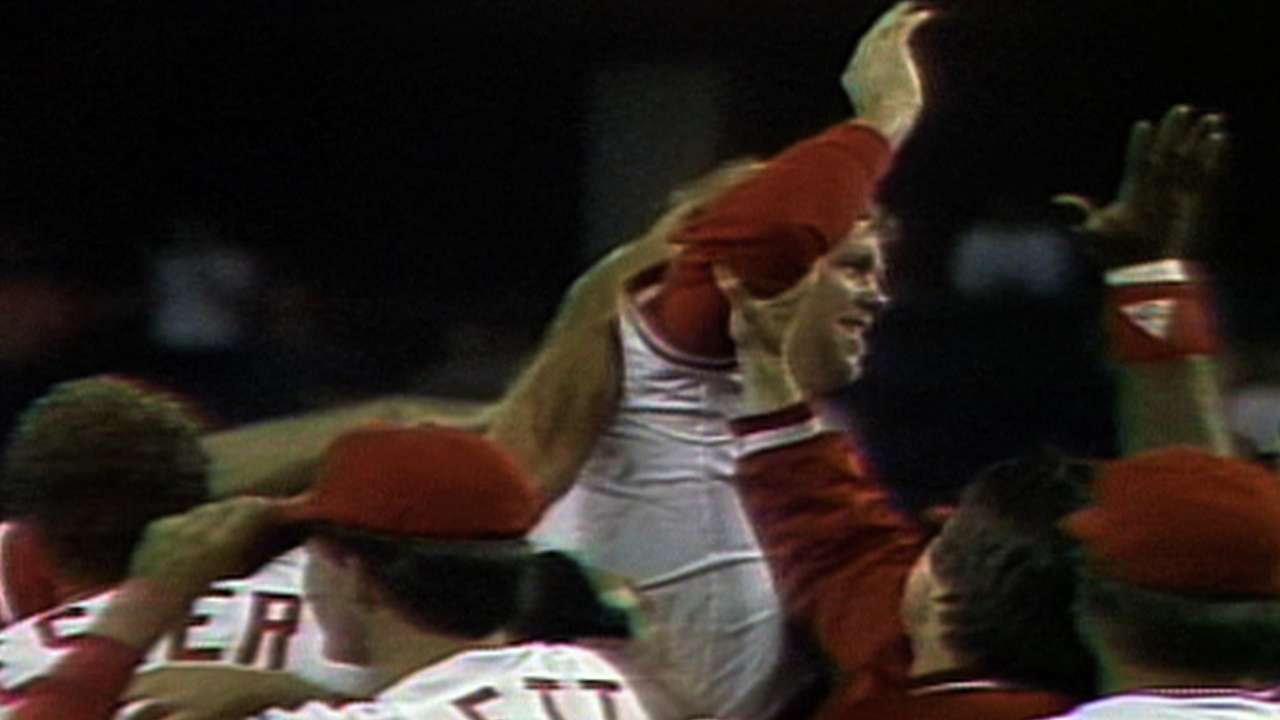 Dennis Martinez: July 28, 1991, for the Expos against the Dodgers
"El Presidente" was 37 when he tossed his perfect game, but he had four more good seasons left after this one. Martinez had an outstanding career, finishing with 245 victories.
Kenny Rogers: July 28, 1994, for the Rangers against the Angels
Rogers had just made the transition from the bullpen to starting in 1993. He was the seventh Major League pitcher to win 200 or more games (219) without winning 20 or more in a season.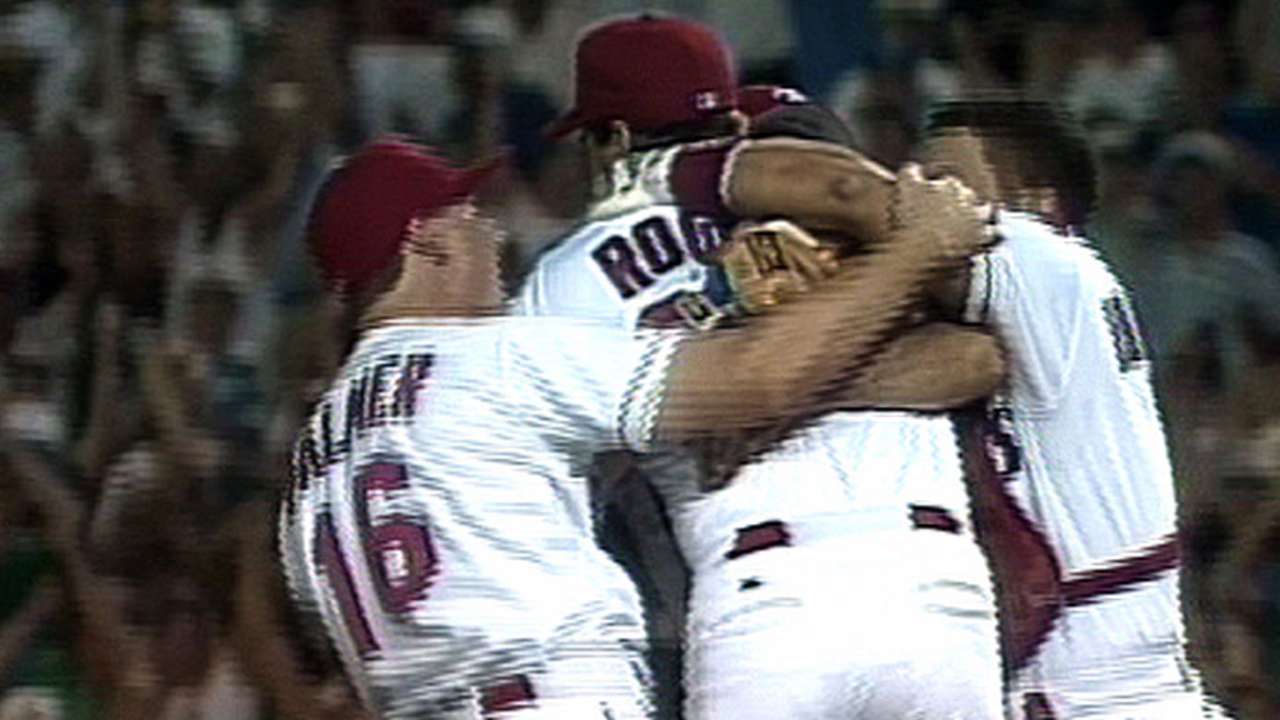 David Wells: May 17, 1998, for the Yankees against the Twins
Wells, always a strike-thrower, struck out 11 in his gem. The outspoken "Boomer" drifted from team to team for much of his career, but he won 239 games while losing only 157. He walked a batter just once every 4.78 innings.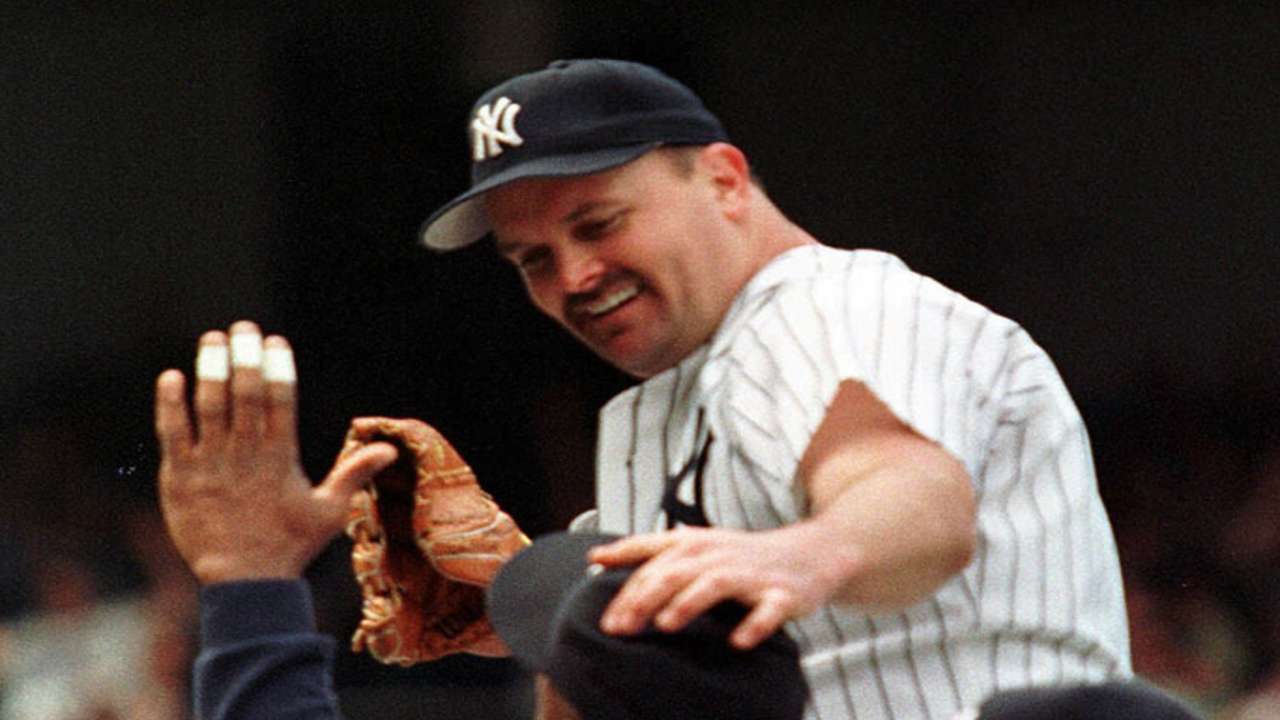 David Cone: July 18, 1999, for the Yankees against the Expos
Cone struck out 10 on "Yogi Berra Day," in which Larsen threw the ceremonial first pitch to Berra to relive the 1956 World Series perfect game. At 36, Cone was nearing the end of a career that featured a .606 winning percentage and a career 3.46 ERA.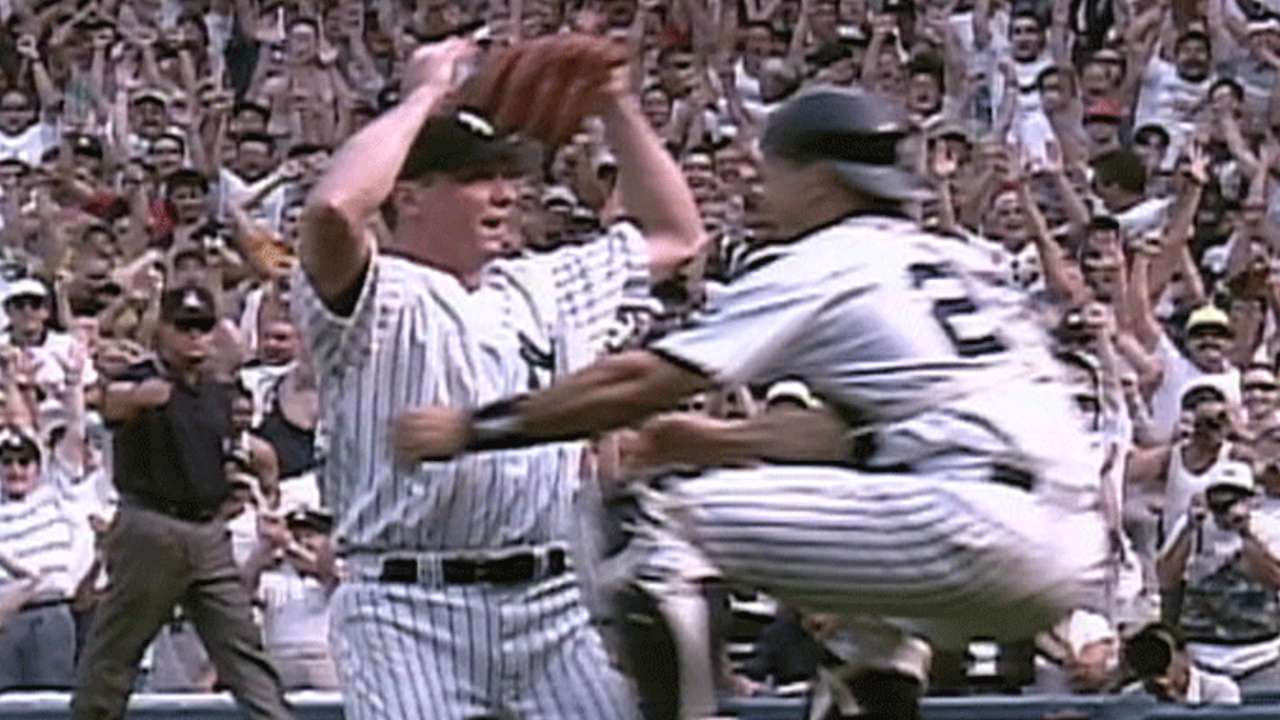 Randy Johnson: May 18, 2004, for the D-backs against the Braves
In his 17th season, at age 40, the towering lefty still found domination in a 13-strikeout performance. Johnson's subsequent work with the Yankees was not close to this level, but his Hall of Fame credentials were impeccable, as 97.3 percent of the voters agreed.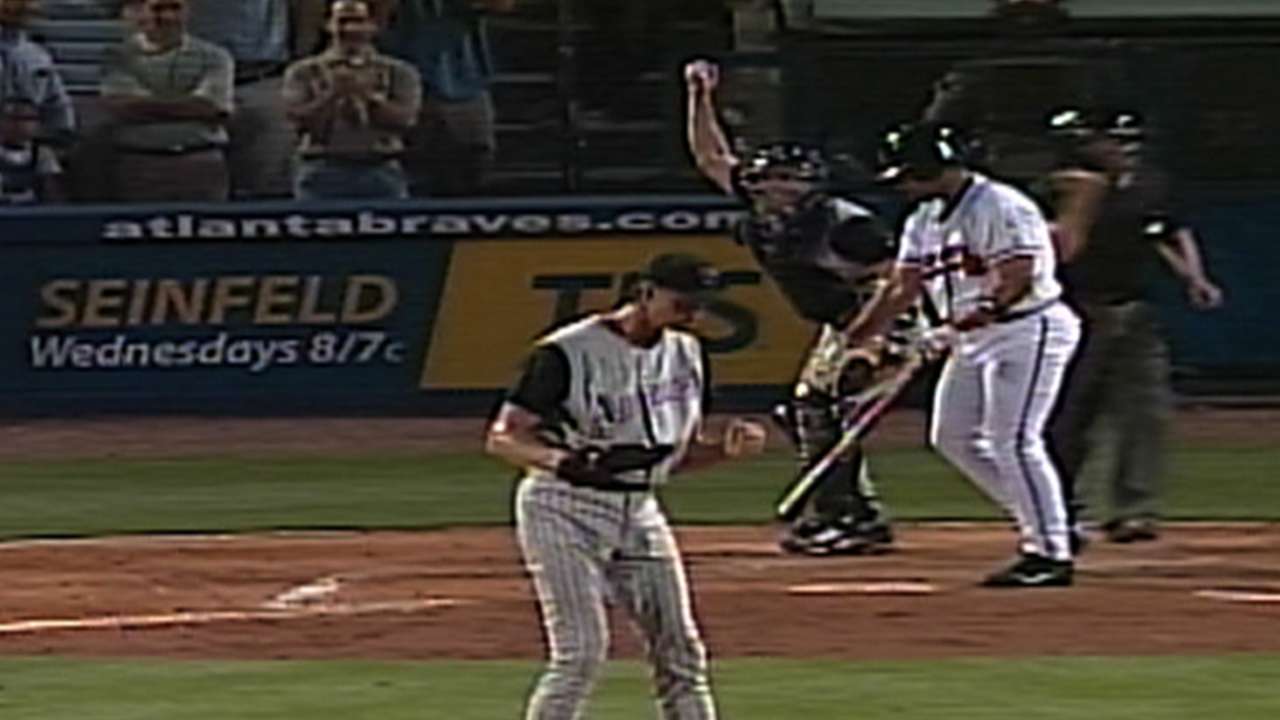 Mark Buehrle: July 23, 2009, for the White Sox against the Rays
Dewayne Wise, who was brought in as a defensive replacement, made a spectacular catch at the wall in center to preserve the gem. Buehrle was one of the most consistent pitchers in the game. His pitch-to-contact stuff didn't profile as perfect-game material, but he had another no-hitter and he had double-digit victories and at least 31 starts in 15 consecutive years.
Dallas Braden: May 9, 2010, for the Athletics against the Rays
The lefty threw 77 of 109 pitches for strikes in this Mother's Day perfect game. Shoulder problems later became chronic and forced him to retire. Braden last pitched in the Majors in 2011.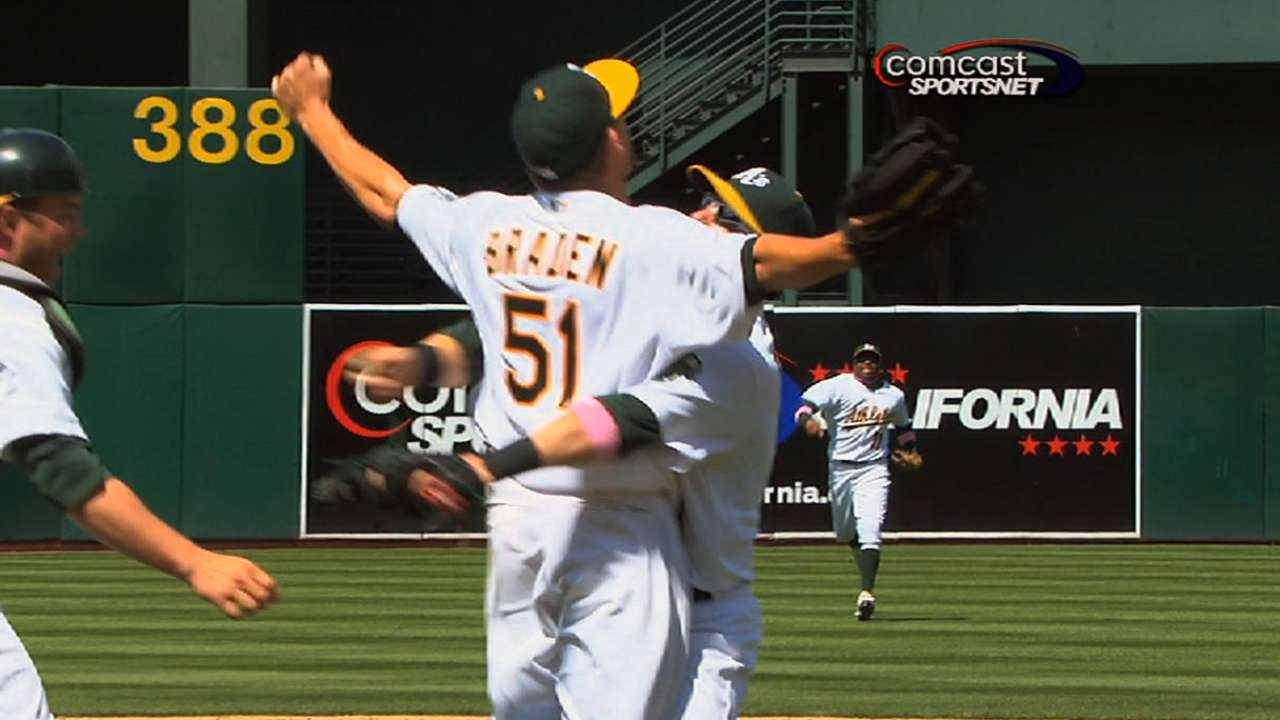 Roy Halladay: May 29, 2010, for the Phillies against the Marlins
Halladay struck out 11 and was in command throughout. He had a dominant pitching decade, and although his career was cut short by injury, he will receive serious Hall of Fame consideration.
Humber: April 21, 2012, for the White Sox against the Mariners
Matt Cain: June 13, 2012, for the Giants against the Astros
Cain struck out 14, tying Koufax for the record in a perfect game. An extremely promising career has been slowed the past two seasons by injuries, but Cain, at 31, still has time to get back on track as a top big league starter.
Felix Hernandez: Aug. 15, 2012, for the Mariners against the Rays
"King Felix" struck out 12, as this became the first season with three perfect games. Hernandez won the AL Cy Young Award in 2010, but his best overall year may have been '14, as his brilliant career continues.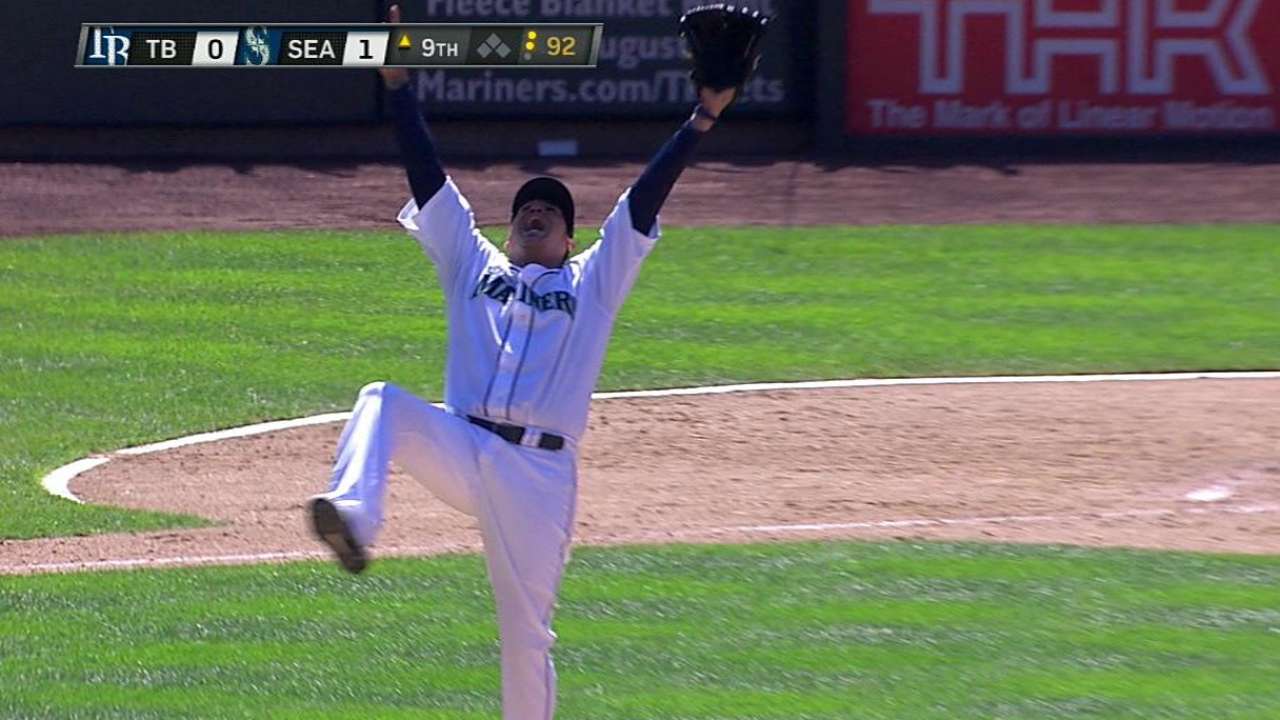 Final perfect-game score: Eight great pitchers, eight very good pitchers and five great-for-a-game pitchers.
Mike Bauman is a national columnist for MLB.com. This story was not subject to the approval of Major League Baseball or its clubs.