Can Verlander join 3-no-hitter club?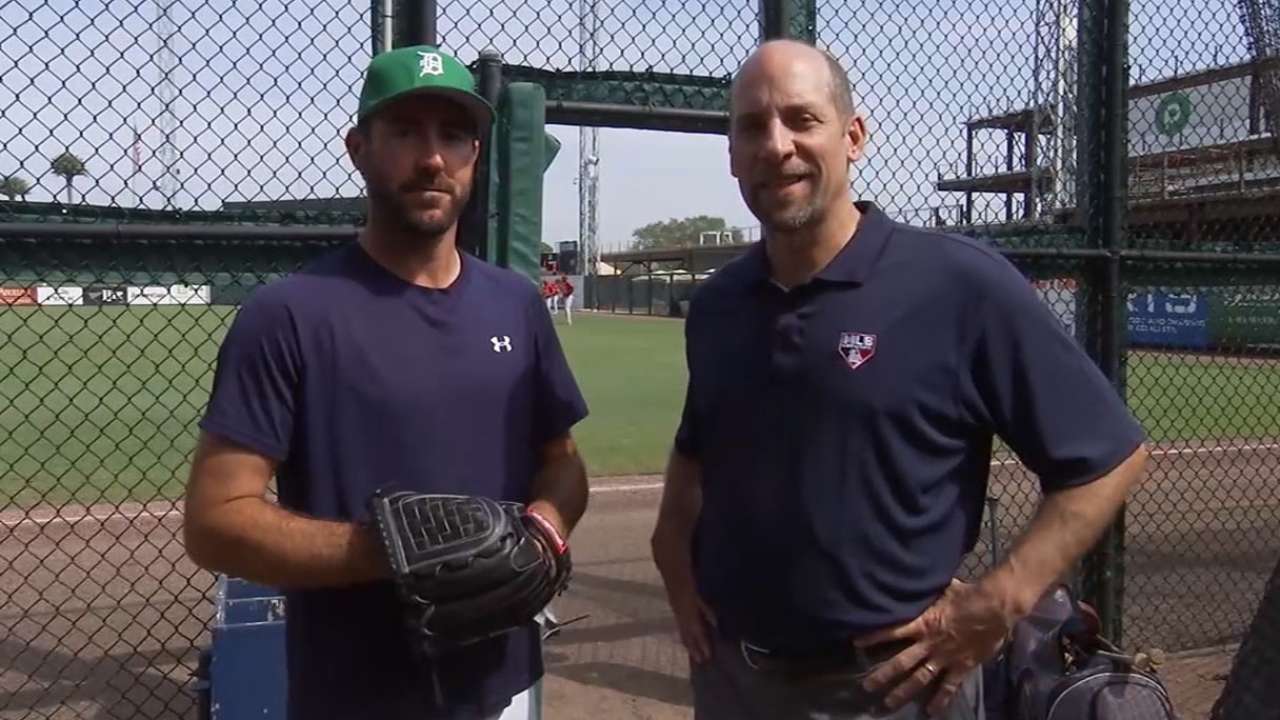 LAKELAND, Fla. -- Justin Verlander has flirted with a third no-hitter enough times that he knows the exclusive club he'll be joining if he finishes off another.
The Tigers right-hander grew up idolizing Nolan Ryan, who has seven. He received an award a few years ago named in honor of Bob Feller, whose three no-hitters include the only Opening Day no-no in Major League history, back in 1940. Sandy Koufax had four in his too brief but brilliant career. Cy Young and Larry Corcoran both had three no-hitters.
"It's always been something that's been on my brain, I guess," Verlander said after he took one into the ninth inning last August. "I think when you get to three, the number of guys that've done it shrinks significantly. It'd be nice to be in that group, especially some of the names in there."
Verlander has been trying for five years, ever since he dominated the Blue Jays for a second no-hitter on May 7, 2011. He was on no-hit watch seemingly every five days for much of that summer, and he took a bid into the ninth inning against the Pirates in 2012. Just when those days seemed like they were gone, he had the Angels blanked for eight innings last August before Chris Iannetta broke it up.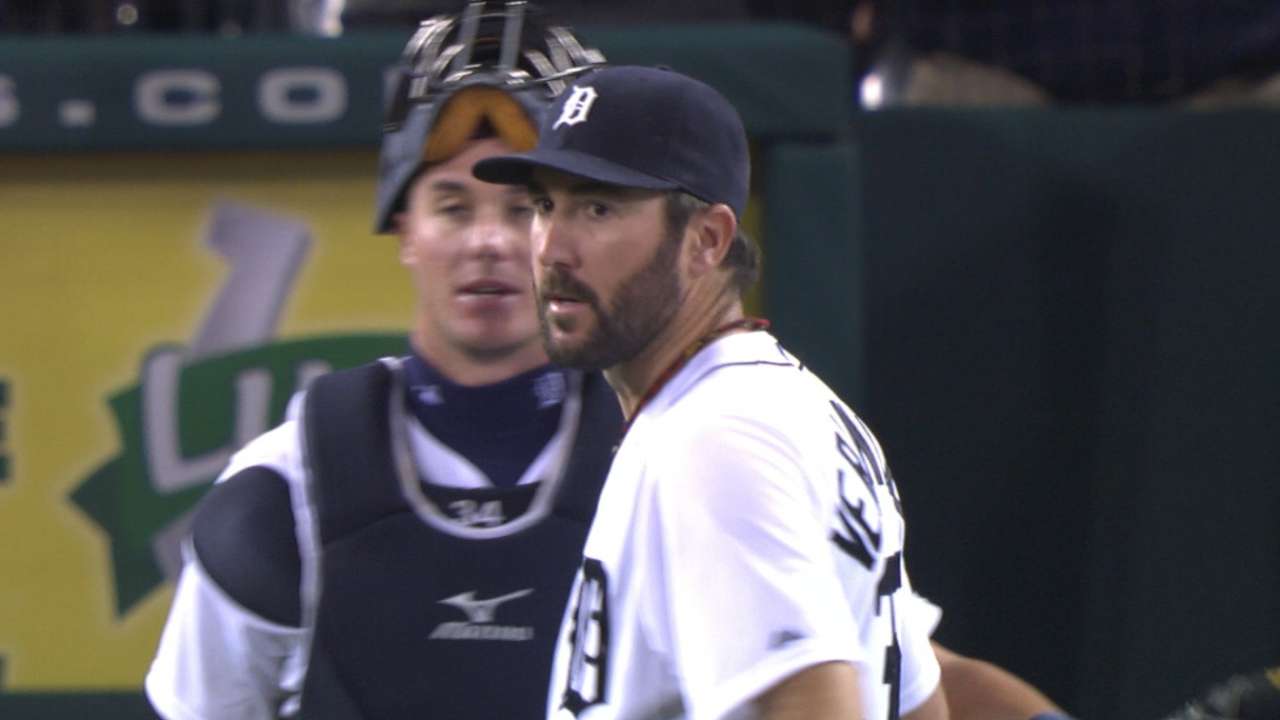 "I think Nolan Ryan had some ridiculous amount of no-hitters broken up in the ninth inning," Verlander said at the time. "It happens. That's the toughest part of a no-hitter, getting through that last inning. How many times have you seen guys break it up in the ninth? It happens. Guys really lock in, and if you make a mistake, guys can hit it."
The flip side is that Verlander locks in and focuses as a game like that goes on. Even without the 100-mph fastball in his back pocket to finish off a game, Verlander has enough to throw 97-98 while maintaining his focus. The factor for opponents to fear now is his ability to mix in secondary pitches for strikes, including the tight, sharp curveball that he used to frustrate the Brewers during his first no-hitter, on June 12, 2007.
He's had enough bids to believe that one of them is going to last nine. The way Verlander pitched down the stretch last season, there's no reason to believe he can't do it this year. Between his stuff and the forecast for unseasonable cold in Michigan next week, a potentially frigid Sunday night matchup with the Yankees April 10 at Comerica Park could be a nightmare for hitters.
Verlander badly wants to join that group.
Jason Beck is a reporter for MLB.com. Read Beck's Blog, follow him on Twitter @beckjason and listen to his podcast. This story was not subject to the approval of Major League Baseball or its clubs.