Can 2016 Cubs make history and win it all?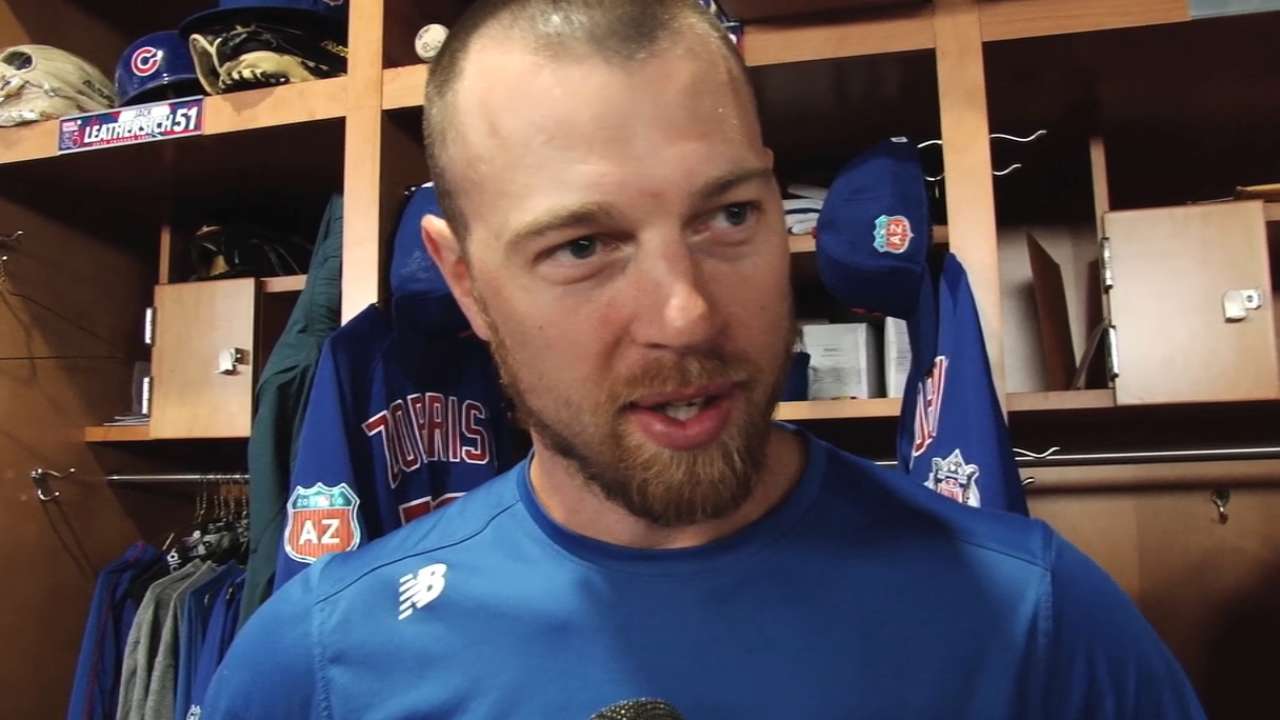 LAS VEGAS -- Is this the year?
Is this the year that fans chant Russell to Zobrist to Rizzo the way they hummed Tinker to Evers to Chance? Is this the year Jake Arrieta and Jon Lester provide late-season heroics the way Mordecai Brown and Orval Overall did at the West Side Grounds in Chicago and Bennett Park in Detroit? Is this the year that darn goat disappears?
The city of Las Vegas was founded in 1905, so there were probably a few gamblers there three years later who liked the Cubs' chances in the 1908 World Series against the Tigers and their star, Ty Cobb.
Boosted by a 97-win season and a trip to the National League Championship Series last year, followed by a $272 million offseason spending spree that netted free agents Jason Heyward, John Lackey and Ben Zobrist, the Cubs are the preseason favorites to win it all. When was the last time you heard that in Wrigleyville and believed it?
In February, before a Cactus League game had been played and before Dexter Fowler returned, Anthony Rizzo said all the talk about the Cubs getting to the World Series was normal. After all, it is Spring Training.
"We talked in 2013 about doing that after we lost 100 games in 2012," Rizzo said. "The belief here now is a lot higher than it has been in years past."
That belief is fueled because of the rapid development of youngsters like Rizzo, Kris Bryant, Addison Russell and Kyle Schwarber, and the rotation that has three horses in Arrieta, Lester and Lackey.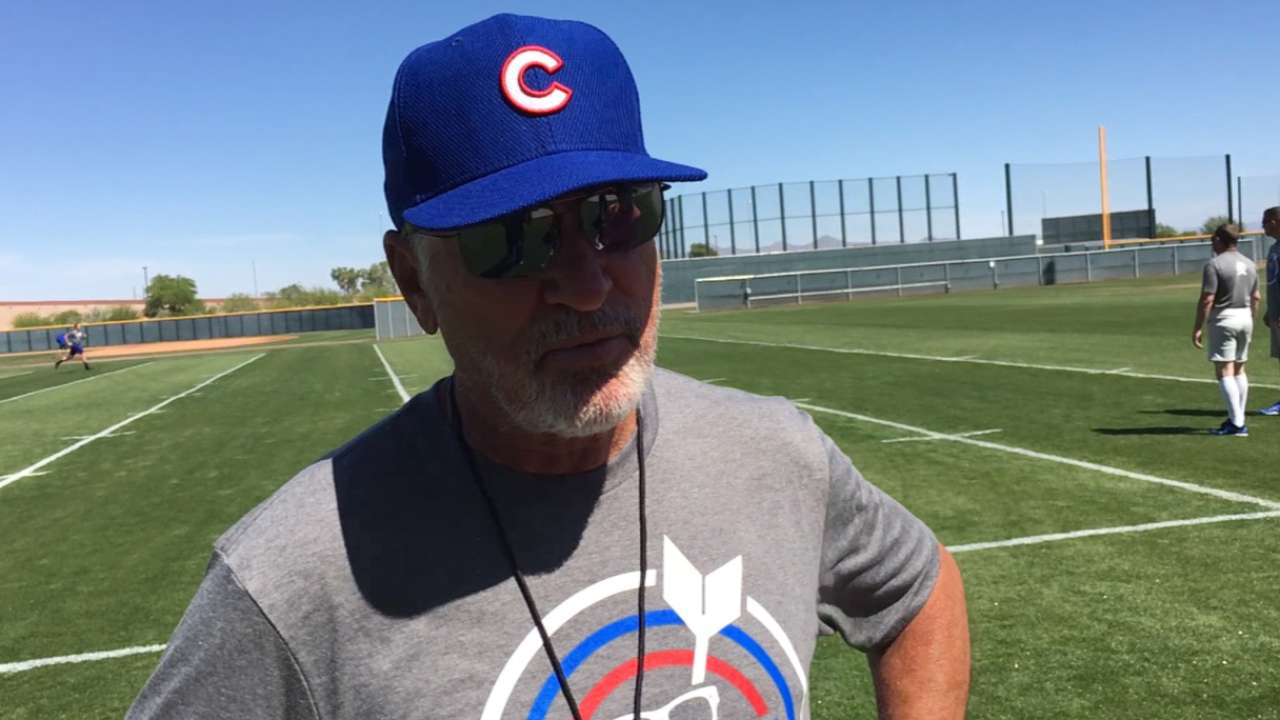 "It's business as usual," Cubs manager Joe Maddon said of his approach this year. "I don't want any more, nothing less. When you attach words like 'pressure' and 'expectations' to a situation, I think the threat is you have to do something differently. ... I don't think you have to do anything differently."
It's hard to do that when the media list includes folks like David Axelrod, the former senior advisor to President Barack Obama, who was in Mesa, Ariz., working on a story for the New Yorker.
Besides providing players with new T-shirts and motivational messages, Maddon and his staff have kept camp interesting. Nobody wanted to miss the morning stretch. One day, there's a mime, another day, a motivational speaker is breaking a concrete block on Maddon's chest. There was a D.J. pumping music to get the blood flowing, and a pair of 3-month-old black bear cubs for the players to cuddle.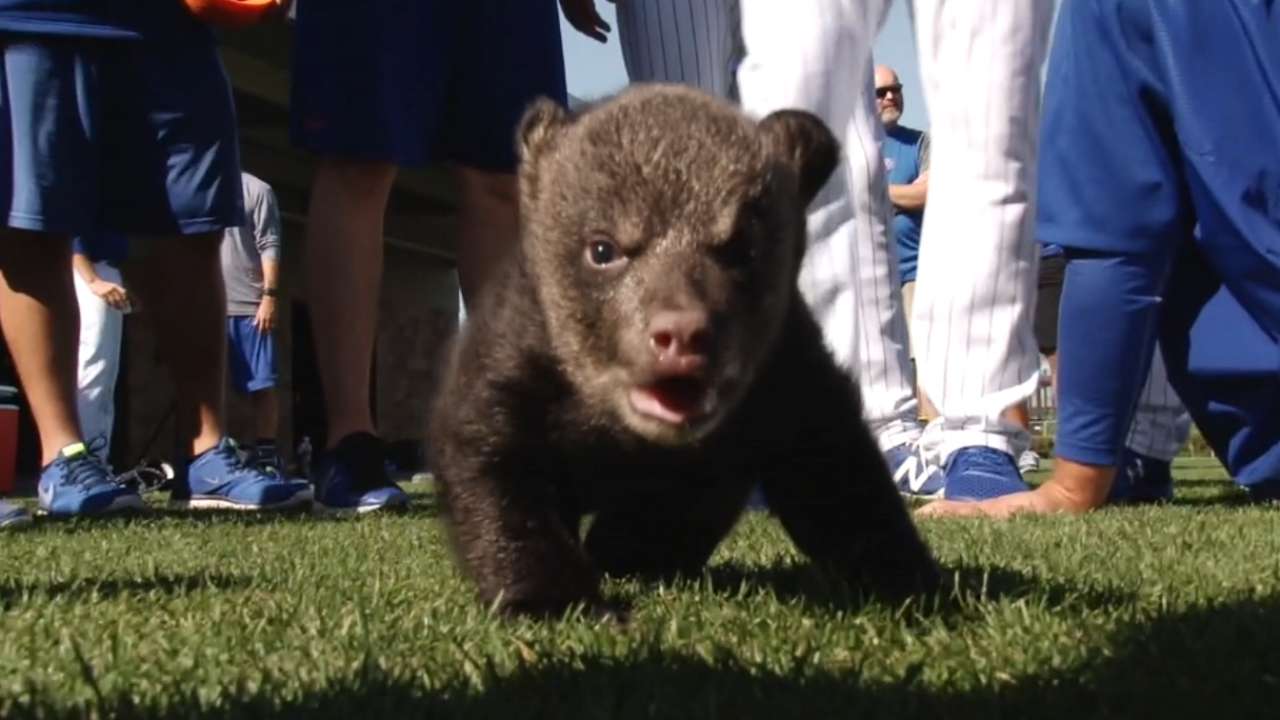 One thing Maddon hasn't talked about is winning. He's focused on the process -- and there should soon be a T-shirt that says "the process is fearless." He was hoping to get it in Japanese.
Others may be talking about the World Series. Not the Cubs players.
"I don't even focus on it," Bryant said. "On paper, it looks good. We have a really good team. I think we have the right guy leading us and the right pieces added to complement us."
Maddon doesn't expect Bryant, Russell or Schwarber to skid because of a sophomore jinx. They all survived bumps in the road last season. And the Cubs are still bummed about being swept by the Mets in the NLCS.
"We're holding each other accountable," Bryant said. "I think a lot of that comes back to how we ended last year. We didn't end the way we wanted it to end, and this year, we're going to do all we can to go even further. ... I've never been around an atmosphere like this. It's exciting."
The Cardinals and Pirates aren't going away. If the Cubs are going to end the longest championship drought in pro sports, they have to do it themselves.
"We have not won a World Series in a century, so there's nothing to get complacent or cocky about," Maddon said. "Bring that all on the table, talk about it, say it up front. That's why I believe it's important to embrace the target."
Carrie Muskat is a reporter for MLB.com. She writes a blog, Muskat Ramblings. You can follow her on Twitter @CarrieMuskat and listen to her podcast. This story was not subject to the approval of Major League Baseball or its clubs.