Sale's time to win AL Cy Young Award has come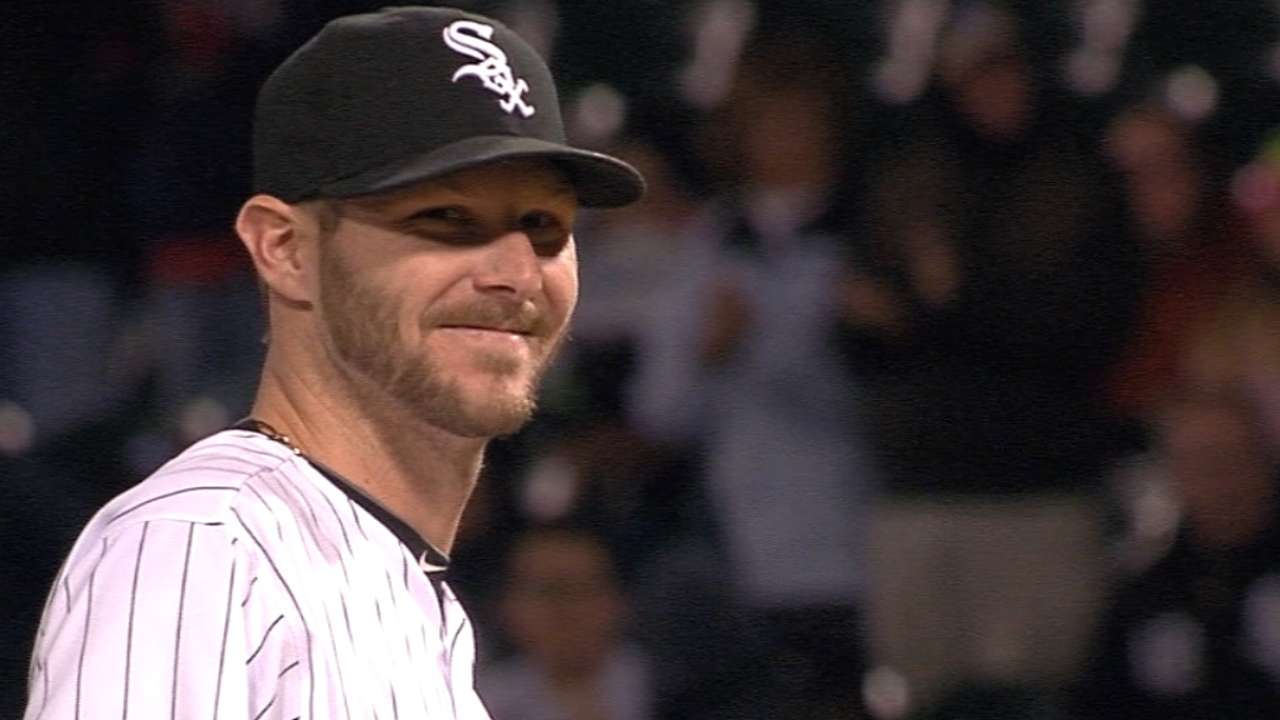 GLENDALE, Ariz. -- Picking Chris Sale to win the 2016 American League Cy Young Award doesn't exactly qualify as going out on a limb in the fearless prediction category.
But in 2016, after finishing fourth (2015), third ('14), fifth ('13) and sixth ('12) in his previous four years as a starter, the White Sox southpaw will become the organization's fourth Cy Young Award winner and the first since Jack McDowell in 1993. It's an honor that crosses Sale's mind, but certainly doesn't drive the level-headed, team-first face of the franchise.
"Of course. It would be hard not to [think about it]," Sale said. "You appreciate … You see who wins them and the time and effort they put in to winning them.
"If you run into that, it's great. It's hard to believe that people set out that my goal is to win the Cy Young this year. That would be selfish really. The goal is to keep getting better, and it's another thing, too, where those things just happen.
"When you are doing things you need to do, stuff like that happens. Pulling together, playing with each other and being a good team. You don't make those things happen, they kind of create themselves. That's my mindset."
Sale set a single-season franchise record with 274 strikeouts over 208 2/3 innings and 31 starts in 2015. He walked 42 and yielded 185 hits.
The goal for Sale is not topping that mark or trying to surpass 300. In fact, he's looking for early contact and manageable pitch counts to keep him strong into a possible October postseason appearance.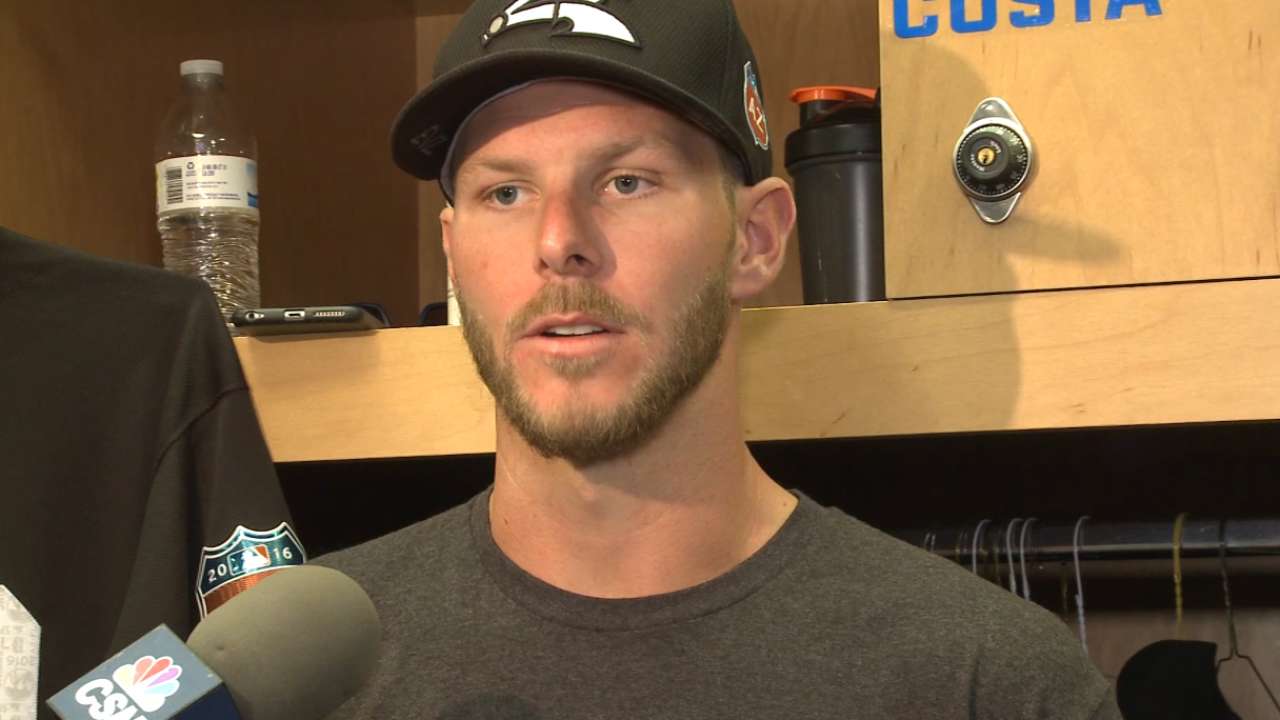 Having a better offense and a better defense behind him shouldn't hurt Sale's AL Cy Young Award cause. Then again, opposing hitters can verify Sale doesn't need much help.
"This is no disrespect to anybody else in the league, but I'm shocked he hasn't won one yet," White Sox starter John Danks said. "With his stuff and his edge, there's really no other way to put it. He's elite. He's one of the best in all of baseball. I mean, anything he does in this game isn't surprising to me."
"He should be in the mix, if he stays healthy," said Giants hurler Jake Peavy, a friend and former teammate of Sale. "He's got what it takes on all fronts to be a special player and a Cy Young Award winner/candidate. Chicago is lucky to have a guy like Chris Sale in any capacity."
That greater pitching knowledge possessed by the 27-year-old Sale, beyond his raw talent, enhances the chance for this Cy Young Award prediction to become reality.
"I'll take my chances with Chris Sale with anybody in the league," Peavy said. "The mentality, the competitive nature and now the growth of watching him pitch. He understands what he's trying to do and get accomplished, and he can do it, no matter how he feels. That's Chris, a bona fide No. 1. It's fun to watch him."
Scott Merkin is a reporter for MLB.com. Read his blog, Merk's Works, follow him on Twitter @scottmerkin, on Facebook and listen to his podcast. This story was not subject to the approval of Major League Baseball or its clubs.