MLB.com Columnist
Fred Zinkie
Fantasy advice: Heaney, Moore or Smyly?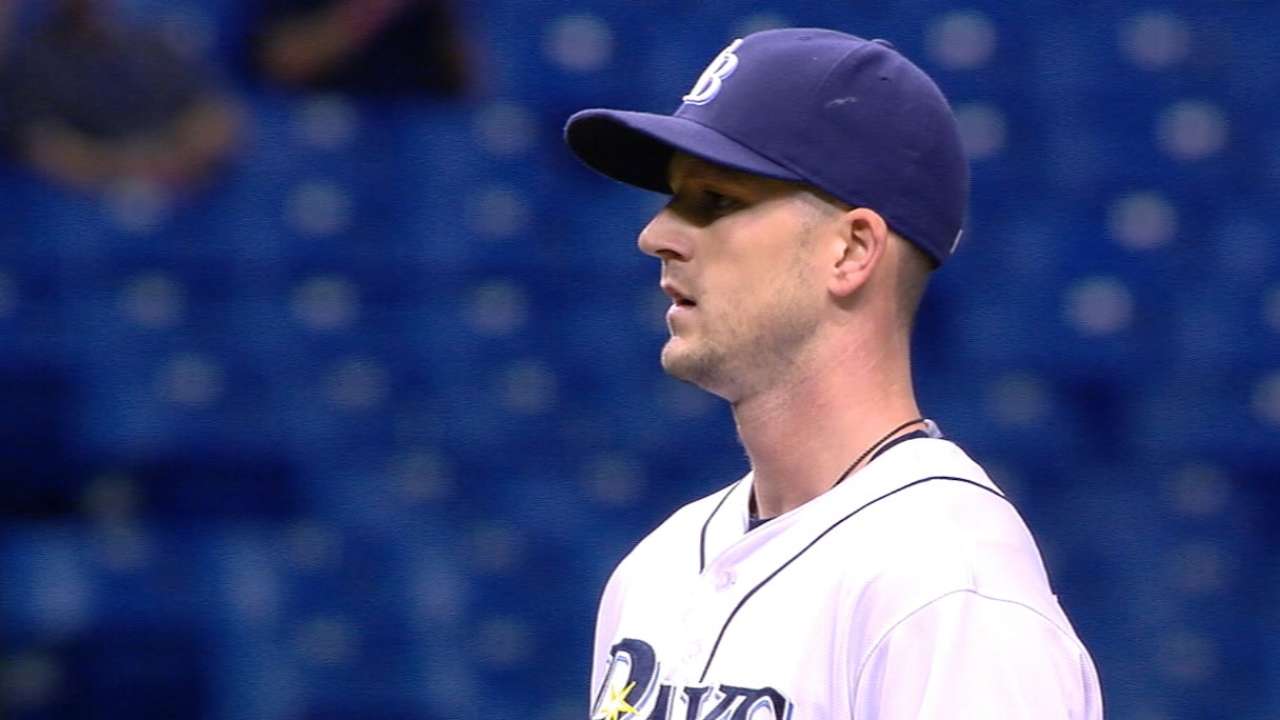 MLB.com fantasy guru Fred Zinkie fielded questions from fans during a live Twitter chat at @Fantasy411 on Tuesday. Check out the chat transcript below and check out the @Fantasy411 Twitter handle and MLB.com's fantasy home. Questions and answers have been edited for clarity.
@citizen_fir: Please rank these three starters: Andrew Heaney, Matt Moore and Drew Smyly.
Fred Zinkie: Smyly is first by a wide margin. Moore is second, and Heaney is third.
@ewall07: Of all the Mets starters, which one has the most potential for a dominant season?
Zinkie: To me, Matt Harvey has the most upside. If everything breaks right, he could be a top-five starter this season.
@CJ_Oliva: Please pick a second relief-eligible player for my 14-team mixed league: Vincent Velasquez, Sean Doolittle, Huston Street or Jeremy Jeffress.
Zinkie: Go with Street. He is prone to injury, but he is fairly reliable overall.
@EdGliwa: Which player will be a bigger letdown this year, Carlos Correa or Kris Bryant?
Zinkie: I do not anticipate either player being a major letdown, but I have more concerns about Bryant than Correa. Bryant maintains a high strikeout rate.
@shaman103: Please pick one: Ryan Braun, Matt Kemp, Alex Gordon, Jay Bruce or David Peralta.
Zinkie: I will go with Kemp. He had an excellent season in 2015. I want to pick Braun, but his injury potential worries me.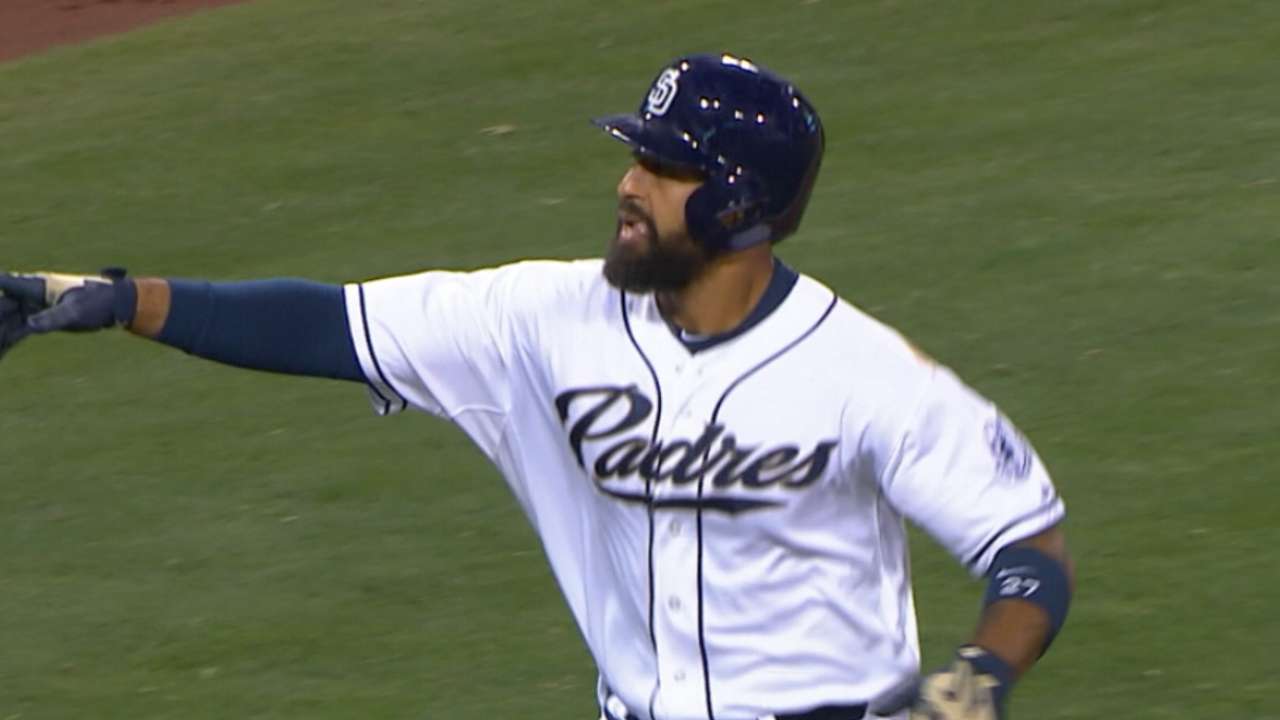 @andymacksbreng: Why are people so low on Randal Grichuk? I think he has major potential.
Zinkie: You may be right. A high strikeout rate is the concern. His batting average could dip this season.
@Ton_ality: Out of Orlando Arcia, Trea Turner and Trevor Story, who is going to make the biggest impact at shortstop this season?
Zinkie: I will take Story. Simply because of the opportunity to produce early in the season. By the All-Star break, I would likely rather own Arcia.
@alexgalan_18: Is Jose Fernandez really worth the high risk in order to have the potential of a high reward?
Zinkie: Yes, he is. When at his best, Fernandez is one of the five best pitchers in baseball.
@RedArmyAngels: Please help me choose two cheap steals sources out of Alcides Escobar, Jarrod Dyson, Jonathan Villar, Rajai Davis, Leonys Martin and Ketel Marte.
Zinkie: I would grab Marte, for sure. And I would use Escobar at the outset of the season, then replace him with Dyson when he returns.
@judway1: Do you expect big things from Jake Lamb this season?
Zinkie: I do not expect him to make much of an impact in mixed leagues. His playing time is not secure, and I do not expect him to contribute much power.
@UnstoppableBULL: Is Jose Berrios worth a bench spot in a non-keeper 12-team league? How quickly will he be called up?
Zinkie: I expect Berrios to arrive to the Majors by the end of May at the latest. Yes, you should stash him.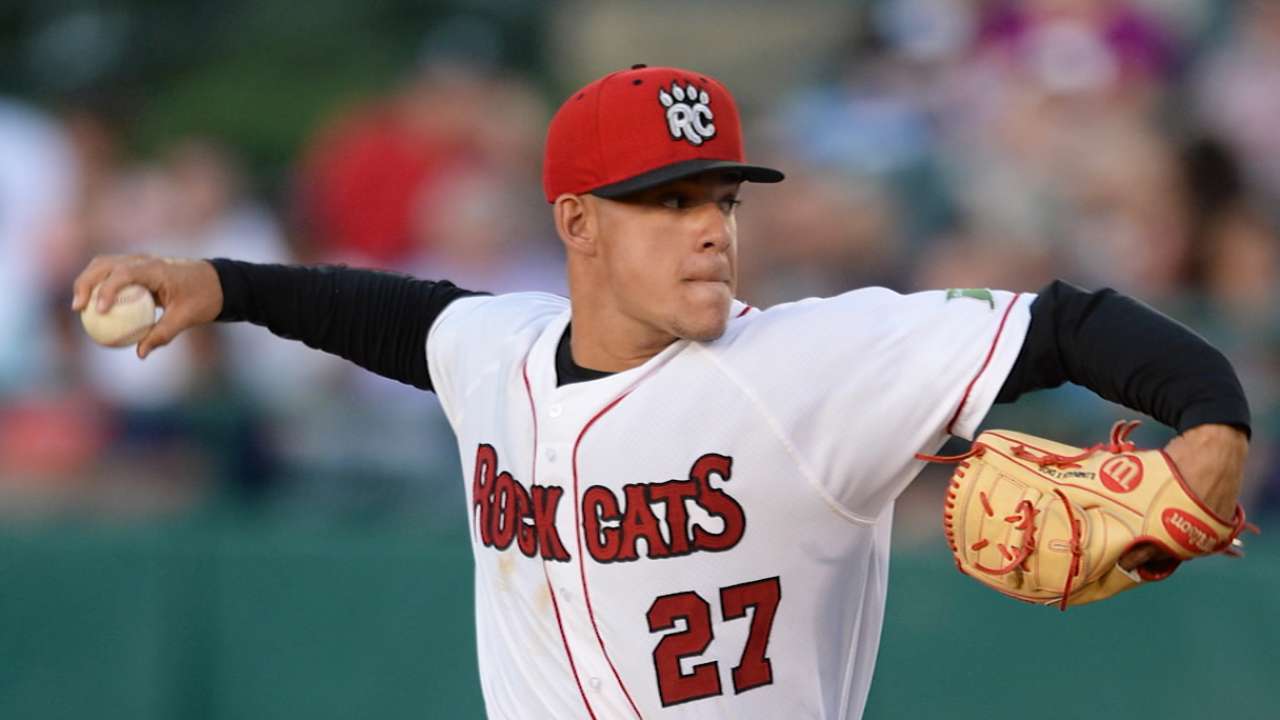 @hrmiller24: Would you drop R.A. Dickey or Wade Miley for Jon Gray?
Zinkie: I would not make that switch. I generally try to avoid Rockies starters. I'm going to make Gray prove himself before I recommend adding him.
@jsph_mrtn: Should I trust Matt Wieters as my backup catcher, or should I drop him for Francisco Cervelli, Yasmani Grandal or Derek Norris?
Zinkie: For now, you should stick with Wieters. He still has the potential for a strong season.
@GolferJShel10: Please rank these three shortstops: Starlin Castro, Addison Russell, Story.
Zinkie: Russell, Castro, Story. I'm putting Story third because of the lack of a secure full-season role.
@glory_true: I have Nathan Karns, Aaron Sanchez and Velasquez. Which starter will end up being most reliable for me this year?
Zinkie: Karns should be the most reliable. But Sanchez and Velasquez have a better chance of being special.
@hunt39taylor: I took Bryce Harper first overall. Please rank the following options for the turn in Round 2 and 3: Mookie Betts, Bryant, Jose Abreu and George Springer.
Zinkie: Go with Betts and Bryant. They should be very good, and there is a chance that they will play as well as first-round picks.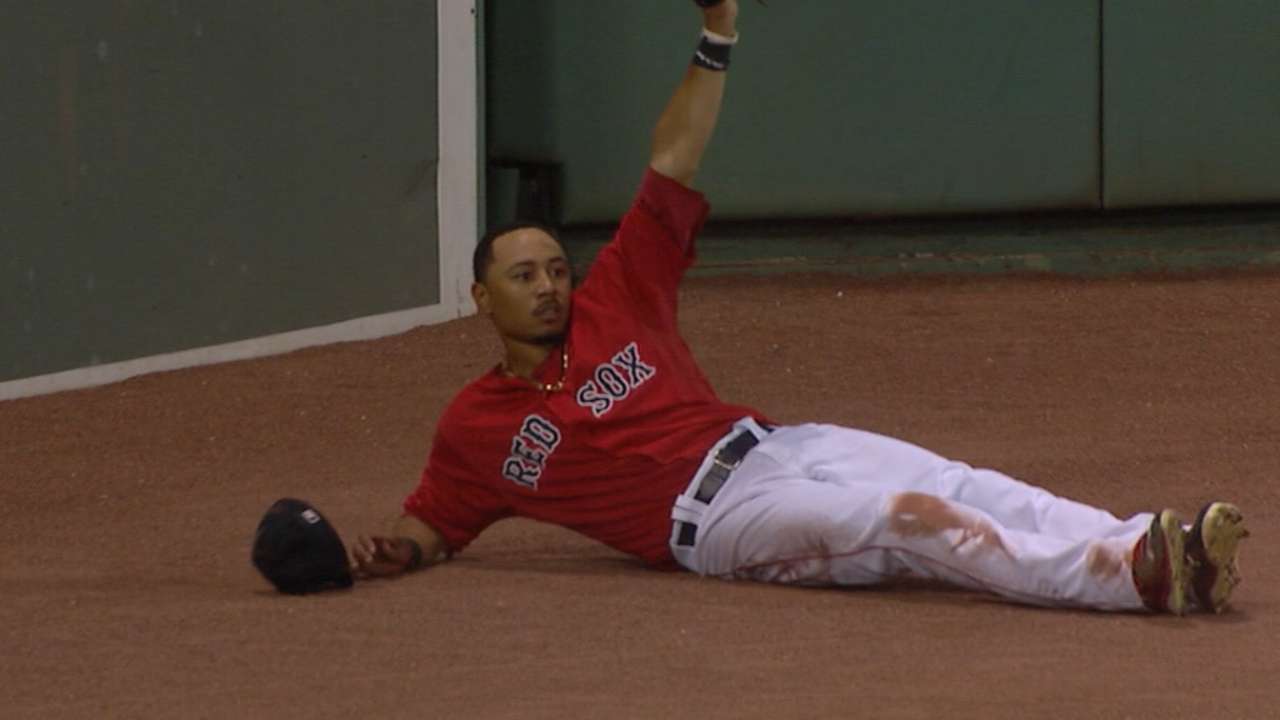 @JEFFBOYLES22: Please choose one pitcher out of Aaron Sanchez, Nathan Eovaldi and Raisel Iglesias.
Zinkie: Go with Iglesias. Despite pitching for a rebuilding team, he could use his high strikeout rate to maintain plenty of value.
@JimBobCrooter: I keep going back and forth on how many starters I should take early in my 12-team league. In general, when should I take my initial two starters?
Zinkie: Try to nab one starter in the first three rounds and a second starter in the next three rounds.
@RobinC680News: Please help me pick two starters from Heaney, Alex Wood, Joe Kelly, Anibal Sanchez, Hector Santiago, Anthony DeSclafani, Mike Leake, Trevor Bauer and Wade Miley.
Zinkie: I would choose Wood and Leake. They are unlikely to deliver massive strikeout totals, but they should be consistent sources of production.
@3MMoses: I need to drop a closer. Who would you drop out of Andrew Miller, Glen Perkins and Santiago Casilla?
Zinkie: Because he is likely to compile the low strikeout total, I would drop Casilla. Miller should be outstanding in April. Perkins is risky, but he can be very effective.
@bourbonlax: Should I drop Justin Bour for Tyler White?
Zinkie: I'm fine with that switch. If White does not get the major April role that we expect, you can drop him and look for someone else.
@jpabloff92: How well do you expect Carlos Gomez to fare this season?
Zinkie: I expect him to bounce back, but not to his 2013-14 levels. Expect nearly 20 homers and nearly 30 steals.
@Jtrup22: Which players would you consider at pick No. 7 in a mixed-league draft?
Zinkie: Take Clayton Kershaw or Josh Donaldson if either player falls to you. If not, look at Nolan Arenado, Correa or Giancarlo Stanton.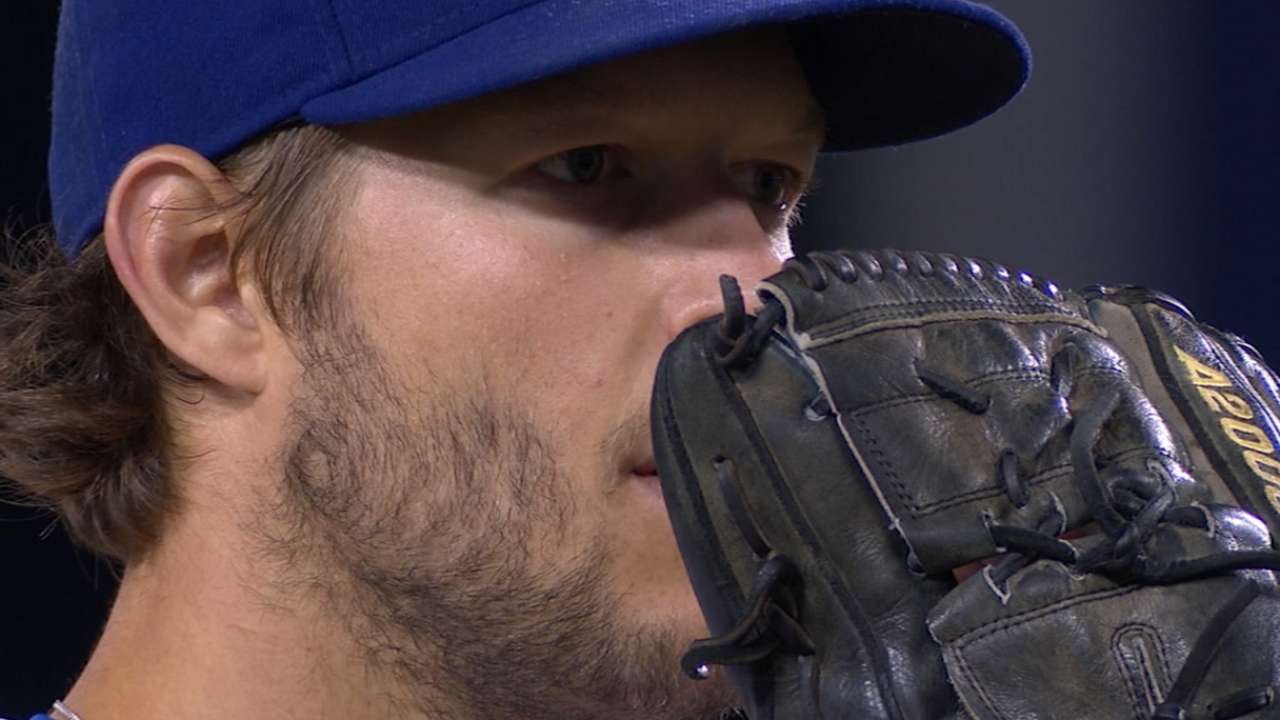 @spiro1679: Please name some prospects in the American League who will get called up and make a major impact this season.
Zinkie: Among pitchers, you should target Berrios. Among hitters, you should target A.J. Reed.
Fred Zinkie is the lead fantasy baseball writer for MLB.com. Follow him on Twitter at @FredZinkieMLB. This story was not subject to the approval of Major League Baseball or its clubs.