Rays to open season with 4-man rotation
Ramirez to pitch out of bullpen for first month, charged with getting 'big outs'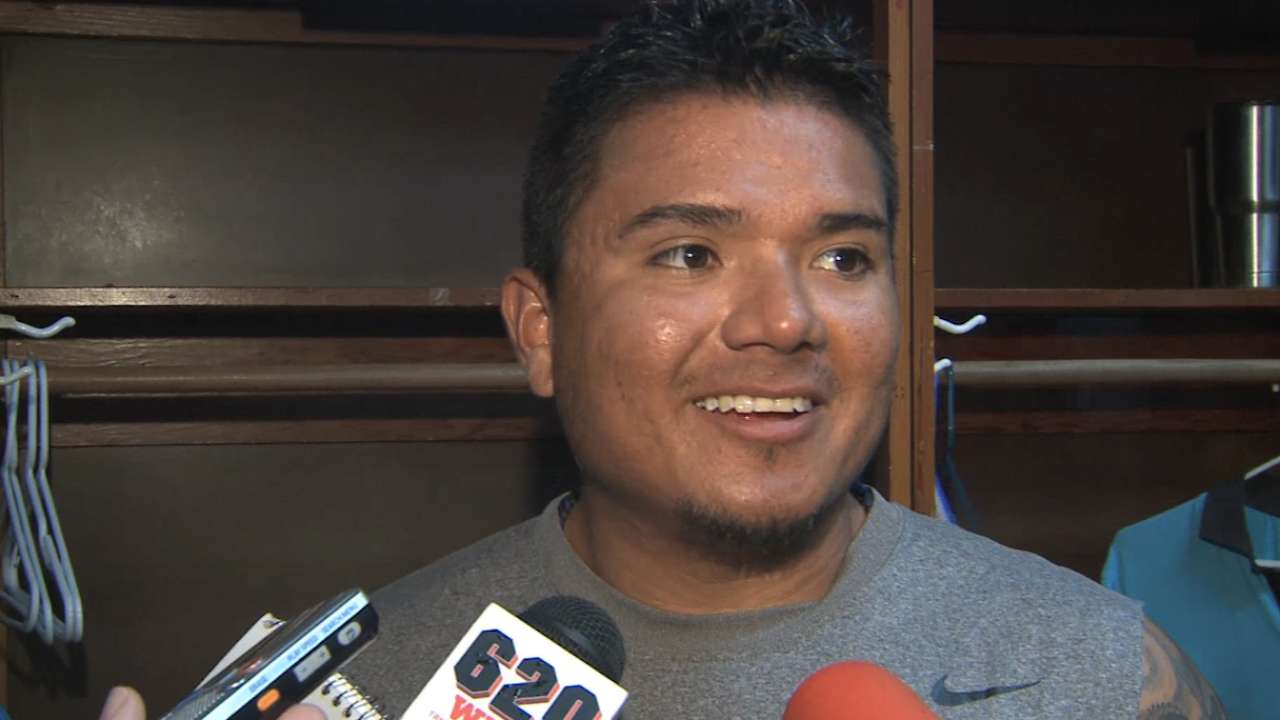 PORT CHARLOTTE, Fla. -- The Rays will begin the season with a four-man rotation, sending right-hander Erasmo Ramirez to the bullpen for the first month.
Chris Archer will start the opener against the Blue Jays on Sunday afternoon at Tropicana Field, and he will be followed in order by Drew Smyly, Jake Odorizzi, and Matt Moore.
• Archer makes final tuneup in intrasquad game
"We will not have a fifth starter. Erasmo will go to the bullpen, and when I say Erasmo will go to the bullpen, he's going to the bullpen to get big outs," Rays manager Kevin Cash said. "He's going to be right in that grouping of games on the line situationally -- all the confidence in the world. He might pitch in the seventh with a one-run lead. He might pitch in the ninth with a one-run lead.
"Given times he can pitch, let's say we're up two or three and we bring him in in the sixth, he might finish the game out. He's versatile. We know how his arm responds. So we're fortunate to have him in that position. I get it, he wants to start. But talking to him, he totally understood."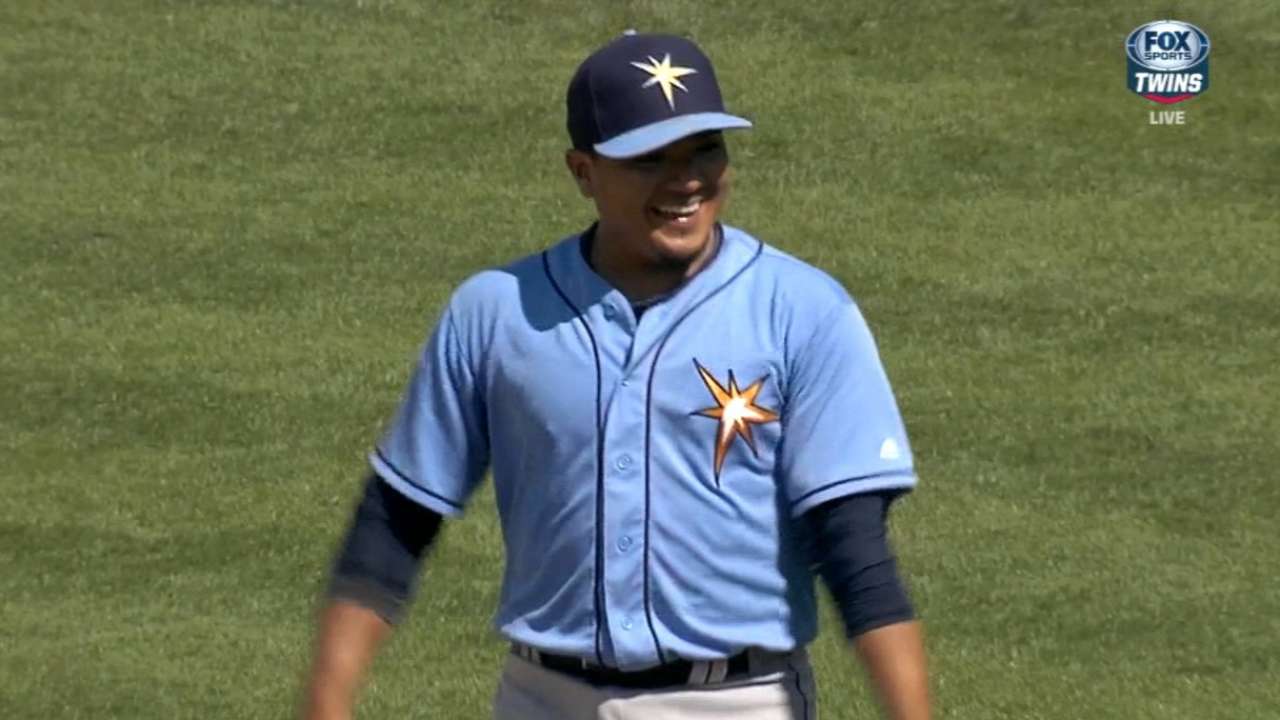 Cash explained that having closer Brad Boxberger begin the season on the disabled list after undergoing core muscle surgery has put a little more stress on the bullpen, thus the eight-man bullpen seems ideal.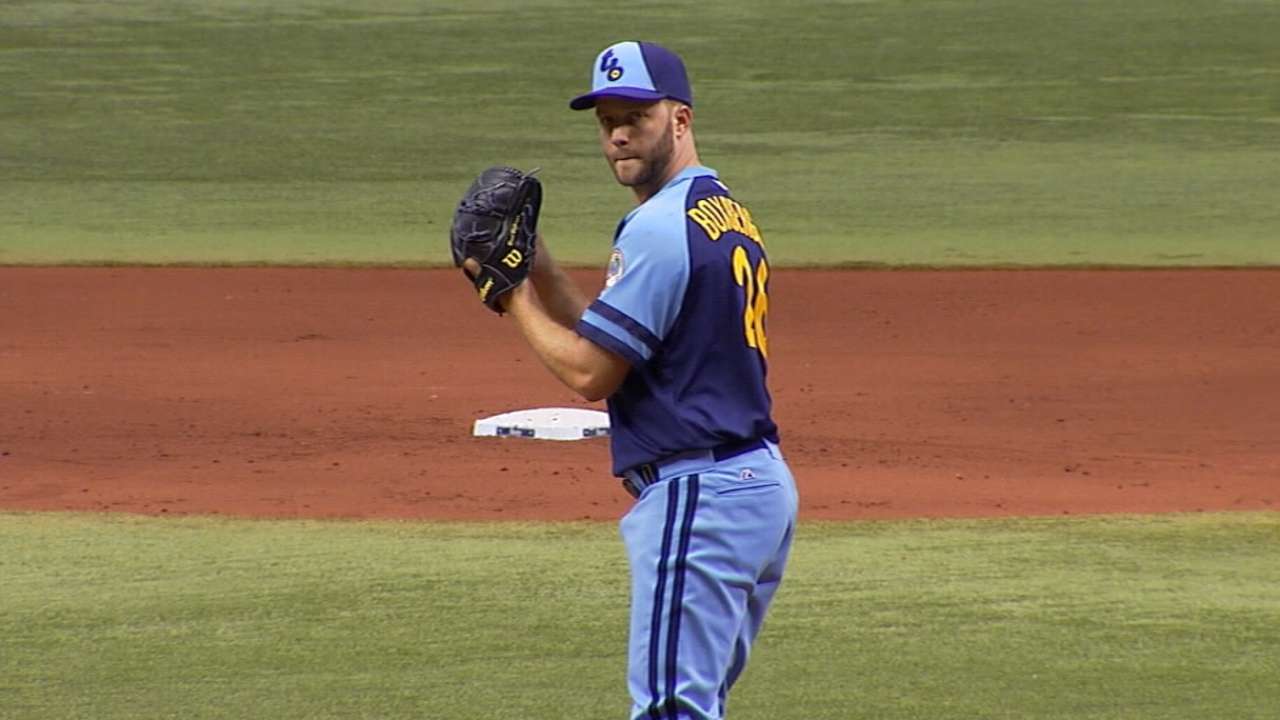 "With having Box out, it made it even more of a need for another big-time arm at the back end of the 'pen," Cash said.
Because the Rays' schedule includes four off-days in April and three more in early May, they can pretty much stay in rotation, with all four pitchers going on regular rest through the first part of May.
Looking at the schedule, spot starts will likely be needed on April 13 (vs. Indians) and 23 (at Yankees). The Rays want to commit to Ramirez in the bullpen until they fold him back into the rotation in May, so they would likely have another pitcher make those starts.
Cash noted that he is not yet ready to announce the composition of the bullpen.
Up next for the Rays
After Tuesday's game against the split-squad Blue Jays at Florida Auto Exchange Stadium was rained out, Smyly will start Wednesday afternoon, when the Rays host a split-squad Red Sox contingent in a 1:05 p.m. ET contest at Charlotte Sports Park -- and fans can watch live on MLB.TV or listen to a free, exclusive webcast.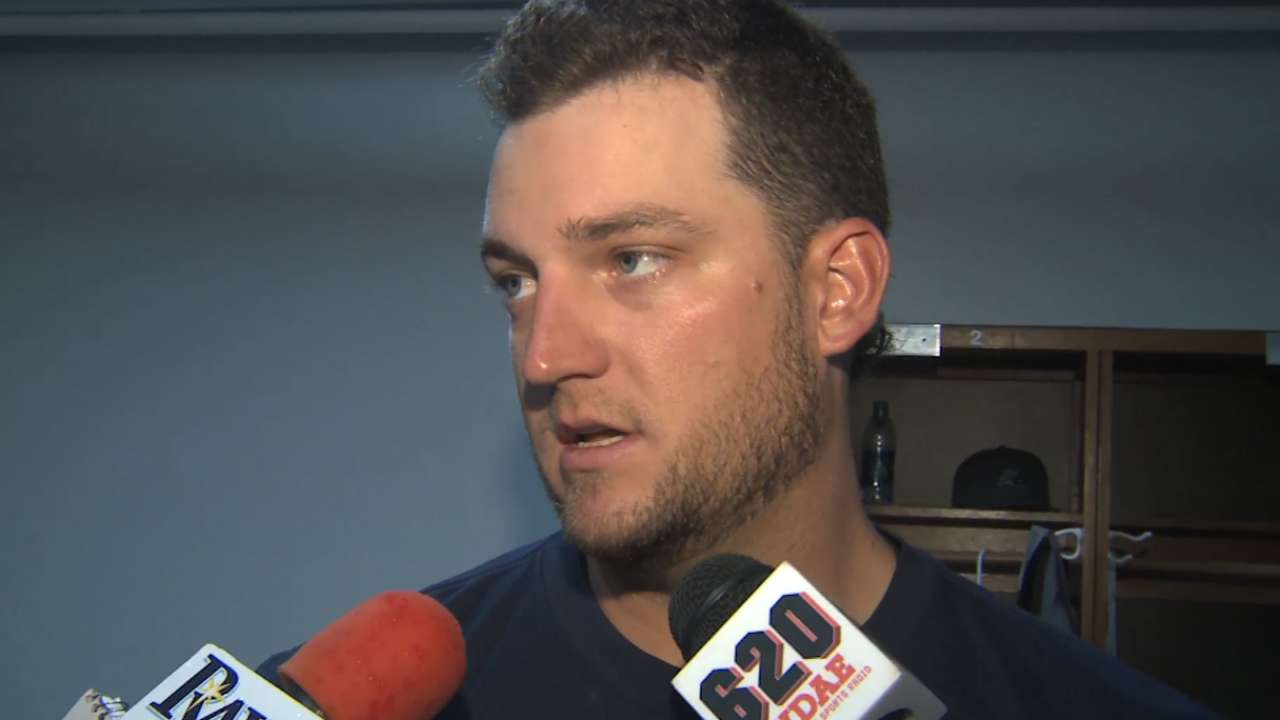 The left-hander will be making his final start of the spring prior to his first regular-season start, which should come on April 4 against the Blue Jays. Also expected to see action are right-handers David Carpenter, Danny Farquhar, and Andrew Bellatti, along with left-hander Dana Eveland. Right-hander William Cuevas is scheduled to start for the Red Sox.
Bill Chastain is a reporter for MLB.com. This story was not subject to the approval of Major League Baseball or its clubs.