MLB.com Columnist
Alyson Footer
Why does Keuchel wear No. 60?
Astros ace wore different number in Minors -- one with distinctive story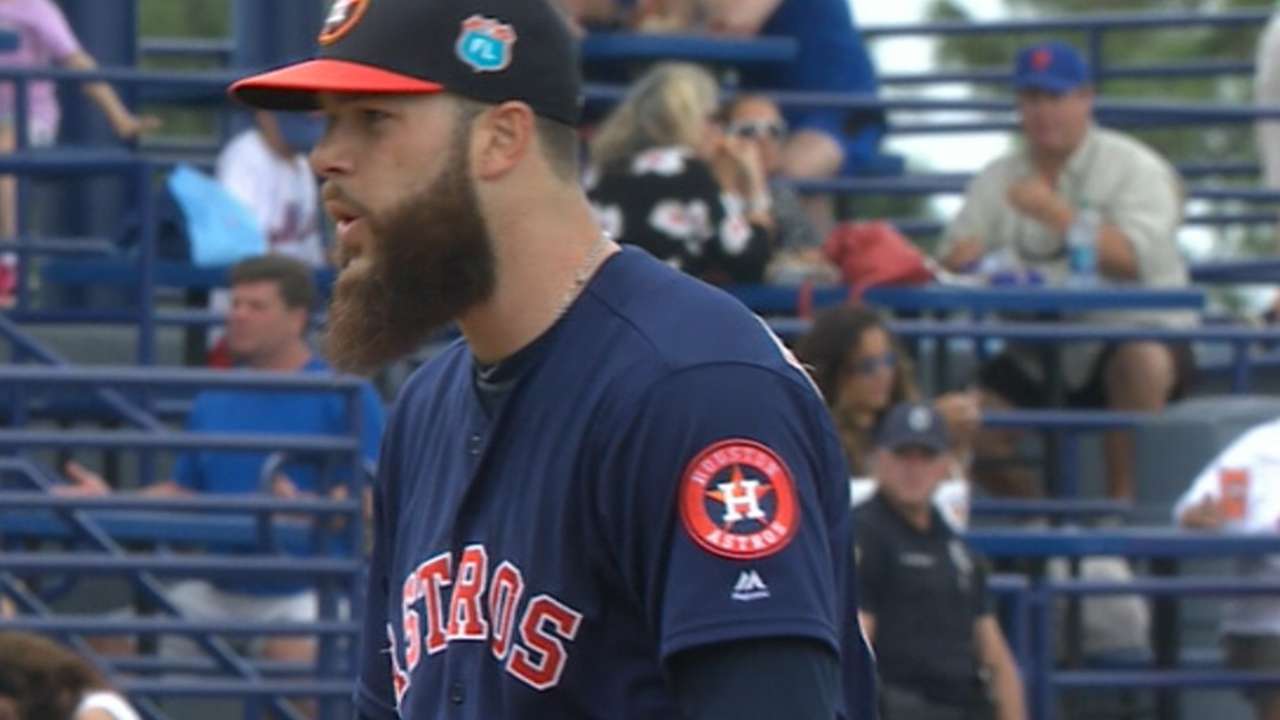 KISSIMMEE, Fla. -- Uniform numbers, for some reason, have always been a source of intrigue for fans. Do the players pick them? Is there a reason why they like one number over another? How did they come about wearing that particular number?
For some, the number a player wears upon entering professional baseball -- especially when he is called up to the big leagues -- bears some significance. There may be a sentimental tie to a particular number, especially if it's the same one he started wearing as early as Little League.
For others, they may have picked their number to pay homage to their personal baseball heroes. For others, they were issued a number by their team early in their careers and grew attached to them over time -- especially if superstardom followed.
In Dallas Keuchel's case, he doesn't have any particular emotional attachment to No. 60, which was issued to him by the Astros' clubhouse staff when he was called up to the big leagues in 2012. But there is a cool story behind the No. 57 he wore in the Minor Leagues, and why he's not wearing it in the Majors.
During Keuchel's time as a prospect, occupying space in the Minor League clubhouse at the Spring Training complex in Kissimmee, he was issued No. 57 by Paul Burgess, the Astros' longtime Minor League equipment manager.
Burgess had an affinity for the affable Keuchel, as he did for another former Houston pitcher who was special to the support staff -- Darryl Kile, who passed away unexpectedly at age 33 in 2002. Kile wore No. 57 during his career with the Astros, and so many years later, Burgess felt a tug to issue that number to another "D.K." -- Keuchel.
When Burgess gave Keuchel his jersey with No. 57, Keuchel recalled, he said to the pitcher, "You're one of my favorites, and you'll wear this with class."
Kile was drafted by Houston in 1987, worked his way through the Minor League system and was a part of its Major League pitching staff from 1991-97. Having spent time at so many levels of the organization, Kile was close with the entire Astros support crew, top to bottom. Today, his jerseys hang in frames in the clubhouse manager's offices in both Houston and Kissimmee.
When Keuchel was called up, he knew he wasn't going to get No. 57. Although it's not officially been retired, the number has not been issued to an Astros player since Kile's untimely passing nearly 14 years ago.
So Keuchel was issued No. 60, which he embraced. His favorite number is actually 29, because of John Smoltz -- but Keuchel kept that to himself when he arrived to Houston.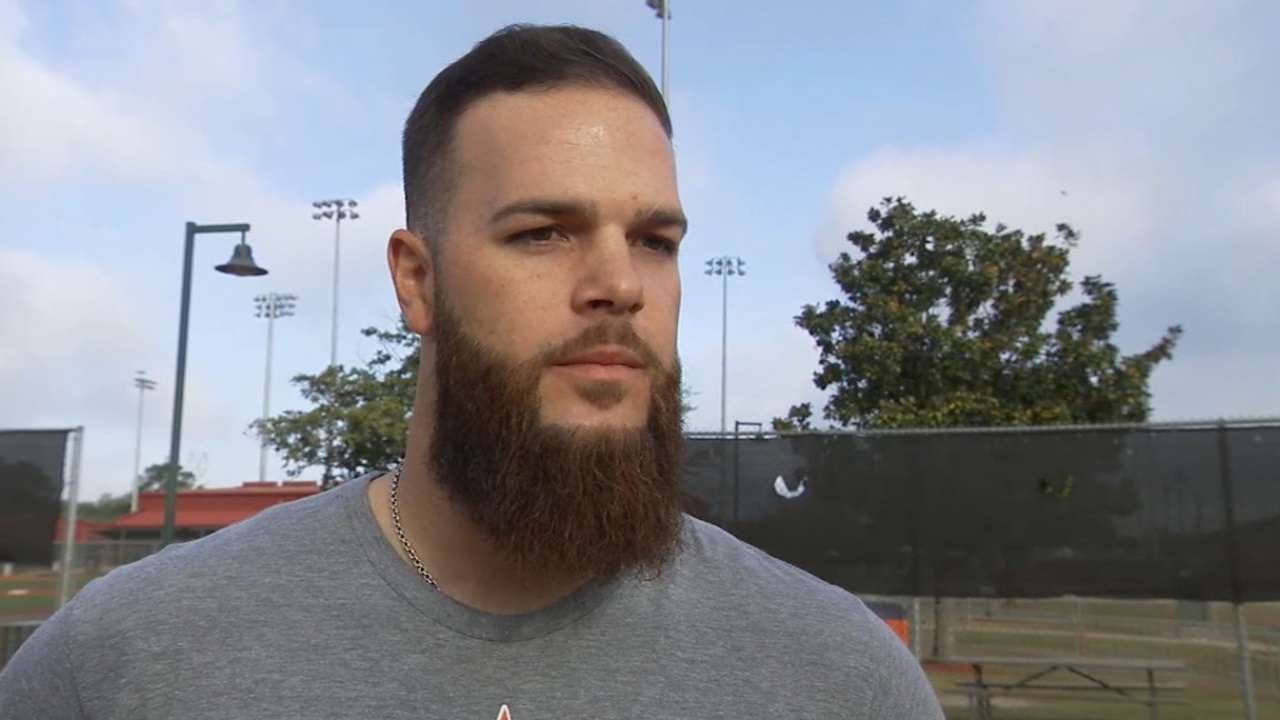 "I just figured I wasn't going to be a guy that's a prima donna about the numbers," Keuchel said.
A lot has happened since then -- most notably, of course, Keuchel winning the American League Cy Young Award last year. It's probably safe to assume that if Keuchel is even the tiniest bit superstitious, he won't be lobbying for a uniform number change any time soon.
It has, after all, served him well so far.
Alyson Footer is a national correspondent for MLB.com. Follow her on Twitter @alysonfooter. This story was not subject to the approval of Major League Baseball or its clubs.